What is the perfect hair color for pale skin? Get more insight on the best hair color for pale skin including ideas for blue eyes, brown eyes, and blonde hair color for pale skin complexion.
Hair Color Ideas for Pale Skin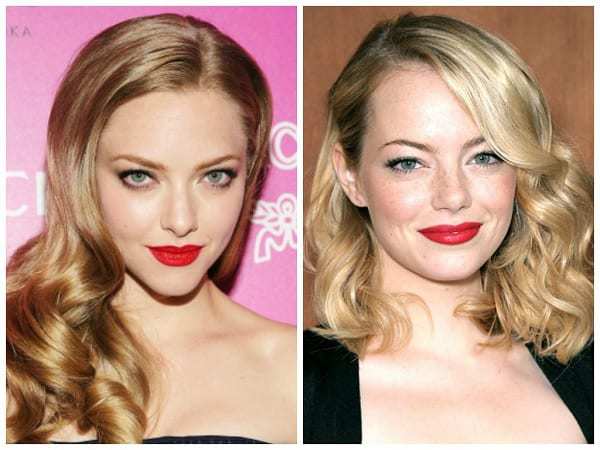 Identification of your skin tone is what should mark the first step in the process of coloring your hair. This does not involve any technical laboratory procedures. You need a mirror or and probably a white piece of paper and probably source of light. This is all you need to avoid looking washed out or too pale after choosing a wrong hair color.
While standing in the sunlight, place the white piece of paper opposite your face to focus some light or bright reflection. Using a mirror, observe and see the colors defining your face without any makeup. The same can be accomplished by looking at the colors of your veins on the arms or at the wrist. Pale skin women are either warm or cool.
Warm skin tone is characterized by green tinge in their veins while cool skin tone has blue or purple tinge describing their veins. Having considered this you can now proceed to look at another factor. Your eyes color should complement what you have chosen as the best hair color for pale skin. From the good hair color ideas for pale skin, your natural hair color perfectly cares for every feature of your body.
Your eyes always pop even when you are in your mother hair. According to professional hair color stylists, select a hair color that falls within the three shades of your natural hair. This saves you from looking artificial however much double attention you want to attract.
Best Hair Color for Pale Skin
There are three seasons of describing categories under which color women fall. These include spring, summer, autumn, and winter. Knowing where you belong when it comes to this three color seasons, will save you all the hustles of running up an down in an attempt to look for the hair color that makes you flattering.
Look at the color hues below and carefully compare with your features. This is the direct and simplest way that will not only take care of the glowing of your skin tone but also make your eyes pop and makes you look fashionable. Hair color choices have consequences and you can end up looking awkward and confused in a wrong hair color.
Spring Type Colors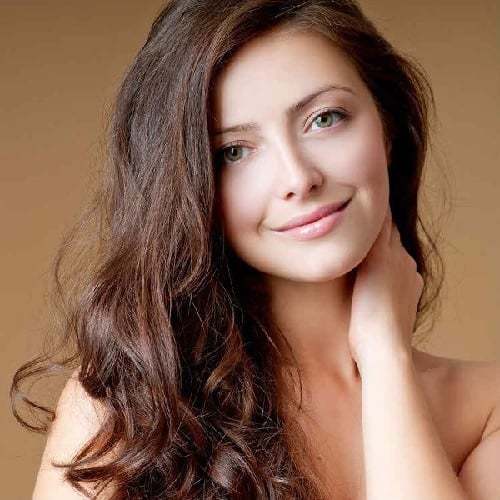 This category accommodates individuals with pale light skin with warm golden or yellow skin tone. The hazel eyes range from green to blue with some golden hues taking charge of the iris. Majority of the women who have blonde as natural hair color while few individuals may have red or dark hair respectively.  Accenting these features require professionalism and seriousness.
The Best Hair Colors for Spring Type
Warm color hues are fabulous for this category. Some of the color shades that make the golden skin tone to shine and glow include, golden blonde, honey blonde, copper, golden red, flaxen, golden brown, and strawberry blonde makes the best hair color for pale skin. For the few cool skin tone women, you can go for dark shades of the mentioned colors hues and you will look attractive.
Summer Type Colors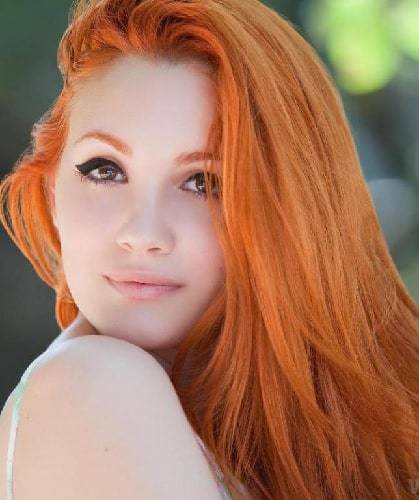 You must be having a skin tone ranging from blue to violet. This is a feature for cool skin tone. The eyes, on the other hand, are hazel comprising of either of green, blue, blue-green grey-blue or brown respectively. The natural blonde or brunette can be changed to by looking at the best hair colors as follows.
Best Hair Colors for the Summer Type
The aim here is to make the little dull skin hues radiant without looking washed or paler. Go for silver or platinum blonde streaks. The hair can be brightened by some highlights to reinforce the glow. Other hair colors, especially for tinting, include ash blonde, platinum blonde and probably ash brown.
There are some color hues that can make you awkward and old. They should come to your concern so that you always avoid them. If you really feel changing to red, then mauve should be used to bring the bluish hue that accentuates your skin tone perfectly. Avoid red-mahogany, copper, and warm golden blondes.
Winter Type Colors
The light skin is defined with cool undertones. Being the most common color type most people with pale skin fall in this category. The eyes color is either dark brown or green. There are some cases of blue or grey also. The natural blue-black or dark hair makes the eyes to pop and can be modified to bring more flattering aspect.
Good Hair Colors for the Winter Type
Natural winter type hair is the most glowing and shiny when maintained well. A good dark hair condition is all you need to make your pale skin look rich with the cool tone coming out. To make it appear thicker, you can go for bluish-black gloss. Feeling to change your natural hair color should not be a big deal when you are winter type.
Go for aubergine hue and mahogany to make your dark hair more attractive. Avoid lightening especially with streaks. Warm tones should also be avoided since they can make you look too pale. Always consider ash tones should you feel like coloring your hair.
Autumn Type Colors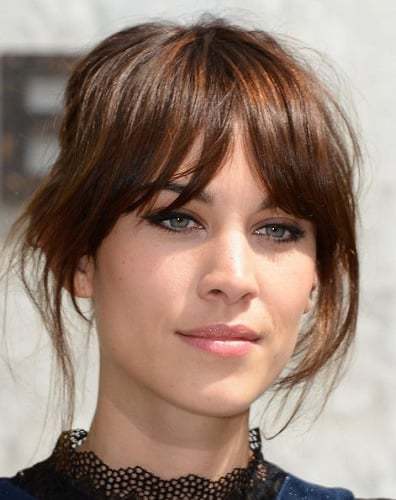 The light skim complexion has some tendency toward deep bronze tone. The yellow golden tone indicates that you are warm skin tone individual of this type of color season. The hazel eyes could either be greenish or bluish. Natural hair color is normally dark brown and some color hues like red shades, copper or mahogany adding the natural decency of the beauty.
Best Hair Colors for Autumn Type
You can look gorgeous in warm red and copper color hues. They not only accent your natural hair color but also make your face shine. Other best hair color for pale skin in this category include warm brown shades such as chestnut, golden brown or some tones of golden brown.
The individuals are also eligible for blonde and in particular golden blondes or copper red streaks are the best. You should avoid blonde streaks and ash blonde coloring to save yourself from looking artificial. Therefore you need to be wise and you will end up with good hair colors for pale skin.
Blonde Hair Colors for Pale Skin
Pale skin tone women can still look flattering when they choose the right blonde hair colors for pale skin. The blonde should not only accent your skin tone but also complement your eyes color respectively. There are varieties of blonde that are edgy for pale skin complexion. Warm skin tone is fabulous with golden blonde hues.
On the other hand, cool skin tone looks great with silvery blonde shades. You need to know whether your veins are green or bluish tinged. Warm skin tone is for greenish veins or yellow undertones of the face color. Purple or bluish veins shows that you are cool and you should also go for cool blonde tones.
Best Hair Color for Pale Skin and Blue Eyes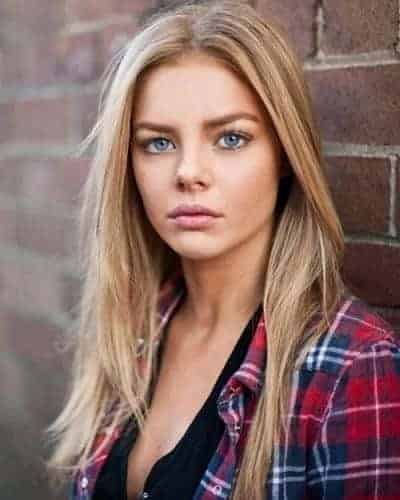 What hair color is suitable for pale skin and blue eyes? This is a question most gals or women find hard to give appropriate answers to. Yes, it is not easy to determine the best hair color that can make your blue eyes pop without any doubt. Wrong hair color selection will not only make you look anemic but also awkward and artificial.
Some basic principles like minding your skin tone and the playing within the three shades of your natural hair color always hold in any case for you to certify the standard beauty requirements. Some of the colors that will make your blue eyes stand out include the following. Light blonde to medium is good for pale skin and blue eyes. There is also no problem going red as well.
If you are a warm skin tone woman, golden or yellow color hues make your eyes come out well, for example, light brown or honey blonde. Cool skin tones should go for cool brown hues to also match the undertone. The case is a bit trickier for women of color. There is a high likelihood of appearing artificial if you go for medium blonde hues. For the dark brown shades speak loud and pulling dark blonde is still not a problem.
Therefore, select the right hair color for pale skin and blue eyes that convey the right message to the audience. Colors are part of communication and people can judge you basing on the color you are wearing. Makeup and eyeshadow should also be carefully selected. Salon and stylist should also give you good ideas for your pale skin with blue eyes.
The clothing color should also complement your hair color and eyes color if you really want to be at the top. Become vibrant and live by going for the trendy and fashionable streak and highlights. You can also get more idea about hair color to pair up with blue eyes.
Hair Color for Pale Skin and Brown Eyes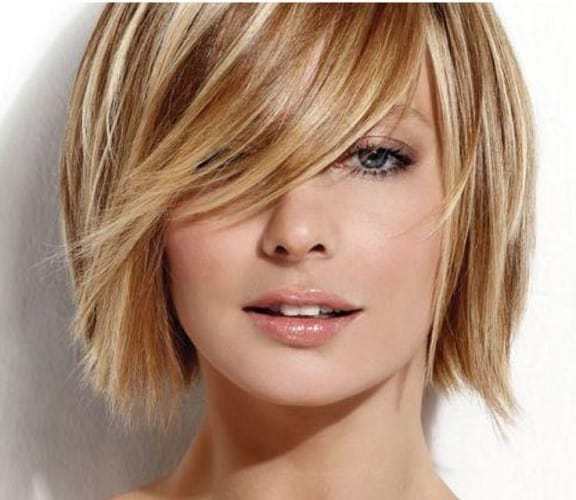 Warm color hues are suitable for warm skin individuals. On the other hand, you can look flattering in your cool skin tone if you go for cool color hues that accent your skin tone. The brown eyes complement many hair colors and the only thing to consider is the tone of your skin besides natural hair color. Highlighting with medium brown can make you flattering especially if your eyes are light brown colored.
Golden brown tint in the eyes can be attractive with bright red. Other options include medium auburn, chestnut, and other dark brown hues. Best hair color for pale skin can be professionally endorsed by a stylist or at the salon. Doing it on your own may not be the best idea. When you damage your hair, remember it will either force you to cut it down or keep it to look awkward.
In conclusion, therefore, all the information discussed in this about best hair color for pale skin and good ideas of hair colors for pale skin can be perfected through your contribution and this can be done only by leaving your comment.
Recent Content