Find out here on the best black hair dye brands, semi and permanent perfect for women and men. There also recipes on how to make black hair dye at
What is the best black hair dye? Read the article to get insight on best black hair dye brands for women in either semi-permanent or permanent formula. You will also get ideas on how to make black hair as comprehensively discussed in the post.
Best Black Hair Dye – Top Brands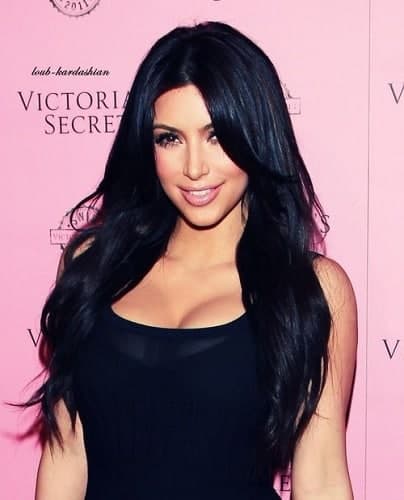 Coloring your hair black can be one of the easiest and safe process as long as the nature of your hair has been analyzed by a reputable professional colorist. Your hair might not be strong enough to withstand harsh products and hence the reason as to why you ought to make consultation from a skilled hair colorist.
Anyone can pull black hair color without so much hustle, this is due to the fact that black color does not require you to lift your hair color. However, you can use either permanent or semi-permanent hair dye depending on the duration you need the color on your head.
Use semi-permanent color if you are planning to change the hair color after a short duration. This is due to the ability of this type of dye to easily get removed since they do not fully lift your hair. They are also suitable to be used on chemically treated hair without causing damages.
You will need to go for the best black hair dye if coloring at home is your best opinion. Avoid products that contain harsh chemical substances like ammonia and alcohol that causes your hair to dye and become susceptible to drying. This will also be a way of avoiding purple and bluish tones.
Clairol Natural Instincts or Revlon Colorsilk Luminsta in Black, Jet Black Henna Hair Dye and All lengths human Remy machine weft hair dye for black women are among the most popular and best black hair dye brands. Clairol Nice 'N Easy Permanent Hair Color Natural Black 122 is also another best black hair dye brand you can try.
Hair Dye for Black Women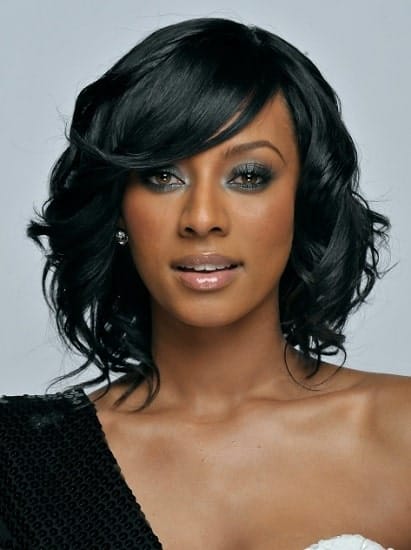 African American women can still pull different hair colors as long as the color is perfectly complementing the skin tones. Nude lipstick is likely candidate for them. Since black hair is highly pigmented, lightening will be among the process to make your new light hair color to appear flattering.
While lightening should not go beyond four to five shades of your natural hair color and the color you select should be within the range of your natural hair color. Shades like blonde and red colors may look unnatural for black women especially when poorly dyed and maintained. For dramatic appearance, you can try them out but preferably on super short hair.
Bleaching is a hair damaging process that should be left for professionals to handle. Black hair is hectic and dare not lighten it on your own. Going dark shade may seem rather since you may not be required to lighten for application of darker colors. For dark brown hair color, few lightening levels can be done to avoid red tones appearing in your hair.
You can go for temporary colors, semi-permanent, demi-permanent or permanent dyes to color your hair depending on what you prefer. Temporary colors and semi-permanent dyes are not as long lasting as permanent hair dyes. Highlights and temporary colors are the best options if you are trying new hair color.
Black Hair Dye for Men
Men of color can also dye their hair color to make it look rich, intensive and healthy. Darker hair colors are flattering for men. Going for lighter hair colors will require you to lighten your hair by bleaching. The process is more or less the same to that used for women. Here are some of the best top rated brands of black hair dye for men you cannot go wrong with.
Dark & Natural
This a permanent hair color for that is perfect for black men. The natural ingredients used in the making of this product such as Aloe Vera and honey ensures your hair is soft, healthy and well moisturized. You can obtain your Jet Black or Natural Black complete kit at approximately $6.5 at softsheen-carsons.
Just For Men
Guys can boost their confidence by obtaining this black hair dye formula. It is long lasting and one application gives you the color for more than six weeks. It completely covers grey hair hence effective when it comes to giving your hair the desired black color intensity. Conduct allergy test to ensure that the product is not causing irritations to your skin.
Semi-Permanent Black Hair Dye
A good semi-permanent black hair dye should not contain ammonia. This type of hair dye does not lift hair color so much hence lasts for about 3 to 6 weeks. Regular washing of your hair can make the dye to fade quickly hence minimize on the number of washing to make it last.
Black semi-permanent hair color on dark hair may not easily show off your natural black hair color when it fades. For your light hair color, you are likely to remain with a funky tint in your hair.
Semi-permanent black hair dye is the best option if you are likely to change your hair color at a point. To make it remain shinny and intensive you will have to keep the application updated after a short period of time. Grey hair may not be completely covered by some brands of black semi-permanent hair dyes. In such a case go for a high lift and permanent hair colors.
Regardless of your best black hair dye brand, a good maintenance is required for long-lasting hair color effect. Wash your hair once in a while using non-sulfate shampoos and cool to warm. A conditioner should be applied to moisturize your hair. Proteins treatments or conditioners are suitable in ensuring a healthy state of your hair and quick recovery from harsh coloring processes like bleaching.
How to Safely Remove Semi-Permanent Black Hair Dye
Here are instructions on how to wash out semi-permanent black hair dye from your hair without damaging your hair.
Run warm water over your hair several times. Warm water aids in opening up the follicles hence making the deep penetrated color to get out easily.
Add oil-reducing or clarifying shampoo to further open the pores and drain out all the color.
To completely remove any black tint, apply warm virgin olive oil to your hair and give it few minutes before rinsing with warm water again.
The dye should be out when you finally wash your hair using a soap. If the dye still sticks then go and purchase a color remover kit and use after carefully following the instructions on the packaging.
How to Make Black Hair Dye
There are people who are allergic to commercial hair dyes due to the presence of some chemical ingredients used in the manufacture. This is not a reason enough to make you avoid looking fabulous and sexy in black hair color. You can opt to use indigo and henna since these are plant natural extracts that will still give you the stunning appearance without any side effect to your skin.
The blue indigo color when combines with red henna, gives you a nice soft lustrous black hair. To begin the process, pour boiling water in a bowl containing your henna and stir to mix after 3 minutes. Apply the henna to your hair and prepare your indigo by mixing it with water and stir to mix. After ten minutes of preparation, apply your indigo to the hair.
The substance is staining hence use a glove when applying. A piece of towel should be placed on your shoulders to prevent the color from messing your skin and clothes.  Cover your hair with a plastic wrap and after half an hour rinse your hair and you will be amazed by the rich black hair color. This is the best black hair dye that is natural and you can hardly go wrong with it.
This video will assist you in making and applying black hair dye at home
What is your best black hair dye? Share with us your experience on what you always prefer in pulling of black hair color. Recommend your best black hair dye brand that lasts long and doesn't contain harsh chemicals like ammonia.