What is the best bleach blonde hair dye? Get more insight on blonde hair dye with and without bleach. Read to explore born blonde hair dye as discussed in the post.
Bleach Blonde Hair Dye – With and Without Bleach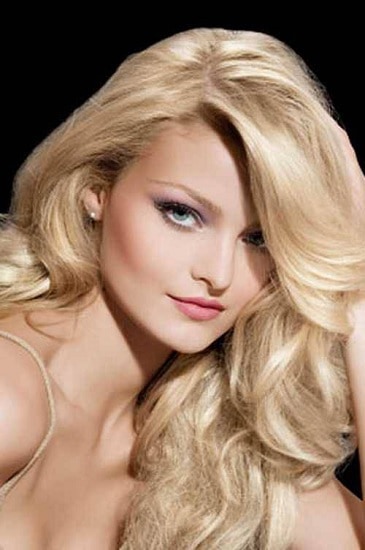 Bleaching is a hair damaging process and that has extended the creativity and innovative mind of the producers and manufacturers. Going light bright blonde is not as hectic as when using ordinary chemical bleaching solutions. The end results are also awesome since your hair is likely to remain soft and tender, unlike bleaching which dries your hair making it easily break and damage.
Some of the bleach blonde hair dye products are perfect enough to touch up your bleached hair. If you have naturally dark blonde hair this hair dye will still give you a light blonde appearance. If you apply and you realize that there is no perfect blending, you have to apply a toner and your hair will definitely turn to bright blonde.
The product contains hydrogen peroxide in the developing cream which is responsible for lightening your dark hair. It does not contain harsh bleaching chemicals like ammonia and sodium hypochlorite. For a more fabulous outcome, a persulfate oxidative bleaching agent is added. The conditioner makes your hair soft and smooth and damages hardly occur.
Instructions should be followed as provided. The recommended time should be adhered to for the most effective outcome. Get enough amount especially if your hair length is beyond the shoulders. For brown or dark hair the application can be done in several stages for complete light or medium blonde hair. Take a break of one week after every stage of color change and I bet by the third or fourth application your hair will be fantastic.
Best Bleach Blonde Hair Dye
Garnier Nutrisse Hair Color, Ultra Bleach Blond Creme Lightener Do-1. According to manufacturers, one application of this product is enough to give your hair a blonde stunning appearance. From the customer's review, this hair dye is capable of adding radiance to your dark blonde. The bright and shiny hair smells fantastic and with a soft and smooth texture.
L'Oreal Feria Extra Bleach Blonde. This is among the best bleach blonde hair dye that barely damages hair when used. According to customer's reviews, this product is required enough to lift your hair. Two boxes are sufficient for the shoulder-length hair. This long-lasting easy to use gentle product makes your hair naturally glow and shine.
L'Oreal Paris Super Blonde Creme Lightening Kit, Super Bleach Blonde 205. The product is said to give you the true light blonde that you have ever desired. According to the customers, this product is far better as compared to ordinary bleaching solutions that leave your hair dry hence recommended as the fantastic one.
Blonde Hair Dye with Bleach and Blonde Hair Dye without Bleach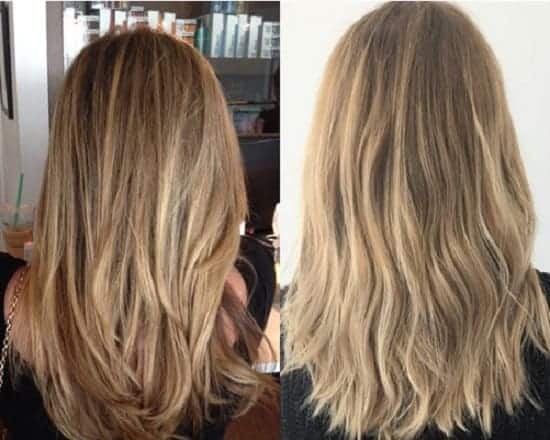 Blonde hair dye with bleach contains oxidative bleaching agents that lighten your hair to blonde. This the most preferable hair dye since no cases of hair damage is experienced. The hair lightens and retains its moisture capacity making it hard to damage. Natural blonde and blonde bleached hair all can be lightened to the shade you want by use of the product.
Blonde hair dye without dye is suitable for covering blonde hair color. What is important to know is that light blonde cannot cover darker blonde hair. You will need a color remover to strip off your bleached dark blonde hair before application of the light or medium blonde hair color.
Most people will not opt for blonde hair dye without bleach since bleaching will be required to lift dark or black hair. Bleached blonde hair that is resistant to color remover will also require a slight level of bleaching.
Bleaching is a hair damaging process and everyone carries out the process with uncertainty. It only with professional colorists you can be quite relieved of the worry. Though they are not also 100% sure of the outcome they can fix out your hair easily in case breaking and frying begins.
Natural Blonde Hair Dye Recipe
You can completely avoid the risk of chemical elements used in the hair dyeing process. For sensitive skin people, the outcome can be very severe. Besides hair damaging, your scalp can burn to result in a complicated medical condition. Home-made natural blonde hair dye is the only sure and safe way you can pull out blonde highlights or cover your grey hair.
How to make Natural Blonde Hair Dye ?- Procedures
Ingredients
2 fresh lemon fruits
20 grams Marigold flowers
20 grams Chamomile flowers
20 grams of chopped Rhubarb root
40 grams Acacia honey
0.5-liter cider vinegar
95% proof liquor alcohol
Procedures
In stainless steel, boil vinegar and rhubarb roots for 10 minutes and gently simmer to form a mixture.
After ten minutes while on the heat source and add marigold flowers, more than half the lemon juice extracted from the fruits, and chamomile. Let another 5 minutes of heating to simmer in a covered pan.
Remove from the heat and allow the mixture to cool then filter to obtain the tepid liquid.
Now add honey, alcohol and the remained lemon juice and cap the bottle.
Application of Natural Blonde Hair Dye – How to Use?
Apply the natural extract directly to your hair and allow 30 minutes. You can cap your head using a shower cap to avoid your hair from attracting stains. Be careful since the natural dye is capable of staining your clothes or skin. Use gloves and a piece of the towel on your shoulders.
Rinse your hair and let it dry naturally on its own. The hair will definitely change to blonde highlights. To maintain your hair color, keep applying the natural extract after shampoo. Natural lighter hair will form an intensive blonde shade as compared to brown or dark hair.
Best Natural Blonde Hair Dye
Producers and manufacturers have taken a different course in ensuring that consumers get what is right and safe. For that case, there are products that are made from natural ingredients that have no chemical risk to your health. Among them include the following.
Clairol's Natural Instincts.
Demi permanent hair color that will give you a boost of shine for radiant, healthy-looking hair
Low commitment hair color that lasts up to 28 washes and blends away gray hairs
YES, coconut and aloe vera and NO ammonia or added parabens in our no-drip creme formula that is gentle on all hair types and textures
Our most gentle color to the hair
Tinte para el cabello demi permanente, sin amoniaco o parabanes
Available in 38 shades of blonde, brown, black and red
* As an Amazon Associate I earn from qualifying purchases.
Eco Colors Hair Dye.
Logona Henna Dye.
Made in Germany by Logona
Natural and Vegan
Contains only henna and other natural plant colorants , such as walnut shells and beet root , provide the color.
Adds shine and volume to hair
Color is Golden Blonde
* As an Amazon Associate I earn from qualifying purchases.
All Natural Blonde Hair Dye
For your light hair, you need the following natural herbs to make your all-natural blonde hair dye.
½ cup fresh lemon juice
2 cups of strong chamomile tea
½ cup strong calendula tea.
Comforting, delicate, slightly honeyed flavour. Organic and caffiene-free.
Ingredients: Chamomile.
For the perfect cup use one tea bag. Add freshly boiled water and infuse for 4-5 minutes. Serve pure or with honey.
20 individually wrapped and tagged tea bags.
Taylors of Harrogate is Carbon Neutral Certified, a member of the Ethical Tea Partnership, and Rainforest Alliance Certified.
* As an Amazon Associate I earn from qualifying purchases.
Ingredients: Organic Calendula Flower
Steeping Instructions - This tea best extracts in water with temperatures of 205°-212° F. Allow the tea to steep for 3-6 minutes for a full, flavorful cup.
High quality, fresh herbs and tea leaves are important for experiencing the true taste of tea. Buddha Teas crafts all teas from fresh, organic or wild harvested plants that have been gathered and packaged with conscious care.
The tea bags used are made from the cellulose fibers of the abaca plant and are 100% bleach-free.
Buddha Teas' "Tea for Trees" campaign creates a sustainable model that restores one of our most precious resources while offsetting the paper used in our products. We've partnered with the National Forest Foundation to support their campaign to plant 50 million trees in our National Forests.
* As an Amazon Associate I earn from qualifying purchases.
Place the three ingredients in a bottle and shake to mix. Pour the mixture directly into your hair and ensure it is evenly spread. Let it stay 2 hours and rinse with water. If the color is not attained, repeat after one week until you notice what you desire. The outcome is perfect when your hair is exposed to the sun.
Blonde Hair Dye On Black Hair and For Black Hair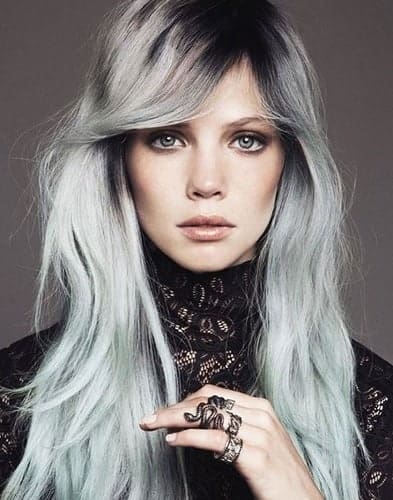 How can you dye your dark hair blonde? It is possible to go blonde when your hair is either natural or dyed black. You need to strip off the color from your dyed black hair using a color remover. Natural black hair has to undergo a hair bleaching process for the best outcome of your blonde hair.
Be aware that, bleaching is a hair breaking process when not done correctly. Get to the salon and let a professional colorist do it for you. If you have the confidence of doing it on your own, then you have to go for the right bleaching kit and follow instructions accordingly or else you end up with fried hair.
Blonde hair dye on black hair will not give you any shade of blonde without lightening but instead, your hair can turn to light brown. Unfortunately, there is no specific blonde hair dye for black hair and the only way is to bleach to lighten for better color lifting.
Born Blonde Hair Dye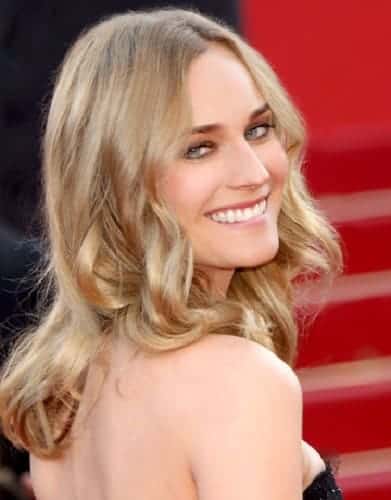 To make it, born blonde is not a permanent hair dye and it is among the hair products produced by Clairol. This is sort of a temporary dye and more of a toner. The product is only applicable to light or bleached hair. Born blonde hair dye cannot be applied directly to your natural dark or brown hair.
The mild bleach in this product is not strong enough to lighten dark hair and can only give it an orange color. For naturally lighter hair, this product can change your hair color to your desired blonde shade. Natural colored hair like grey, white, or brown, there will be no change. Some of the brands include:
Clairol Nice N Easy Born Blonde Hair Color Maxi
Permanent hair color
Coverage from roots to ends
For all hair shades: blonde to black.
* As an Amazon Associate I earn from qualifying purchases.
Clairol Born Blonde Maxi Blonding Kit
There are many born blonde hair products ranging from subtle lightening to intensive shades. Choosing what looks natural and fabulous for you is not difficult. You ought to understand the shades within which your natural blonde hair fall. A hair color chart can help you identify your gorgeous shade of blonde that you will definitely find among the wide range of products.
In conclusion, it is recommendable to consult a professional hair colorist before making a concluded decision about dyeing your hair. Hair dyes may be allergic to some people. Conduct an allergy test to be certain of the effect of the product you are using on your health.