What are the best brown hair dye shades? Get insight on the best brands for honey, chestnut, copper and purple brown hair
The post comprehensively discusses brown hair dye shades. Read to get more insight into honey brown, chestnut, copper and purple-brown hair dye shades respectively.
Honey Brown Hair Dye
Honey brown is a universally flattering hair color shade that is perfect for almost everyone. The shade neither has orange nor red brown tones hence suitable for every skin tone complexion. The golden undertones are vibrant enough to add radiance to your highlights.
Most brunettes can pull off this color to look more stunning. There is a low level of maintenance required to make honey brown ever shiny and long-lasting. For many skin tones, this nuance is not far from the various skin and hair undertones. Therefore, dying on your own can be easy.
When you ready to dye your hair with any honey brown shades try to find about a suitable honey brown hair dye to accentuate your hair with. The dye should pass the allergy test and should not contain harsh chemical substances like ammonia that can damage your hair. There are many products to in the market and among the popular brands include the following.
Best Honey Brown Hair Dye Brands
Here are some of the top rated brands of honey brown hair dye you can try:
L'Oreal Superior Preference Sun-Kissed Caramels, Hi-Lift Gold Brown
This product by L'Oreal Paris is commonly used by stars due to the perfect made technology of ensuring no brassiness to your hair. The formula is easy in application and it nourishes your hair besides increasing the warmth in your natural hair. The product ensures long lasting warm honey brown hair color that is revitalized by the included conditioner.
Dariya Palty Hair Color Dye Honey Brown
The product by Palty is among the perfect in giving you the right tone when it comes to the application of honey brown hair dye shades. Palty dye provides your hair with a moist shiny appearance of your desired shade within the shortest time possible. There is full protection of your hair due to the presence of proteins in this brand.
According to the user's experience, when the time instructed is extended by few minutes you are likely to get a lighter tone than what has been indicated on the box. Purchase 2 boxes for your thick hair and remember to deep condition after use of any dye on your hair to prevent any further damage.
Adore Creative Image Hair Color #48 Honey Brown
This is a semi-permanent hair color that does not contain harsh chemical substances like ammonia, peroxide, and alcohol. The natural ingredients used provides maximum protection of your hair besides giving a healthy and rich shiny hair color.
The color is long lasting and does not fade easily. It is gentle and easy in application. This dye softens your hair since it doesn't dehydrate your hair like most of the dyes. Just like any other dye, the smell may not be pleasant and it can be messy when carelessly handled.
Chestnut Brown Hair Dye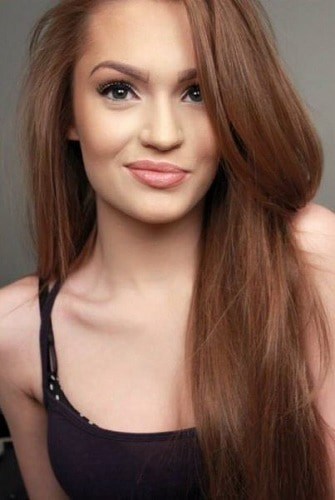 Chestnut is a really stunning shade of brown hair color. The rich luscious tones add warmth to your hair, especially during the autumn. To go chestnut brown, you can follow several paths depending on how set you are. Among the ways include going for a box dye, visiting a salon or doing it naturally using henna.
Your skin tone complexion should be considered before the complete choice of a hair color. The undertones in your skin should not clash with the hair color you are selecting. Chestnut is the perfect match for pale skin with pink undertones, dark skin, olive skin tone and golden respectively. Avoid this shade if you are cool skin tone complexion.
Besides brown hair dye shades, there are various store-bought dyes you can use to accent yours to chestnut brown color hue. It is quite easy and less risky to apply chestnut brown hair dye on blonde, light brown and medium brown hair. For black and dark hair lightening to few levels should be done for the color to show up. Strip off the initial color for a natural chestnut hair color appearance.
Since you cannot be certain of the hair color outcome when doing it on your own, it is highly recommendable that you do it at the beauty salon. The professional colorist has great ideas on how to give you the right tone basing on your hair undertones. Red or orange tones may arise especially when coloring at home.
Best Chestnut Brown Hair dye brands
634 Chestnut Honey Casting Creme Gloss by L'Oreal Paris
Revlon Colorsilk Beautiful Color, Medium Golden Chestnut Brown 46
Naturtint Permanent Hair Colorant 5N Light Chestnut Brown
Nice'N Easy Hair Colour Dark Chestnut Brown 120C
5NBG Salon Blends Medium Chestnut Brown by John Frieda.
L'Oreal Preference Mousse Absolue Light Chestnut Brown
5.3 Virginia Chestnut Brown Recital Preference hair color by L'Oreal Paris
L'Oreal Paris Healthy Look Crème Gloss Color Chestnut Brown/Iced Chocolate 4AR.
Copper Brown Hair Dye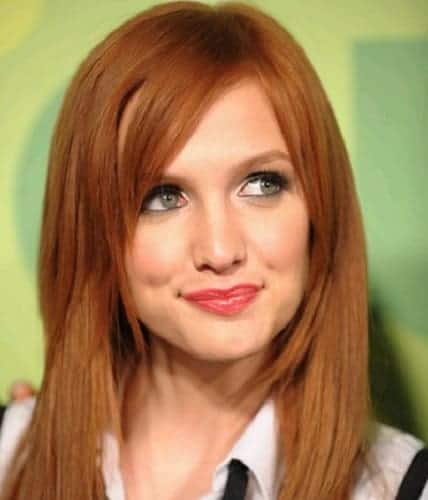 Copper brown is a hair color perfect for warm skin tone complexion. Copper brown adds sparkling facets to the warm skin undertones. Red tones on brown hair can be cooled using a copper brown hair dye. It is not easy to choose the right dye for your brown or red hair. This is due to different brown hair dye shades that give various final results.
The intensity of your red hair color may affect the outcome if you apply copper brown hair dye. More intensive red hair may require color striping to avoid the red or orange tones showing up in the copper brown colored hair.
It is quite obvious that black hair will appear dramatic or the color fails to completely show up. Lightning to the orange stage is one of the suitable measures. Light hair like blonde is also tricky given that its nature allows more dye penetration. The shade may appear more intense than expected. That is why blonde and black hair ought to be colored professionally.
Best Copper Brown Hair Dye Brands
L'Oreal Paris Couleur Experte Express Hair Color, 6.4 Light Golden Copper Brown
John Frieda Precision Foam Colour Lightest Copper Brown 6.5C hair dye
L'Oreal Paris Feria T64 Light Copper Brown
6.4 Ginger Twist/Light Golden Copper Brown – Red
Schwarzkopf Color Mask Light Copper Brown 567
Purple Brown Hair Dye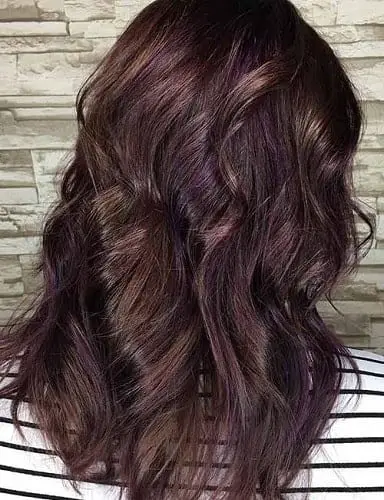 Purple hair color is likely to turn pink if wrongly done. This is due to the presence of red tones in this color shade. Purple-brown hair dye is among the brown hair dye shades that you can use before moving from purple to brown without risking brassiness.
When you look at the side of the box, there are some hair color shades you cannot easily lift with this purple-brown nuance. For black hair, it will not show up completely until you lighten. For dark brown, the purple only shows up in bright light. For your medium and light brown hair it will automatically show. Blonde may appear darker with this shade hence professional handling required.
There is no guarantee on the effectiveness of the mentioned products and the best way is to make further consultation with a professional colorist or the beauty and hairdressing school nearby for clarification.