What is the best chocolate brown hair dye? Get more insight on best brands for dark, rich, medium shades of chocolate brown hair dye including for black hair.
Best Chocolate Brown Hair Dye
Chocolate brown hair color is among the trendy and enticing hair color. There are various shades of this color though it may not be such an easy task to select what is suitable for you. Besides this, there are brunettes falling under this chocolate hair color category.
The red golden warm undertones make this shade of dark brown to appear vibrant hence unique. While going for the best chocolate brown hair dye, take a keep look at the right shade since they are likely to confuse you. Some of the most popular shades include dark, rich, medium, mink, cherry among others.
There are different producers of chocolate hair color products with different shades of chocolate. Among them include companies like Tints of Nature, L'Oreal Paris, Clairol and Garnier Nutrisse. They all manufacture almost all shades of chocolate brown hair color in different brands. The prices may vary depending on the cost of production and availability of the product.
Although the home hair color kits can still give you the right tone you desire, beauty salon would be the most ideal for a more fabulous look. The cost at the salon may also vary depending on various factors like the nature of your hair, your natural hair color and whether it is a chemical treated hair or not.
Dark Chocolate Brown Hair Dye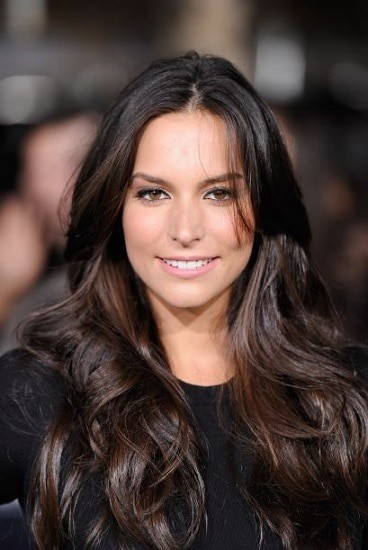 Garnier Nutrisse in shades like Sweet Cola, Dark Chocolate, Cocoa Bean, Truffle, or Chocolate Caramel: The line of products involve permanent hair color that ranges from light to dark shades of chocolate. The shade is said to completely cover grey hairs.
Clairol Nice 'n Easy: Have shades such as Natural Dark Brown, Natural Darkest Brown, Natural Dark Caramel Brown, Natural Medium Caramel Brown are among what you can get at Clairol line of permanent hair color. The color is said to be gentle and last long. Grey hair can also be perfectly covered with this type of hair dye.
Revlon Colorsilk line has shades like deep rich brown, dark brown, dark soft brown golden brown, dark mahogany brown and medium red brown. According to customers' reviews, the products are perfect and the variety of shades makes it convenient to obtain what you desire.
Clairol Natural Instincts: This is a semi-permanent hair color product line that can wash out in 28 shampoos. It is hence the best for beginners who are not yet decided whether to go permanent chocolate brown or not. Find out what suits you from a variety of shades like Rosewood, Golden, Roasted Chestnut, and Hot Cocoa among others.
Rich Chocolate Brown Hair Dye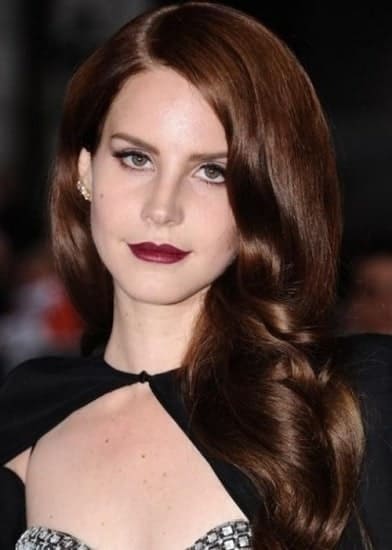 Not all shades of chocolate brown hair color are suitable for everyone. This is due to the variation in skin tone complexion among different people. There are shades have the ability to make your undertones vibrant while others make you dull.
Rich chocolate brown hair color can be lightened with a brightening touch like caramel highlights to make your olive skin complexion warm and bright. Brunettes can enrich the locks using the rich chocolate as lowlights instead of dying the whole head with a rich chocolate brown hair dye.
Tips for Maintaining Rich Chocolate Brown Hair Dye in your Hair
To retain the shiny gloss, ensure you condition your hair on regular basis. This not only moisturizes your hair but also ensures that the hair does not break further.
Use a color shampoo formulated for the rich chocolate brown hair color.
While in the sunlight, ensure your hair is protected for direct UV exposure to avoid the fading effect of the dye.
Beauty salon or a hairdressing school nearby are among the best place you can attain your desired tone of the rich brown hair dye you have selected.
Chocolate Brown Hair Dye for Black Hair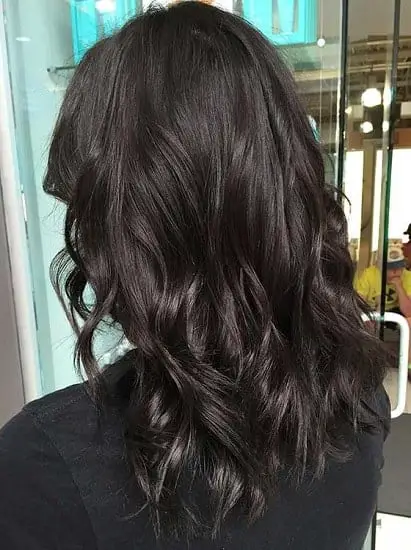 Black hair may be difficult to respond to chocolate brown hair dye for black hair. This means that you will need to lighten it a few levels. Since chocolate brown is more or less 4 levels dark brown hair color with red tones, it can do perfectly on level 3 lightened black hair.
When lightening does not go blonde stage since the application of any chocolate brown hair dye will give you the dull outcome. Natural light blonde hair will have to be dyed with a light golden brown shade before application of the chocolate brown dye.
The hairdresser is the ideal person to provide you with the best tone of the chocolate brown hair color. If you have decided to do it on your own then ensure you are using best at home chocolate brown kits like ones from L'Oreal color feria line.
Bleaching is a hair damaging process and it is better done at the salon. Home bleaching kits have instructions which you should follow carefully if you have decided to do it on your own. Your hair is completely dehydrated in the process and deep conditioning should follow immediately to restore your hairs' moisture.
For the hair that is dyed, color stripper should be applied to remove the current color before application of the chocolate brown hair dye for black hair. This is also a harsh hair treatment process that should be followed by a deep conditioning treatment.
Medium Chocolate Brown Hair Dye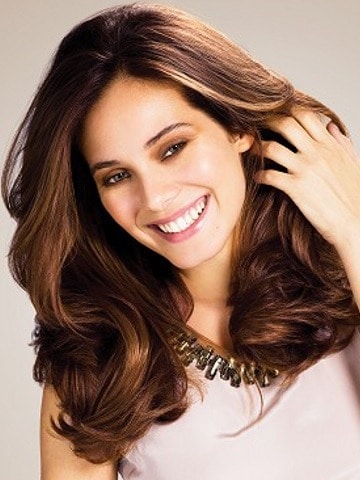 You can lighten your medium brown hair color using caramel highlights from the mid of the shaft towards down to the end. Go to the drugstore and look for a light-medium shade as indicated on the kit. After application of the dye use a conditioner to keep the silky gloss.
It is important to note that light color cannot be used in covering an intense hair color. For black and dark brown natural hair color, lightening may be required for you to attain the stunning natural appearance of your medium brown chocolate hair color. Some of the best brands you may go for include the following.
5wn Medium Chocolate Brown by Vidal Sassoon is a long-lasting vibrant color product. The brand completely covers grey hair.
John Frieda Precision Foam Color Permanent Hair Colour, 5B Brilliant Brown Medium Chocolate Brown is another best brand that is easy in application and gentle on your hair for a long-lasting color effect.
In conclusion, it is important to remember that allergic reactions may take place once you have used some brands. Allergy test from a chemist or medical practitioner is the only way to certify if the product is suitable for you.
Recent Content