What is the hair color of brown-skinned people? Read to get more insight on the best hair color for brown skin tone men and women with brown, hazel, or green eyes.
| Photo | Title | More info |
| --- | --- | --- |
| | Pureology Hydrate Moisturizing Shampoo | Softens and Deeply Hydrates Dry Hair | For Medium to Thick Color Treated Hair | Sulfate-Free | Vegan , 1 L | More info |
| | Biolage Color Last Shampoo | Color Safe | Helps Protect Hair & Maintain Vibrant Color | For Color-Treated Hair | Paraben & Silicone-Free | Vegan​ | 13.5 Fl. Oz | More info |
* As an Amazon Associate I earn from qualifying purchases.
Hair Color Ideas for Brown Skin Tones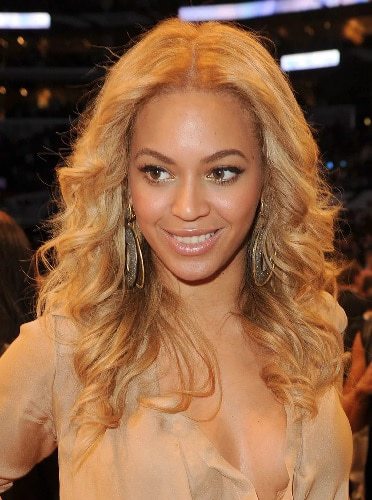 Are you brown skin man or woman? You can make your skin complexion the most admired in the world. Yes, this is true as long as you know how to accent your hair and make your eyes pop. Choosing the right hair color depends on a few factors which you should always put into consideration.
Think of making your eyes outstanding. But how is possible? Your hair should complement your eyes in a perfect manner. Failure of which your eyes will not be clearly seen hence degrading your beauty standards. For instance, if you have green hazel eyes you need a contrasting hair color like red or black color for your hair and your eyes will pop.
Go for the best lipstick for brown skin. To have that pout, complement your lips color with your hair appearance. Just like your hair, your lips also have to add radiance to your brown complexion.
Wearing the right eyeshadow color will also make your eyes look beautiful and more visible. People with hazel eyes have to play hard in selecting ideal eyeshadow as discussed in best hair color for green eyes
Think about your skin undertones while selecting the best color for your hair. Find out if you belong to the cool or warm skin undertones to avoid a scenario of looking washed out in your nice hairstyle.
Celebrities with Brown Skin
Having brown skin is already a beautiful blessing and all you need to do is care for it perfectly. Something you have not realized, top celebrities become popular not only because of their nice talents but also their gorgeous fashion styles. They have good ideas on how to complement colors in a perfect manner to come up with something everyone wants to have.
Brown Skin Celebrities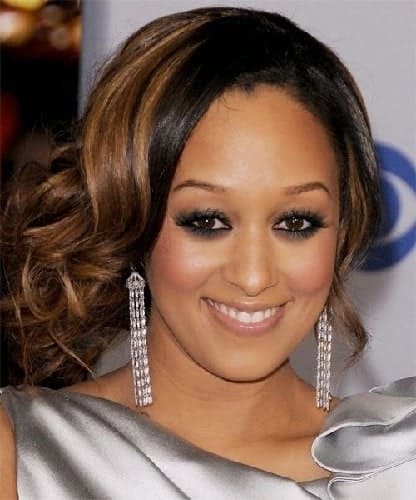 Naomi Campbell, Kelly Rowland, Gabrielle Union, Royce Reed, Serena Williams, and Jennifer Williams. These are the mirrors of the beauty industry and they come up with fashion and styles well researched on from the stakeholders. Before you think of changing your fashion style, think about your best celebrity of the same complexion as you even though you will not end up looking the same but somehow close to that.
How to Choose the Best Hair Color for Your Brown Skin Tone
There are factors you need to look at when choosing the best hair color for your complexion. Master them to avoid worries and frustrations of hair loss and damages. Remember quest on hair color has consequences and the more wise you become the happier you will end up being.
Identify your natural or current hair color. "Your natural hair first determines where to start when you're choosing your desired shade," [celebrity colorist Sharon Dorram, who has worked with Julia Roberts, Kate Hudson, and Nicole Kidman].
Be natural and Realistic. "The more pronounced the change you attempt, the more likely the results will be brassy, ashy or just plain disappointing," [celebrity colorist Kelly Van Gogh]
Make a trial on a Wig. This will not cost you as compared to if you damage your hair. The color should be within the three shades of your natural color and the wig will help you choose the specific one that looks more flattering.
Purchase enough or more boxes of hair color to avoid deficiency while in the midst of the application. "Depending on the length and thickness of your hair, you should always buy a few boxes of dye,"[ Dorram ]
Go for the rightful formula of hair color. There are gals who have sensitive skin and they need dyes that do not drip on the face. An example is John Frieda's Precision Foam Color
Foam dyes like John Frieda's Precision Foam Color are best for women with sensitive skin since the mousse-like formulas won't drip onto the face or hairline. According to," women with thick or curly hair will have better luck with gel or liquid formulas, like Kelly Van Gogh's Master Blend and the L'Oreal Excellence Crème, which provide full coverage and distribute efficiently throughout the hair."[ cosmetics chemist Ni'Kita Wilson]
Keep off the chemical environment like the pool prior to and after hair coloring. Chlorine is capable of penetrating the cuticle and getting to your hair shaft. This chemical can alter the results of your hair coloring leading to unrecovered damages.
Select a shade lighter than your natural hair color. This is very important because, after the application, almost all the hair dyes appear darker than the image shown on the case or box. "Buy one or two shades lighter than your desired color,"[Rihanna's colorist Ursula Stephens], "It is easier to amp up a color's intensity than it is to tone it down."
Wash and apply a protective barrier like petroleum jelly. This ensures that all the dirt and oils are removed to enable the hair color to penetrate effectively to the cuticle and hair shaft. The gel protects the skin from getting irritated or stained by the dye.
Note that some shampoos are capable of interfering with hair color and they can be a swap or avoided for some time. An example is dandruff-fighting formulas. You can use a product that is capable of protecting your hair shaft and applied hair color for brown skin or any other skin tone.
Products for hair repair should be used after coloring. Hair tends to damage as a result of chemical substances in both permanent and semi-permanent. The conditioning and after coloring treatment strengthens your hair making it withstand any future damage.
Paraben Free Shampoo: Low pH shampoo for color-treated hair helps prolong color vibrancy. Gently cleanses to prevent unnecessary stripping of color. Suitable for color-treated or natural hair
Benefits: Inspired by nature's orchid, Color Last helps maintain the color, depth, tone and shine for vivid color-treated hair. Gives hair salon-vibrant color for up to 9 weeks when using the system
Additional Benefits: A professional inspired hair treatment to help protect hair balance moisture and even out the hairs surface for saturated shiny vibrant color that stays radiant for weeks
Suggested Use: Apply to wet hair and lather with a massaging motion. We recommend that you pair Color Last Shampoo with Color Last Conditioner to help maintain your color-treated hair.
Color Last Collection: Color Last system of Shampoo and Conditioner, nourishes and protects to help maintain the shine of color-treated hair. Color last Shampoo with low pH prolongs color vibrancy.
* As an Amazon Associate I earn from qualifying purchases.
Best Hair Color for Brown Skin
Brown skin is gorgeous especially when done with the right color and that is the fact of the matter. The following are the hair color that will work perfectly to flatter brown skin.
Blond shades
Dark shades
Brown shades
Let us analyze in details as we narrow down on specific color shade mentioned and how does it make you look unique and perfect. Some of the celebrities will be used as an example to give you a clear indication of the explanation.
Light Blonde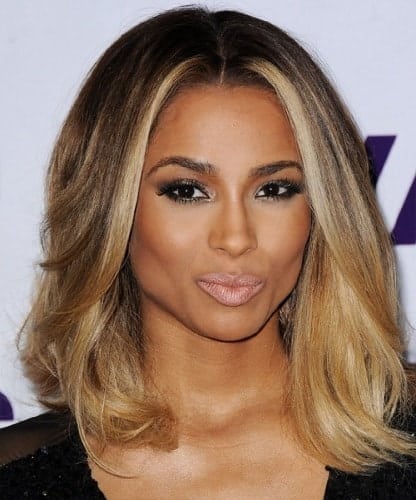 Light blonde hair is the most perfect for brown skin complexion. The balance created between dark and light makes your skin tone vibrant and shiny. The appearance is magnetic and every eye will get attracted by this color hue. Naomi Campbell likes the light blonde hair and she always looks vibrant. Compare your skin complexion to hers and you can go light blonde on the head if you rhyme.
Brown-Honey
Highlighting your hair with brown and honey defines your feminism and confidence. The golden hue is easily reached by simply going in this direction. The combination can be mistaken for a golden blonde but it is just extraordinary. Kelly Rowland looks fantastic in black hair but there is a time she did brown and honey and she was fabulous than ever.
Light Brown
This is another fantastic hair color that accentuates the beauty of the brown face. The light hues make your brown skin glow and you will always appear natural. Light brown is fabulous and celebrities like Gabrielle Union treasure it so much.
Moisturizing Shampoo: Hydrate vegan Shampoo deeply hydrates and moisturizes hair of all types and textures, but ideal for normal to thick, dry, color-treated and natural hair. Leaves dry hair hydrated
Moisturizing Formula: This creamy, moisturizing formula works into a luxurious lather; emollient Jojoba leaves hair feeling hydrated, Green Tea supports scalp health, and Sage stimulates follicles
Key Benefits: Moisturizes dry, damaged hair. Not just safe for color-treated hair but actively protects hair color. Hydrates all hair textures. Cleanses hair and scalp, leaving hair soft and touchable
Suggested Use: Apply a dime-sized amount to wet hair at the scalp, emulsify into a rich lather and work it down to the ends. Repeat for extra cleansing. Follow with Hydrate Conditioner
Trusted by salons and professionals, Pureology's shampoo formulas are sulfate-free, paraben-free, vegan, and safe for color treated hair. Try the full Hydrate range for maximum moisturizing benefits
* As an Amazon Associate I earn from qualifying purchases.
Medium Brown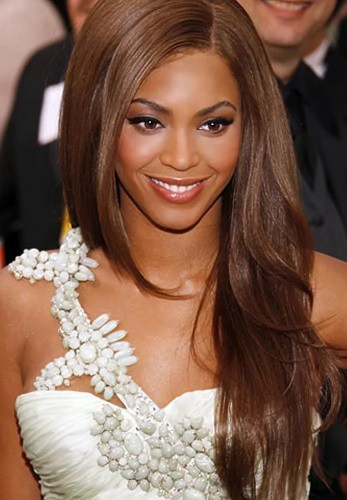 For deep chocolate brown skin women, this is the way to go. Medium brown or chocolate for your hair makes your skin and face glow and shine like a morning star. How can you go wrong with medium brown when you are chocolate? This has never happened before. If you ever had a chance to meet Royce Reed in this hair color you will have no other option in your mind other than going for this amazing brown hue.
Coffee on your hair brightens your morning similar to taking a coffee drink. This is the best hair color for brown skin ever appreciated by many dark complexion women. If you ask Serena Williams why she always wins her tennis tournaments, she will begin by telling you about being confident with her looks.
Black Hair Color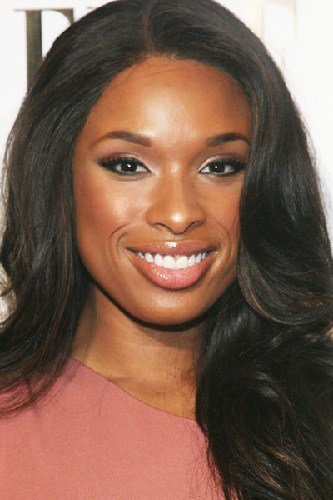 Black is fashionable and the most natural of all the hair colors. Almost all brown skin is born with black hair. This is the most excellent for all types of hazel eyes. To make your brown skin glow, you should not play hard if you are black on the head. Jennifer Williams is very attractive and her blue eyes remain outstanding when she is in her black hair.
Dark Burgundy
This is one of the pretty hair colors for brown skin. The dark burgundy streaks are eye-catching and your skin tone will come up clearly. However, it is not a difficult thing to select the right hair nuances for your brown skin if you really know what your eyes need to look like.
Hair Color for Brown Skin Women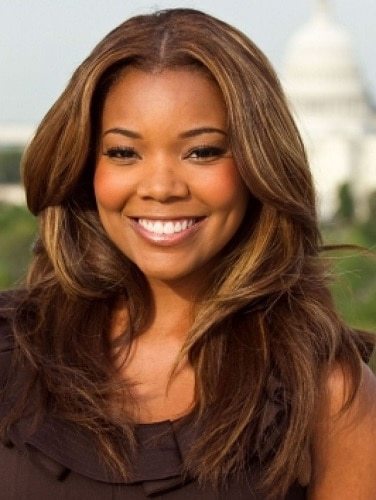 Did you know that 55 percent of ladies are into the art of changing their hair color? Are you aware that they spend $330 annually on average? This is according to the study by Tresemme. Why is it so? "It's a big point of confusion for a lot of consumers when they're coloring their hair," [Kelly Van Gogh, hair colorist and creator of Kelly Van Gogh Hair Color – majored in chemistry at Columbia University]
"The biggest rule of thumb is that your natural hair color is the shade range that you should stay within," Van Gogh added. Dark hair is said to have many red pigments while blonde having golden pigments. For the hair in between, you have orange pigments.
Permanent hair dye tends to expose out the underlying pigments. Therefore you need to consider these scientific factors in selecting the long-lasting best hair dye for your hair color. Sometimes your hair tarnishes during the summer period. The exposed color hue of this natural hair by the sun should be the color shade that you can color your hair to avoid indefinite surprises after the treatment process.
Hair Color for Light Brown Skin
Light brown skin is not so common and it is found among a few people from Africa, Asia, and some southern parts of Europe. This skin complexion appears quilt light with a brown tone. Normally people with light skin have yellow golden skin undertones. To accent your hair you will have to consider your eye color as well.
The best for light brown skin is the dark brown hair with reddish hues. Some shades of red can make it glow and reflect radiance on your light brown skin. Personally, I'm off this complexion and when I do copper to mahogany with red hues I really feel awesome.
Hair Color for Brown Skin and Autumn Type
Warm red with copper hues is what you need for autumn. This looks fabulous and makes your eyes pop besides making your skin appear glowing. There is another hair color for brown skin tone that can make you beautiful and they include, warm brown hues golden brown or chestnut brown respectively.
Sometimes you may have a feeling of going blonde. This should not worry you, because golden blonde shades are there for you also. Personally, I don't advise brown skin women to go for ash blonde. From the experience, copper-red streaks looked natural on me. When I decided on blonde streaks for my little daughter, she didn't appear natural as I thought and I had to change and give her dark blonde.
Red Hair Color for Brown Skin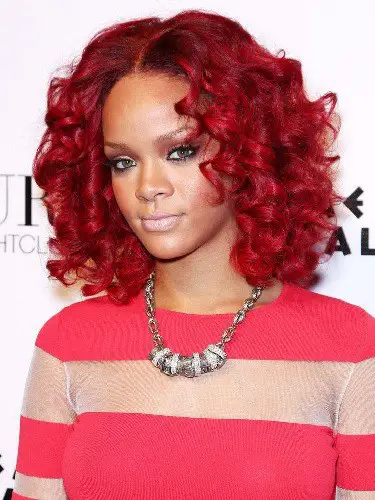 There are many red nuances that can suit your brown skin. Red shades exist right from strawberry to the deepest mahogany. Among the best include: strawberry, red wine red engine fire, cherry, chilly chocolate among others. Therefore hardly will you miss a shade that makes your brown skin sparkle.
You can narrow down to look at your skin tone and your current or natural hair color. Dark blonde or light brown hair for brown skin can be flamboyant with warm red shades. Cooper, reddish-gold looks good especially for those with golden or yellow undertones. Also, learn about the best red-brown hair dye.
There are related posts which discuss more on how to choose the right hair color based on other factors like eye color and clothing color. Best hair color for brown skin information in this post is subject to your response that can create improvement through comments.