What is the best hair color for cool skin tone? Get more insight on the best hair color for cool skin undertones complexion. The post also discusses the best hues like auburn hair color, blonde, brunette and red shades ideal for your cool fair.
* As an Amazon Associate I earn from qualifying purchases.
Cool Skin Tone Hair Color Chart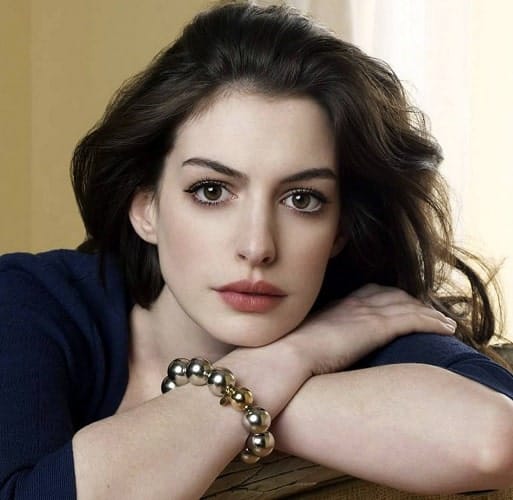 How do you tell if you are a cool skin tone girl? To know your skin tone, observe the veins at your wrist or under your arm. The Blue tint color of the veins indicates that you are a cool skin tone and this now gives you a green light for choosing the best hair color for your fair complexion.
There are three distinguished skin tones and they include, cool, warm and neutral. Besides this, each skin tone bears its own undertone hues. Pink, red or bluish is the undertones for cool skin tones. Yellow, peachy, or golden undertones are all comprised of warm skin tones. Neutral skin tone has a mixture of warm and cool undertones respectively.
Ways on How to Determine Your Skin Tone
Observe Your Veins Color
Check inside your wrist and observe the color of the veins. If they have a blue tinge, then you have a cool skin tone. If they appear green, you probably have warm undertones. Green is a result of the blue tinge being seen through yellow hues on the skin hence regarded warm.
Which Clothing Color Makes You Flattering?
Neutral shades that make you outstanding can be used in determining your skin tone. When you look nice and attractive in white clothes like shirts or blouses, then your skin tone is cool. But if you look gorgeous in off-white or brown shades then consider yourself a warm tone.
More colors suitable for cool skin tones include blues, greens, purples, blue-green, magentas, and dull reds. For warm skin tone they include, Yellows, browns, orange, yellow-green, ivory and warm red shades respectively.
Jewelry that makes you Flattering
There are those girls who look fabulous and bright in platinum and silver jewelry. This is significant enough to tell that your skin tone is cool. Golden jewelry makes warm skin tone people radiant.
Natural Eyes and Hair Color
When your eyes are green, blue or grey if your natural hair is blonde, black that have ash undertones like bluish, silvery, or violet then you own a cool skin tone. On the other hand, if you are a warm skin tone your eyes are hazel or brown. The hair is strawberry blonde, black or red to brown. When observed from light, the hair shines with golden, orange or yellow hues.
Effects on Sunlight
When you are in the sun and you notice your skin burn completely, then you are cool tone woman. For a warm skin tone, the skin will simply turn to pink or brownish. The best way to avoid sun poisoning for cool skin tones is to apply an SPF above 30 always.
Celebrities with Cool Skin Tones
You can identify if you are a cool skin tone by comparing your skin complexity to that of celebrities like Cara Delevingne, January Jones, Anne Hathaway, Cameron Diaz, Scarlett Johansson, and Lucy Liu among others. Similarly, some of the celebrities with warm skin tones include, Jennifer Lopez, Beyoncé, Nicole Kidman, Jennifer Aniston, Jessica Alba, and Rachael Bilson respectively.
Best Hair Color for Cool Skin Tones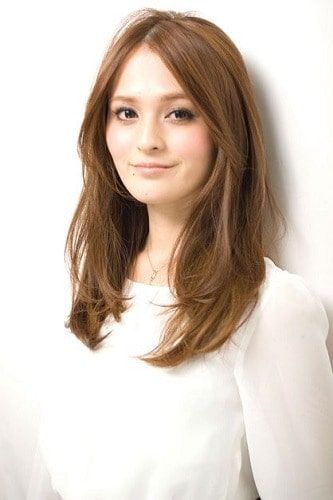 Appropriate hair color shade can make you look lively and radiant, more so if you are a cool skin tone. This is the only way to make your face glow and shine. Wrong color choice has consequences that no one may be able to withstand. To garner all the confidence you want to look at the best colors for cool skin tones as discussed below.
Blonde hair Color
Blonde is looking attractive for girls with cool skin tones especially when you know the right shade of blonde to wear. To look flattering you need to go for very light blonde hues. They make your cool undertones to glow and shine. Another best alternative is the ash blonde that rightfully complements your skin tone.
To avoid looking washed out you should avoid warm blonde shades like golden. Wearing them also makes you appear old and awkward. Remember that the hair color you are selecting is falling within the three shades of your natural hair and you will definitely save yourself from looking artificial.
Brunette
To flatter your cool tone, shy tones of brown are fabulous. These hues not only complement your skin tone but also makes your hair to glow naturally. More options include darker brown shades which also make your face sparkle bright.
Dull auburn and brassy colors should be avoided since they not only make you look like a ghost but also kills your confidence. These colors do not contrast with your pink soft undertones hence the reason why you should give them a blackout. To conclude everything regulates on the makeup and apply your best lipstick for fair skin.
Red Shades
Not all red hair colors will create a radiant glow on your cool skin tone. Bluish red or something close to violet looks nice for your complexion. You should also avoid looking washed and it will be better if you avoid some red shades like orange-red or strawberry blonde. It will not be also wise to apply your red lipstick for fair skin when you have done red on the hair. Try on something like nude lipstick colors and shades.
Black and Dark Shades
If you have dark natural hair then you are lucky for your skin complexion. This is the best hair color for cool skin tones that will not only make you look stunning but also your eyes to pop. A dark gloss is suitable to make your hair grow.
Brunette hair color for cool skin tones looks fabulous when mixed with some black or dark hues. This complement is really flattering and that is why black will ever remain at the top as fashion as a nice hair color.
Moisturizing Shampoo: Hydrate vegan Shampoo deeply hydrates and moisturizes hair of all types and textures, but ideal for normal to thick, dry, color-treated and natural hair. Leaves dry hair hydrated
Moisturizing Formula: This creamy, moisturizing formula works into a luxurious lather; emollient Jojoba leaves hair feeling hydrated, Green Tea supports scalp health, and Sage stimulates follicles
Key Benefits: Moisturizes dry, damaged hair. Not just safe for color-treated hair but actively protects hair color. Hydrates all hair textures. Cleanses hair and scalp, leaving hair soft and touchable
Suggested Use: Apply a dime-sized amount to wet hair at the scalp, emulsify into a rich lather and work it down to the ends. Repeat for extra cleansing. Follow with Hydrate Conditioner
Trusted by salons and professionals, Pureology's shampoo formulas are sulfate-free, paraben-free, vegan, and safe for color treated hair. Try the full Hydrate range for maximum moisturizing benefits
* As an Amazon Associate I earn from qualifying purchases.
Blonde Hair Color for Cool Skin Tones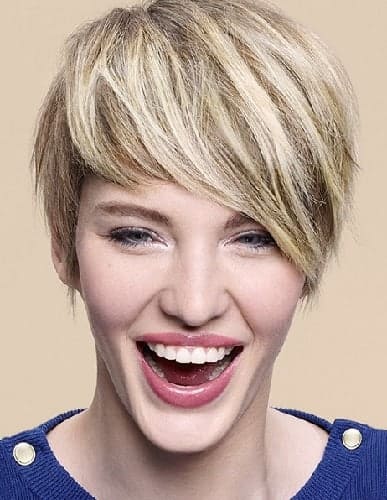 Blonde is nice for cool skin tones and a professional stylist should advise further on the specific shade of blonde you need based on other aspects like eye color and your natural hair. Blonde look artificial for women whose natural hair is black. Best natural appearance happens for those whose natural hair was lighter.
Blonde hair color requires maximum maintenance. There are shampoos and hair conditioners you will have to use while doing maintenance of your blonde hair. You can either do it on your own or visit a professional stylist to do it for you.
Chlorine bleaches blonde or tarnishes it to green. This should come to your attention and keep off from the swimming pool to save your ash-blonde from chlorine reactions.  A cool skin tone hair color chart at the back of the box is suitable in helping you choose the right hair color as compared to the picture of the model on the hair color box.
Shades of Red Hair Color for Cool Skin Tones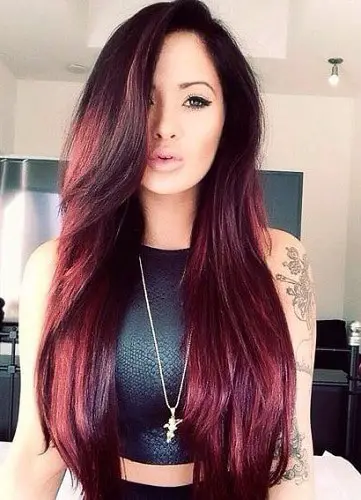 From strawberry red to deep mahogany you found many shades of red some of which will accent perfectly your cool skin tone. The nuances give you a wide choice for selection. Some of the famous red shades include strawberry, cherry, chocolate, aubergine, and red wine.
To obtain the most appropriate shade, you have the option to test using temporary red tints. From this, a clear conclusion can be made if red hair color can accentuate your cool skin tone. Personally, I went for streaks and I decided on my flamboyant red when I got satisfied.
Shades of red hair color for cool skin types include cherry red, burgundy, and aubergine. These red hues sparkle the bluish undertone of your skin. If you have very dark or black natural hair you will always look fantastic with cherry red. To rock it more you have black-red to seal the deal!
How to Select Best Red Hair Color Shades for Cool Skin Tones?
Determine which season color type you are. There are for color seasons as explained in

best hair color for pale skin tones

. Check whether you are summer color type, winter, autumn or spring. Blue to pink undertones are defined by winter and there are suitable for this category.
Your natural hair color should give you directives on which red shade to pick. Cool skin tone natural hair has no yellow or golden tones completely. The light red tone color can be flattering for ladies with light natural hair, especially for the pale skin type. Those with darker hair are fabulous in deep shades of red color.
You must make your list of colors to avoid confusion. Some of the red shades to ever consider when you have a cool skin tone include orange and yellow hues. They will not only make you look washed but also make you appear awkward.
Brown Hair Color for Cool Skin Tones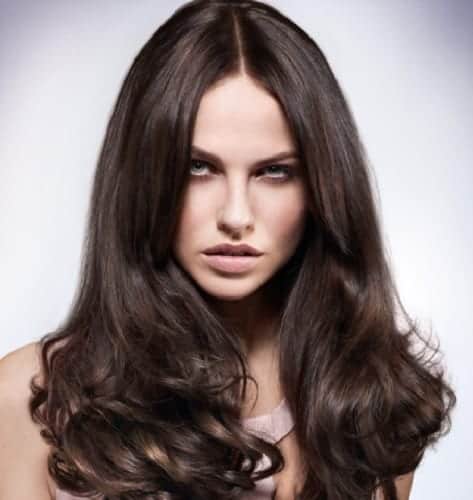 Most cool skin tone women have brown natural hair in medium or darker shades. Some are lucky to have dark-black hair. To change from your nature is not a mistake as long as you do it correctly minding the basic coloring principles.
Espresso brown is the best brown hair color for cool skin tones. Your pink skin is made to sparkle naturally making the whole appearance much stunning. This can be flattering especially when combined with golden highlights.
A medium shade of golden brown hair color is what you need to attain a flamboyant look. This works best for the girl who has ever had ash blonde or ash brown as the child's hair. More options involve going for warm brunette locks that not only accentuate your skin complexion but also accent your natural appearance.
Redken Color Extend Brownlights is a professional blue toning sulfate-free conditioner that neutralizes brassy hair color in highlighted, balayaged, colored-treated, and natural brunettes.
Sulfate-free blue toning conditioner. Formulated with blue pigments to counteract brassy orange undertones. Blue conditioner corrects and prevents brassiness in brown hair.
Color-depositing conditioner with pH balanced formula neutralizes unwanted warmth in brown hair. Conditions deeply without stripping color and helps prolong cool brunette color.
Professional blue conditioner to keep hair highlighted, color-treated and natural brunette color. Leaves hair looking cool, bright, and healthy. Progressive deposit system to keep brown hair cool. Ideal for color treated brunnetes.
Professional toning solution for warm brunettes. Toning shampoo color corrector. Prevents brassiness on brown hair. Neutralizes orange undertones in brunette hair. Tones brunette hair and removes brass.
* As an Amazon Associate I earn from qualifying purchases.
Hair Color for Cool Skin Tones and Brown Eyes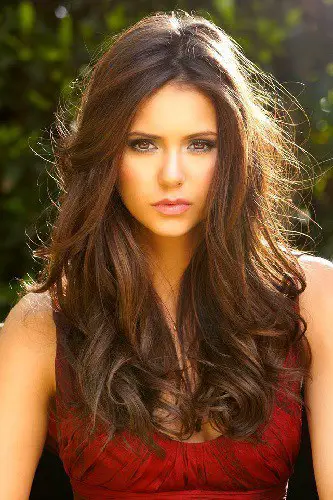 You need to pull off a nice color that not only accent your skin tone but also your eyes color.  Light golden brown is suitable for making your brown eyes pop. Strawberry blonde is also an alternative for adding radiance to your face. The bright blue best red shade is flattering for your brown eyes if professionally handled.
Best Hair Color for Cool Skin Tones and Blue Eyes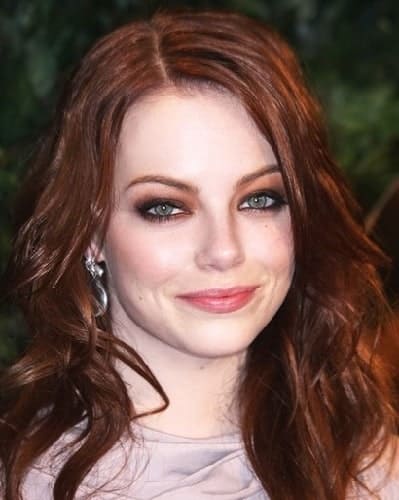 Selecting the right hair color that complements your blue eyes is not an easy task, and so does when choosing the best lipstick for blue eyes. This becomes more challenging when at the same time you want to accentuate your cool skin tone in balancing with other features like natural hair and eye color. And however, to attain a balance between making your blue eyes naturally outstanding and avoiding to look washed requires a lot of determination.
The best has been discussed in this post and your confidence can be restored. A wrong color choice especially when you have blue eyes can evoke doubts among people if your eyes are real or you are anemic.
Without considering your skin tone, it would be easier to say that the best hair color for cool skin tones and blue eyes revolves around blonde, brown and red. These are the shades that will make your blue eyes not only pop but also attractive.
When we narrow down for cool skin tones, the blue eyes girls can pull platinum blonde to brown to comfortably. Shades with blue or silver hues are also fabulous in creating the contrast. It is always not a good idea to go for warm color shades like golden blonde, light brown or honey since they will make you sallow.