What is the best hair color for fair skin? The post explores the best hair color for fair skin women with blue eyes and brown eyes. Read to get more insight on best blonde hair color, brunette and red hair color for your cool or warm fair skin complexion.
Tips on How to Choose the Best Hair Color – Guidelines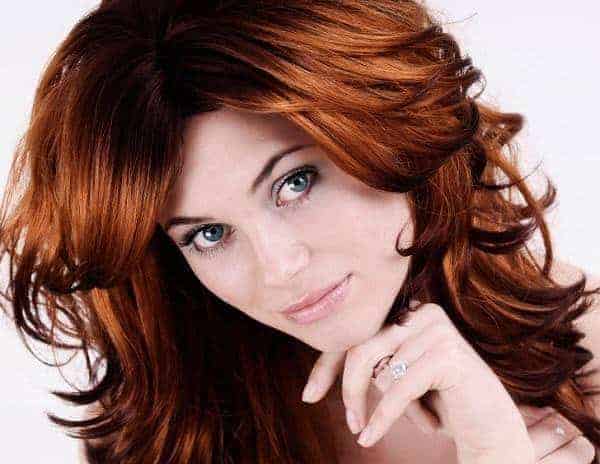 Begin by analyzing your skin tone. It is simple, with no make-up, sit in front of a mirror in a well-lit room or moderate sunlight. Check your face color, take a strand of hair and check the color. Proceed to your wrist and see the color of your veins and finally your eyes color.
If your veins are green, it shows you are warm skin and if blue tinged you are a cool skin woman. This automatically tells you that warm skin tones have yellow undertones while cool have pink undertones.
If your natural or current hair color still suits you, forget about coloring. But if you realize that you need to look different, don't hesitate to choose the best hair color for you as discussed in the related posts.
Coloring can work for any hair, whether short or straight. But highlights are not perfect on too short hair. They fit but you will not be that flattering. But if you have a short wavy or curl then lights are fabulous.
Consult a stylist on the best hair color that works for you if making your own decisions see crucial. The professional stylist should, however, handle your hair coloring process.
Let the natural color or childhood hair color come to the concern of the stylist. In most cases, he or she will suggest a color ranging within the three shades of your natural hair color. This will also make you look natural and perfect.
The same hair color selected, must complement your eyes to make them pope. Given that your skin tone has already been factored, your taste of color will also be considered.
Remember that some hair colors require higher levels of maintenance than others. Go for what is within your reach. Your hair ought to be conditioned and rinsed with shampoo to look shiny and healthy.
It is normally you look at the image on the color box to see how you will look. Stylists in the salon should also give you more photos similar to what they are giving you.
Try it on the wig first, this will save you the burden if the color you selected does not comply with your standards. You can easily do away with it or you go for the actual one if one on the wig impresses you.
Be aware that warm highlights are flattering on cool skin complexions while warm skin tones look flamboyant with cool highlights. The warm highlights light up the cool hues to create the glow, while cool ones calm down the overly shiny tones.
Warm skin tones should go for warm hair colors, conversely cool should go for calm hair colors to avoid looking washed out in warm hair colors.
Best Hair Color for Fair Skin and Brown Eyes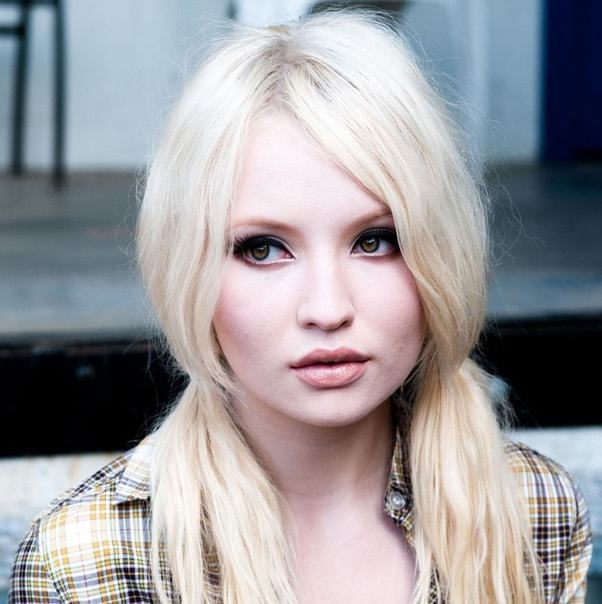 Apart from choosing the color that accent your skin tone and complexion you should mind how your eyes appear after coloring or highlighting. Brown eyes color can be very attractive when complemented well with relevant hair color. For your eyes to pop, the contrasting hair colors on the color wheel can guide you on what to pick.
For fair skin with bluish to violet undertones, it shows that your complexion is cool. Silvery or platinum blonde is the best hair color for your fair skin and brown eyes. Dazzling highlights can make the streaks sparkle and shine.
For coloring, you can go for ash blonde, ash brown or platinum blonde hair colors respectively. The colors not only complement your eyes but also make you flattering by adding radiance to your cool hues. More those who love red, then bluish shades like mauve can be preferable. Rad with mahogany, copper or golden red blonde hues cannot be for your type.
If your hair is naturally dark or black, simply understand that you look fantastic and beautiful this way. You don't have to go for anything. To make it shiny and healthy, conditioning and rinsing with shampoo can be the best. Bluish-black gloss can also be applied to make your natural hair look healthy and thick.
This does not restrict you from changing your appearance. It is the irony of hair color that women with dark hair always want to go light and true to the converse. Try aubergine or mahogany for a change. Avoid lightening and streaks either since they tend to turn to reddish which not only make you look awkward but also old. For the sake of your cool tones avoid warm yellow or golden tones.
Warm skin women have yellow-golden undertones. They look fabulous when in warm shades like golden blonde, golden brown blonde and strawberry blonde. The Dark shades of dark brown also make them flattering. More options include bright red and brunette respectively. For this case, avoid ash tones and cool hues. You can also read on best hair color for brown eyes.
Best Hair Color for Fair Skin and Blue Eyes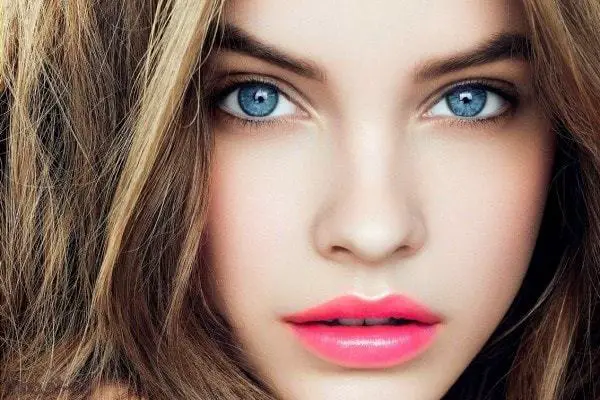 Most fair skin complexion girls with blue eyes have peach tones ranging from yellow to golden. For the blonde natural hair, the golden tones can be made to glow and shine more with warm colors. To look stunning, go for golden blonde, honey blonde, copper, golden brown or flaxen.
Warm red hues are also suitable for those who enjoy it with red. The best reddish tones to accent your blue eyes include, golden red and strawberry blonde hair color respectively. More alternatives include warm light or medium brown shades such as golden brown, copper gold, and chestnuts.
If you have cool skin complexion, ash blonde, silvery, ash brown or platinum are flattering. If you prefer more dramatic hues, red with bluish can be the best hair color for fair skin and blue eyes, for example, Bordeaux.
Best Blonde Hair Color for Fair Skin
Most fair skin girls have once been blonde naturally. Therefore, blonde is the most famous hair color among fair skin women. The trick only lies in choosing the right blonde shade for your skin tone. "I'd say 70 percent of our clients are blonde," [stylist and colorist Sarah Carabott of Sydney's Raw salon]. "And they vary from platinum blonde to a dark balayage."
Best Blonde Hair Color for Fair Skin with Cool Undertones
For cool skin tone ash blond or platinum with golden highlights becomes the perfect match for your cool fair skin. "The lighter and cooler your skin tone is, the lighter you can go with your hair," [Carabott] Blonde is suitable in bringing out the undertones in either cool or warm skin tones.
"Not everyone can go platinum blonde," [Carabott]. "It needs a cooler skin tone because it can bring out the yellowness in warmer skin tones. It also particularly suits light features – blue eyes, fairer skins, and lighter natural hair colors help with regrowth."
A mixture of creamy highlights plus golden lowlights can make you look natural and it requires low levels of maintenance. "That darker blonde just to break it all up and make it look natural, without going too warm." [Carabott]. "There are some girls with quite dark hair that have to get it done every four weeks. If you're lighter it can blend better or if you're going for a deliberate 'roots' look, you can push it to about eight weeks."
Best Blonde Hair Color for Fair Skin with Warm Undertones
For your warm skin tones, go for golden strands and some rich honey tones since they perfectly suit for balayage hair and warm skin complexion. This blonde type can be convenient especially when it comes to maintenance. "It's great for mums or basically anyone who doesn't like to go to the hairdresser too often, because it still looks great even if there's no color on the roots," [Carabott]
Best Brunette Hair Color for Fair Skin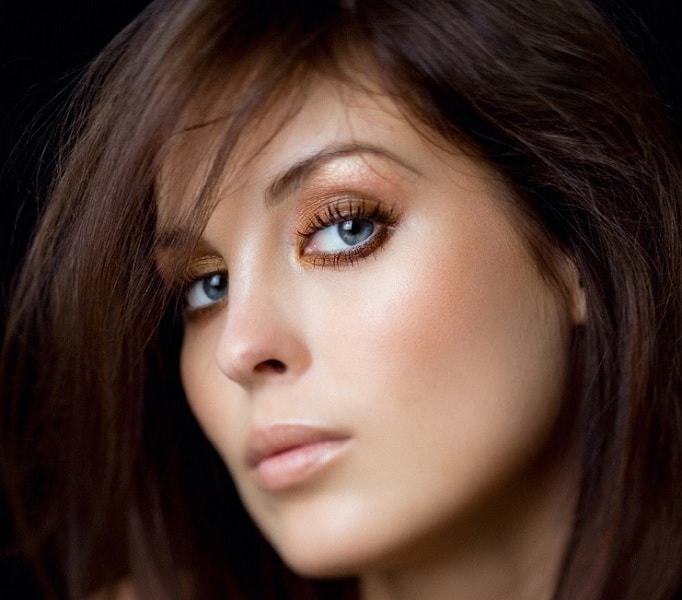 If you ever had a chance to look at Natalie Portman or Anne Hathaway in sultry brunettes you are likely to make up your mind and go for brunette. This shade of black and brown is ever natural as long as you maintain it properly in either darker or lighter tones.
Playing within the three shades of your natural hair color not only make you look natural but also add radiance to your face. A nice shade is the beach brown hue. "This sandy brown color goes well with Emma Watson's short haircut," [Robinson the colorist]. "It makes her face appear softer."
Caramel brown is another best brunette hair color for fair skin. Jennifer Lopez is among the celebrities who rock with this hair color. She not only appear flattering but also natural. The light brown base looks more fantastic when highlights are added around the face and towards the end and tips of the hair.
Honey brown is another best hair color for fair skin. If you ask Angelina Jolie, she will explain how she obtain her flattering look in this color hue. According to Robinson, "A fairer person without big features or someone who doesn't wear a lot of makeup could get washed out by this shade," The ultimate look can easily be obtained by wearing gold and honey highlights over your natural brown hair.
If your eyes are brown go for chestnut brown to make then stand out. This hair color is classic for fair skin and Victoria Beckham is a celebrity who can testify this. To attain this your stylist should give you caramel and light auburn to suit your brown hair. More options for highlights are red gold.
Dark ash brown for cool skin tone works nicely, especially for long dark hair. "This is a pretty medium ash brown," [Robinson]. "It makes Katie Holmes's eyes sparkle." "When you have long, dark hair and are tall in proportion to that, it looks elegant. But if you're petite, make sure it's not one length, because it will look overwhelming.
Smoky brown is said to look elegant on most people. "Because this isn't the darkest brown or black, it could look good on almost anybody," [Robinson], "It's not going to add color to your skin, but it going to be a nice frame because it's a very natural, soft smoky brown."
Best Red Hair Color for Fair Skin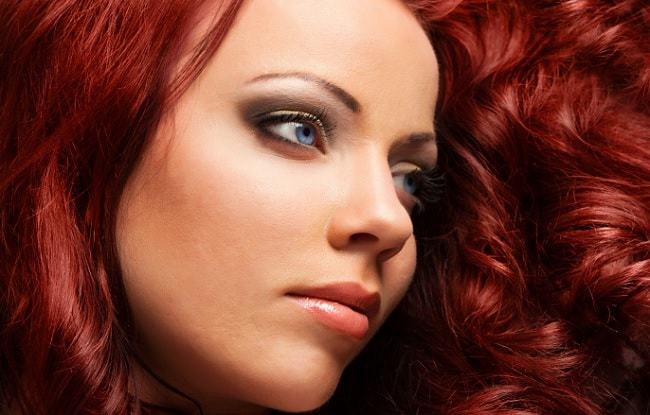 There are different shades of red hair color that ranges from strawberry to mahogany. From the variety, you can't miss what flatters your fair skin. Some of the most popular shades of red color include strawberry, cherry, aubergine, red wine, chili chocolate and pomegranate among others.
While choosing the best red hair color for fair skin select what is not looking lighter than your natural hair. You should be cautious before application of any red hair color in your hair. Wise people will always begin by experimenting.
There are temporal red tints you can begin a trial with. If they don't please you or people around you it becomes simple to change. If you are not sure, why can't you try red streaks? They can provide you some time to test and feel yourself in red hues before completely deciding on a long-lasting solution.
For fair skin complexion, you need a reddish blonde, or reddish light copper to accent your natural blonde. Having dark blonde or light brown, there is still something gorgeous for you. To flatter go for cool bluish hues such as burgundy, cherry red or aubergine. They perfectly suit cool skin tine complexion.
Warm skin or rather golden yellow undertones look shiny in warm red shades. Think of copper, reddish gold, copper beech for your peach skin tones. But if by luck you have dark hair, I mean it doesn't require much disturbance or maintenance, you have cherry red or black red to accentuate your hair. We have not ignored fair skin with olive, there is dark brown to medium for you.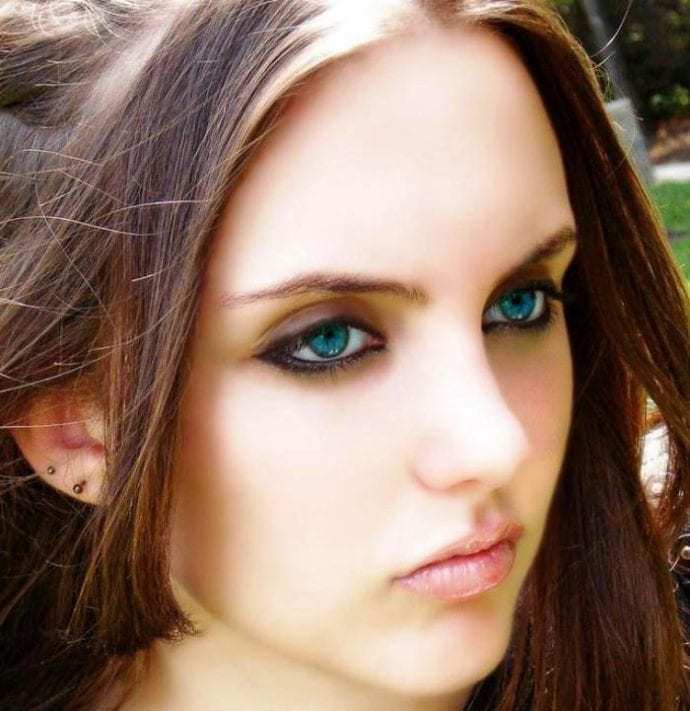 Brunette has become one of the rocking hair colors and is really going viral. For fair skin and brown hair, go lighter warm with brown blonde and you will get into the spotlight. This can be brightened further by cameral highlights. Ombre is now trendy and is the most flattering especially when the roots are maintained dark while the ends flamboyantly tone lighter.
Your brown hue hair needs to be maintained accordingly. This will not only make you attractive but also fashionable. Conditioning needs to be mandatory after shampoo rinse. This can be done regularly at the ends only while once a week if for thorough deep conditioning. Kate Middleton is an example of celebrities who rock popularly with brown hair color.
Best Hair Color for Cool Fair Skin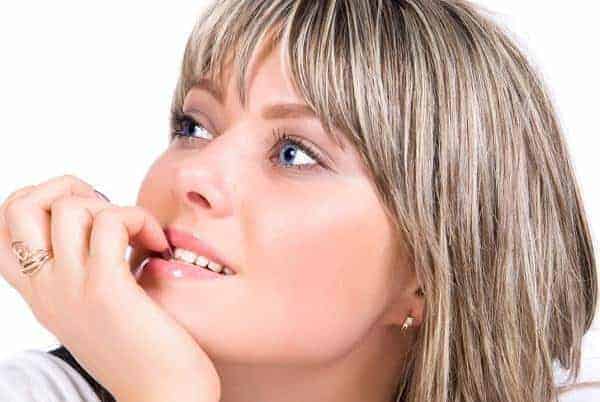 For cool fair skin, cool color hues are the best in accentuating your complexion. You are at liberty to add some warm highlights to create the radiant. This will make the pink or blue undertones to sparkle brightly. Ash tones like ash blonde, ash brown, platinum among others are suitable for your flattering. Avoid warm coloring tones since they will make you look washed out or sallow.
In conclusion, from the discussion in the post, best hair color for fair skin tone choices depends on your skin tone, eyes color, your natural hair color and the cost for maintenance among other factors. Your comment is relevant in perfecting this information.
Recent Content