What is the best hair color for brown eyes? It is not possible to look fashionable when you disregard your eyes color when you are styling your hair. The main ideas should be how to make your eyes pop besides contrasting your skin undertones. When you also choose a hair color that doesn't compliment your skin undertones there are possibilities of looking washed out or sallow. This is the same principle that applies when you are choosing the best lipstick for brown eye.
Most girls and women belong to this class of brown eyes and this is a major reason as to why the post emphasizes good hair color ideas for people in this category. First and foremost identify the dominant color defining your iris. When brown is appearing as the dominant color, then automatically you have brown hazel eyes.
From this point you can, however, decide if you are going for your best hair color for hazel eyes or brown respectively.
Celebrities with Brown Eyes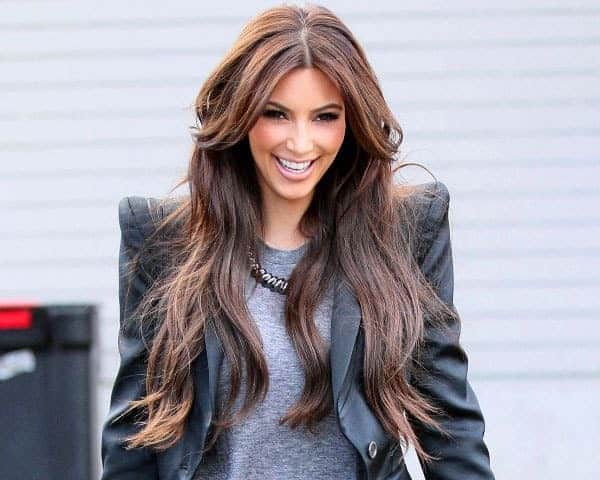 There are many Holly wood stars with brown eyes. What makes them popular besides their talents is how to accentuate their hair and empress nice fashion styles. Actually, they attract the highest attention simply by how they look. Right from hair color to the eye color they always have something to offer to the viewers.
Some of the celebrities with brown eyes are Selena Gomez, Kim Kardashian, Emma Watson, Nick Minaj, Demi Lovato, Chris Brown, Taylor Lautner, Lil Wayne, Nina Dobrev, Misa Campo, Lisa Ann, Paris Hilton, Jenifer Love Hewitt, Kendel Jenner, Nicole Scherzinger, and Jessica Alba.
How to Choose the Best Hair color for your Skin Tone
Begin by identifying your skin tone, this is by observing the color of your veins under your arms or at your wrist. Green shows that you have warm skin undertone while blue imply cool undertones respectively. Neutral undertone is also possible when the color of the veins range from blue to green or in between.
People with pink skin are advised to avoid red or blonde shades. You need something to neutralize this skin pigmentation. Ash tones may be preferable for this case for toning down the pink hues.
For pale skin, you could be lucky, since almost every hair color seems to work for you. But if you want to look more stunning you have to go for something really nice, try to avoid black or dark hair color. Dark skin tones, on the other hand, have to be a bit specific if you prefer them. Striking hair color adds radiance to your complexion hence see to be the best option also.
Suitable Clothes
Your hair color has to complement your clothing. If you want to wear a cloth with bright or warm color like red, orange, green or yellow then go for warm colors like golden blonde, strawberry blonde or auburn for your hair.
Bluish, black, pine green or fuchsia clothes color complements cool hair tone. That means that you should go for ash blonde, burgundy, platinum or ash brown for hair in order to make the perfect complement. There are those who will prefer purple or charcoal grey clothes. Awesome, you need neutral tones for hair. Don't play away from the beige blonde, mahogany, sandy blonde and sometimes chocolate brown can be fabulous for this.
Last but not least is your eyes color. Just take a mirror and you make an observation of your eyes. Consider your iris and identify the dominant color. To be general warmer tones hair color for instance red or gold suits hazel eyes in the category of green or brown. The colors complement due to the presence of the yellow base in brown.
Cool tone hair colors are perfect with blue or grey eye colors. The bluish base is what creates the compliment. Now let us crack down on brown eyes specifically to see what they require when it comes to the best hairstyle and color.
Best Hair Color for Brown Eyes Fair Skin Women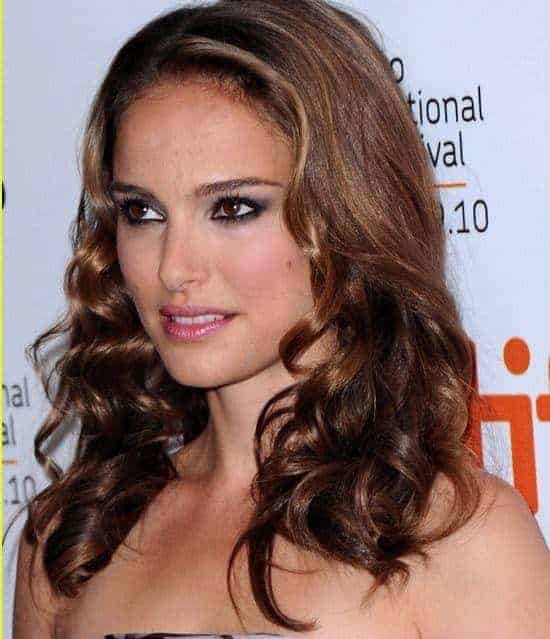 Get to know that your natural hair is always not far from your eyes color. The beauty of creation ensures has taken care of that and even if you don't do anything to change your hair appearance, people will still appreciate your eyes color. However, you may want to look fashionable and relatively changed by altering the style of your hair.
Ensure that you play it safe and not far from your natural hair color. Select a shade that is within the three shades of your natural hair. Even if your hair was originally dark and you have a feeling of going for lighter, this principle must remain.
Highlighting can also be a good option. Blonde highlights go well with people who have brown eyes with brown hair in light or darker shade. Burgundy highlights, on the other hand, suits those with dark brown natural hair. My hair is light brown and one day I did auburn. This was fantastic and every one admired. Mahogany is the best hair color for brown eyes, especially when highlighting.
Skin Tone
As said earlier, your skin tone is another determinant factor besides eyes color. Remember that if you have a warm skin tone, your undertone is definitely yellow or golden. From the vein colors, you can see green dominating. The best hair color for brown eyes with this type of skin tone is red, rust, gold, ginger and also dark brown.
Women with brown eyes and cool undertones normally have veins tinged with blue. The best hair colors for them is platinum, jet black, brown or coffee. There are some colors that suit both cool and warm skin tone and a good example is the mahogany.
Definitely, you will also want to know some of the colors not to include in your options. Yes, there are some colors brown eyes people should avoid. For warm skin tone, you should not consider, bluish, violet, ash base and beige. They make you look washed and hence avoid them completely.
Cool skin tone, on the other hand, should not go for warmer hair colors like gold, yellow and red. Wearing these color will not only make you sallow but also drawn. Therefore your hair colorist has to consider such factors before suggesting for your best hair color for brown eyes you have ever admired to have.
Best Red Hair Color for Brown Eyes Dark Skin Women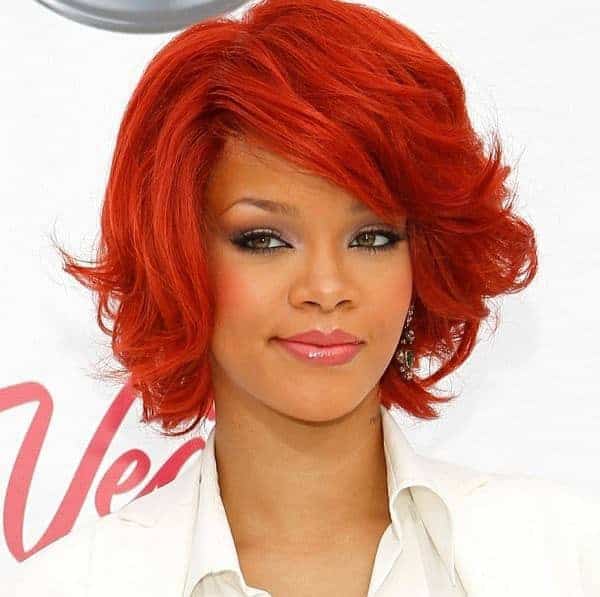 You could be daring to change to red hair color but you are not sure which shade will complement your brown eyes. As I said earlier, red is a warm color and goes well with warm skin tone people. There also other factors you need to look prior to the selection of the best red hair color for brown eyes.
Purple-red hair color or darker cold red looks nice for ladies with pink skin. The olive skin, on the other hand, can draw attention if you go for dark red or red-brown. Similarly to golden skin who appear fantastic in the same color as for olive or dark natural auburn respectively.
Bright red looks bet for dark or medium dark skin complexion. But before settling on your bright fire engine, I hope you remember rule on the skin tones. For those who are pale skin, always bright red or something like ginger is preferable. Your hair must be well maintained to ensure that the red shade is not fading, or else you will be disappointed when it looks devastating.
Dark Hair Color Ideas for Brown Eyes Women and Men
Dark hair is ever gorgeous for your brown eyes. Black is also eye-catching and can greatly enhance and pop the brown hazel eyes. For this case, it will be such a good idea if you go for shiny dark locks.
If you are a brunette, there are some dark hair color shades that you must give a try. In the end, you will not mind revolving around these hair colors as you search for more dark hair color ideas for brown eyes. They include Black cherry, soft dark auburn, black violet, darkest brown, blue-black, and dark ash. They all look flattering with hazel eyes especially brown.
Tips for Longer Lasting Hair Color
Minimize the number of times you wash. This ensures that essential oils are maintained to keep your hair healthy, smooth and soft.
Shampoo your hair before application of color is done. This ensures that the dye or color penetrates effectively to the cuticle and stay longer since the follicle is open and free from dirt.
Embrace more on highlights and lowlights. This creates a more impressive appearance since more depth of color is attained as compared to highlights only.
Avoid drying your hair with some styling tools like blow dryers, curling irons, and flat irons. They injure cuticles hence minimizing chances of color retention.
Your tresses should always be protected from the sun. UV protection products or hat can be used to avoid damage by the sun hence minimizing on hair color fading.
Your hair should be colored professionally in a salon. Home kits like for best hair color for brown eyes might be misused hence ending up with damages on the lock which eventually makes it difficult to retain the color for long.
Best Hair Color for Brown Eyes and Warm Skin Tone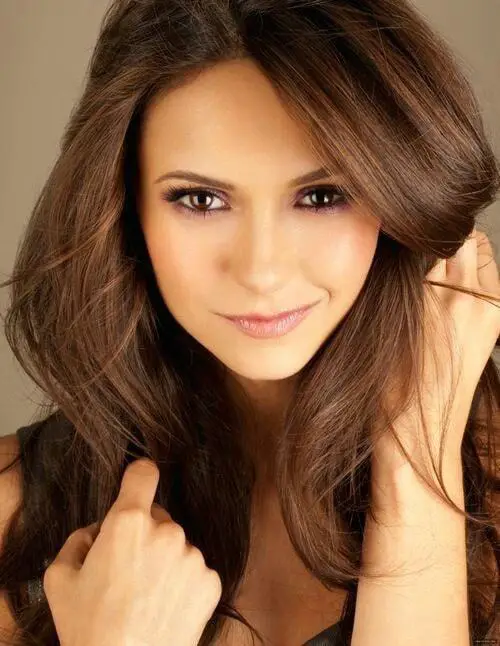 To emphasize more, warm skin tones are indicated by the green veins below the arm or at the wrist. This type of people also has yellow undertone on the skin. To attain the standard beauty satisfaction your hair color should complement your skin ton. To enhance the yellow or golden undertone, warm hair colors are recommendable.
At Home Best Hair Color for Brown Eyes Products
You may cough more if you want to be pampered at the salon for hair color treatment. Deeping into your pocket for a simple hair coloring process can be disgusting especially during hard economic times.
There are at-home hair coloring products which can lead you to the same satisfaction if correctly done. The kits and product are a relief especially when it comes to convenience and financially. Here are a few products you can try:
Best At-Home Hair Color Products
Recent Content