What is the best hair color for dark skin tones? Get insights on the best hair color ideas for dark skin, blacks, and African Americans. Read to explore red, burgundy, blonde, and brunette hair color ideas for black complexion women.
* As an Amazon Associate I earn from qualifying purchases.
Hair Color Ideas for Dark Skin Women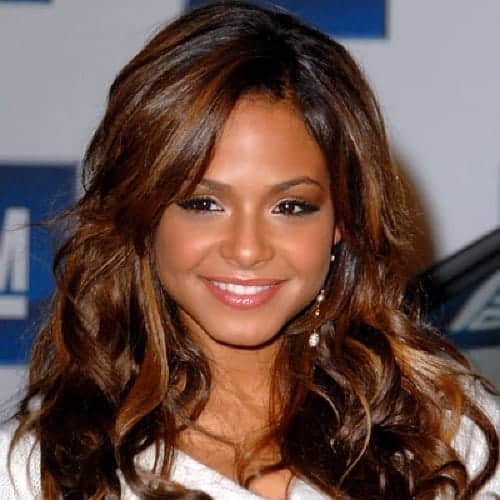 Just like when choosing the best lipstick for dark skin, you need good ideas to make you realize the best color for your hair that contrast or complement your skin tone for you to look outstanding. This is the only way you will make features like eyes and skin undertones pop. Warmer colors may be preferable for this complexion since they reflect to bring out skin undertones.
Women with dark shades of natural hair can maintain it with the right hair treatment products to make it glow and preferably warmer colors for hair are suitable for this complexion.
Haircare products should also be carefully selected. Detergents and sulfate made products can cause havoc on your hair and it is a good idea to avoid them. Always aim at reputable brands of hair care products for your hair treatment without any worry. An example of the best product for this case is the L'Oreal Ever Creme Deep Nourishing Masque, which is said to be effective.
It is always a good idea to determine your skin tone, this makes it easier to settle on a classic hair color without worries about appearing sallow or washed out. This will also enable you to accentuate your silhouette well with the right clothing color and jewelry. For instance, if you realize your veins have a bluish to purple tinge then silvery or gold is suitable for the jewelry.
Eyes hues are also what ought to be considered while going for the best hair color for dark skin tones. Your eyes need pop and this can only be possible if you have selected a nicely complementing color for your hair. Always select a color shade that is not far from within the three shades of your natural hair. This will help you out of a scenario of looking artificial.
Dark Skin Celebrities with the Best Hair Color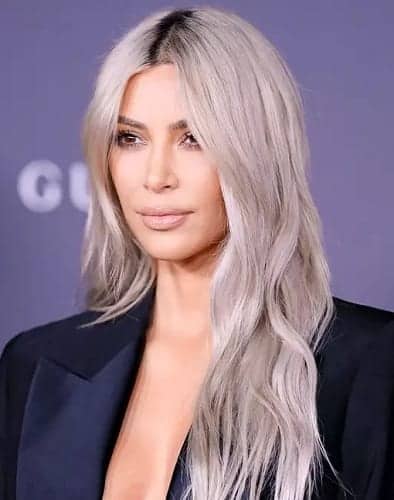 The majority of such celebs include African Americans and others from Africa, Asia, and Eastern Europe. The Hollywood stars have garnered a lot of income from their appearance in fashion and beauty. They have beautified the pages and covers of most publications and they are greatly honored not only for their flattering appearance but also for their artistic talent in the music industry.
They are none other than the following: Beyoncé, Kim Kardashian, Jessica Alba, Gabrielle Union, Kelly Rowland, Nichole Galicia, Angela Bassett, Serena Williams, Jennifer Hudson among many more. Looking at their hairstyles will give you perfect hair color ideas for dark skin women.
Hair Color for Dark Skin Women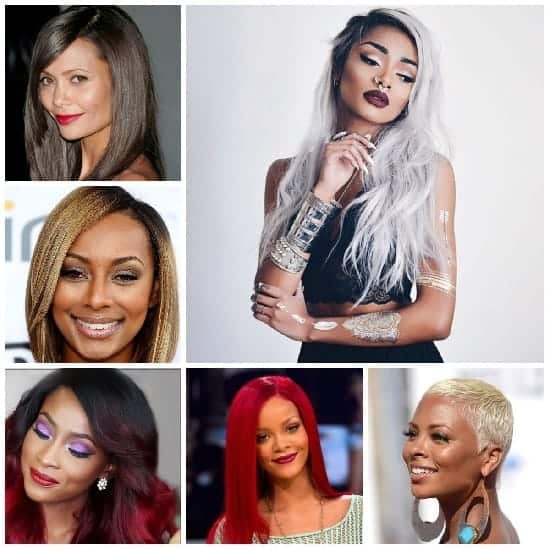 It is with no doubt that the majority of the dark skin women have dark hair shades naturally. Black and dark brown is imminent. The porous nature of dark hair is higher compared to the lighter type.
However, this does not mean that you are barred from coloring your hair. Yes, you can, but from my vast hair color experience, you have to carry out the process under a high level of professionalism. This type of hair can easily damage when done unprofessionally. The relaxing and healing techniques should be carried out in moderation to avoid serious breakage and hair loss.
Here are some of the best hair color for dark skin you may not go wrong with:
Blonde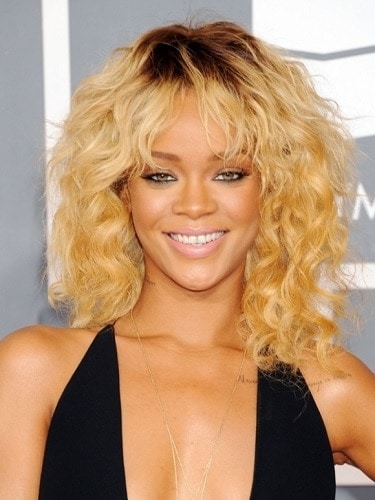 Dark skin women look fabulous in blonde hair color. To make your face glow more dark brown hues is what you need. More so dirty blonde when done with brown hair, the mixture is shaky ground. The whole concept here is to make your skin tone get radiance, and for this case, dark blonde cannot be doubted for making this happen. Other best options for warm blondes are caramel and honey.
Ensure the stylist is doing it correctly since it is not easy to lift your natural hair color for the blonde to take charge. The chemical treatment should be professionally carried out. Blonde is a good hair color for dark skin since makes your eyes pop by reflecting on the pupil hues.
Professional shampoo and conditioner for coloured hair
Colour shampoo nourishes; smooths and softens coloured hair
Colour conditioner moisturises; smooths and conditions coloured hair
Both hair products are colour safe and enhance colour vibrancy
Bed Head by TIGI Colour Goddess Shampoo and Conditioner Set contains a 25.36 fl oz shampoo and 25.36 fl oz conditioner
* As an Amazon Associate I earn from qualifying purchases.
Red
Your dark skin tone will look fantastic if you go for red shades like bright cherry red or auburn red shades. Your natural hair may require some lightening before coloring red. This is to ensure that the red hue appears pure and natural.
Always maintain your full head red properly to avoid fading that will make you appear awkward. There is also no problem if you highlight your locks to avoid all the hustles. Burgundy is funky and will also give you a sparkling look. Sometimes if you want the undertone to come up, brighter red hair color can be used to spice up your locks or dye your tips and streaks.
Nourishing Detox Treatment - Our hair shampoo and conditioner acv hair rinse open clogged hair follicles and breaks down itchy build-up. Hydrating Shampoo and Conditioner with a nourishing oil blend is key to restore elasticity and healthy shine to your hair
Fight Flakes and Defeat Dandruff - A shampoo and conditioner that fights back flakes giving a dandruff treatment that balances your scalp's pH levels for healthier hair. Revive and refresh your hair with our dry scalp shampoo and conditioner for weak and damaged hair
Strong Hair: This antioxidant boost will keep your hair soft, silky & hydrated, while Avocado, Argan Oil & Vitamin E help strengthen hair and keep it smooth. Daily care for transforming dull strands into healthier & thicker, luscious hair
Plant-powered ingredients: Pure acv from genuine Himalayan apples & Nettle Leaf & Saw Palmetto- natural DHT blockers, ACV Shampoo helps prevent hair loss and nourish scalp for women & man
WOW Skin Science Promise - At WOW Skin Science we stand by our products and offer a full refund warranty if you experience any issues with your product. The sweet apple-smelling shampoo and coconut conditioner helps your scalp breathe free leaving your hair naturally smooth and shiny
* As an Amazon Associate I earn from qualifying purchases.
Brunette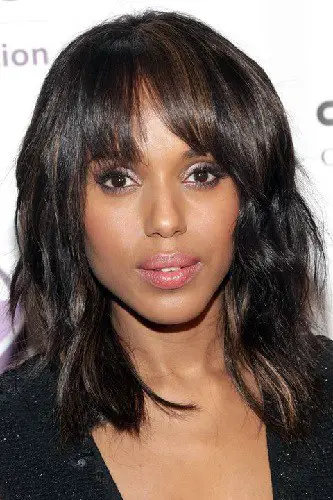 This yet another best hair color for dark skin especially if your natural hair is black. For natural brunettes, making it darker or lighter can still give the edge look. You can also spice up your brunette locks to make your dark skin shine and glow with shades of brown. Some of the most working include; golden browns, dark or light browns, auburn browns, or ash brown.
Dark and Black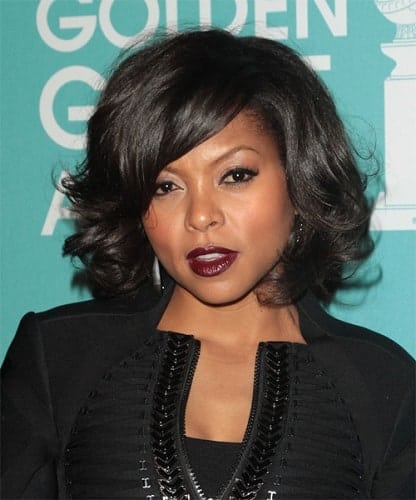 Jet black can make your black or dark brown hair glow and shine and hence the perfect hair color for your complexion. The thickness appearance is what will draw attention besides your dark skin tone sparkling. Natural black hair is said to have more components of red pigment which can surface upon poor treatment. Therefore, maintain it to the highest standards to avoid it looking reddish especially when exposed to the sunlight for some time.
Black also makes other features to be defined. For instance, your eyes color and skin tone. Your eyes can pop in black hair nicely since black is a complement of most eye colors. Your hazel eyes especially green-brown or golden can be outstanding when you wear these hair hues. And this is one of the reasons why black is one of the best hair colors for hazel eyes.
Burgundy Hair Color On Dark Skin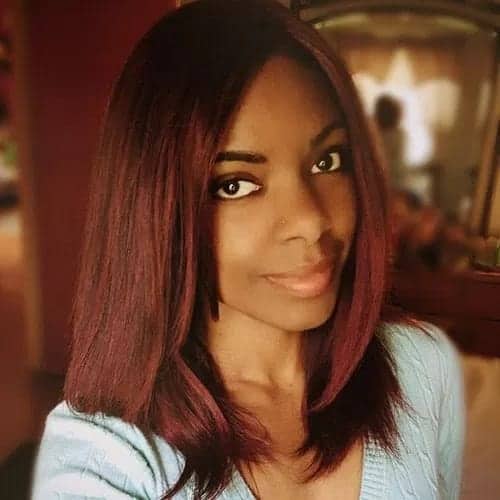 You can go burgundy without strains to make your dark skin complexion the most flattering. If you take some violet, little red and brown and stylistically mixed, you will have satisfied your burgundy hair beauty standards. This hair color appears slightly light as compare to dark skin tone hence ideal for creating the warmth and bright hue on your skin.
When you have brown natural hair, think of going burgundy at no hustle. The two-color shades are like the sides of the coins and changing from one to the other is not a big deal. Bold burgundy hue adds some radiance to your dark skin and it should be your favorite as far as your undertones are concerned.
Light Hair Colors for Dark Skin
Few light colors for hair will flatter your dark skin complexion. While going for such colors, you ought to consider other factors like your eyes, skin undertones, and your outfit colors.
It is factual that light hair colors for dark skin are also good for adding radiance to your dark skin tones hence enabling your undertone to come out and sparkle. Golden and light blonde are suitable though they need high professionalism to make it right. Your natural hair is not an easy go for changes especially when you are dark skin a reason you should always involve an expert.
Hair Colors for Dark Skin Tones
You need to be tactful in choosing the best hair color for dark skin tones. Take time and make enough consultation and by the end of the hair chemical treatment process, you will have achieved your objective. Among the best hair colors for dark skin tone you will never go wrong include the following:
Blonde once done under professional chemical treatment, leaves you looking and feeling gorgeous. Red is also known to create a stylistic statement when it comes to dark skin tones. Brunette adds the shines you have always dreamed of. Cinnamon bun works marvelous and lastly, burgundy bound accentuates the natural brown hair women perfectly.
Best Hair Color for Dark Skin 390
What should you consider while choosing the best color for your hair? Here, in a nutshell, are few tips you will have to remember while going to change your hair appearance.
How to Choose the Best Hair Color for Dark Skin ?- Tips
Staying within two shades of your mother's hair is the best option.
The professional process of coloring should be used especially when you are changing to a new color outside the three shades of your natural hair color.
Semi-permanent dyes only make hair darker are does not lighten
Your skin should be protected by petroleum jelly to avoid irritations and staining.
In most cases, the applied color appears more intensive than the image on the color box.
A stylist should do your hair coloring to be sure of good results.
Maintenances should be on par to avoid the hair color from fading.