What is the best hair color for green eyes? Get more insight on the right hair color for green hazel eyes and green-blue eyes. The post explores how to complement your eye color based on your skin tone and complexion.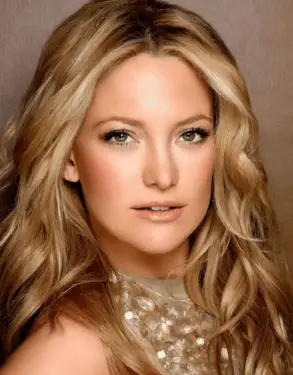 What Is the Best Hair Color for Green Eyes?
Do you have green hazel eyes? You are among the few lucky people who do not have much problem in finding out the best hair color for their eyes. Green has many complements and therefore becomes easy to color your hair in a way that can make the green eyes pop clearly.
There are only a few factors you ought to consider while going for the right hair color if your eyes are green. Your undertones and skin complexion is only what you have to look at. Green goes well with either warm or cool tones of hair color. To make your undertone come up you hence require to be specific on a given color.
The clothing color you are wearing is also critical in this selection. I don't expect to see you in striking clothes color while your hair is in a cool tone. This is offside and you will not be flattering. The color on your head should be complementing the color of your clothing and jewelry as well.
How about your skin complexion. Some people are olive or gold, while others are pale or pink. Wrong hair color choice can make you look washed out or appear sallow. There is a golden rule for those who are want to look changed from their original hair color to something fashionable.
Always go for the hair color that is within the three shades of your original hair color. Remember that your natural hair color is the best and does not disappoint your eyes. The best hair color for green eyes should satisfy this requirement and you will be amazed at how fantastic your eyes come up naturally.
Factors to Consider When Choosing Right Hair Color
In a nutshell, the following, in summary, are the factors to be put in place while selecting the ideal hair color for your flattering appearance.
Your skin tone
Your eyes color
your current hair color
The color of your clothing
Skin complexion.
Best Hair Color for Green Eyes
Having identified the dominant color in your iris, you should look at the color of the veins on your wrist to determine your skin undertone. Green veins tell that you have a warm skin tone and your undertone is either yellow or gold. Blue veins imply cool skin tones. This should now give you a green light to color your hair appropriately.
Warm Skin Tones with Green Eyes
Red hair color
Red is a contrasting color to green as arranged on the color wheel. Complement colors are the best option, hence the various shades of red hair color can be preferred. Fire engine red highlights suitably make the green eyes to clear. Other red hair color shades for warm skin tones are golden, caramel or vibrant red shades respectively. Avoid auburn red hue.
Blonde hair color
Blonde looks attractive with green eyes making them sparkle beyond expectation. For your warm skin tones, your stylist should try none other than sunny blonde. Medium to dark blonde also defines your undertone making you very attractive. Blonde hues to avoid include brassy and light blonde shades.
Brown hair color
Medium brown hues like the chestnut are all you need for your green eyes. Light to dark brown being the best hair color for green eyes not only make you flattering but also accent your eyes to make them pop. Caramel or chestnut is awesome as well.
Cool Skin Tones with Green Eyes
Blond is an idea but in specific hues like light ash or platinum. Warm colors are not fine for a cool skin tone. Strawberry blonde is similarly fantastic and you can go for it without any doubt. Red shades such as purple hint are cool for this skin tone. Copper and auburn should not be near your priority.
Best Hair Color for Green Eyes and Different skins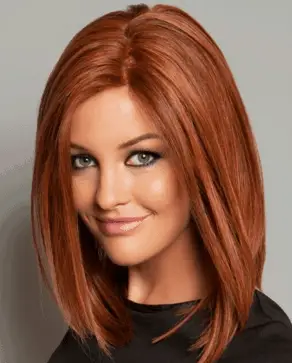 Olive Skin with Green Eyes
Olive skin has warmer skin undertones. The perfect hair color under this circumstance is caramel and bronze. The shades must be darker than your skin to create the most fantastic appearance. Lighter blonde shades do not suit your olive skin and should be avoided.
Wearing them will make your look washed out. Other recommendable hues include plum and burgundy highlights. Hair colors such as brown, dark brown and black are alright for green hazel eyes. But in case your skin is tanned, go for deep chocolate brown hues. Beige is not much far away from accenting your look.
Fair Skin with Green Eyes
This is the most advantaged skin complexion. The lighter shades may look bad on other skins but this typically works out. Red, brown, black and blonde all have the shades to flatter you in green eyes. If you have to make your eyes pop, try blonde highlights. You can avoid colors like gold shades, copper or auburn.
Brunette
Darker hair color can attract double attention if done on green eyes especially for the cool skin tone gals. For warmer skin tone ladies, a warm golden brunette is all you need to catch all the eyes around you. Knowing how to become a brunette with your green eyes can make you the most flattering woman in the world.
Black is not only fashionable but also the best natural hair color for green eyes. This color is defined as cool skin tones. The complement easily makes the green eyes to pop and attract attention. If your skin tone is warm, you can still enjoy going for intense dark colors nearing black. The warm tone can be accentuated with black mixed with some hues of red or brown hair color.
Best Hair Color for Green Blue Eyes
You don't just wake up in the morning and pick on any hair color without considering the consequences. You not only have to look natural but also flattering. Take time to master how the color will interact with your skin tone and perhaps the type and color of clothes you are wearing.
Green-blue eyes can be made attractive by the wide variety of hair colors. The prime rule about your skin tone and complexion must hold in any case of hair color selection. To make your blue-green eyes stand out try light blonde or some medium brown.
Also, remember that your natural hair color complements your eyes in most cases. Your opinion to change should appreciate the mother's hair. Choose the color that is within the three shades of your natural hair color and you will stand out naturally.
Hair Color for Blue Eyes with Warm Skin Tone
Honey, beige or gold are the color hues that sparkle the blue eyes. You can also look nice in base shades like golden blonde, chestnut, golden brown or auburn. To look more flattering, try adding some streaks of cinnamon as highlights.
For those people who have fair skin complexion, copper brown or honey hues seem fantastic. This can be emphasized with red highlights to make the blue eyes stand out and attract double attention.
Hair Color for Green Hazel Eyes
When you want to know if your eyes are hazel, take a mirror and carefully observe the color defining your iris. If one of the following hues dominate, then you have hazel eyes. Green, golden brown, green-yellow, amber, blue or a mixture of two of any mentioned color hues.
The best hair color for green eyes is similarly suitable for green hazel eyes. The vibrant shades of red hair color form the best complements of green. Reddish-brown or auburn can be the best alternative if you are not comfortable with bright red.
Ash brown and platinum blonde are not suitable hair colors for green hazel eyes and they should be avoided as much as possible if you have green hazel eyes.
How to Make Your Eye Color Pop?
You are now aware that your hair color determines how your eyes pop and attract attention. There is also another way of achieving this and is none other than selecting the right eyeshadow for your eyes. The general principle in making your eyes pop is avoiding to use a matching eyeshadow with your eye color.
Reading a color wheel not only help you in the identification of contrasting color for your hair color, but also for your eyeshadow. The best colors should complement as placed on the color wheel. This means that color directly opposite to the other. For instance, blue eyes complement colors like gold and copper hues.
Generally, everyone is said to have a specific eye color. The most popular are blue, green or brown. Besides this, there are some people who have other hues of colors in their iris. This makes it tricky when it comes to selecting the right complementing color that makes the eyes pop.
The general eye color is however used in selecting the best eyeshadow. Hair color is also selected with keener consideration of the skin tone and eye color. To know which eyeshadow and hair color makes your eyes stand out, let us look at the following tips.
Dark or Brown Eyes
The majority of ladies in this category have darker skin complexion. Their skin tone makes them have a variety of eyeshadow colors to choose from. Go for neutral colors like brown and bronze eyeshadow to make your eyes pop.
Complementing brown eyes with blue is fantastic and the outlook is clear and distinguishable. You have a variety of eyeshadow colors like copper, bronze, deep blue, green, beige, champagne and soft pink among others.
Blue Eyes
Eye shadows that have brown or copper hues form the best complement to make your eyes stand out. Other colors suitable for blue eyes include gold, purple, copper, darker hues of blue, yellow and violet respectfully.
Green Eyes or Green Hazel eyes.
Besides going for the best hair color for green eyes you should know the best eyeshadow to make your eyes pop. Golden browns, bronze, and deep hues of purple are ideal for green hazel eyes. Hair color and skin complexion help in selecting a suitable eye shadow color for this eye color.
They are very tricky due to the presence of orange or brown hues contained within. This is why eye color alone is not a criterion in this selection of eyeshadow. Other colors that work best include brown, forest green, plum, purple, deep khaki, apricot among others.