What is the best hair color for light skin tone? Get more insights on the best hair color for light skin complexion women. The post also explores perfect hues for blue eyes, brown and hazel eyes.
* As an Amazon Associate I earn from qualifying purchases.
Best Hair Color for Light Skin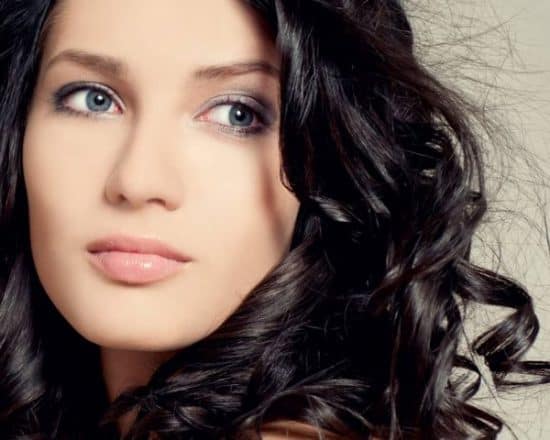 Colors are what makes nature awesome. Without colors, you can imagine how the world can be boring. It is not just about the existence of colors, but how they are arranged to make something look so special and appealing. Similarly, you have no better option for spicing up your life other than knowing the right hues to accentuate your body with.
Hair is the most eye-catching beauty of a woman where you need to concentrate. Poor hair appearance and color can make you look awkward and old.
Your youthful toned skin can be sparkle up by selecting the right hair color which complements your skin tone. Hair color for light skin is tricky to select. Therefore you will need to be extra careful to avoid a scenario of looking sallow or pale. Remember every beauty choice has a consequence that is either good or bad.
Knowing your color type or skin undertone is very vital in making beauty decisions right from selecting your best lipstick shade to the hairstyle. First and foremost determine your undertone regardless of your skin complexion. In presence of light observe the colors defining your veins located at your wrist or underarm. If they are green then your skin tone is warm and if they look bluish you are a cool tone gal or guy absolutely.
Did you know that your eyes are necessary for determining the kind of hair to wear? Yes, your eyes also need to pop in your statement hair color. Contrasting hair color to your eyes hue is what you need if you want people to notice you have hazel eyes or whatsoever color. It is also good to be aware that your eyes are a hot attraction point and people can admire and value you from how you appear in your eyes.
People have varying hues in their eyes,  let us explore the best hair color for light skin basing on subcategories that narrow down on eye colors. We shall then proceed to look at the ideal best hair color for black skin women and light skin tones respectively.
Best Hair Color for Light Skin and Blue Eyes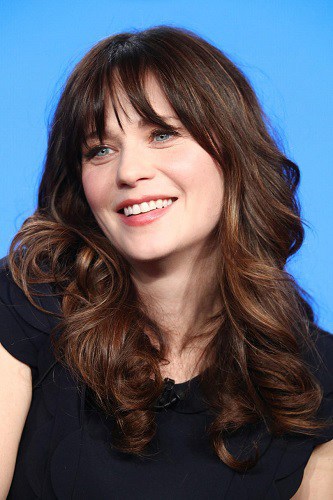 Light skin and blue eyes individuals fall into the summer type category of color people. In most cases, the skin complexion is defined with a bluish to violet undertone. The blue eyes can also be having some green hues or some glints of grey. The majority of women I have seen under this category regarded as summer have blonde or brunette as their mother or natural hair colors.
If you belong to this category select a hair color that has some level of radiance to pull the flattering effect of your complexion. Silvery or platinum blonde streaks are the most fabulous since they are not outside the three shades of your natural hair. These dazzling highlights not only make your hair skin tone sparkle but also your face glow and shine.
There are those light skin and blue eyes who look nice in tinted hair color. For this case, the for light skin and blue eyes will be ash blonde or ash brown. Mauve has a bluish hue and can be preferable for someone in this category who want to do red. There are tinge colors you should avoid completely and they include, red-mahogany, copper, and golden blonde.
Hair Color for Hazel Eyes and Light Skin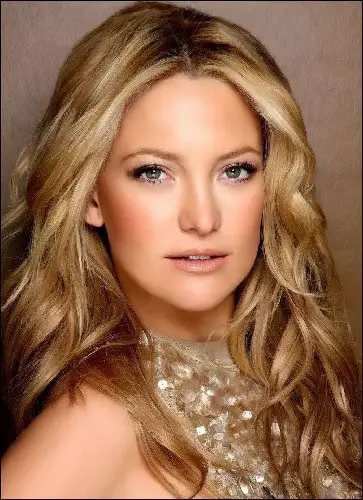 This talks about individuals whose eyes vary in different color hues. They could be portraying shades of turquoise, green, and even golden. If your hair is naturally dark brown or red shades, then it becomes straight to the point in making your yellow or golden skin tone shine to make your eyes pop.
Warm red or copper is what can make you stand out in that hairstyle. Warm brown, golden brown, coffee, chestnut are all the best for your complexion as well. Daring to go blonde? Try golden blonde and completely avoid ash blonde. There is a day I did copper-red steaks and everyone was like, wow…This made me natural and awesome. I don't personally go for blonde streaks since they appear too artificial.
Hair Colors for Light Skin and Brown Eyes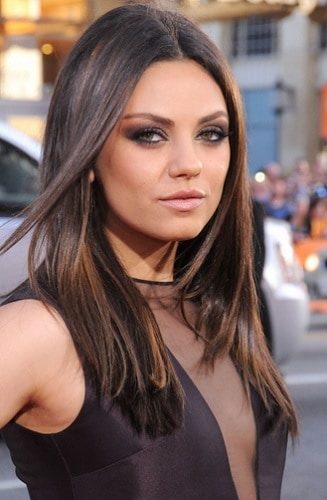 Individuals with black or dark medium brown natural hair color, where are you?. Those with grey and deep green eyes are eligible for the hair colors discussed under this subtitle. This aspect describes the majority of people from Asia, Africa, and the Eastern part of Europe respectively.
Black to bluish natural hair is a less stressful type of hair. Some people find it convenient by simply conditioning and rinsing to end up with something natural and radiant. But human beings always embrace change and testing new experiences. You are therefore not limited to coloring your hair.
For dark natural hair, you will be fabulous if you go for aubergine and mahogany. Ash tones can also speak louder here. But bluish-black gloss is suitable for making your natural hair stand out. As usual, there are hues you ought to avoid since they have the potential of not only making you look old but also awkward. They include golden-yellow hues. Streaks are also not good either. They can disappoint you by reddening during the highlighting.
People with black hair have always complained to me about how this hair color turns red. According to the study, it was found the black hair has more red pigmentation. "Sun will lift the dark pigments in the hair and turn it red—just like a hair dye will," [Kelly Van Gogh, hair colorist and founder of Kelly Van Gogh Hair Color]
"In order to match your skin tone, I would absolutely not go more than two levels lighter," she said. "When you remove color out of jet black hair, you get a red-violet undertone. The more you lift, the stronger the red. And then orange will come out, which is not always complimentary to different skin tones." [Kelly Van Gogh].
Paraben Free Conditioner: Low pH Conditioner moisturizes hair extending your color. Hair is left soft and detangled with extra shine and depth of color. Formulated specifically for color-treated hair.
Benefits: Color-treated hair often loses its color and luster over time. Inspired by nature's orchid, Color Last helps maintain the color, depth, tone and shine for vivid color-treated hair.
Additional Benefits: This product preserves salon-vibrant color for up to 9 weeks. Low pH conditioner moisturizes hair, extending the life of your color. Hair is left soft and detangled with extra shine
Suggested Use: Apply to wet hair and leave in 1-3 minutes. Rinse thoroughly. We recommend that you pair Color Last Conditioner with Color Last Shampoo to help maintain your color-treated hair.
Color Last Collection: Color Last system of Shampoo and Conditioner, nourishes and protects to help maintain the shine of color-treated hair. Color last Shampoo with low pH prolongs color vibrancy.
* As an Amazon Associate I earn from qualifying purchases.
Hair Colors for Women With Light Skin Tones
"Dark neutral tones that border on the dark brown side are best. Don't go too dark though because it will wash you out and highlight any red pigments in your skin."[Nikki Ferrara of Sally Hershberger Downtown in New York]. Nice hair colors for light skin ought to complement your undertones or else you are likely to look pale.
For medium skin tones," Choose a shade that is dark brown, almost black, to complement the color in your skin.  Just avoid a reddish-black hue because it will bring out too much yellow in the skin." [Nikki Ferrara].
As said earlier, you will attain the best only by considering your skin tone and your original natural hair. There are some colors, for instance, you cannot pull off when you are light skin with a warm undertone for instance red. If you want to go blonde, it will work nicely especially if your original natural hair is blonde.
In a nutshell, the following are the colors that best suit light skin women.
Dirty Blonde – This makes your face radiant as well as reducing the pale of the light skin.
Medium Red – This will make you look natural especially if your mother's hair is red.
Caramel hues – Caramel highlights are ideal for those with dark natural hair.
Light Brown Shades – The light brown highlights or coloring of dark hair makes it glow naturally.
Strawberry-Blonde – This is the best compliment for pink tones of the light skin women.
Best Brown Hair Color for Light Skin Tones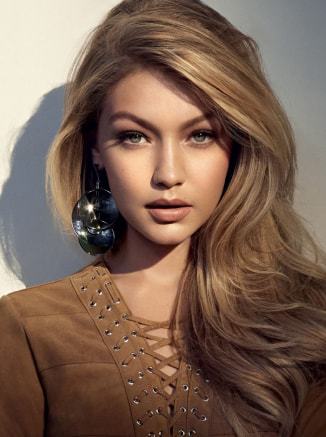 You must play within the two shades of your natural hair color. This not only prevents you from looking artificial but also make you look gorgeous. Go for warm red hues or strawberry tones for highlights. Light skin tone is not advised to go for dark hair.
This can only work if your natural or mother hair is dark or black but completely avoid such an option. If your skin tone is medium your yellow undertones can be well accentuated with medium brown hues. Avoid warm or too cool colors like black and blonde.
Professional shampoo and conditioner for coloured hair
Colour shampoo nourishes; smooths and softens coloured hair
Colour conditioner moisturises; smooths and conditions coloured hair
Both hair products are colour safe and enhance colour vibrancy
Bed Head by TIGI Colour Goddess Shampoo and Conditioner Set contains a 25.36 fl oz shampoo and 25.36 fl oz conditioner
* As an Amazon Associate I earn from qualifying purchases.
Hair Colors Light Skin Women Should Avoid
Here are few hues that can easily make your fair skin appear sallow or washed out. Try to keep off such shades as you think of changing or setting up your hairstyle.
Deep brown shades – these colors have a tendency to increase the lightness hence avoid it.
Black shades – Unless you are born with black hair, avoid the undesirable look if you are light.
Auburn shades – this color looks artificial on light skin women.
Copper – This hair color for light skin women may appear too dull or dark hence unsuitable.
Hair Color for Light Skin Black Women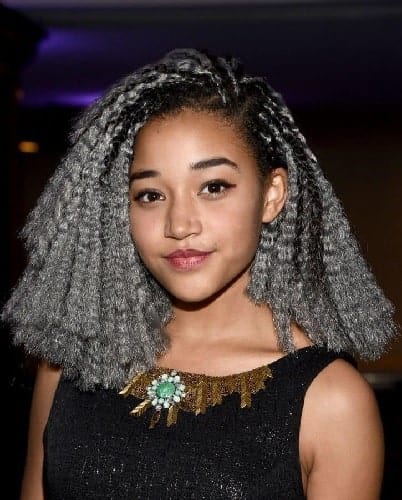 This skin complexion is most common among African Americans and it is one of the flamboyant pigmentations if the right color is used in accenting the hair. Like any other complexions, Light skinned black women have to consider their skin tone as well as their natural hair color prior to choosing the ideal hair color.
People in this category have quite a range of options to go for. Dark hair to brown and blonde are all within your comfort zones. Most of the discussed hair color for fair skin will work perfectly for this type of complexion. All you have to do is check your undertones to avoid color clashing.