What is the best hair color for tan skin? Get more insight on the best hair color ideas for tan skin women and brown eyes. Such nice hues in the discussion include: brown, ombre, and light colors for tan skin complexion
What Hair Color Goes with Tan Skin?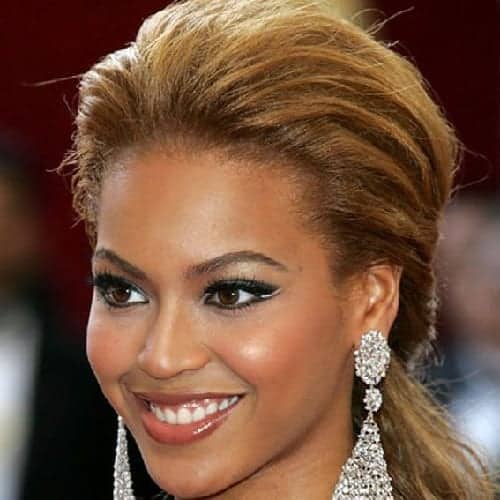 The only things to mind are your skin tone and your childhood hair color if you are tan skin woman. You might have been coloring your hair for so many years and you have forgotten how your hair looked as you were a child, but that should not be a problem, stay tuned in the post to get the right information on how to accentuate your tan skin undertones.
Let the professional stylist give you what you deserve regardless of all that. To make your eyes pop, compliment them with the right hair color. This will not only make you attractive but also confident. Your skin tone also requires something relevant to make those golden yellow or pink hues sparkle. The following are the best hair colors to accentuate your tan skin perfectly.
Best Hair Color for Tan Skin
Blonde Shades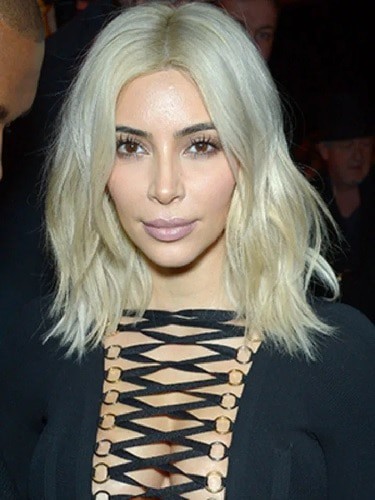 Blonde is among the good hair colors for tan skin. The right shade should not only flatter your complexion but also make your undertones radiant. For warm skin women, warm blonde tones like golden blonde will make your tan skin gorgeous. Warm light blondes are also nice hair colors for women with brown eyes.
These type of blondes complements the golden hues of brown in your iris. Cool skin tone tan women should choose cool blonde shades. The ash blonde or platinum is all you need to look stunning. For highlighting, warm skin tone ladies look flamboyant in cool highlight hues while warm highlights make the cool undertones to appear vibrant.
Brown Shades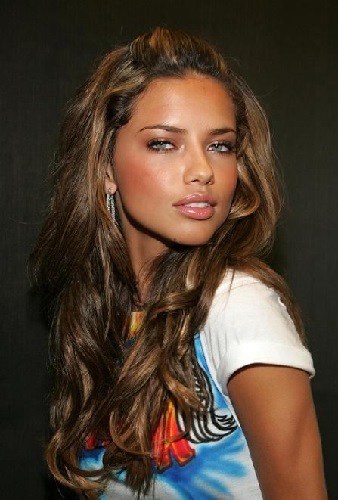 Most tan skin women have brown natural hair besides blonde or simply light hair color. You can make your sultry brown to accent your tan skin complexion by selecting a suitable brown shade. Dark brown is ideal, especially for a warm skin tone. If your natural hair is brown, go for a deeper shade you're to make it right. Warm chocolate brown makes your face glow up and is also nice if your eyes are brown or green.
Medium golden brown is the right match for your tan complexion. The red and golden tones in this shade contrast the yellow golden undertones in your tan skin making it shiny. If your hair is blonde or brown naturally, this option still works best for you. Neutral brown may not be striking to accent your well your undertones.
Brightening up your natural brown hair with golden beige highlights to look warm and vibrant. When this mixture is professionally handled by a qualified stylist, you will definitely look attractive and admirable. Imagine by end of the process, your hair will neither be dark or light but you are somewhere in between. The hue is also favorable if your eyes are green, brown, or golden.
Avoid going for one tone blonde if you want to attain the best look ever. For most people, honey or five-tone blonde looks fantastic.
Pink Shades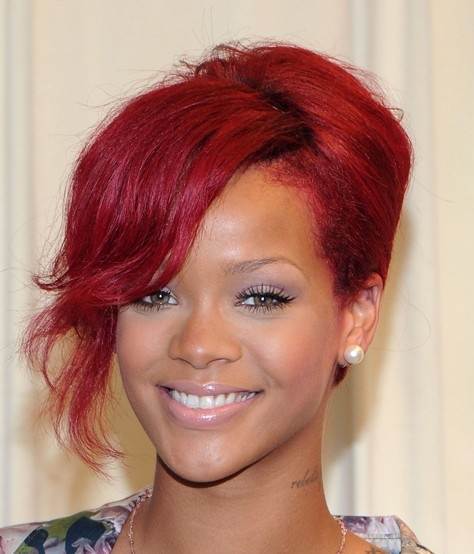 No one ever imagined of flattering with pink on the head. This is the latest and trendy hue for styling your hair. Consider celebrities like Nicki Minaj, Katty Perry, and Dianna Agron who appear fabulous in these super bright pink hues. When done correctly be sure that looking washed out or sallow will not be the case.
Lighter pastel highlights give the look you have that has been under the carpet for a long. Sienna Millar is one of the stars who has a lighter complexion and you could attract double attention to this compliment. Therefore transform your locks with pink subtle highlights.
Going for such highlights is also the right way to show off the ends of your hair. A darker pink hue is the best hair color for tan skin women with light hair. The shade warms up your complexion making your undertones bright. Application to the ends of your hair is enough and you don't need to dye the entire head to look attractive.
The faded color of pink is amazing and can be obtained by going for semi-permanent dye. The hot pink hair faded at the roots made Dianna Agron appear cool. This can be the best option for anyone planning to lighten or bleach the hair to attain the ultra-cool by the bright pink hues for your tan skin complexion.
Hair Color for Tan Skin Women
The selection of the wrong hair color can make A quench down your self-esteem and make you look awkward. Apart from looking washed out or sallow, hair damage is imminent and it can drain your pockets to reinstate your hair to rather a neutral state. This should not happen anymore given you have full knowledge of what to do while choosing your colors for hair. Above all the following tips should help you in making decisions for your tan skin complexion.
The hair color should be the right complement for your skin undertones. This is possible if you realize your skin tones, either cool or warm.
Examine the color of your veins at the wrist, if blue-tinged, then you are a cool girl, and if green then you are warm.
For warm skin tones, chose the warm color shades that make your yellow or golden undertones appear radiant.
For cool skin tones, cool color shades like ash or silvery are suitable for making the pink undertone stand out.
Your eyes need to stand out. This is achieved by knowing your eye's color. Check in the mirror to see the colors dominating your iris.
To make the eyes pop, look for the color that contrasts your eye's color. For example, brown shades which is the best hair color for tan skin and brown eyes.
Your childhood or natural hair color is always the perfect match to accent all your features. Therefore coloring to chance should be within the three shades of this natural hair color.
To make your cool skin tones vibrant, go for warm highlighting, conversely, your warm undertones need to be calmed with cool highlights.
Dying can cause hair damage and immediate treatment should follow such an instance to avoid further breakages that may lead to loss of hair.
Maintenance should be done to avoid fading. There are hair color shades that fade when exposed to the sun and
avoiding them can be the only best option.
Paraben Free Conditioner: Low pH Conditioner moisturizes hair extending your color. Hair is left soft and detangled with extra shine and depth of color. Formulated specifically for color-treated hair.
Benefits: Color-treated hair often loses its color and luster over time. Inspired by nature's orchid, Color Last helps maintain the color, depth, tone and shine for vivid color-treated hair.
Additional Benefits: This product preserves salon-vibrant color for up to 9 weeks. Low pH conditioner moisturizes hair, extending the life of your color. Hair is left soft and detangled with extra shine
Suggested Use: Apply to wet hair and leave in 1-3 minutes. Rinse thoroughly. We recommend that you pair Color Last Conditioner with Color Last Shampoo to help maintain your color-treated hair.
Color Last Collection: Color Last system of Shampoo and Conditioner, nourishes and protects to help maintain the shine of color-treated hair. Color last Shampoo with low pH prolongs color vibrancy.
* As an Amazon Associate I earn from qualifying purchases.
Hair Color for Tan Skin and Brown Eyes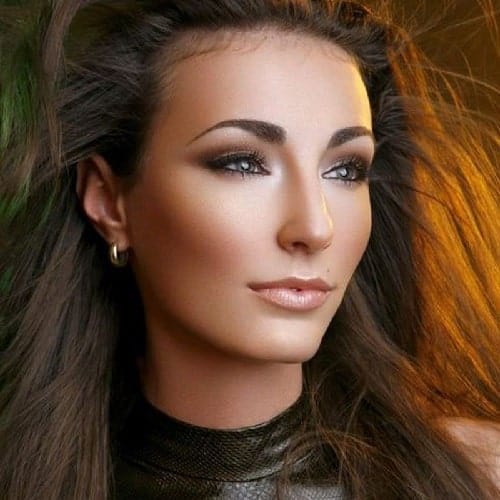 Women with tan skin and brown eyes have an easy time selecting the right hair hue appearance for their complexion. Brown eye color seems to have many compliments and the only task is to go for what matches your skin tone. To save yourself from looking artificial you have to consider your original natural hair.
For your brown eyes, the following are the best hair color for tan skin women.
Dark brown
Medium golden brown
Beige golden highlights
Warm light blonde
Brown Hair Color for Tan Skin
Brown Brunette or dark forms the natural hair colors for most tan skin women. There are some brown shads that can change your appearance and make you flattering. Picking a brunette is perfect when you think of highlights and lowlights. Maintenance is important in ensuring that your brunette is not faded. The best conditioners and shampoos can make your colored hair shine and glow.
Good Hair Colors Ideas for Tan skin Women
If you have yellow undertones avoid going for deep gold. Try bright golden or red with some highlights.
For pink undertones, red and strawberry tones are not suitable for you. You can go for brown or black. Burgundy highlights ads up the radiant.
dark colors don't match pale skins
One tone blonde looks ugly for tan skin
Hair Coloring Tips for Tan skin women
Permanent coloring is not the best idea for your hair. The continuous process of lightening may lead to severe hair damage. Instead, use hydrogen peroxide when changing your hair color. It is said to open hair cuticles making it easier for color formation. Semi-permanent color can only be temporal and has no effect on actual color and can be used for the sustenance of your permanent coloring.
Ombre Hair Color for Tan Skin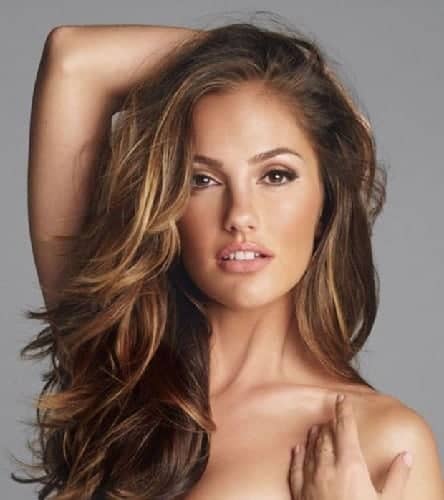 Many ombre hair color options are suitable for various skin complexions. To attain the ultimate attraction some of the hottest you need that soft Caramel ombre for an evening out, dinners, or beach day out. This is a perfect match for your brown natural hair when you are tan skin woman.
Chocolate cherry ombre is fabulous for your natural blonde or brown hair. Ombre not only makes your hair look thicker but also makes it shine and sparkle out far better. Alternatively, pink ribbons that add radiant to your curl is the best option. Besides these, you have more suitable varieties like lavender, coral, and pale yellow, and mint green.
To lighten up your face none other than barely three omber is the best. This will give you the softness that your blonde alone can't provide. The long blonde appears thicker towards the end and at the same time looking radiant to make the golden hues stand out.
What about short-haired women? Short and sassy ombre is all they need to look trendy and cool. To attain the brightness in your face, mix with some strokes of blonde and flattering beauty will be your nickname.
Those girls with dark brown hair can be fantastic with intertwining mahogany ombre. This calm hair color not only creates a defined dimension to your hair but also, makes your undertones radiant. More options for this is the caramel highlight ombre. The hues make your end hair look wonderful.
The deep chocolate brown and omber caramel highlights can make you really flattering. It is even more amazing when you curl your hair whether thick or medium, it is going to look fabulous. Chocolate delight ombre can be an alternative that will leave your face bright and make you always vibrant.
Cherry cola I am another best ombre hair color for tan skin. Maintain your flattering by playing within rich cherry and dark cola. I believe your hair is straight and thick. This will make you fabulous and let the breeze rock. Copper fade is eye-catching and believes me this color combo is coaxing when lightened.
Redken Color Extend Magnetics Shampoo 10.1 ounce
Beauty and Personal Care
Packaging may vary
* As an Amazon Associate I earn from qualifying purchases.
Light Hair Colors for Tan Skin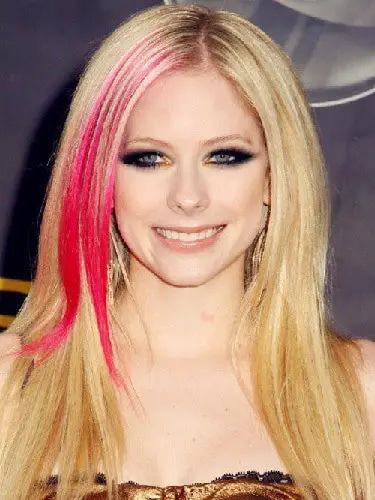 You can lighten up your locks regardless of your tan complexion. This not only brightens your face but also adds some warm shiny tones to your hair. Light warm blonde is what you need to attract that double attention you need. Your stylist can select nice light hair colors for your tan skin considering your skin undertones.
You can also illuminate your tan complexion with other light hues like bright pink. This trendy pink is the best, especially for fair skin girls. Look at Katy Perry and see how smooth she appears in these light hair colors for the tan skin she has.
Lighter hair colors can be demanding when it comes to maintenance. They can easily fade out hence the need for regular updating and caring. Blonde hair for example when not cared for properly, the roots will begin to show. A possible way of dealing with this is to add some highlights.
Chlorine is very reactive with most light hair shades such as blonde. When you go to the swimming pool, don't be shocked to see your hair turning green. This is due to the presence of chlorine in pool water which is responsible for the bleaching.
The right treatment can be effected immediately to avoid further damages. Prior knowledge of coloring is key to ensuring that the right color is done on your hair. It will be such painful for you to trim down your beautiful hair as a result of damages resulted from wrong choices of hair treatment.
3-in-1 Product: Cleanse + Conditioner + Color - Semi-Permanent direct hair dye, enhancing color vibrancy, and toning out unwanted color.
Instant semi-permanent color transformation for vivid fashion, pastel, and natural tones with Keracolor's Color + Clenditioner.
Non-damaging, deposit-only formula replenishes and tones your hair color while extending color between salon trips.
Available in 20+ hues, featuring cruelty, sulfate, paraben, and gluten-free ingredients.
Infused with Keratin, coconut oil, shea butter, rose hip oil, jojoba oil, and almond oil for healthier, silkier hair with every use.
* As an Amazon Associate I earn from qualifying purchases.