Learn how you can pull off honey blonde hair color without going wrong. In this article, explore on best honey blonde hair dye brands of different shades such as light, dark, sandy and
What is the best honey blonde hair dye? The post explores more on honey blonde hair dye, read to get insight on best, light, dark, sand and washable honey blonde hair dye for accentuating your hair.
Honey Blonde Hair Dye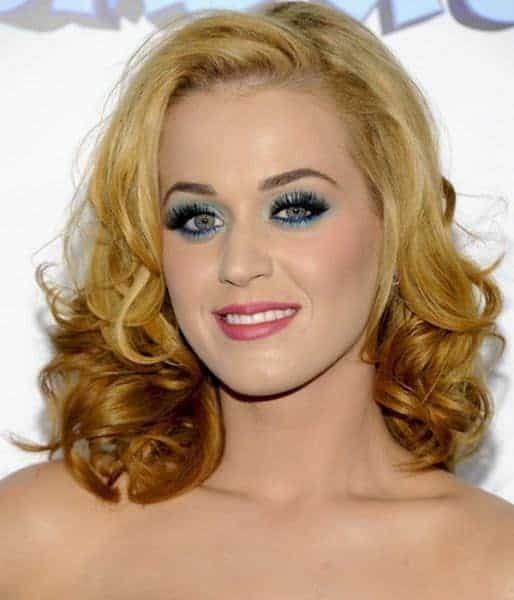 Warm skin tone women can perfectly pull honey blonde hair color to look stunning. This nuance of blonde is becoming popular among many girls. Many people are honey blonde but few have it as natural hair color. To be honey blonde it is either you are born with is deep blonde hair color or you have dyed.
If your hair is naturally blonde, this makes it easier in attaining this desired deep shade of brown. For those whose hair is black, dark or brown, lifting this hair color to honey blonde must undergo a critical process. All the way from lightening to color lifting will require you be skillful and patient.
Color cannot lift color and if your current hair is dyed dark or brown you have to take it through an appropriate process. Color striper product ought to be applied and at a time bleaching may be required. For blonde dyed hair a lighter color cannot reflect on a deep color.
Black or dark hair is said to contain more pigment that will alter the final color outcome at the end of the hair dyeing process. It, however, become a requirement to carry out bleaching process prior to application of the dye. Blonde honey dye may not have the capability to lighten dark hair or black hair and that is why you ought to bleach.
Bleaching is a hair damaging process and care must be taken when conducting it on your own. If you exceed the stated time you will end up with a fried hair and recession. That is why if not sure you have to let it get done from the salon by a professional colorist.
Doing it on your own may end up with undesired tone. That is too light or too deep blonde shades. In most cases, your hair will appear deeper than what you saw on the box. To avoid this, a light shade may end up to give you the intensity that you desire.
While going for honey blonde dye, remember to consult your doctor on the product and conduct allergy test. There are horrific stories associated with hair coloring and dyeing process. You don't have to be ignorant hence end up with a skin or scalp burning in the name of dyeing your hair. This is the only way to be sure of the appropriate hair dye for you.
The strand test will also help in giving you confidence and assurance of the possible outcome. Take few strands of your hair and carry out a test while following instructions prior to full application to your hair. Should you observe any unusual reactions on your skin or scalp, rinse immediately with more water and rush for medical assistance.
Best Honey Blonde Hair Dye – Brands
There are manufacturers who dedicate their resources and efforts in providing you with the best honey blonde hair products. The products are not only made with ingredients that are safe for your health but also are approved by FDA to assurance. Some of the best brands include the following.
Naturtint Permanent Honey Blonde 9N
Naturtint Lt.Golden Chestnut
L'Oréal Preference in Light Golden Blonde
SoftSheen-Carson Dark and Lovely Hair Treatment, Honey Blonde 378
Clairol Nice'n'Easy Hair Colourant 104 Natural Honey Blonde
Revlon ColorSilk for covering grey hairs
A complete kit should come with the following items. The hair dye or color itself, the application gloves, conditioner, instructions and on the box you should be able to see the image and probably some of the ingredients used in the manufacture of the product.
Tips for Choosing the best Blonde Honey Hair Dye
Ensure that blonde honey hair color is the perfect complement for your skin tone.
Honey blonde must be within your natural hair color to make matters easy.
Purchase enough amount for your hair to avoid shortage during application.
Shop around as you make a comparison of the current and the upcoming products.
According to the study, chemicals in the hair dye can cause severe allergic reactions, skin discoloration, hair drying, and hair breakages. Therefore beware of the risks other than only looking at the possibility of good outcomes.
Light Honey Blonde Hair Dye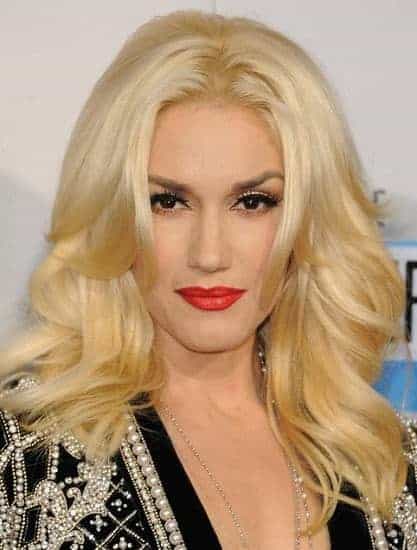 If your hair is lighter, or your hair naturally blonde, you can easily pull a light honey blonde hair dye without any difficulty. You only need to go for an ideal light honey blonde hair dye and follow the application process. As said early hair dyes are chemical elements and they can be hazardous to your health. Also, check out these best red lipstick for blondes.
An allergy test is should always be something, to begin with, to be sure of the dye outcome on your skin and scalp. There are many cases of scalp burning or skin damaging as a result of body allergic reactions to some of the hair care products. For the long-lasting and vibrant appearance of your hair, you have to condition it properly.
Black or dark hair is said to be the most difficult when it comes to coloring. This requires long bleaching process in an attempt to lighten. The best bleaching process for dark hair should be carried out at the salon with professional colorists. This is the only way to minimize hair damages.
Your dark dyed hair should also be processed again to in order to make the light color to be clear. You cannot lift a color using another color. All you have to do is get a color remover product and follow instructions to apply. In the end, you should have nice hair that may require low lightening intensity before accommodating the new hair color.
Best Light Honey Blonde Hair Dye – Brands
Garnier Belle Color Light Honey Blonde. According to customers reviews, this product is said to be effective in enhancing a vibrant and shiny hair appearance. The ingredients are ideal and same for human use though allergy test should be carried out before application.
Naturtint Permanent Hair Colors Honey Blonde. According to the manufacturers, the ingredients used are natural hence gentle and safe for your hair. The product has a pleasant smell and is popular among many people except few women who complained about their grey hair not looking nice with this hair dye.
Dark and Lovely Permanent Hair color is made to preferably lighten dark or black hair type. If your hair is too porous, the product instantly turns your hair to honey blonde but for resistant hair, orange may be noticed and after the next application in a period of one week, your hair may start turning to honey blonde definitely.
Clairol Textures & Tones Permanent Moisture-Rich Hair color 6G Honey Blonde. According to the manufacturers and customer reviews, this brand has all it detects in ensuring that your hair is healthy besides coloring to honey blonde. Enough amount should be purchased to avoid shortage during the application process, two boxes should be enough for your first time application.
L'Oreal Excellence HiColor's honey blond dye. This is the most excellent hair dye for covering light and grey hair. There is no brassiness appearance once the color is applied. If you have dark brown or black hair, this product may not be the best in lifting your hair color and it will require bleaching to be done prior to application.
Honey Blonde Hair Dye Dark and Lovely
If your hair is dark, dark and lovely is said to lighten it giving you the honey blonde vibrant color shine. There are hair types that respond immediately to this hair color but others may take time and finally change after the subsequent application.
The Dark and Lovely's exclusive moisture seal technology make the products unique since conditioning power is superior. The producers have ensured that your hair remains protected in a relaxed manner while the process of coloring is one. This makes your hair to last long and experience no damaging even after multiple shampoos are used.
The low level of ammonia in the product make it safe for your scalp and skin. The allergy test is encouraged before the use of any hair coloring products and honey blonde hair dye dark and lovely should is not exempted. Example of the brands you will find under this producers include SoftSheen-Carson Dark and Lovely Hair Treatment, Honey Blonde 378 and Dark and Lovely Permanent Hair 378 color Honey blonde among others
According to customer reviews, dark and lovely is said to be the best for lifting your hair to blonde honey. To reach out the exact output as the indicated image on the box there are levels of volume developer that has been recommended in the instructions. For instance, Salon Care 40 Volume Creme Developer is seen to be used among some people for real results.
For coloring your locks, this is the ideal product to go for. One box can be enough in case you want to retouch and the blend comes out amazing. Allow the color enough time to seep into the hair and your locks will look stunning in golden honey blonde. Remember that you may not need a bleaching pack when doing your locks.
Dark Honey Blonde Hair Dye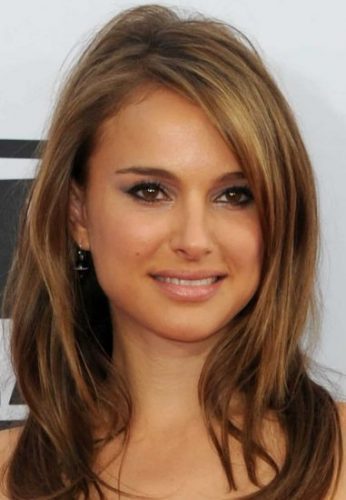 Dark honey blonde hair is among the most rocking hair colors. To go for this stunning outlook of your hair you need to nice dark honey blonde hair dye like Revlon ColorSilk Luminista Vibrant Color for Dark Hair, Honey Blonde that not only make your hair appear vibrant but also look natural.
The complete kit should contain a colorant, developer, conditioner, gloves and application instructions. According to the manufacturers, this is an ammonia-free formula that is gentle on your hair ensuring no brassiness formation. Though the ingredients are certified as safe for human use, it is recommendable to carry out an allergy test prior to the application process.
For light hair, going dark blonde is not as hectic as for dark or black hair. All you require is the best dark honey blonde hair dye that lasts long and ensures that your hair remains healthy. For natural dark bleaching should be done to lighten your hair before you apply the dye. This helps in reduction of pigments that may lead to reddish hair appearance.
Bleaching is hair damaging and is best done in a salon. If you are daring enough you are also free to carry out the process at your own risk. If you end up with fried hair, then blame no one. Try to follow instructions carefully bearing in mind that your hair can damage anytime once you mess. Just begin with a stand test and you will gain all the confidence to carry out the rest of the process with some degree of certainty.
If you successfully bleach and dye your hair, you should condition it properly. Hair bleaching and coloring makes your hair to dry and lose moisture. That is why it becomes delicate and prone to damaging and even receding.
Sandy Blonde Hair Dye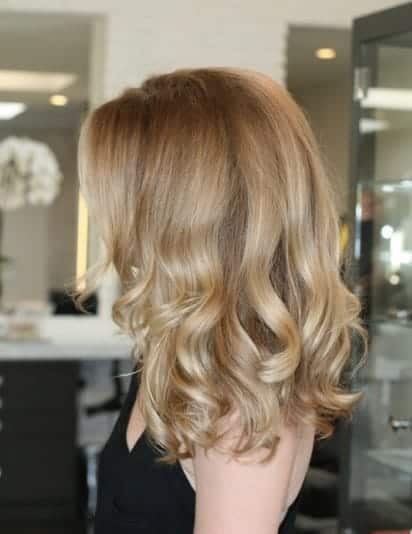 There are some individuals who attempt to go sandy blonde but they get challenged when your hair turns to brassiness or dark blonde. Color corrector is no longer the best option. Make things easier and go for sandy blonde hair dye like Garnier Olia Sandy Blonde 8.13 Permanent Hair Color for this stunning blonde appearance.
Maintain it with a good conditioner to make it vibrant and long-lasting appearance for your hair. Just for Men Shampoo-In Hair Color, Sandy Blond 10, 1 application, is also another best brand for enhancing a sandy blonde hair color.
Washable Blonde Hair Dye
These are kind of blonde hair dyes that runs out when washed. They are easily removed when the hair is rinsed with water. They are temporal and once you feel like changing your appearance or going back to natural hair color you only need to wash with warm or cold water until clear water runs out.
Your hair should remain covered when it is raining. This since washables can make your clothes get stained. Washables, unfortunately, work for the specific type of hair. It is hard and almost impossible to dye your blonde with washable blonde hair dye.
Where Can I get Blonde Honey Dye?
Apart from requesting directly from manufacturers like Revlon, Garnier, Naturtint or L'Oreal Paris among others, honey blonde hair care products are also available among some agents like Amazon, Walmart, Walgreens, CVS or Winn Dixie. Also, check in your nearby drugstore if they can have some packs for you.
Note that, it is strongly recommended that you involve your doctor and professional colorist in any decision you make on hair coloring especially when dealing with chemical dye substances. The Information provided in this post does not guarantee the effectiveness of any product among the mentioned here.