What is the best light brown hair dye? Get more insight on the best brands for light brown hair dye for dark and light hair. The article explores additionally on best light brown hair dye for men.
* As an Amazon Associate I earn from qualifying purchases.
Light Brown Hair Dye for Dark Hair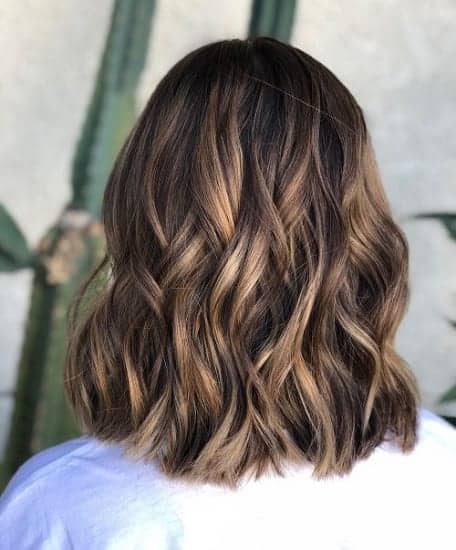 How do you dye dark or black hair light brown? This is what most people wish to know since the various attempts have prompted unsatisfactory outcome against the expectations. Black or dark hair has more red pigments which will always alter the final tone of the applied color. Your hair color may turn to orange-yellow brassiness if you directly apply a high lift on your dark hair.
Going from black to light brown will need you to lighten your hair for a naturally stunning look. Two or three levels of chemical treatment are ideal to give you the desired light brown hair color without much damages to your hair. This can professionally be done by a colorist or an in a nearby hairdressing school.
Stripping the darker color on your own is a risky process and hair damaging is imminent. The instructions provided should be strictly followed. Begin with a strand test to be certain of the procedures and time provided.
Lightening Chemically Treated Hair
The hair lightening process involves chemical reactions and your hair ought to be healthy free from any other chemical state before lightening. If your hair is chemically straightened, permed or you had dyed it previously, then some duration of time is required to allow your hair to restore to a healthy state.
Two to three weeks of deep conditioning are enough to allow you to proceed with your lighting process. If you conduct it immediately you are likely to experience dry hair with split ends highly susceptible to breakages. You will also be required to use shampoos rich in moisture and any other treatment that can nourish your hair with vitamins prior to the lightening process.
Best Light Brown Hair Dye for Dark Hair – Brands
You can only minimize damages and side effects by purchasing the ideal and approved hair coloring product. The price should not compromise on quality. The best light brown hair dye kit should recommend its complementing bleaching kit for the purpose of uniformity. There are cases where chemical reagents in the dye may differ from those in the bleach hence affecting the end results.
The right shade of color should be your second priority. Your skin tone and natural hair color should give you a clue on what to use to accentuate your hair to appear flattering. Besides natural-looking, the dye should be long-lasting.
Since long-lasting blonde shows orange upon bleaching, this can be the right stage to apply your dark brown. It may not be easy to achieve the right tone of light brown hair color on your own. The professional colorist can do it better. The light brown shade may appear with some yellow or arrange tones especially when you do it yourself. A right toner can be used to calm down these unwanted tones.
For your previously black dyed hair, go for a color remover product to strip off the color from the cuticle before you apply the dye. The products are not safe for your hair either. They are harsh chemicals and deep conditioning is required once you complete your coloring process. Some of the best light brown hair dye for dark hair brands you may use include the following:
L'Oreal Paris Preference Permanent Hair Color Light Ash Brown 6A
Gray Coverage Hair Color With Triple Protection: No hair color cares more than Excellence Crème; With our triple protection system that seals, replenishes and conditions, plus 100 percent gray coverage even on stubborn grays.
Excellence In Hair Protection: Our weekly conditioning treatment with collagen helps protect hair until your next appointment for long lasting rich color; For 100 percent gray coverage and gorgeous root-to-tip color.
L'Oreal Permanent Hair Color: L'Oreal Paris Hair Color comes in multiple formulations and styles to deliver long-lasting color, from fade-defying Superior Preference, to bold, stylish Feria, and grey hair dye from Excellence Crème
Long Lasting Hair Color: Get beautiful color from L'Oréal Paris hair color; permanent, semi-permanent, temporary hair color, and root cover up; Reverse grey hair, highlight, go bold with bright color, or even try an ombre hair color
L'Oreal Paris Innovation: We are a total beauty care company that combines the latest in technology with the highest in quality for the ultimate in hair color, hair care, hair style, skin care and cosmetics
* As an Amazon Associate I earn from qualifying purchases.
Revlon 54 Light Golden Brown Hair Color
ColorSilk Beautiful Color 54 Light Golden Brown by Revlon for Unisex - 1 Application Hair Color
* As an Amazon Associate I earn from qualifying purchases.
Revlon Colorsilk Beautiful Color, Light Brown 51
100% GRAY COVERAGE: Specially blended, permanent hair-coloring formula dye kit developed by hairdressing experts for long-lasting gray coverage
RICH, LASTING COLOR: Delivers glossy, long-lasting high-definition color for multi-tonal natural-looking results from root to tip
ENRICHED WITH KERATIN: Nourishing formula enriched with Keratin and Silk Amino Acids leaves hair silky, shiny, and in better condition; Ultra-hydrating cream texture conditioner
NATURAL-LOOKING RESULTS: Revlon 3D Color Gel Technology delivers rich, natural, multidimensional color with a shine that lasts
AT HOME KIT: With an easy at-home process; No mess, non-drip formula for the best at-home application
* As an Amazon Associate I earn from qualifying purchases.
Best Light Brown Hair Dye
Light brown hair color is becoming an option among many women including Hollywood stars. You can pull light brown hair color regardless of your natural blonde or dark hair. Besides the best light brown hair dye, you will have to go for the right shade considering various factors as follows.
Light Ash Brown Shade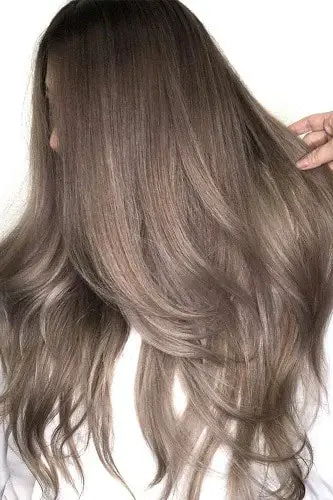 This hair color is fabulous for women who are a cool skin tone complexion. Light ash brown is also the perfect complement for olive skin. It is the ideal shade to neutralize the reddish tones of the lightened black hair. The only challenge with this color hue is the tendency to turn to green brassiness. Fortunately, this can be corrected using color-safe shampoos and ideal conditioning products.
Light Golden Brown Shade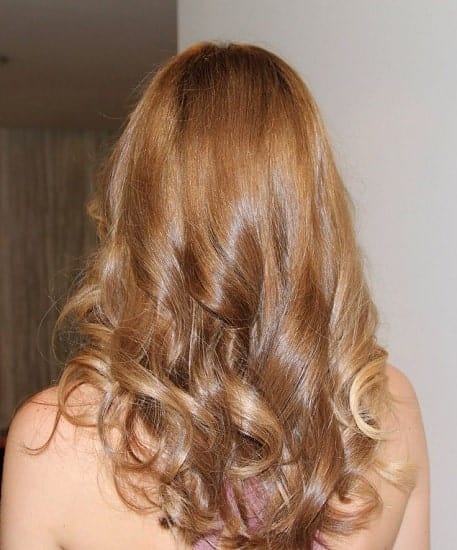 Golden brown goes well for those individuals with warm skin. The color light brown color nuance adds radiance to the yellow golden skin undertones making them sparkle vibrantly. The color can be maintained by a toner when it begins to fade to reddish.
Light Reddish Brown Shade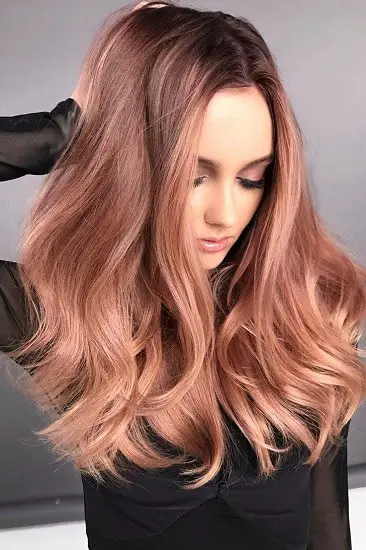 This is another shade suitable for warm skin women. This is the best choice if you are torn between going brown or red hair color. Red-brown is a quick fading color and requires a high level of care for a long-lasting effect.
Light Caramel Brown Shade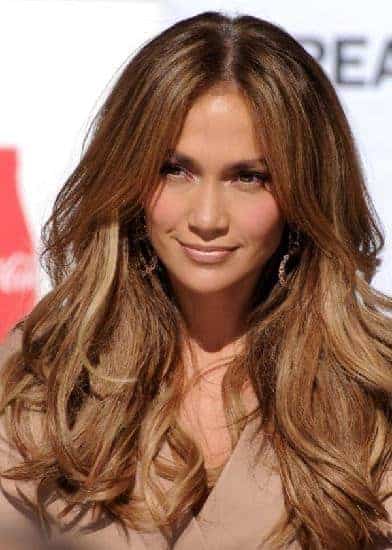 If you ever once see Beyoncé or Jennifer Lopez in this hair color then you will bear with me that this is a trendy stunning hair color nuance. Testing using highlights is not bad but you have an alternative to do it at home using a box dye kit. Since almost everyone can pull this almost chocolate brown hair color comfortably also consider your other features like eye color and your natural taste towards light brown color shades.
Light Brown Hair Dye for Men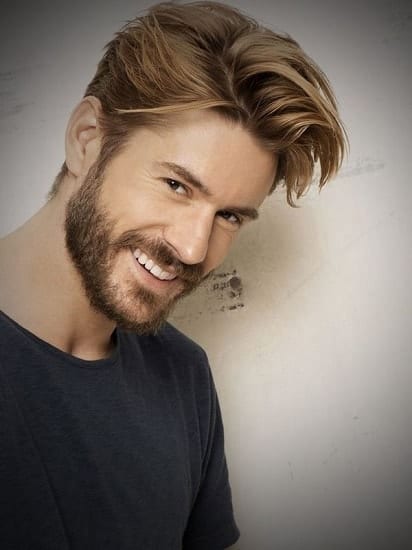 Every man could be dyeing his hair with any color he desires were it as simple as many imagined. But the truth is, hair coloring ideas and decisions are not easy to reach it. There are consequences revolving around choices you make in coloring your hair. Consider looking natural and avoid damaging your hair before selecting any light brown hair dye for men.
Men Hair Dye Maintenance Tips
For healthy soft and shiny hair, use a shampoo and hair conditioner recommended for your dyed hair.
Sunscreen or a hut should be put on while spending most of your time in the sun. This prevents your hair color from fading.
Try to avoid your hair contact with chlorine water. The chemical is capable of washing out your hair color.
Avoid regular washing of your hair, just shampoo it once in a while for the long-lasting outcome of your dyed hair.
L'Oreal Excell 5 Minute Men's Hair Dye – 6 Natural Light Brown
Clairol Natural Instincts Hair Color for Men – Light Brown
Just For Men H25 Light Brown Hair Color
Just for Men Shampoo-In Hair Color, Light Brown 25, 1 application.
Therefore note that some product brands of light brown hair dye can be allergic and the only way to know this is by conducting your doctor for an allergy test. You can help in improving this information by submitting your comment.