What is the best lipstick color for brown skin? Get more insight on the best colors that complement your brown skin complexion. There is also more on top-rated shades of red, purple, and pink lipsticks right for your brown skin undertones.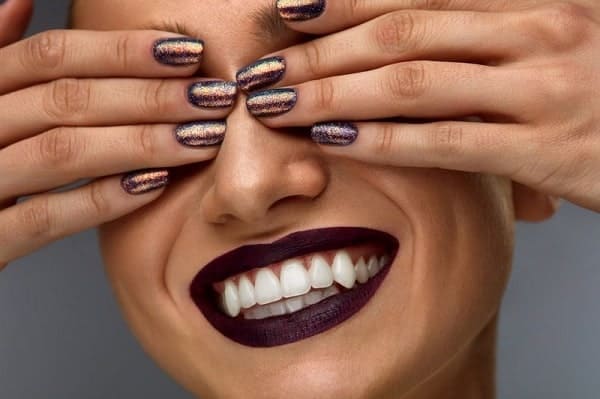 When you stand before counters to observe the best brand and colors of different shades for your brown skin complexion, it can take you a whole day without making a final decision on what can accentuate your lips accordingly. All the shades appear cute and it can be so easy to pick the wrong shade for your skin complexion.
Light brown skin women can perfectly pull off dark reds and plum shades for the lips. These are the suitable complements that not only add radiance to the golden undertones but also create an attractive facial appearance. Know also how to make your eyes pop in connection to your lip color. Highlight your darker eyes to make them outstanding.
Bronze is one of the typical shades of brown. This complexion has an upper hand in pulling off most of the shades of the lipsticks. Both bright red and dark pink shades are suitable for accenting your lips.
Dark brown skin is amazing when some deep reds or purplish nuances appear on the lips. The instant glamour can be created by applying a thick gloss in a darker shade than your lips color.
Tips on How to Pick the Right Shade of Lipstick
Determine your skin tone whether warm or cool. Warm colors are perfect in making yellow undertones in the warm skin to appear vibrant.
Your hair and eye color should also give you directives on the best way to go for lip makeup.
Select a tone within one or two shades darker than your natural lip color. Look at the shade indicated on the box and test if you can be allowed.
Determine the size of your lips. Thin lips are flamboyant in light to medium shades. Avoid darker shades since they make your thin lips to show off. Alternatively, go for creamy lipsticks and gloss in a tint shade which can add some plumpness to your lips.
Line your lips before and after the application to prevent it from wearing off and also make you appear natural. When applying strong colors, remember to use a lip brush.
Best Red Lipstick for Brown Skin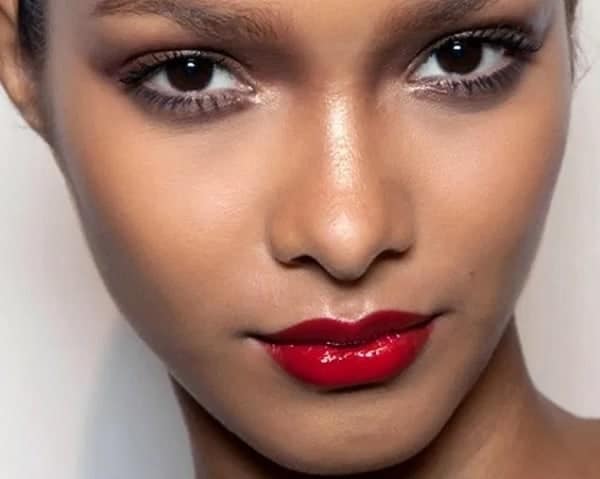 What's the best red lipstick on brown skin? It is of no doubt that bold red lip flatters girls of color. In most cases, brown skin complexion is characterized by warm golden yellow skin undertones. A suitable red lipstick should be able to add radiance to these undertones hence making you appear stunning. Some tan shade in red color lipstick is good in making the appearance more natural and flattering. Some of the top red lipsticks for brown skin include the following.
Maybelline ColorSensational Lip Color in #635 Very Cherry
Black Radiance Perfect Tone Lip Color in Reggae Red
Maybelline ColorSensational Lip Color in #645 Red Revival
IMAN Luxury Moisturizing Lipstick in Iman Red
Wet n Wild Silk Finish Lipstick in Sunset Peach
Lipstick Queen Lipstick in Red Sinner
Red Lipstick Shades for Brown Skin
Since there are different shades of red you also have to know the best brand of red lip color for your brown skin. Among the top-rated red lipsticks, you will encounter various shades such as deep red, glitter, dark red, and blue-red. Besides the appearance, always go for the best long-lasting red lipstick.
Top-Rated Brands of Red Lipstick Shades and Colors
There are some brands of red shades and colors that are popular due to their effectiveness in ensuring you are flattering. Celebrities and models have tried them and almost every fashionable girl has appreciated them. They are none other than the highlighted ones below.
Best Dark Red Lipstick
You can attain the vamp lip using dark blue shades of red for your brown skin without creating any color clash. Some of the suitable dark red lipstick include; Lancôme's Parme Flanelle,  Estée Lauder's Black Cassis, Burberry Hawthorn Berry Lip Color, and Urban Decay's Apocalypse Dark Red among others.
Best Blue Red Lipstick
This is a lip color shade that most stars have rocked with making them step in the spotlight. To attain this classical hot appearance, some of the top-rated brands you can never go wrong with include: Chanel Rouge Allure Luminous Intense Lip Color in Pirate, Nars Velvet Matte Lip Pencil in Dragon Girl, Wet N Wild Megalast Lip Color in 911d, Armani Rouge D'armani in Rouge 400 among many more.
Best Deep Red Lipstick
What are the best deep red lipstick shades? Many women have kept asking since they are very much aware that this is the only shade that can transform your lips to a trendy look. A red pic is what you need when you have to plump your lips.
Manufacturers are responding perfectly to the quest of the consumers and it is interesting to realize that some brands are provided with a sheen that acts in place of a lip gloss. Some of the best brands in this line include MAC Good to Be Bad, MAC Dark Side, Giorgio Armani #408, NARS Mascate, and many more.
Best Red Glitter Lipstick
Make your lips to appear golden shiny or metallic appearance using some of the top-rated brands for red glitter brands. The few selected among the many famous include, Graftobian Professional Lipstick, Red Glitter, Manic Panic's Ruby Slippers and Stila's Long-Wear Lip Color Crème Phenomenal.
Dark chocolate and Burgundy shades are not perfect for brown pale skin women. The color is too contrasting and will make you look artificial. Cherry red is fantastic for pink-skinned women. Fire engine red is vibrant enough for olive skin and if you have dark skin, opt for deep shades of red like caramel, wine or plum.
Don't be driven only by the stunning look of the celebrities in red lips without knowing how heavily they have invested their resources for such an appearance. Consider your financial state and it will be advisable you go for the best long-lasting red lip color brand. Example include CoverGirl Flipstick in Cheeky and Sephora Lip Cream Stain in Always Red
Tips on Wearing Red Lipstick for Brown Skin
Your eye makeup should not be a complex one. Black eyeliner with some black mascara coats can complement well with the red shade of the lipstick you are wearing. A slight concealer on eyelids can be good for discoloration reasons.
Exfoliate and ensure your lips have no imperfections since red lip color can expose out anything wrong on your lips.
Any blemish on your skin complexion can be camouflaged using a concealer. The skin shining should be moderate and blotting powder can be used in establishing this.
Best Lip Gloss to Use with Red Lipsticks
Lipgloss ensures that the lipstick color remains shiny and up to date. Not all lip gloss products can protect your lipstick color from fading. Get information on the best lip gloss to use for wearing red lipstick for brown skin.
Obsessive Compulsive Cosmetics Lip Tar in NSFW
Black Radiance Ice Angel Refreshing Lip Gloss in Scarlet
Lipstick for Medium Brown Skin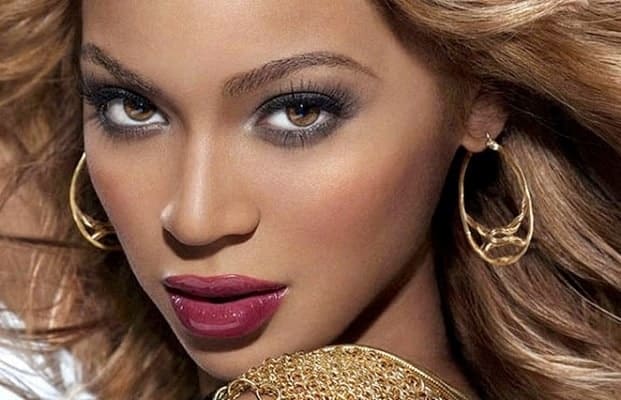 A medium brown skin complexion can either be warm or cool. Those who have cool skin undertones have a faint pink hue on the chicks that tend to pale. On the other hand, warm skin tones have a yellow or golden undertone. To know where you fall, get in the sunlight and examine the veins' color at your wrist. Purple tinge is for cool while green veins show warm skin tones.
You will need a cool lipstick shade to avoid looking washed out when you have pink to purple undertones. Neutral and warm lipstick hues may not work for this complexion. Try shades like, red, berry, pinks, mauve, magenta, rose and coffee brown among others.
Girls with warm and medium skin tones look stunning in warm earth tone shades like caramel, rich brown, berry, wine, orange, yellow, coral and deep burgundy among others. Light browns and bright pinks are not suitable for women in this category.
Pink Lipstick for Brown Skin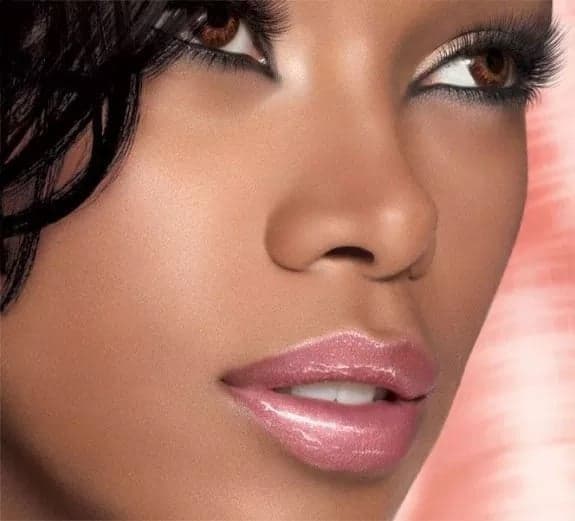 Pink is not only a trendy hue but also a gorgeous one especially in accentuating brown skin women. There are many shades of pink shades that can form a perfect complement to brown skin complexion. Some of the rocking shades include bright, light, pale, neon, matte and baby among others.
Not every shade of pink lipstick will suit you. Having considered your skin tone, eyes color, and your natural hair color, make a trial of some shades which complement your brown skin. You can also learn from some of the celebrities with pink lip color who have more or less the same body features as you do.
Some of the best shades of pink for brown skin include, warm pink, Barbie pink, dark pink, frost, bubblegum, baby, electric, deep rose and sheer pink among others. Remember that not every pink brand will give you all you desire. For effectiveness and durability look at the following in a nutshell:
Best Pink Lipstick Brands – Top Rated Pink Lip Colors
Yves Saint Laurent in Provocative Pink
M.A.C. in Viva Glam Nicki
Purple Lipstick for Brown Skin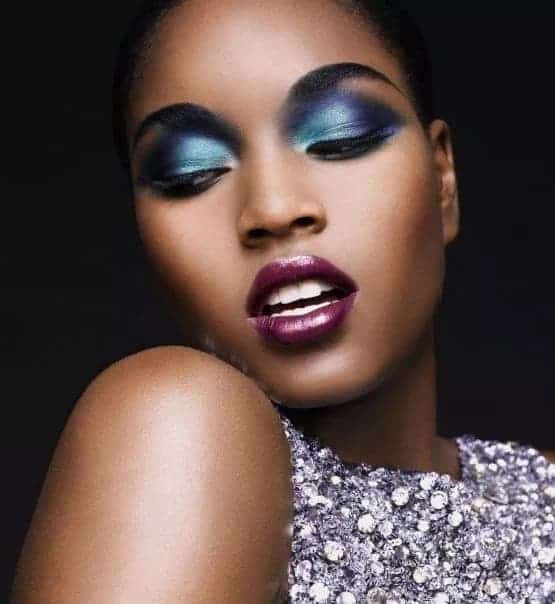 There are many shades of purple that can be pulled off by brown skin women. This skin complexion complements most of the known shades of this lip color. Among the popular shades, you can go for include, neon purple, purple-red, smoked purple shades, deep purple hues, light purple, and purple-pink respectively.
Celebrities with purple lip color can give you a clear overview of how some of these shades look. Rihanna's purple lipstick made many Hollywood stars step into the spotlight and among them include, Kery Hilson and Estelle among others.
When you are satisfied with the right shade, the next step is always to select a perfect brand from a reputable manufacturer. Below are what you can give a trial.
Best Purple Lipstick Brands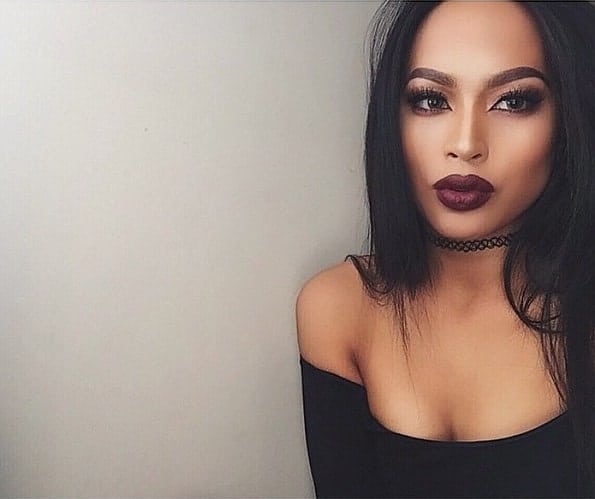 Best MAC Purple Shades: MAC Matte Lipstick in Smoked Purple
Best Maybelline Purple Lip Hues: Maybelline Color Sensational Vivids in Brazen Berry
Revlon Purple: Revlon Super Lustrous Lipstick in Violet Frenzy
NYX Purple Brands: NYX Slim Lip Pencil – Deep Purple
In conclusion, it is recommended to look at the ingredients used in the making of lip color to ensure that they are not harsh to cause any side effect on your lips since the skin in this area of the body is soft and can easily get irritated when done with harsh ingredients. Your doctor can also help you conduct an allergy test before use of any product.
The mentioned brands of best lipstick for brown skin are not guaranteed as the perfect brand of product for you. To improve this information, make your contribution and experience through a comment to help the next person reading this article about the best lipstick for brown skin, best colors, shades, and brands respectively.