What is the best nude lipstick for brown skin? Get more insight into the best lipstick for light brown skin women. The article explores best top rated brands for nude lipstick color and shades. Read to get tricks and tips on how to make your nude lipstick last longer.
Nude Lipstick for Brown Skin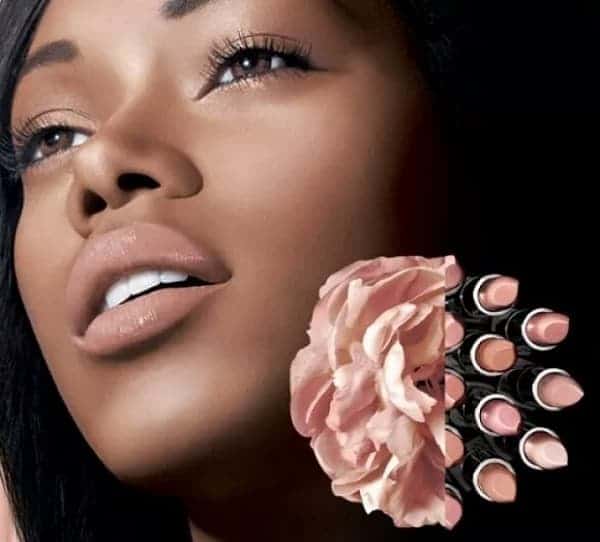 Are you brown skin complexion woman and you want an instant glamour with nude lipstick? You might have toiled for long trying to find the best lipstick to naturally flatter your lips. It is not an easy task to choose the right nude lipstick color that will not only give you a stunning look but also last long.
To get the right nude lip combo, you ought to determine your skin tone complexion. There are various nude lipstick colors and shades you are going to learn at the end of your reading and it's of no doubt that you are going have what is perfect for you. Before you get to the top rated best brands of nude lipstick for your complexion, in a nutshell, learn how to choose ideal lipstick as follows.
How to Choose Best Nude Lipstick for Brown Skin
Determine your skin undertones by observing the color of the veins under your wrist. If green then you are warm skin and if blue tinged then you are cool skin tone complexion.
Warm skin tone has yellow or golden undertones while cool skin tone is characterized by purple skin undertones.
Go for warm colors that add radiance to your yellow undertones if you are warm skin. For cool skin, you need cool shades that will make you look washed out.
Swipe a little lipstick on your wrist and make a careful observation. The best nude lipstick for you is one or two shades darker than your skin undertones.
Crème nude lipsticks are best for the beginners and anyone who is not sure of what to pick.
Despite selecting the best nude lipstick for brown skin, it is evident that some women will still not attain the instant glamour appearance. This is due to failing to know how to apply the lipstick in the right manner. Therefore, let me take you through the right steps on how to wear a lipstick.
How to Wear Nude Lipstick
Exfoliate your lips to remove dead skin cells and wrinkles. You can use a lip exfoliating product before application of the nude lipstick.
Apply a lip balm to moisturize your lips before the application of the nude lipstick.
After ten minutes, you can now apply your best nude lipstick and suitable lip liner.
Remember to complement your eyes color and hair color to avoid looking too artificial.
Nude lip color is more gorgeous with a heavy eye makeup or a bright blush.
Best Nude Lipstick for Brown Skin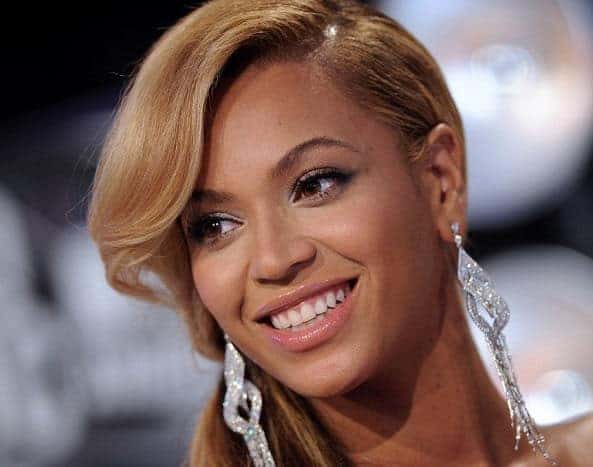 Here are the top rated brands of best nude lipstick for brown skin that you can try.
Best Nude Lipstick for Light Brown Women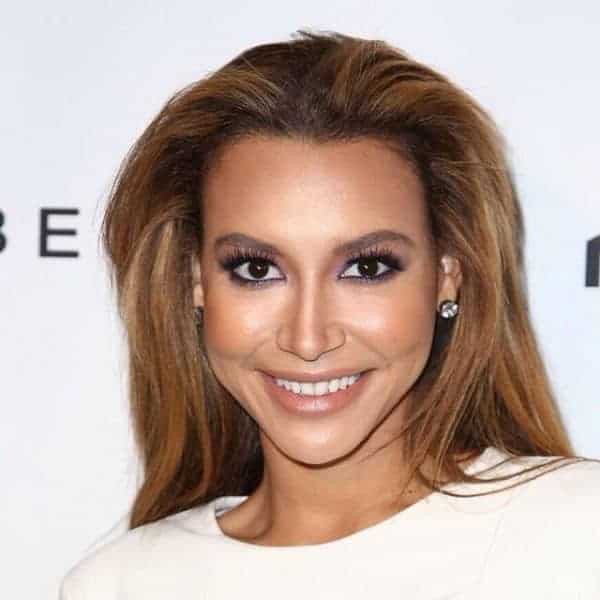 Light brown skin women should be careful when applying nude lipsticks shades that tend to be too light. These shades have a great tendency of making you appear washed out. Take time to select a nude lipstick shade that flatters your light brown skin complexion.
Similarly to others skin tones, light brown skin tone can either be warm or cool. Nude lipsticks that tend towards beige are ideal for light brown women with warm skin tones. On the other hand, cool skin tones are flamboyant in nude lipstick shades that have a touch of a pink hue.
Light brown skin complexion with medium tones looks gorgeous when a nude shade between lightest pinks and bright red is applied. Therefore the only way to enhance your natural beauty appearance is to determine your skin tones which should guide you to pick the right color and shade of nude lipstick.
Here are some of the top rated brand of best nude lipstick for brown women.
Best Nude Lipstick for Dark Brown and Deep Dark Skin Tones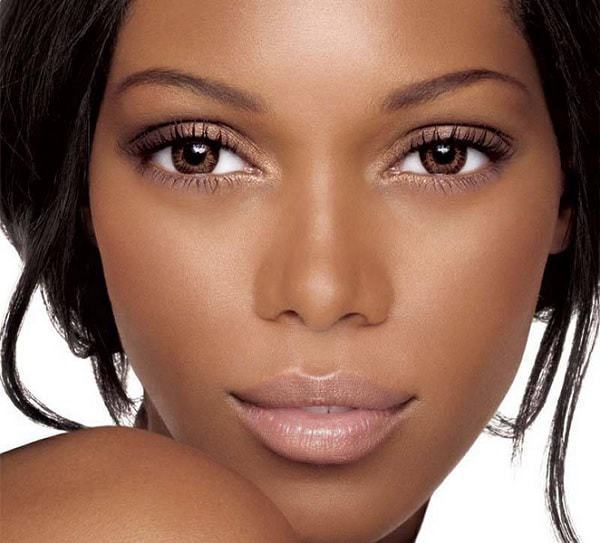 Celebrities like Kelly Rowland and Jeneil Williams are among the Hollywood stars who have rocked in nude lipstick colors and shades. If your skin complexion resembles these mentioned celebs then you can try any of the below mentioned top rated brands.
You can also read on nude lipstick for dark skin tone.
Best Nude Lipstick Brands for Caramel to Brown Skin Tones
If you belong to this category of complexion then look at the following:
Best Nude Lipstick for Light to Tan Skin Tones
Here are the top rated brands you can try if your complexion resembles that of celebs like Nicole Kidman or Rihanna.
How to Make Your Nude Lipstick Last Longer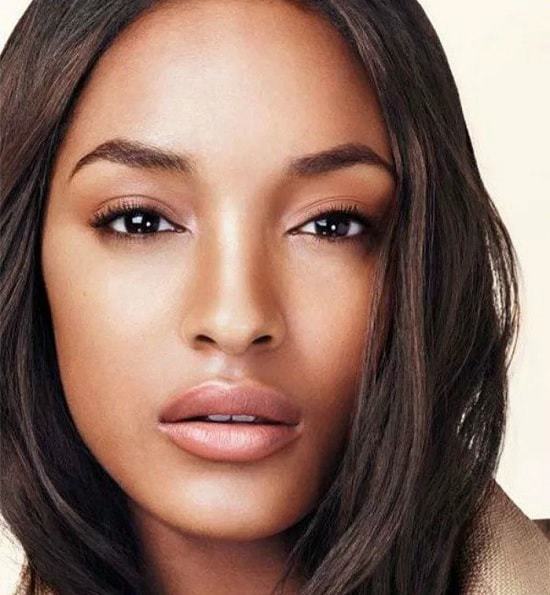 Regardless of picking the best nude lipstick for brown skin, almost all colors and shades in this category tend not to last long. Fortunately, their subtle nature makes it difficult for someone to notice when they fade. To make them last longer here are a few tips you should know.
Ensure your lips are healthy before application of the lipstick. Dry and chapped lips should be moisturized and exfoliated using a suitable lip balm that does not contain harsh ingredients like menthol or mint. Use a washcloth when exfoliating to remove dead cells.
Use a Lip Primer or foundation which creates a smooth surface for the adherence of lipstick. The products also prevent feathering and the moving of the lipstick to finer lines around the mouth.
Use a lip pencil or a lip liner before application of the lipstick color. The pencil when well used should help the lipstick to appear clearly and last long.
Go for the right nude lipstick shade that complements your skin tone. Darker or lighter lipsticks tend to last longer compared to it complement paler subtle.
Go for a long-lasting nude lipstick formula. An example is the lipsticks labeled long-wearing. Creamier products wear away faster compared to long-wearing formulas which contain silicone.
Blot and re-apply lipstick color. Use a tissue to blow away the first layer to carry away excess oils and emollients. The second layer is automatically going to last long.
Avoid regular usage of lip gloss. Despite making lips look lush, the product contains low pigment and will tend to dilute when layered over the lipstick color.
Therefore, besides choosing the best nude lipstick for brown skin complexion, look for long-wearing product and apply it properly to get the stunning long lasting lips appearance.
Recent Content