Is extra virgin olive oil good for you? Read on to get more insights on the best olive oil for face, skin, and hair, health benefits of olive oil. The post also explores various uses that you will find amazing.
Health Benefits of Olive Oil.
Is olive oil good for you? This is one of the best natural oils suitable for your overall body health. Used as an outstanding ingredient in the diet, skincare, face and nails among other uses. Olive oil nutritional facts indicate that the composition of the fats in this oil is similar to those found in human skin. This is a major reason as to why it is used as the best cosmetic product.
The ability to get absorbed quickly and is gentle on the skin make it used as a natural moisturizer. It contains a high percentage of unsaturated fats and Vitamins A and E. These are key elements suitable for healing dry skin on the face and also getting rid of sun poisoning on the face.
Extra virgin oil can be chemically processed though it remains pure. There are no other ingredients added to the processed brand except water. Pure and light brands make the best olive oil for the face. Therefore you can never go wrong with this natural oil if you are planning to replenish and soothe your skin.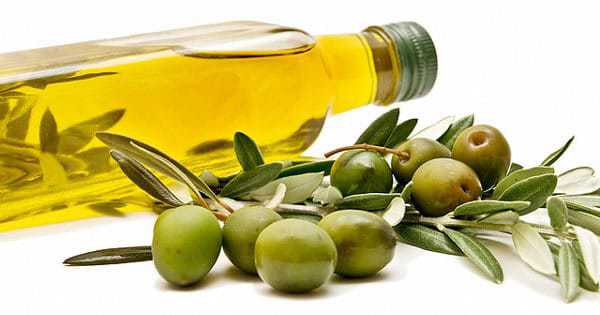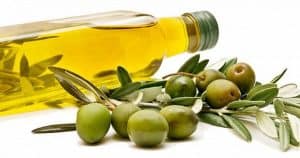 Being natural, you can mix it with other types of lotions without causing any harm to your skin or hair. Regular application is the best way on how to get glowing skin without much effort. For making your nails glitter strong and healthy, this oil is all you need.
Chapped lips can be healed by the application of this oil. This is also a way on how to get soft baby kissable lips overnight. The healing property helps in the repair of the damaged skin.
Is Olive Oil Good for Hair?
Best olive oil for the face is also essential for your hair. This is a multipurpose ingredient that is applicable to all your body requirements. If you have been dreaming of beautiful, lustrous, shiny, and silky, and dandruff free hair, then try it out.
Apply on your hair before covering it with a shower cap for at least 30 minutes. Shampoo your hair and enjoy the outstanding appearance your hair. It has a high ability to penetrate your hair follicles to moisturize and nourish your hair.
You can apply slightly warmed up olive oil to your hair, let it sit on your locks for about an hour, then shampoo and condition. Alternatively, mix one egg yolk with two tablespoons of olive oil and a teaspoon of lemon juice. Keep this mask on your hair for about 15 minutes, then shampoo and condition. Your hair will become shinier and softer.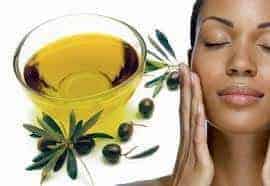 Olive Oil for Skin Protection
Olive oil for skin helps in smoothening, lightening, and soothing your skin. It also helps in killing bacteria and hence suitable for your hands, feet, and body. Add a little amount of this oil in water while bathing to enjoy the protection.
You can also get rid of wrinkles, dark patches on the skin, age spots, and blackheads. While exfoliating your skin with a mixture of sugar and honey, you are recommended to apply it as a moisturizer.
Patients with very dry skin have always used extra virgin olive oil for good results. It may sound scary to apply it on the face but that is the way to go. Here is what you need to do in promoting healthy smooth skin:
Olive Oil for Face Masks
Mix in bowl 1 egg, 1 teaspoon of honey, 1/2 tsp olive oil, and few drops of rose water. Use this as a mask for dry skin. Once applied keep it for some time, later rinse it off with warm water. Dab it dry. Alternatively, make a paste by mixing some mashed apricots and warm oil. Apply this paste all over your face and leave it for 10 minutes. Wash it off with water.
Apply the paste gently as you massage your face to promote skin elasticity. It is recommended that you also incorporate this natural ingredient into your diet. Olive oil for cooking helps in the supply of calories to the body which is easily converted to energy without complications. Olive oil soap is also the best to use for body cleaning due to its ant-oxidant property.
Best Olive Oil for Face – Brands
Here are some of the top-rated olive oil brands on the market you can apply to your face.
DHC Olive Virgin Oil
DHC's very first product and signature facial moisturizer is made with 100% organic virgin olive oil.
Our anti-aging formula absorbs easily, moisturizes, and hydrates without clogging pores. It gives skin a soft, healthy glow.
100% pure organic olive oil, delicately extracted from handpicked organic olives from Baena, Spain before the first crush and ultra purified in Japan to create the ultimate facial oil.
Great for use on the entire face, around the eyes, on the cuticles, on flyaway hair, and dry ends. Great 4th step of our Japanese 4-step routine.
Fragrance-free and colorant-free. Ideal for all skin types
* As an Amazon Associate I earn from qualifying purchases.
Renewalize Certified Organic Olive Oil
HIGHEST QUALITY: USDA Certified Organic by CCOF - Extra Virgin - Cold Pressed - Sourced from Spain and Italy. The Extra Virgin is obtained from the first pressing of the olive and is left in its natural unrefined state for the highest nutrient retention possible. High in vitamin E and A antioxidants and essential fatty acids for anti-aging. For healthy, glowing skin rub a few drops of olive carrier oil for a soothing, moisturizing massage.
PACKAGING: Comes in a convenient sized bottle for the bathroom cabinet with an easy to use eye dropper for the right amount every time. Packaged in Dark Amber Glass Bottle for longevity which protects light sensitive oils from oxidation and spoilage. Unlike plastic containers glass will not leach chemicals into the oil over time. Expiration date printed on the bottom of every bottle.
SKINCARE MOISTURIZER: Whether applied to face or body olive oil will penetrate deep into the skin and provide a long-lasting shield of moisture to keep skin smooth and supple. Used either as a night cream or daily moisturizer it is best applied to damp skin when water can help reduce any feeling of greasiness. Recommended for normal/combination skin dry/damaged skin and mature/aging skin. Olive oil is one of the best natural foot care treatments solutions for dry, cracked feet.
HAIRCARE MOISTURIZER: Just a drop of olive oil applied to wet or dry hair can control frizz and add shine. Using olive oil as a hot oil treatment conditioner, helps to strengthen the hair and improves the hair shaft's overall flexibility. Warm ¼ cup of olive oil in the microwave and carefully pour over your head. Massage into the scalp and run your fingers through the length of your hair to completely saturate. Shampoo immediately with a small amount of your favorite shampoo. Rinse and repeat.
MAKEUP REMOVER: Just a drop or two of extra virgin olive oil on a cotton pad is all it takes to gently and effectively remove eye make up without irritating the delicate skin around the eye area. The biggest added advantage of this antioxidant cleansing solution is that when used consistently olive oil can soften the skin around the eyes and smooth out wrinkles in the hand and face.
* As an Amazon Associate I earn from qualifying purchases.
Olivella Olivella All Natural Virgin Olive Oil Moisturizer
Helps moisturize and rejuvenate skin, retaining its natural humidity.
Magnificent anti-aging Elixir truly replenishes and revitalizes your skin while your body is at rest, during sleep.
Helps retain skin's natural humidity.
* As an Amazon Associate I earn from qualifying purchases.
Olivella Face and Body Soap Made from Italian Virgin Olive Oil
Provides high concentration of vitamins, essential fatty acids and natural antioxidants
Hypoallergenic and leaves no oil residue and does not contain animal fats, man-made chemicals, dyes or color additives
Product of Italy
* As an Amazon Associate I earn from qualifying purchases.
De La Cruz Pure Olive Oil, Non-GMO, Bottled in USA
100% Pure Olive Oil for hair by De La Cruz is a great choice for moisturizing and conditioning dry and thick hair. It can help smoothen broken ends, decrease friction in the hair, detangle and minimize frizz
Olive skin oil is also a great nourishing moisturizer, as it closely resembles the skin's natural sebum, making your skin feel supple and hydrated without a greasy sensation
This pure olive oil is particularly high in essential oleic fatty acids that help to build the skin's natural oil barrier by hydrating and softening.
Gently rub olive oil lotion on your skin or hair. The oil mixture does not linger too long, but its soothing effect lasts for hours!
Never Tested on Animals (We love them!) Our olive oil does not contain artificial colors preservatives nor solvents. Expeller pressed and hexane free. Made in USA
* As an Amazon Associate I earn from qualifying purchases.
It can also be used as a makeup remover. When you place about two drops of extra virgin oil on the cotton face pad and apply them to the makeup, it is gently removed without any harm to the skin. Utilize this especially when you are clearing makeup from areas around your eyes due to their sensitivity. Remember that olive not only removes the makeup gently but also nourishes the skin at the same time.
Olive Oil Nutrition Facts – Uses of Extra Virgin Olive Oil
Regenerates the skin cells hence increasing skin elasticity.
Acts as a moisturizer for dry skin and protection of vulnerable areas.
Extra virgin olive oil helps the skin to remain smooth and soft.
Olive oil for face masks leaves your skin rejuvenated.
Helps in reducing skin cancer and the growth of skin tumor cells.
For the removal of stretch marks.
The anti-oxidant property of oil helps in preventing aging.
So effective in the treatment of sunburns.
Massaging your skin with olive oil help in enhancing blood circulation.
You can apply it on lips as a lip balm to prevent them from chapping.
You can repair your damaged hair with regular application.
This natural oil is also a moisturizer for dry hair.
Olive oil for hair helps in the removal of dandruff.
Making your fingernails stronger you can apply it often.
When mixed with lemon juice, it can be consumed to get rid of bad breath.
You can reduce the chances of breast cancer by using olive oil for cooking.
Diabetes can be prevented by including it in the diet.
Regardless of the numerous uses of olive oil, you should also know how to use this natural ingredient for an effective outcome. Moderate amount is recommended for consumption, do not consume more at once. Avoid application to open wounds unless directed by a doctor.
Storage should be in a cool, dry place away from direct sunlight will ensure long-lasting. When you store in a darker glass, the oil can last up to two years without spoiling. A moderate amount should be used during pregnancy and breastfeeding since it can overpower the baby.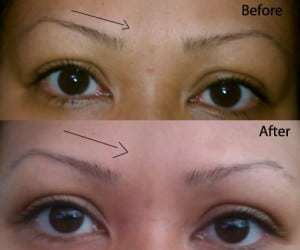 How to Make Olive Oil for the face?
You need to grow olive trees and allow them to mature for several years before producing olives.
With a piece of cloth laid on the ground, you knock down the olives to harvest.
Separate them with leaves and wash them in clean water.
Crush your olives to form a paste including the seeds.
Store the paste since it is ready for use.
Mass production of olive oil for commercial use can be extracted using machines.
There are different companies that specialize in the making of this oil, they brand it in different packaging for consumers. Olive oil prices may vary depending on the region or the suppliers. But you can obtain your best olive oil for face, cooking, for hair, or for skin from any drugstore.