What is the best red-brown hair dye? Get more insight on reddish-brown hair dye and the best brands for light, dark and red-brown dye for brown hair.
Reddish Brown Hair Dye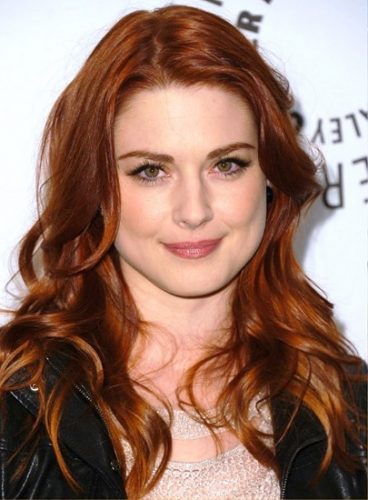 Red-brown is a lovely color that many women are admiring to pull off. The only fear is the high maintenance level for the deep reddish-brown hue to remain vibrant. There is nothing stressful as regular upkeep practices for the hair. This is among the colors that require regular touch up and if you go beyond six weeks it fades and looks awkward.
Red pigment molecules are larger in size as compared to other color molecules. They hardly penetrate the cuticle to settle in the shaft but rather they stay on the surface of the hair shaft. It is also tricky to dye red on your own using box dye especially when you are a beginner. This may challenge you in terms of tones and don't be surprised to end up with purple or too intensive red hair color that looks fake.
Using a box hair dye can be an alternative but you need to go for a nice reddish-brown hair dye that will not disappoint you. The brand should be ammonia-free and easy to apply. The instructions should clearly specify the time you should take in the application of the dye.
Reddish-brown hair dye can perfectly cover light to medium brown hair color. Black colored hair requires to be stripped off the color before application of the reddish-brown. The dye may not show up on black natural hair. This is why lightening ought to be done by a professional to minimize the risk of hair damage. An example of the best brand of reddish-brown hair dye includes the following.
Best Reddish Brown Hair Dye – Brands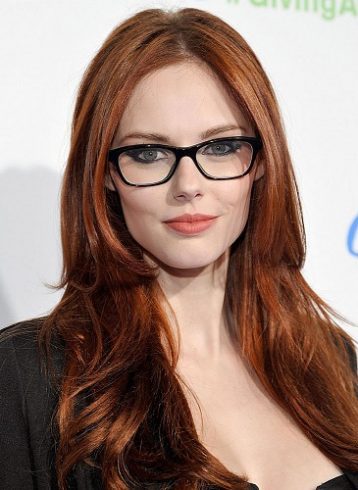 Here is the top-rated brand you can try:
L'Oreal Paris Excellence Creme Hair Color, 6RB Light Reddish Brown
This is among the latest best brands for reddish-brown hair dye. This permanent hair color product is gentle and easy in application. It not only offers protection to your hair but also a radiant color that appears shiny and brilliant. There should no problem in covering your grey hair since this provides 100% long-lasting gray hair coverage.
This product may react differently according to an individual's hair type. Blonde is delicate hair and it tends to be more porous. This may allow excessive penetration of any dye to the hair shaft hence making it more intense or darker than the indicated shade on the box. Therefore allow the colorist to know your natural hair color before proceeding with the coloring process.
Hair Color for Gray Hair Coverage: L'Oreal Paris Excellence Creme Permanent Hair Dye offers 100 percent gray coverage for all hair types, even on the most stubborn grays. Exclusive non-drip creme formula for gorgeous hair color from root to tip
Your Excellence Just Got Better: New Triple Care Color Routine protects hair before, during, and after coloring for up to 8 weeks with a combination of ceramide, pro-keratine, and glycerin for rich color and revitalized hair. New look same great shades
Salon Inspired After Hair Dye Shampoo: Hair Dye Kit includes an after color shampoo with Glycerin to cleanse the scalp and hair of excess residue and smooth hair to reveal radiant color. Formulated to be used right after rinsing out Excellence color
L'Oreal Paris Hair Color: We offer permanent, semi-permanent, and temporary hair dye plus root cover up, anti-brass toners and lightening systems; Cover gray hair, highlight, go bold with bright color or even try an ombre hair color
L'Oreal Paris Innovation: We are a total beauty care company that combines the latest in technology with the highest in quality for the ultimate in hair color, hair care, hair style, skin care and cosmetics
* As an Amazon Associate I earn from qualifying purchases.
Clairol 5RB, Medium Reddish Brown
This permanent foam hair color offers you uniform coverage of the entire hair from all the corners. The form spreads evenly in more volume providing complete coverage. It completely covers grey hair and gently easy to use.
Get permanent, silky, natural looking color with Clairol Nice'n Easy 5RB Medium Reddish Brown. Creates 3 salon tones and highlights in 1 simple step using Color Blend technology
Covers 100% of grays with complemenatary highlights and lowlights for an authentic look
Our breakthrough non-drip Color Care permanent cream has conditioners built into every step to make your hair soft and shiny
One hair color application kit: ColorBlend Formula, ColorBlend Activator, CC Plus ColorSeal Conditioner, Expert gloves
Tinte para el cabello que brilla con luces y reflejos naturales como nunca antes-100% cobertura de canas
* As an Amazon Associate I earn from qualifying purchases.
Clairol Balsam Medium Reddish Brown 612RB
The product is enriched with conditioning for long-lasting healthy cola or of your shiny hair. It provides 100% grey hair coverage. With this product, your hair is not only protected but also nourished from the root to tip. The reason why this product is preferable is the ability to keep the color for a long time besides adding great volume to your colored hair.
Permanent color
Lasts up to 8 weeks
100% gray coverage, even on the most resistant grays
* As an Amazon Associate I earn from qualifying purchases.
L'Oreal Light Reddish Brown Spiced Praline 6R
This is an ammonia-free color that has inbuilt conditioning that gives your hair a soft silky shine. It also covers grey hair completely and contains the relevant ingredients to nourish your hair perfectly.
Permanent color
Lasts up to 8 weeks
100% gray coverage, even on the most resistant grays
* As an Amazon Associate I earn from qualifying purchases.
Garnier 56 Medium Reddish Brown Sangria
The product provides your hair with a long-lasting color effect. Besides being enriched with conditioners, it contains fruit oil extract that seeps into the hair and ensures nourishment. Effective for protecting your hair against UV and it covers grey hair. The color fades in over 28 shampoos hence suitable.
Nourishing Hair Color: Discover the number 1 Nourishing Color Creme; Nutrisse Color is formulated with color boost technology and a blend of triple fruit oils: avocado, olive, and shea, to deliver permanent hair color, even to dark hair
Permanent Hair Dye: Garnier Nutrisse hair color crème, with grape seed and avocado oil, comes in a complete hair dye kit and nourishes while it colors with a rich, non drip creme formula
Garnier Hair Color: For hair nourishing, easy to use permanent hair dye, temporary hair color, root touch up, or to enhance your natural hair color, turn to Garnier hair color
Over 100 Years of Pioneering in Hair Care: Since 1904 Garnier has blended naturally inspired and derived ingredients into breakthrough formulas; Nourish your hair with hair color and care from Garnier
Inspired By Nature: Garnier carries an array of products for your hair and skin care needs, from shampoos, color care and styling products to formulas that cleanse, moisturize and repair skin
* As an Amazon Associate I earn from qualifying purchases.
Garnier B2 Reddish Brown Roasted Coffee
This product by Garnier provides a nourishing rich effect to your hair for a lasting duration. It is made with natural ingredients like fruit oil and vitamin E to ensure full protection of your hair. The application is gentle and easy. It covers grey hair incomplete and the conditioner ensures the smooth and soft wellbeing of your hair.
Light Red Brown Hair Dye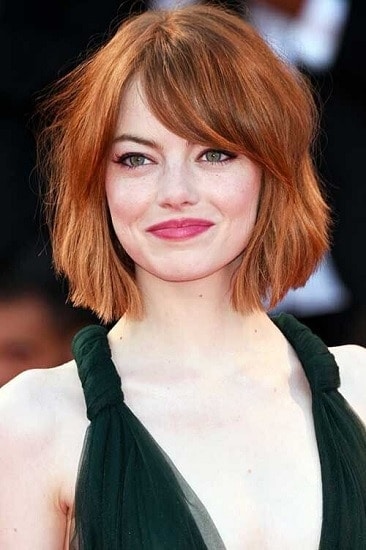 When you ask any woman, red tones are what they never want to hear in brown-colored hair. This is why giving your brown a neutral tone is tricky. The professional colorist knows how to tone down the orange or reddish tones. Light brown hair dye is suitable for covering blonde and light brown hair. The dye cannot easily show up on dark or black hair.
Before deciding fully on the right hair color, decide whether you are going for permanent hair color or temporal. Semi-permanent hair colors can also be long-lasting depending on the porous nature of the hair. Some of the gentle and easy to use formulas for your long-lasting light red-brown include 6R Radiant Red Light Red Brown – Precision foam permanent hair color by John Frieda and 5R Light Red Brown Color Brilliance Permanent by Ion among others.
Dark Reddish Brown Hair Dye
4R Radiant Red Dark Red Brown – Precision foam permanent color by John Frieda is easy to use and gives the perfect outcome. The smell is nice and the foam does not run down the face or neck due to its creamy nature.
Garnier Nutrisse Haircolor 452 Dark Reddish Brown Chocolate Cherry. This product is gentle and easy to use. It only takes 30 minutes to attain your dark reddish-brown hair shade. The complete kit contains a conditioner, the dye, instructions, and the application gloves. The smell is amazing and the hair color lasts long before fading.
Clairol Dark Reddish Brown 112A. This product is designed to provide you with a natural appearance with highlights in an easy and simple application. For browns, expect a brilliant look. For your red hair, this is the best brand to add radiance. It lasts for more than seven weeks on your head and the conditioning gloss is to ensure your hair protection besides adding intense shine. Above all, it perfectly covers grey hair to give you permanent natural-looking hair color.
Best Red Brown Hair Dye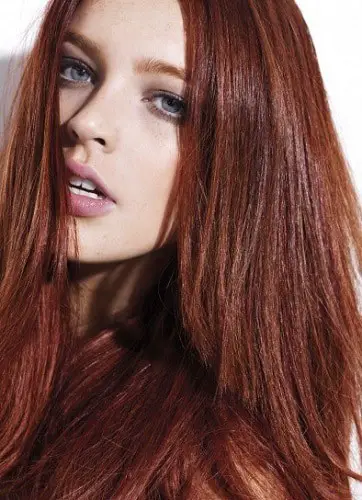 There are few people who have red natural hair color. Red hair fades faster especially when exposed to the sunlight. Therefore it requires great care and maintenance to pull off this vibrant hair color. Red-brown hair dye is among the perfect ways of covering red hair. Though the red tones are likely to show up, your professional colorist should be in a position to tell you how to neutralize them down.
If you have decided to color your hair at home using box dye, you have to take time and research the best red-brown hair dye that is not only long-lasting but also capable of nourishing your hair to appear strong and healthy. Dyes contain chemical substances that are harsh to your hair. Ammonia is among what many manufacturers are trying to avoid in making hair care products.
The ability to completely cover grey hair is a stronghold for a good red-brown hair dye. There are some brands that make use of natural ingredients like avocado and vitamin E hence regarded more preferable to those that make use of chemical compounds. Above all, conduct an allergy test before use of any product on your hair.
Best Red Hair Dye for Brown Hair
Garnier is among the popular hair coloring brands valued by many celebrities and Hollywood stars. Garnier Nutrisse has several lines of products that include the best red hair dye for brown hair ranging from natural medium brown to dark. The natural ingredients used ensures that your hair has been provided with the right tone.
L'Oreal Paris Excellent Crème with Pro-Keratine Complex in the 4R dark auburn shade is suitable for light and medium brown hair. Your hair requires great maintenance and a suitable shampoo and conditioner from L'Oreal Paris is all you need to ensure your hair is not only healthy but also vibrant and shiny.
Revlon Color silk lines also have a suitable product for brunettes. The Luminista hair color in red 150 is fabulous in covering most shades of brown hair ranging from light to dark. The product provides a long-lasting color besides nourishing your hair to appear strong and shiny.
Clairol Nice 'N Easy 6R light auburn shade of red color is ideal in completely covering brown hair. The manufacturer's utilized natural ingredients in the production of this brand. The high-quality hair dyes by Clairol are easy in application to give your hair instant red vibrant color without orange undertones.
Dark Red Brown Hair Dye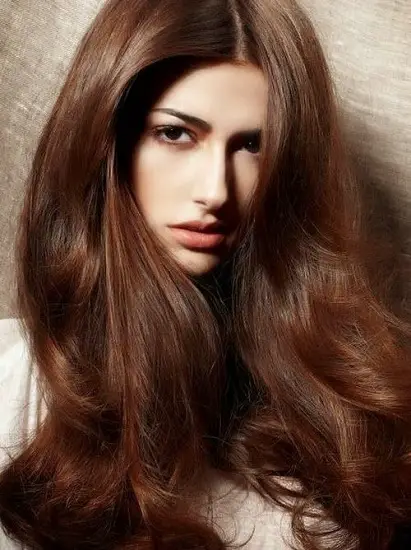 Covering your red hair or brown hair can be a challenge. In either case, there is a fear of reddish tones appearing. Blonde and light to medium brown hair color can perfectly be covered with dark brown hair dye. Black or dark brown hair color requires lightening for the dark red-brown to show naturally.
Since black hair has more red pigments according to the study, they are responsible for the imperfect results of lifting without lightening. Bleaching solutions are harsh to any hair type and they should be professionally applied to your hair at the salon. Doing it on your own is risking hair damage.
Blonde and light brown hair is likely to appear darker on an application of a light shade of dark red-brown hair dye. This is due to the high rate of dye penetration to these hair types that are said to be more porous.
Remember to conduct an allergy test and consult a hair color professional before completely making your final decision on the best red-brown hair dye to purchase.