What is the best skin lightening soap for African Americans? Get more insights on the best skin whitening soap for dark skin and black people
What is the best skin lightening soap for dark skin?Every women dream of having a fair skin. It is however for this matter that there are various ways on how to lighten skin in the market and at home. Skin lightening pills, skin whitening creams and skin lightening soap are among the products available for accomplishing this mission.
Bleaching skin entails a simple process though there are associated dangers that related to hydroquinone substance in most of the skin lightening products. This post has looked at some reviews of the top rated skin whitening soap that is not only effective but also safe to use.
Best Skin Lightening Soap for Dark Skin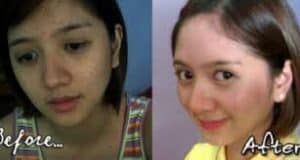 It is not an easy task in finding out the best skin lightening soap for black skin people. This is due to the fact that most skin whitening soaps over the counter have ingredients that might not work effectively for your skin tone and complexion. There are also harmful ingredients such as sodium lauryl and hydroquinone that are said to be risk posing to the skin.
There are some soaps that have suitable ingredients such as papaya, kojic acid and glutathione that also acts as antioxidants and anti-aging. They act similar to some of the skin lightening pills and supplements. Using such soap ensures that you are protected against infections, and your skin is smooth supple and younger looking.
Best Skin Lightening soap for Black Skin – How to Choose
Research on the best soap and look at customers reviews
Find out on the ingredients used in the manufacture of the soap
Avoid soap that has harmful chemical ingredients as said before
Check to find out if the soap is effective for black skin.
Read about the side effects and dangers of skin whitening soap
Go for the soap that has kojic, papaya or glutathione ingredients.
Best Skin Lightening Soap for African Americans Reviews
Here are some of the best skin whitening soaps for African Americans you can confidently try and you will never go wrong with.
Kojie SAN Kojic Skin Lightening Soaps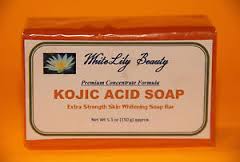 This is one of the best skin bleaching product by Kojie San. It is available at pocket friendly price ranging from $10 to $12 on selling agents like amazon, ebay and walgreens. The Kojic Acid Soap is approved as safe by dermatologists and is the most effective as attested by most of the users.
Kojie SAN Kojic Skin Lightening Soap is also an antioxidant and it helps in boosting the body's immunity in fighting and eliminating most of the skin blemishes such as acne, Dark Age spots, freckles, uneven skin pigmentation and sun damaged skin. This is an effective skin whitening product that is recommended for day washing of the face and body.
Psalmstre New Placenta Herbal Beauty Soap – Goats Milk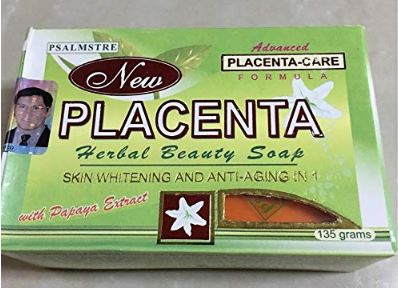 This is yet another soap ideal for lightening black people. Manufactured Psalmstre, the product is available at amazon, ebay or Walmart at price ranging from $6 to $8. It is popular and famous in enhancing a skin whitening effect within the shortest time of use.
The herbal beauty soap ia made with natural ingredients hence the safest soap to use. Among what has been used in the manufacture include, Virgin Coconut Oil, Vitamin E, Botanical Placenta Extract and Goat's milk suitable for skin nourishment.
Besides skin bleaching, the soap is an effective antioxidant, moisturizer, exfoliant and antibacterial. The anti-aging feature created by addition of the goat's milk make this soap an extraordinary in defining your beauty. The vitamins and anti-irritant feature makes it ideal for sun damaged skin, wrinkles, pimples, acne, body odors, eczema and other skin blemishes.
Likas Papaya Skin Whitening Herbal Soap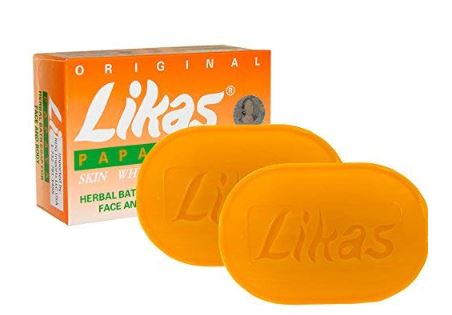 Manufactured by Trinidad Cosmetics Laboratory, this is the best soap for lightening African American skin and black people skin complexions. It is available at amazon at a friendly price of $6 to $7. It is enriched with natural tropical herbs and papaya ingredients specifically enzymes for enhancing a lighter skin.
To keep your skin light and smooth, use the soap regularly since its natural feature makes it a gentle product to use that does not dry the skin by preventing natural oil production. It is also an anti-aging product that ensures your skin is young and soft. For treatment and prevention of other skin blemishes such as wrinkles, lightening dark spots and freckles, papaya herbal soap is the best.
According to most of the users, this soap is so amazing in repairing of sun damaged skin, removal of pimples and it is gentle on skin. Regular washing your face and body ensures that your skin tone is even and the pigmentation changes form dark to fair within the shortest time.
Glutathione Soap for Skin Whitening
This is another top rated soap that is ideal for all skin types. Black, dark and Asian skin complexion can use this soap without risking any side effects. It is popularly known as an anti-oxidant, anti-aging besides skin lightening. The ingredients used are safe making it perfect in removing scars permanently form the skin.
This hydroquinone free product is made of rich ingredients such as Soya oil, Vitamin C and E, in combination with essential minerals and proteins. The glutathione feature makes the soap an ideal antioxidant in the prevention and healing of skin diseases such as age spots, freckles, hormonal imbalances and skin moisturizing.
Use regularly by massaging your skin with this soap for the best results. Do not rub the soap on the skin and avoid it getting into your eyes since it can cause irritation. The users have testified this soap as effective in getting a lighter skin within the shortest time of use.
Other soaps you can find relevant include; Cyleina Black Pearl, CY Gabriel, Professional Skin Care Formula and RDL Whitening Papaya Soap among others. Remember to check at the ingredients used to make sure it is not only gentle on your skin but also safe to use.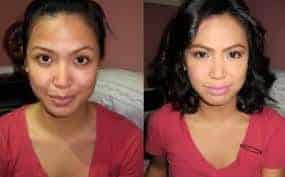 Skin Bleaching Before and After using skin Lightening Soap – Pictures
There are many skin lightening soap before and after pictures you can look at before getting to the shop to purchase the product. They include photos of celebrities who have successfully lighten their skin using some of these products. There are also skin bleaching creams recommended for a particular soap for better results.