What are the causes of stretch marks? Get more insight into the causes of different types of stretch marks. The article has explored the various treatments of stretch marks and home remedies.
What are Stretch Marks?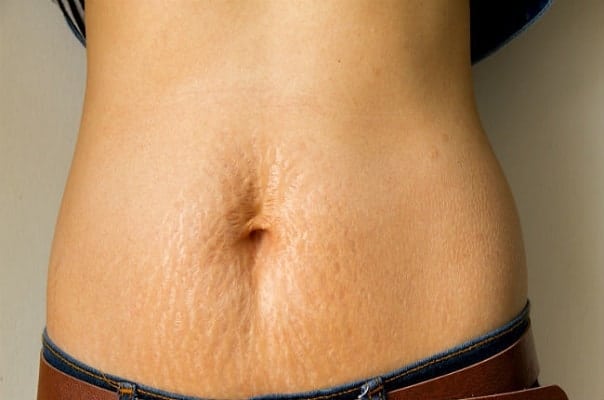 These are strips that form on the skin due to stretching, they are noticeable and mostly appear on the abdomen, thighs, butts, breasts. They have varied colors depending on skin type. The streak colors include white, purple, and sometimes pink. Both men and women can experience stretch marks on different body parts.
Which Body Parts Experience Stretch Marks?
Some of the parts susceptible to stretch marks include the following, stomach stretch marks, stretch marks on hips and thigh, breast stretch marks, upper and underarm stretch marks, lower back, legs stretch marks, buttocks stretch marks shoulder stretch marks among others.
How Does Stretch Marks Look Like?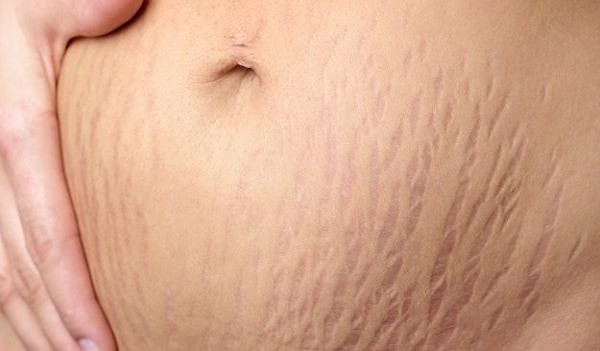 This is a question many people who have never had experience with stretch marks keep asking. Most teenagers would like to know this such that they can easily tell when stretch marks start appearing. Stretch marks have no symptoms and most people notice them upon the appearance.
At the initial stage, these strips appear like longitudinal pink lines on the mentioned parts. They intensify as time goes by and the pink lines lighten to purple which finally turns to silvery in appearance. Striae rubra is a term used to describe stretch marks that appear purplish-pink in medical terms. Striae albae, on the other hand, describes silvery stretch marks. Striae nigrae are the dark brown stretch marks observed in people with dark complexity.
What are the Causes of Stretch Marks?
Stretch marks can be genetically inherited from the parents. "Basically, if your mother had them, you're probably going to have them" [A director of the University of Miami Cosmetic Center, Laslie Bauman] Therefore observe if your parents have them and begin finding on how you can deal with them should they appear in future on your skin.
When skin is overstretched the underneath fibers get injured. There are lines left as scars after healing and they will definitely have different colors like silver, pink, or purple hence termed as stretch marks. There are various factors that can cause the skin to stretch including muscle gaining and weight loss. Pregnancy can also cause to the stretching hence the formation of marks on the thighs, stomach, and belly.
Weight gain can cause the skin to stretch hence the formation of scaring lines. This is common especially when weight is gained rapidly. Weight loss can also lead to the formation of these strips on the skin. There are safe and proven ways for weight loss or gain that prevents the occurrence of stretch marks. Bodybuilding can cause the sprout of this skin deformation condition.
Some stretch marks can form as a symptom of some skin disorders like Cushing's illness and adrenal disorders. People who use steroids for bodybuilding can easily experience stretch marks. Teenagers at puberty experience rapid development of body parts. This may not exempt them from having streaks on the skin. Therefore it is evident that individuals in adolescence are susceptible to stretch marks.
What are the Types of Stretch Marks?
White and red stretch marks are the two distinctive classes of stretch marks. Since we have stretch marks forming on different body parts, the article will narrow down to address the subcategories of stretch marks depending on their area of appearance. Causes of stretch marks, in this case, may remain the same for either type. To begin with, find out what is the difference between white stretch marks and red stretch marks.
What is the Difference between Red Stretch Marks & White Stretch Marks?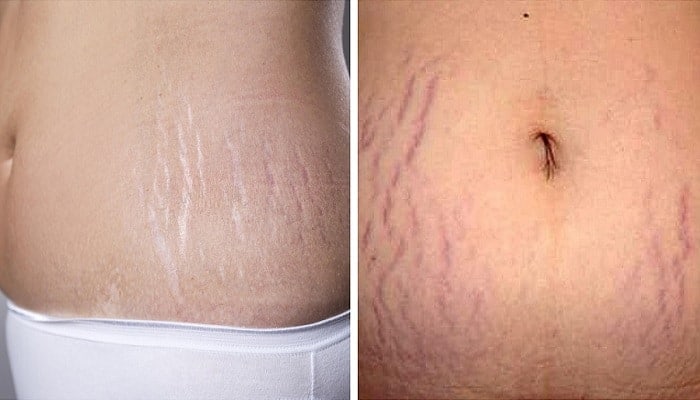 Red Stretch Marks
They are also regarded as pink stretch marks by some people. Red stretch marks represent the initial young stage for the formation of stretch marks of any kind. When the skin is stretched for instance due to pregnancy or weight gain, red or pink lines appear beneath the skin surface due to injured fiber. The red stretch marks, however, changes color as the scarring heals.
Red stretch marks can be treated and made to disappear by the use of stretch mark creams, oils, and laser stretch mark treatments. They can easily fade due to their young nature. The microdermabrasion technique can also be used in the treatment of red stretch marks.
White Stretch Marks
These are aged red or pink stretch marks that have changed the color. They can sometimes appear silvery and they are considered permanent. By looking at the stretch mark pictures you can tell that color is not a distinctive factor of naming them red and white. Neither do the causes of stretch marks is used in distinguishing and naming them as well.
White stretch marks are tough and resistant to some of the stretch mark creams and lotions. They may completely fail to disappear or can take quite long for them to fade. More powerful stretch mark products and sophisticated methods of stretch mark treatment and removal like surgery are the only proven ways of getting rid of white stretch marks.
Types of Stretch Marks Based on Body Parts
Stretch Marks on Stomach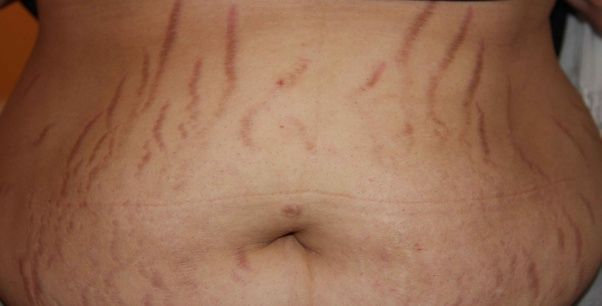 Both men and women can experience stretch marks on the stomach. Some people I have interacted with have found it difficult to understand if men can really have stretch marks on the stomach. Obesity in men leads to fats deposit formation around the stomach. The skin gets stretched due to gain weight hence the occurrence of the stretch marks on the stomach besides the thighs and buttocks.
Causes of stretch marks on the stomach among women are a result of known reasons. Pregnancy can either cause weight gain or weight loss. All the same, the two effects leave streak lines running down on the stomach. Both red stretch marks and white stretch marks can be noticed on the stomach and the belly as well.
Pregnancy lines is a term used in describing stretch marks on the stomach among women. The pregnancy lines form on the belly after and during the pregnancy. During this period women also experience stretch marks on the thighs, hips, buttocks, legs, and thighs.
Stretch Marks on the Breasts
This is common in pregnant women and those who are doing breastfeeding. The skin on the breasts becomes elastic and stretches making the underneath fiber to damage. This causes scarring that is either red or white.  Causes of stretch marks on the breasts are obvious and mainly due to suspended weight.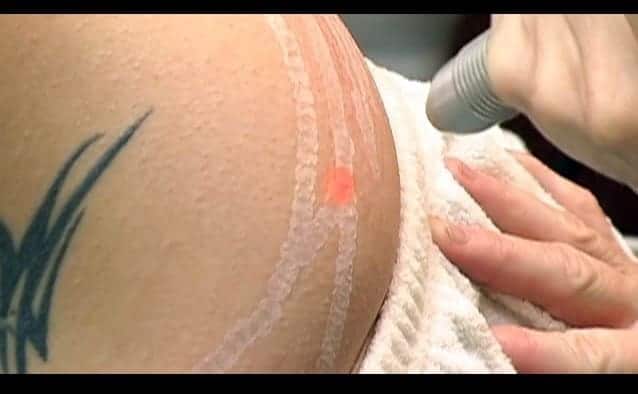 The listed below are some of the proven and best treatments for getting rid of stretch marks.
Microdermabrasion for stretch marks removal
Lotions for stretch marks removal
Stretch Mark Lotion: This non greasy lotion is ideal for all over body use to improve skin elasticity, texture and tone and is widely recommended for stretch marks during and after pregnancy or weight fluctuation
Natural Factors: This lotion features Pure Cocoa Butter and Shea Butter, Natural Oils, Collagen, Elastin and Lutein keep skin moisturized and supple for 48 hours, allowing skin to stretch more easily
Finest Ingredients: We strive to use only the finest natural, raw ingredients to bring you soft, hydrated and beautiful hair and skin; We support sustainable production of Shea and Cocoa Butter and Coconut Oil worldwide
Choose What's Real: Our beauty products and hair and skin treatments feature real high quality, plant based ingredients in formulas that really work to hydrate and soften, from lip balm to bar soap to body butter
Palmer's: Our Cocoa Butter, Coconut Oil, Shea Butter, Olive Oil, and Vitamin E product lines include creams, balms, lotions, oils and soaps for hand and body, face, lip, sun care, hair care and pregnancy and stretch mark care
* As an Amazon Associate I earn from qualifying purchases.
Oils for stretch marks removal.
HELPS IMPROVES APPEARANCE OF SCARS AND STRETCH MARKS - Dermatologist recommended and clinically proven for scars, stretch marks, uneven skin tone and so much more
PACKED WITH NATUAL OILS - Vitamin E helps maintain healthy looking skin while natural Chamomile and Lavender Oil calm and soothe
LOCKS IN ESSENTIAL HYDRATION WITHOUT CLOGGING PORES - Bio-Oil Skincare Oil is a uniquely formulated, non-greasy body oil that hydrates skin and helps retain essential moisture
PLANET & ANIMAL FRIENDLY — Vegan friendly, paraben free, cruelty free, non-comedogenic, and 100% recyclable
FORMULATED FOR ALL SKIN TYPES - Helps soften skin for all types, tones, textures and safe for use on face and body and won't clog pores
* As an Amazon Associate I earn from qualifying purchases.
Creams for stretch marks removal
Formulated with NIA-114 is our patented, optimized form of Niacin/VitaminB3 clinically proven to strengthen the skin barrier and supercharge the performance of other ingredients for visibly transformed, healthy-looking skin.
Visibly smooth & soften the look of fine lines and wrinkles
Includes peptides to boost your daily skin routine
For stretchmarks and deep wrinkles
Powerful moisture
Use Daily
* As an Amazon Associate I earn from qualifying purchases.
If you are serious about Scar and Stretch mark, this is your system.
Scar & Stretch Mark Reduction Treatment Machine, Home and Salon System for men and women. Unmatched performance.
Fast Proven results using the lastest technology.
Professional grade results in a compact and affordable home use machine.
This is returnable. 90 day, 100% satisfaction guarantee. Contact the manufacturer directly by calling the number on the back page of the instructions for assistance.
* As an Amazon Associate I earn from qualifying purchases.
Herbal remedies for stretch marks removal
EXFOLIATING SALT SCRUB - This exfoliator body scrub can gently exfoliate the skin and remove dry and dead skin cells. The exfoliation process can assist as a stretch mark remover which will promote fresh, healthier, and younger looking skin. It can also improve the effectiveness of topical skin care products as the skin will be able to absorb the moisturizer and retain it longer. Perfect for use as a foot scrub for soft, smooth feet.
MOISTURIZING FULL BODY SCRUB – The rich and precious oils contained in this hand, foot and face scrub are invigorating and nourishing. It is a great moisturizer for skin and can act as a cleanser for oily and acne prone skin. Gently buff away dead, dry skin, and reveal newer-looking skin underneath with this facial scrub and skin scrub.
COFFEE SCRUB FOR CELLULITE AND STRETCH MARKS – Combat cellulite naturally with our anti cellulite coffee body scrub. It may help reduce the appearance of cellulite when gently massaging onto any problem area, such as buttocks, abdomen, or thighs. We combine the best quality coffee grounds with moisturizing, skin-soothing oils for an extra exfoliating and moisturizing kick. Use for a better experience than any cellulite cream or cellulite removal cream.
COMBAT SIGNS OF AGING – An anti-aging moisturizer scrub that can help soften the skin and fight wrinkles, fine lines, and dark spots. It can help reduce signs of aging and tighten skin pores for a cleaner and smoother looking skin. The natural ingredients in this scrub help restore skin elasticity and suppleness. Feel younger, feel better.
SUITABLE FOR ALL SKIN TYPES – Our exfoliating body scrub is recommended for oily skin, dry skin, and everything in between. Get healthy, glowing skin with this spa quality gentle exfoliating and moisturizing body scrub and hand scrub! Apply it to moistened skin and massage gently with your fingertips in a circular motion for around 5 minutes. Rinse thoroughly and pat dry.
* As an Amazon Associate I earn from qualifying purchases.
Vitamins for stretch marks treatment
The Real Deal—Not Synthetic: - Our 100% Pure & Natural Vitamin E Oil (d-alpha tocopherol) for skin is all-natural, 100% pure derived from non-GMO organic olives. Using a unique distillation and extraction process the Vitamin E is extracted from olives rather than sunflowers. The result is a Natural Vitamin E Oil that is 100% pure, less sticky, faster absorbed, nearly clear in color and more bioavailable. We call this one of a kind Natural Vitamin E Oil: Natural-E-Clear.
Radiant, Moisturized & Youthful Skin - An indispensable nutrient for collagen production, our 100% pure & natural vitamin E oil addresses multiple beauty dilemmas. Our skin renewing oil helps repair skin damage from surgery, acne, pregnancy (stretch mark prevention), aging, injury, the sun (dark spots) and more.
OUR CUSTOMERS KNOW BEST - Don't just take our word for it, see thousands of reviews from real Amazon customers rave about moisturized, fresher & more youthful looking skin.
Deeply Healing: RejuveNaturals Vitamin E Oil contains only natural Vitamin E oil. Every drop unleashes the full potency of this powerful antioxidant in a form that's absorbed readily to nourish your skin from the inside out.
Non-GMO & USA-Made (for Your Peace of Mind). You'll love the purity of our vegan, gluten-free, non-GMO, Natural Vitamin E Oil for the face and body. It's free of additives, allergens and chemicals, it is cruelty-free and virtually odorless and colorless. Our 100% Pure, Natural E Oil is not as thin as typical water based serums, but not nearly as thick or sticky as other pure vitamin e oils.
* As an Amazon Associate I earn from qualifying purchases.
Natural stretch marks treatments
Gentle but Effective - Say goodbye to mass produced body butters for women with nasty ingredients and say hello to our simple unscented lotion for all skin types with nourishing gentle ingredients
Stretch mark cream - Help reduce the appearance of blemishes scars and stretch marks by rehydrating skin with our deep nourishing fragrance free body lotion designed to support smoother looking skin
Coconut lotion - Our formula combines hydrating shea butter and cocoa butter with enticing coconut oil and avocado oil for skin to moisturize your body for firm smooth and silky soft looking skin
Anti aging body lotion - Formulated to minimize the appearance of fine lines and wrinkles our fast absorbing coconut oil body lotion maintains skin's moisture for luxuriously beautiful skin hydration
Honeydew premium quality - Our hand lotion for dry hands features natural ingredients for body skin care products for women and men you can trust thanks to paraben free and cruelty free ingredients
* As an Amazon Associate I earn from qualifying purchases.
Mederma therapy for stretch marks removal.
Mederma Stretch Marks Therapy is paraben free.
Helps prevent stretch marks AND may be used DURING pregnancy, beginning in the second trimester.
Can continue use while breastfeeding - so it's perfect for moms
Mederma Stretch Marks Therapy is a nourishing cream formula
Combines a unique blend of ingredients: Cepalin, a proprietary botanical extract, Hyaluronic acid, Centella asiatica plant extract
* As an Amazon Associate I earn from qualifying purchases.