Learn how to get soft lips overnight by going through the discussion in this article. Everyone wants really super soft lips though they do not come on a silver planter considering the harsh environmental conditions we live in. Baby kissable lips is a not only an implication of good health but also an appealing appearance.
How to Get Soft Lips Overnight
Here are methods you can use to get baby soft kissable plump lips.
Petroleum jelly application: Lip balms help in the healing and protection of chapped dry lips. Apply Vaseline regularly before going to bed at night. In a day you can also apply a thin layer of this product since it is effective in protecting your lips against harsh environmental conditions such as cold, UV rays and wind.
Application of the best lip balm: Moisturize you lips daily in the morning by using a moisturizing lip balm. It should be used along with any other lip care product you uses such as lipstick, lip gloss or lip stain. While choosing the lip balm ensure the ingredients are gentle on your lips and they are also not allergic to your body. Examples of best lip balm you can try include: Nivea, Banana Boat, Burt's Bees, Carmex, Softlips and Blistex among others.
Avoid application of lip care products with fragrances, dyes or flavors:

Homemade lip exfoliators

are best used in the scrubbing of lips since they are all natural. There are also lip balms that are made from natural extracts. Synthetic products might contain chemical elements that not only irritate lips but also make them chapped and dry. Most of the lip products you should use must have at least SPF 15 to protect your lips against UV radiations and sun burn damages.
Apply the best moisturizing lipstick for your skin tone: Learn how to get soft lips by application of a correct lipstick that ensures your lips are moisturized all day long. There are favorable lip balms and lipsticks that contain natural lip effective ingredients such as Cocoa butter, Coconut oil and Olive oils which are essential ingredients for protecting your lips.
Lip exfoliation: Use your

best lip exfoliator

in the removal of dead skin from your lips. There are various ways on

how to exfoliate lips

and mastering such techniques will make you get the super lustrous lips you have been dreaming of.
Drinking Water: This is the best way to ensure your body remains hydrated. Hot or too cold weather conditions can easily dehydrate your body due to high metabolism reactions. Lips contain the thinnest skin and they will easily become dry and chapped. However drinking sufficient amount of water will save you from this lip condition.
Avoid licking your lips: Many people are tempted to lick their lips when they feel an irritation or dryness. When you feel the urge, it is recommended that you apply a chapstick or a thin layer of Vaseline for guys. Obtain your favorite brand at drugstores such as Walgreens and CVS and pocket friendly cost.

How to Get Really Soft Lips (Super Soft Lips)
How to Get Really Soft Lips (Super Soft Lips)
Lip exfoliation is the best way on how to get super soft lips for both guys and ladies. It involves using various products and techniques. Sugar lip scrub is not only gentle but also a natural way of removing dead skin without risking any chemical irritation or damage. Here is natural lip scrub recipes you can never go wrong with:
Sugar, Honey and Olive Oil Mixture
Naturally sugar is an abrasive and it is the best at home ingredient suitable for lip exfoliation. When sugar is mixed with natural honey and olive oil, the paste not only removes the dead skin from the chapped lips but also heals and moisturizes at the same time. This is however the best homemade lip exfoliator you can never go wrong with.
Honey is medicinal in nature and is used in curing of many diseases. This feature makes it suitable in promoting healing of flaky lips. It is also a natural moisturizer hence keeping your lips hydrated all day and night long. Olive is a type of edible oil and it is added to the mixture to help in creating a protective barrier. Oil however ensures your lips are protected from excessive sunlight, cold and other factors that leads to drying and chapping of lips.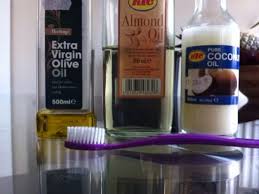 Sugar Lip Scrub Recipe:
Ingredients
1 teaspoon natural honey
Small cup
1 teaspoon olive oil, sweet almond oil or sunflower oil
2 teaspoons granulated white sugar
1 to 2 drops essential oil (optional)
Lemon juice (optional)
Cotton balls
Moisturizer or lip balm
Procedure
Place the 1 teaspoon full of natural honey in a small sterile cup. Gently warm the honey in for five seconds in your microwave.
Add 1 teaspoon full of olive oil, or almond or sunflower oil
Add 2 teaspoons full of granulated brown or white sugar and stir to mix.
You can add a drop of lemon juice if you feel like to create a soothing effect.
If you desire you can also add few drops of essential oil such as spearmint or lemon flavored oil for a soothing scent.
With clean hands apply the paste using a finger in a circular motion for 2 minutes
Wipe the sugar scrub off the lips using the clean cotton ball and rinse with warm water.
Finalize by application of your best lip moisturizer or balm
Repeat the same for 2 times a week and your lips will be silky soft after one to two months.
Store your excess homemade lip exfoliator in a closed container and keep in fridge for future
How to Get Baby Soft Lips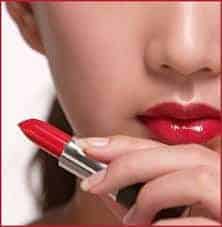 There are also other natural ways on how to get soft lips overnight. The best time to prepare and apply is before getting to bed. Your lips will have enough time to heal and when you wake up in the morning, your lips will be ready for you to apply your best lip balm and lipstick.
Baking Soda and Water Mixture: Add a small amount of water to the baking soda and stir the mixture. Using a toothbrush or you finger, apply the paste in a gentle circular motion. Finalize by application of a moisturizing lip balm, Vaseline, Coconut Oil or Olive Oil. Baking soda is a natural abrasive and will make you get baby soft lips overnight.
A Mixture of Lemon, Castor Oil and Glycerin: Mix the three ingredients in a bowl and thoroughly stir to mix. Apply the paste formed on the lips before bed time using your finger or a toothbrush. Lemon possess a healing property that will treat any chapped lips. Oil helps in protecting the lips by forming a barrier. Glycerin is added since it is a moisturizer.
Mixture of Rose Petals and Fresh Raw Milk: Soak some rose petals in a bowl containing raw milk. After a few minutes, stir the mixture to form a paste. Apply the paste on your lips and take 3 to 5 minutes before washing with warm water. Apply some lip balm or moisturizer for soft lustrous color lips.
How to Get Soft Kissable Lips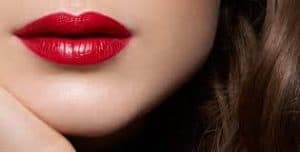 Many people are not aware of how to get soft lips using a toothbrush. Dead skin on your lips can make them appear dark and old regardless of application of an effective lip balm and lipstick. Toothbrush can make you get the soft kissable lips within 5 minutes and is only once or twice a week.
All you need is warm water in a glass and a toothbrush with gentle soft bristles. Baby toothbrush or an old one is preferable since they have very soft bristles that cannot damage your lips. You can will therefore hove to scrub your lips in a circular motion for 2 or 3 minutes. Effectively you can use along with your natural lip scrub or after application of Vaseline to soften the dead skin.
Do not use the same brush to clean your teeth since patches of dead skin can remain on your teeth. Lips that are scrubbed with a toothbrush are soft lustrous and kissable. For protection of your lips, apply a small layer of lip balm or Coconut oil just after the exfoliation.
How to Get Soft Plump Lips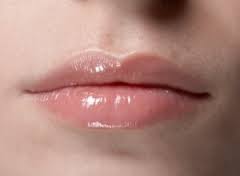 Soft plump lips are not only sexually appealing but also gorgeous and outstanding. There are various ways on how to get soft plump lips ranging from natural to artificial. All you need to do is strictly follow and adhere to the guidelines and tips recommended.
As discussed above exfoliation is the best natural way to make your lips outstanding. You can use your best drugstore lip exfoliator or natural homemade lip exfoliator. Above all, remember to use a brush while scrubbing the lips especially with sugar or Vaseline.
Natural ways of making lips plump are recommended over artificial techniques that involve surgery and use of synthetic products that may contain harsh chemical ingredients. There are essential oils that you can add to your lip balm. Example include; Cinnamon essential oil, Peppermint essential oil and Cayenne Pepper essential oil among others.
Conducting lip exercises is one way on how to get soft lips that are plump. Regular exercises for at least three times a week can give you great lip in a period of less than two months. Some of such lip exercises include; whistle, smiling, kissing and rotating your lips from side to side.
In conclusion, therefore share with us your experience on how to get soft lips, really soft baby kissable lips that makes you get that hot outstanding pout.
Recent Content