Learn how to dye your light or dark hair in golden brown hair color using the best golden brown hair dye brands. Read to find more on the perfect shades for your skin
What is the best golden brown hair dye? Get more insight on best brands of golden brown hair dye for light, medium, and dark shades. The post also explores golden brown hair dye for darker hair.
Light Golden Brown Hair Dye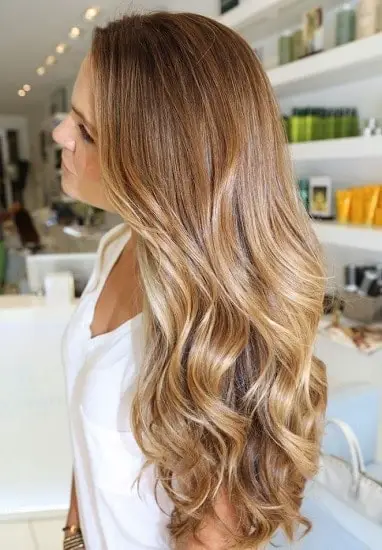 Golden brown is an attractive and appealing shade of brown hair color due to the shiny and vibrant hues. This is the hair color that many stars are discovering and the golden tones are really fabulous when drenched with some warmth from the sunlight. It is not hard to pull of golden brown especially when you know what is suitable for your skin complexion.
Golden brown is a warm hair color that looks stunning on warm skin complexion women. More so those with olive or darker skin with yellow golden undertones can still perfectly pull off this nuance of brown hair color. The golden hues add radiance to the yellow tinge making it to sparkle shiny. If you are rosy complexion, this may not be the suitable hair color for you.
This shade of hair color looks flamboyant with some hairstyles for brown light hair. To enhance the golden shimmer opt for haircuts and styles that portrays youthful feminine features. This doesn't matter whether you prefer braided or shags hairstyle. Wavy and curly hair is the most stunning when accentuated with light golden brown shade.
How to Color your Hair Light Golden Brown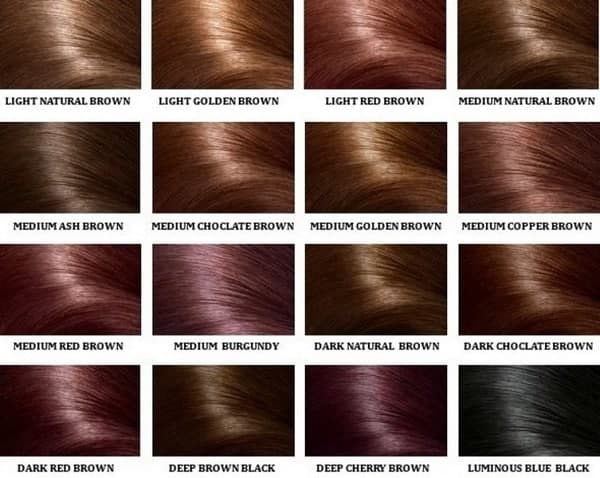 Permanent hair color is among the ways of changing your appearance. They are preferable due to the long-lasting outcome. The only problem is when your hair requires lightening that may involve harsh treatment process like procedures. Despite the lasting feature of permanent hair colors, you also need to maintain it well to prevent it from fading.
This can be handled perfectly by a professional colorist in the beauty salon or nearby by hairdressing school. But due to economic situations and privacy, some people prefer doing it on their own at home. If this is the best alternative then you ought to go for the best brand of light golden brown hair dye and carefully follow the instructions as provided.
Ammonia free products are ideal on your hair since they do not have a harsh effect on your hair. The smell is also an important factor in choosing the best hair dye for your hair. There are those that smell pleasantly while others not. The ability to cover grey hair is also important. This shows how the dye can be effective to other colored hair.
Steps on how to Apply Golden Brown Hair Dye
Wrap a towel around your shoulders to protect your skin and clothes
Using the gloves provided in the kit place the color gel into the applicator bottle
Cap the bottle and shake slowly in a gentle way
Perform a strand test as you follow the provided instructions.
If you are satisfied with the test, go ahead and apply to the dye to your hair.
Ensure the dye is evenly spread to the rest of the hair and allow it to settle for the instructed time.
Rinse your hair with warm water and dry it completely. A conditioner should be applied and in most cases, the kit will contain this hair care product. Rinse, dye and comb to your desired style.
Watch below video to learn the process of dying your hair golden brown at home
Hair Dye Application Tips
These are important tips that you should be aware of while caring out the dye application process. They not only safeguard you from harsh chemical reactions but also ensure that your hair color is lasting longer. Do not dye your hair while in a hurry, since this a process that requires enough time.
Hair dyes are messy and they should be carefully applied.
Unwashed hair contains natural sebum that protects the scalp from harsh chemicals in the dye.
Stay within the three shades of your natural hair color to avoid looking artificial.
You need two packets of the dye for your long hair.
Keep the application time and note that the coloring process happens in stages.
Shampoo and condition your dyed hair approximately once a week for shiny and healthy appearance.
For dark hair, bleaching or color stripping should be done before the application of a light hair color.
If you observe unwanted red or orange tones, use a color toner or ash brown hair dye to tone down your brown hair to a neutral level.
Light Golden Brown Hair dye on Black Hair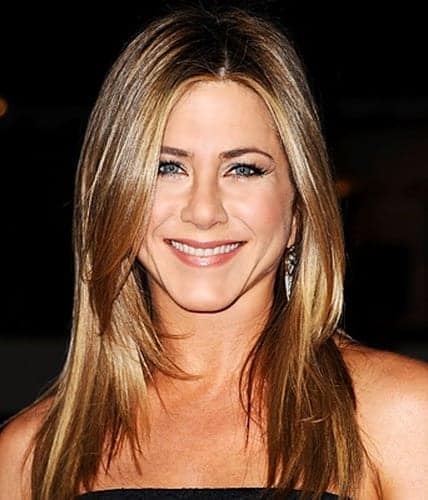 Light hair color may not show up on dark hair color. The peroxide in the hair dye products is not strong enough to lift black hair color. Though bleaching is a hair damaging process especially when carried out on your own, the home kits come with the instructions to follow and the process can be successful.
Black colored hair will similarly not show up in light golden brown hair color. Therefore you are likely to strip off the color using the color remover product. The process can also be hair damaging and you will have to strictly adhere to the instructed time.
In both cases, hair damaging can occur. This due to the dehydration of the hair by chemical agents in these products. Deep conditioning should follow the bleaching and color stripping processes. This helps your hair to recover from damage stage by restoring the moisture content. Some orange or red tones can be experienced but a suitable toner can be used to neutralize them out.
Best Brands for Light Golden Hair Dye
6.3 Light Golden Brown Excellence by L'Oréal Paris
Nice'N Easy Hair Lasting Colour Light Golden Brown 76 by Clairol
54G Light Golden Brown Hair Color by Revlon
Clairol Perfect 10 By Nice 'N Easy Hair Color 006g Light Golden Brown
665 Light Golden Brown – Schwarzkopf Perfect Mousse
Garnier Olia Permanent Hair Colour 6.3 Golden Light Brown
Nice 'N' Easy Permanent Hair Colour 116A NATURAL LIGHT GOLDEN BROWN
Nice 'N' Easy by Loving Care 76 LIGHT GOLDEN BROWN
Ion Demi 5G Light Golden Brown
Dark Golden Brown Hair Dye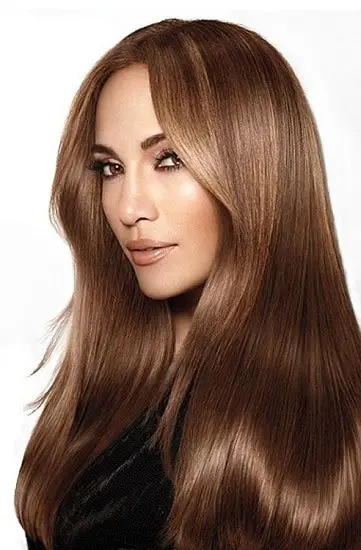 Blonde hair color can be covered by any shade of dark golden brown hair dye to appear naturally stunning. A toner can be used to neutralize the orange-red tones among some people. if you have any shade of brown hair ranging from light to dark then this can also be the perfect way of pulling dark golden brown hair color.
Black or dark hair requires lightening to few levels for the dark brown hair color to show up. This is the only way to remove the dark pigmentation. It is tricky to deal with black hair lightening process on your own since the risk of damaging your hair is high. You can also end up with unwanted tones in your dyed hair. The salon is ever the best place to accent your black hair from.
There is box dye to color your hair at home without hustle. The most important thing to do is conduct an allergy test with your physician. Then go and shop for the best brand. There are various manufacturers who have different products, look at what can suit you in the nutshell as provided here.
Best brands for Dark Golden Brown
4.3 Dark Golden Brown Excellence by L'Oréal Paris
L'Oreal Paris Superior Preference Hair Color, 4G Dark Golden Brown
Healthy Look Creme Gloss Hair Color by L'Oreal Paris
L'Oréal Paris Excell 10 Hair Color 5.3 Dark Golden Brown
Revlon Colorsilk 37 Dark Golden Brown
5G Medium Golden Brown – Vidal Sassoon
Clairol Nice 'N Easy Root Touch-Up Dark Golden Brown 4G
Bresa Dark brown golden hair dye
Medium Golden Brown Hair Dye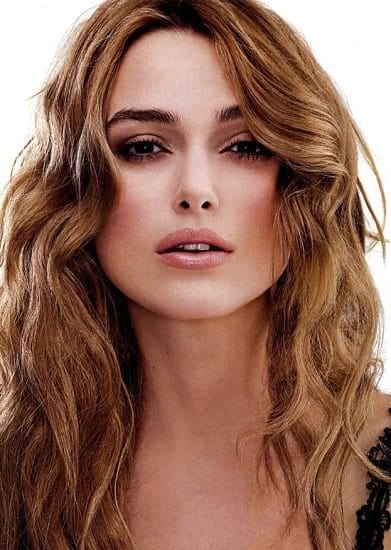 Medium golden hair color can be pulled by blonde, light brown and grey hair color women. For your darker hair, the golden hues may not show up. Therefore lightening your dark hair to few levels will give you the best golden shimmering appearance. Best brands of medium golden are what you should go for to avoid brassiness and premature fading.
To ensure your medium golden brown is lasting, deep conditioning and good hair maintenance should be adhered to. Protect your hair from UV while in the sun for a longer duration. Sunscreens and a hat can be put on while spending in sunlight. This shade can fade upon exposure and contact with chlorinated water. Use a shower cap while bathing and swimming.
Some of the best brands for medium golden brown include the following.
43G Medium Golden Brown Hair Color
L'Oreal Paris Excellence Creme Haircolor, Medium Golden Brown 5G
5G Medium Gold Brown by Vidal Sassoon
Clairol Nice 'N Easy Hair Color 117 Natural Medium Golden Brown
L'Oréal Healthy Look Creme Gloss Hair Color Medium Golden Brown.
Golden Brown Hair Dye for Dark Hair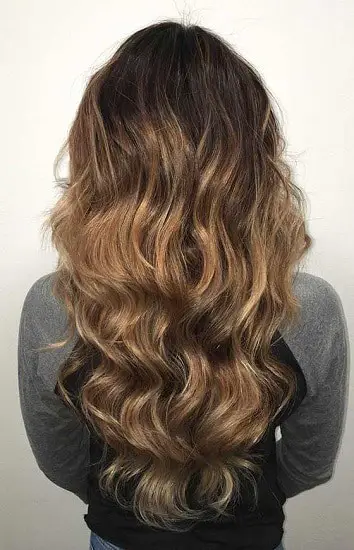 An intense golden brown can perfectly show up on dark brown hair. Light shades of golden brown may not show up for darker hair. Darker golden brown shade can be used to cover brunettes and mahogany brown. For dyed dark hair pull a natural golden shimmer by stripping off the initial color.
Therefore, it is important to consult your colorist and doctor before completely choosing a golden brown hair dye for your hair. Dyes are chemicals and they can harm your skin and affect your overall health. The ideas in this post do not guarantee the effectiveness of any product but make enough inquiry and research on the discussed products before you purchase any.