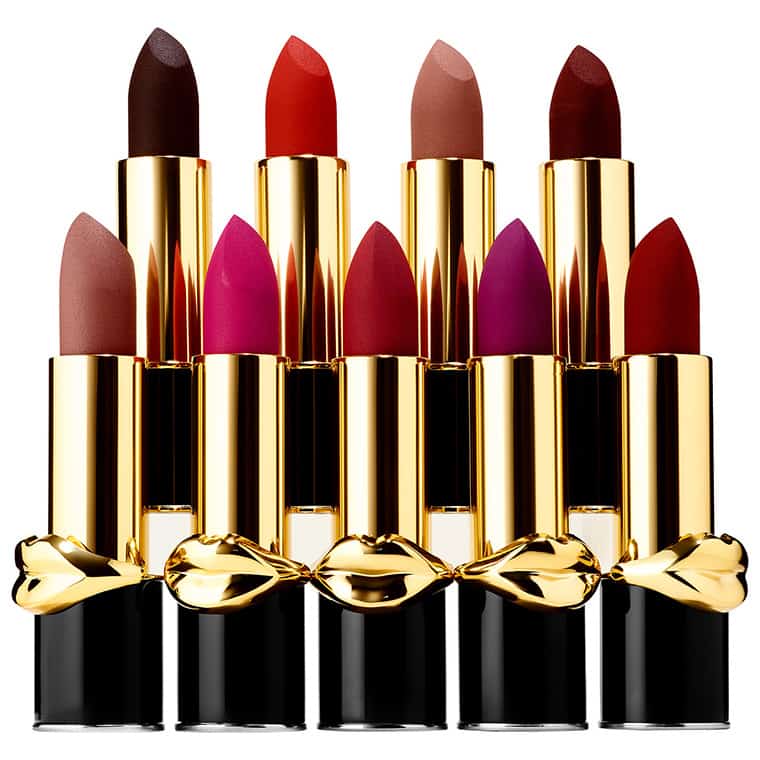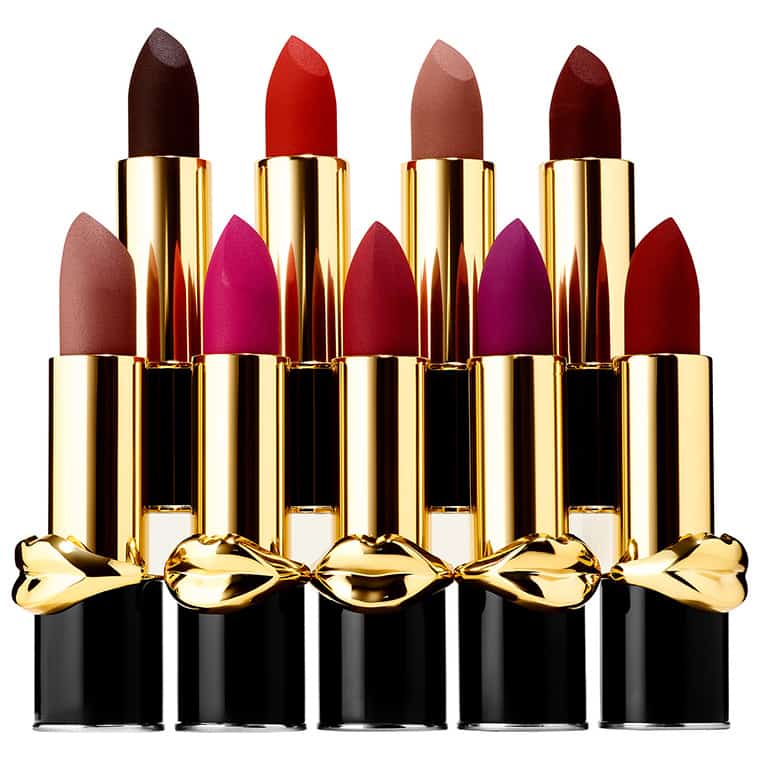 Every beauty lover knows this dilemma: You spend years (yes, years) buying and trying every single lipstick on the market. You try liquid ones and cream ones. You try satin finishes and matte finishes. You try every single shade on the color spectrum…and you still cannot find the perfect product for your pout. What's the deal? Why is it that in spite of the endless lipstick options out there, you still cannot find the one that is just right.
Well, we have one question for you: …Have you heard of Pat McGrath?
Pat McGrath is a famous makeup artist who has worked with some of the most high-profile clients in the world.  Pat had spent years doing makeup for high-fashion runway shows and photoshoots and in 2015 she launched her very own makeup line: Pat McGrath Labs. The British beauty expert has been dubbed the "Most Influential Makeup Artist Of All Time" by Vogue magazine and in 2018 she became the richest woman in the beauty industry!
Pat McGrath Labs features a variety of products. From stunning shadow palettes to everlasting eyeliners, Pat has created everything you could ever dream of having in your makeup case. Her most famous product by far though has been her lipsticks. Some are even calling these lipsticks the greatest lipsticks of all time! From their picture-perfect packaging to their swoon-worthy texture and color payoff, they may in fact be that perfect lip product you've been looking for!
MATTETRANCE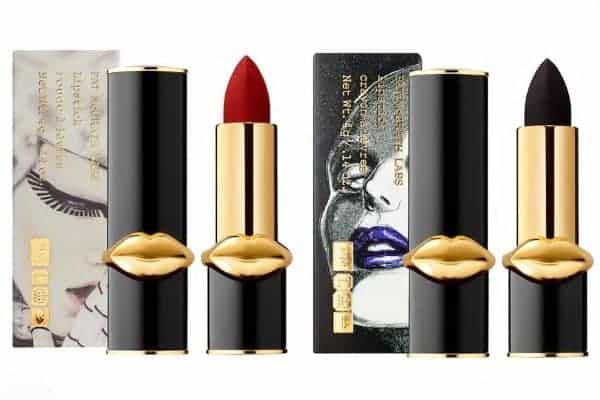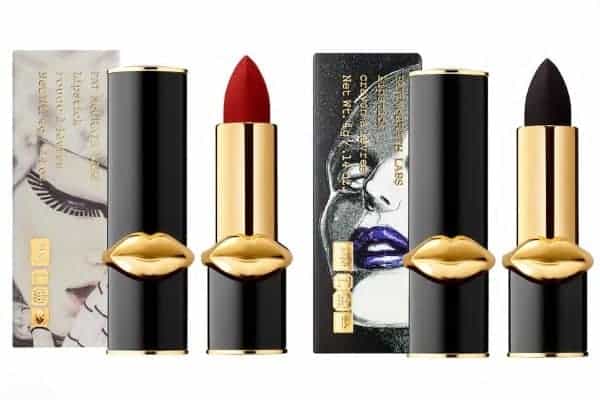 The OG of the Pat McGrath Labs lipstick is the MATTETRANCE line. The MATTETRANCE lipsticks have – you guessed it – a perfect matte finish. The color payoff is absolutely stunning, with opaque color after just one swipe on your lips. Staying power? Don't even get us started. You can drink/eat/kiss with these lipsticks on and that color is not going anywhere! Plus, with 30 different shades, there's an option for every skin tone!
LUXETRANCE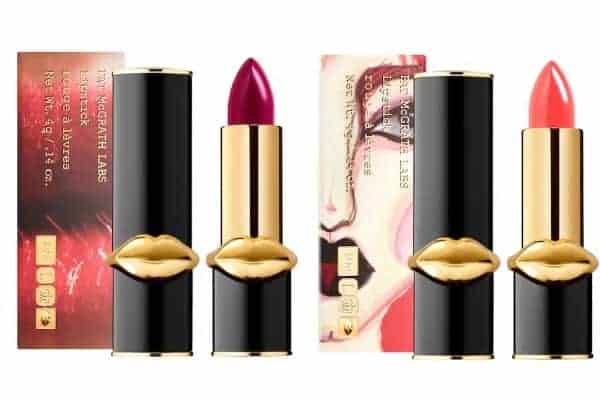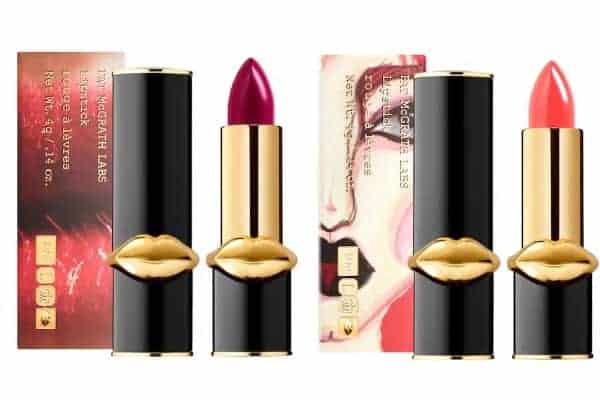 The LUXETRANCE line was the second collection of lipsticks released by Pat McGrath Labs. These satiny soft lipsticks have a shiny finish and leave your lips looking absolutely luscious! They are similar to the classic crème lipstick, but they have a way better color payoff and insane staying power! From bold and bright pinks to statement-making purples, there are over 30 different shades in this collection!
BLITZTRANCE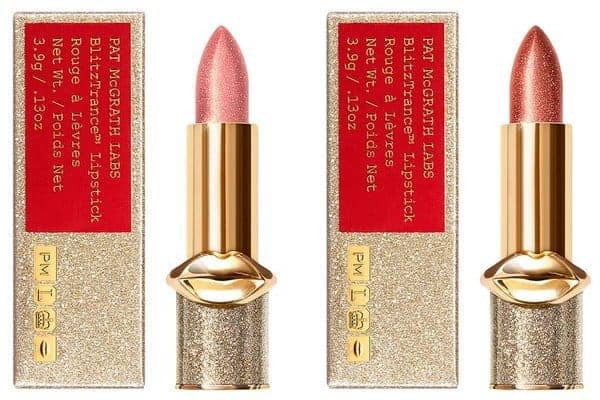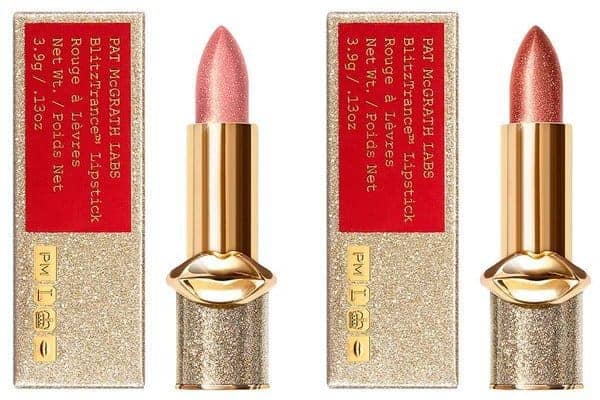 The BLITZTRANCE line is the newest collection of lipsticks from Pat McGrath Labs and truly the most unique on the market. If you've ever wanted your lips to be spotted from a mile away, this is the product for you. These lipsticks are loaded with glitter! They have a soft, comfortable finish and endless shimmer. Not to mention, the glitter doesn't stop with the product itself. The iconic Pat McGrath bullet packaging is given a glittery finish that makes them look like a million bucks! Rest assured, they're only $38.
So if you're so over that endless search for the perfect lipstick, you'll definitely want to try out one of the many options from Pat McGrath Labs! To grab one of these already cult-classic lipsticks for yourself, head to your nearest Sephora or Pat McGrath Labs. You can thank us later.