Learn how to make your make and use your homemade lip exfoliator sugar scrub. Go through the discussed recipes to know about the ingredients and procedures of making the natural lip scrub for getting
Homemade lip exfoliator can help you attain soft kissable lips overnight. From the post get more insights on how to make a lip exfoliant at home using the homemade lip exfoliation sugar scrub recipe discussed.
Application of your best lipstick is not enough in oozing a hot sexual pout appearance. You can make your lips more soft, shiny and kissable by exfoliating. All you need is to know how to exfoliate lips with sugar, toothbrush and Vaseline. Before getting to details let us take you through how you can do it naturally using at home lip scrub exfoliant.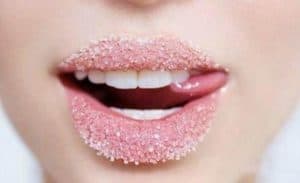 Homemade Lip Exfoliant
Naturally lips are among the areas on the body that have the thinnest skin. You can therefore easily suffer from dry, flaky, chapped or cracked lips especially during wintertime or dry weather condition. One of the best way to ensure that your lips remain naturally soft is to exfoliate at least once or twice a week. This the best remedy for your dye and chapped lips.
Chapped or cracked dry lips makes you look awful regardless of the application of your best lipstick, lip balm or face makeup. Exfoliating your lips is something simple that you can perform within few minutes and more so at home using some few ingredients used in the making of a lip exfoliator.
Exfoliation is the process of removing the dead skin from the skin without causing any damage or injury to the skin. Chapped dry lips are characterized by dark spots on the lips, lines and wrinkles. When you apply a lipstick, it feathers and settle in the lines hence making you appear old and awkward.
Homemade sugar scrub is one of the best lip exfoliator that works effectively for renewing skin at any body part. Talk about dry hands, knees, feet, elbows and peeling lips. As said it is very simple in preparing your exfoliant and all you need to do is to go through the recipe we are going to discuss here.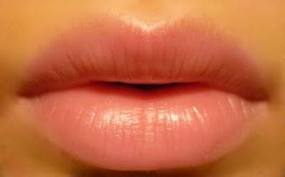 Homemade Lip Exfoliation Sugar Scrub Recipe
Sugar is well known as effective for scrubbing the skin when used as a lip treatment homemade. It need to be combined with some natural substance that can hold the particles together and another one for providing a moisture and shiny effect on the lips. Honey and oil are suitable for that.
Honey also have a healing property besides hydrating. Oil on the other hand is effective in providing a protective barrier against tough environmental conditions such as wind, sunlight and cold. Natural honey is the best to use while for oil you can go for an edible oil such as olive oil, sunflower oil or sweet almond oil.
You need to exfoliate once a week for a whole month to realize a complete change. Homemade lip exfoliant sugar scrub is natural hence an added advantage in ensuring your lips are free from any chemical danger of using artificial products. This is however the ideal way on how to make lips soft and young naturally.
How to Make a Lip Exfoliator – Recipes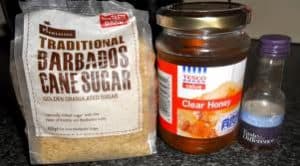 Here is the homemade lip exfoliator recipe for the preparation of a natural lip scrub.
Ingredients
1 teaspoon natural honey
Small cup
1 teaspoon olive oil, sweet almond oil or sunflower oil
2 teaspoons granulated white sugar
1 to 2 drops essential oil (optional)
Lemon juice (optional)
Cotton balls
Moisturizer or lip balm
Homemade Lip Exfoliator – Preparation Procedures and Application Instructions
Place the 1 teaspoon full of natural honey in a small sterile cup. Gently warm the honey in for five seconds in your microwave.
Add 1 teaspoon full of olive oil, or almond or sunflower oil
Add 2 teaspoons full of granulated brown or white sugar and stir to mix.
You can add a drop of lemon juice if you feel like to create a soothing effect.
If you desire you can also add few drops of essential oil such as spearmint or lemon flavored oil for a soothing scent.
With clean hands apply the paste using a finger in a circular motion for 2 minutes
Wipe the sugar scrub off the lips using the clean cotton ball and rinse with warm water.
Finalize by application of your best lip moisturizer or balm
Repeat the same for 2 times a week and your lips will be silky soft after one to two months.
Store your excess homemade lip exfoliator in a closed container and keep in fridge for future use.
Note that the best time to exfoliate your lips is before going to bed. Wake up in the morning and apply your best lipstick for your skin tone complexion. Making a natural lip scrub at home is cost effective as compared to buying from a beauty shop, this is according to price estimation and calculation of the ingredients used.
You can also simply use sugar and honey only to make your natural homemade lip exfoliator. This is simple and all you need is sugar and honey teaspoon each. Combine the two in a bowl and mix to form a paste. Take a toothbrush and rinse in warm water if you like to slightly dilute the paste. Now dip your toothbrush in the paste and scrub your lips for 2 to 3 minutes.