How Do Celebrities Bleach Their Skin? From the post find out how do celebrities bleach their skin, secretes, treatments, pills and products they use to lighten their skin. You will also see the recommendations by Dr. OZ on how skin bleaching ought to be conducted in a safer manner.
* As an Amazon Associate I earn from qualifying purchases.
Black Celebrity Skin Bleaching – African Americans Celebs and Dark Skin People
Many people face skin problems such as different types of pimples, dark spots, dark marks and hyper-pigmentation that can affect their confidence and self-esteem due to unpleasant facial appearance. Decisions to alter the skin appearance may be reached to improve on some of these skin challenges. Vitiligo is a skin complication that can affect your skin pigmentation and skin bleaching is one of the options to help in covering up the problem.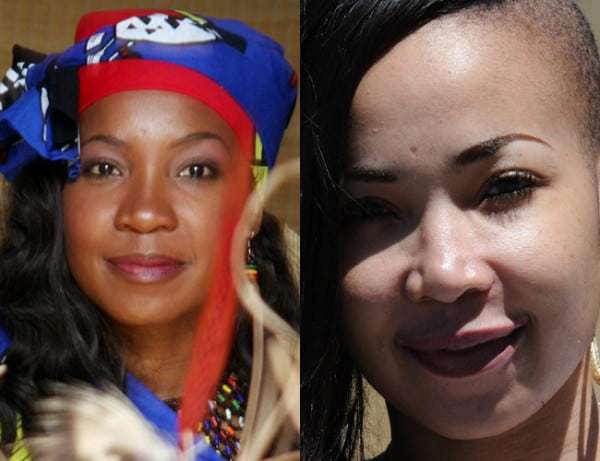 Skin Bleaching Treatments
Skin bleaching treatments can be well handled by dermatologists and doctors. A professional ought to be consulted before deciding on skin lightening treatments. This is due to the possibility of side effects such as hypopigmentation, long term skin sensitivity and risk of skin cancer.
Skin Whitening
Prominent and famous people go for skin whitening as a quest for a perfect appearance. Black celebs lightening their skin has been criticized by various people while others have emulated and congratulated the move. It is however necessary to know really what do celebrities use to bleach their skin before you make an opinion about them.
How Do Celebrities Bleach their Skin ?– Secretes, Tips, and Treatments
Besides using various products such as skin lightening pills, creams, lotions, injections, skin bleaching soap and skin lightening home remedies. There are a number of things they do to ensure their skin remains perfect. Here are the skin bleaching tips and secretes celebs use to remain at the top.
Skin Whitening planning
Planning on skin whitening based on the cost, effects and how to maintain perfect skin. Famous men and women have enough to spend on the best skin lightening treatment for an effective outcome.
Doctor Consultation
Consulting a doctor before celebrity skin bleaching. Dermatologists are consulted to examine the skin and test on sensitivity before recommending a sound skin whitening treatment. They will also be able to deal with any skin lightening side effects from most of the products such as hydroquinone and excessive use of glutathione.
Maintenance of Skin
Maintenance of your skin should be at maximum once bleaching is on. This includes regular use of SPF with a broad spectrum of sunscreen factor, especially when getting outdoors. Sun poisoning from UV and UVB radiations from the sun easily affect the bleaching process in a negative way.
Regular Cleansing
Regular cleansing is recommended for celebrity skin lightening. This should include toning, exfoliating and application of a moisturizing agent. We recommend using organic skin moisturizer which you can get it here or home remedies recommended by the dermatologist.
TOP QUALITY FACE MOISTURIZER: Our Facial Moisturizer is DERMATOLOGIST TESTED, CLINICALLY TESTED & NON-SENSITIZING. Good for even those with sensitive skin. Infuses the skin with nutrients, softens lines and helps tone for healthy, balanced skin.
ANTI AGING FACE CREAM: A face cream uniquely formulated with Avocado, Apricot & Grapeseed Oil. Designed to deeply moisturize, increase elasticity and reduce puffiness. Helps with fine lines & renews your skin. Apply and use as a night cream too!
FACE MOISTURIZER FOR DRY SKIN: In addition to the above, our lotion for dry skin has added Aloe Vera and Glycerin for intense hydration. Also helps strengthen the skin's natural barrier so it retains moisture and protects against the environment.
FACE MOISTURIZER FOR OILY SKIN: We use Aloe Vera and Grapeseed Oil to hydrate and soothe the skin while the Banana Extract we use is mildly exfoliating. Our moisturizer is also high in linoleic acid, which has been thought to reduce clogged pores.
LIGHTWEIGHT & NON-GREASY FACE CARE: Our face lotion is lightweight and soaks into your skin with ease. We use Organic Ingredients and absolutely NO harmful chemicals used at all. Made in USA. Face Moisturizer for Women or Mens Face Moisturizer. 
* As an Amazon Associate I earn from qualifying purchases.
Exfoliation
Exfoliation using natural or best drugstore exfoliator helps in scrubbing off the dead skin cells that are always dark. Eyecare, the foundation should be in line with the kind of skin bleaching treatment you have employed.
If you have been wondering what do celebrities use to bleach their skin then you should be getting some sense as to why they term it as expensive and dedicative.
Question on how do celebrities bleach their skin is based on many factors. Other than the lightening treatment itself there are quite more other things they do to ensure a clear skin appearance.
What Do Celebrities Use to Bleach their Skin Safely? – DR. OZ Recommendations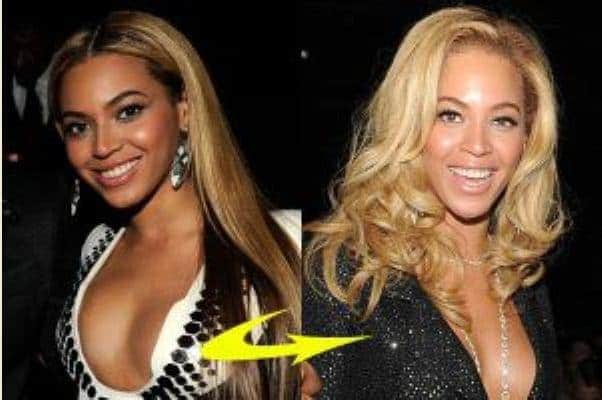 Various methods of skin bleaching can be dangerous. Most skin lightening creams contain compounds that block the formation of brown skin pigment hence making melanin to wear off. The outcome is, however, a lighter skin appearance.
Antioxidants
There are also antioxidants that when consumed they help in body detoxification. They have side effects and among them is the ability to block the formation of melanin.
Glutathione is one of the supplements with such a feature. Many people including black skin celebs have used these supplements in large amounts to result in fair light skin.
Contains one 90-count bottle of Bulletproof Glutathione Force antioxidant and detox support capsules
Glutathione offers immune support and helps strengthen your body against the stress of everyday living
Proprietary liposomal delivery system supports optimal absorption for maximum benefits
Gluten free, vegan, non-GMO, naturally sugar free and lab tested for purity and potency
At Bulletproof, we only use science-backed ingredients to deliver maximum benefits. To feel your best, take 3 capsules daily
* As an Amazon Associate I earn from qualifying purchases.
We have various safe ways on how do celebrities bleach their skin. Utilizing natural ingredients such as vitamin C, Vitamin B3 and Vitamin A. There is also a scope of bleaching your skin using some natural herbs such as emblica or licorice. Natural fruits acid is also safe, and we are talking about glycolic acid.
Hydroquinone
Hydroquinone is not recommended as the best for skin bleaching. Among the side effects of using this compound include, dry skin on the face, skin cancer, skin rashes and skin sensitivity. This has prompt the ban in Europe and well as FDA plans to do the same in the US.
Skin Lighteners With Steroids
Skin lighteners with steroids are not safe either since they have a high potential of harming your body's immune and defense mechanisms. Above all products that contain mercury are the worst to use in bleaching your dark skin. This is a very dangerous metal that can settle in your skin, kidneys and nervous systems hence causing severe effects.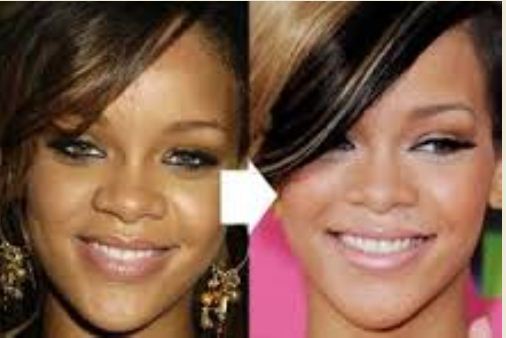 There is really a big wonder of what do celebrities use to bleach their skin. Some sources indicate that they use chemical peels, surgery or laser.
Creams
Some strong creams such as Benaquin are used as well as drugs that can inhibit the production of melanin. This will, however, require you to use a broad-spectrum sunscreen that will protect your skin from dangerous UV and UVB radiations a role carried out by the melanin.
Therefore, skin lightening is more of a personal decision and once you feel like doing it you should go through the right mechanisms. This should include the right treatment to use, involving a dermatologist and adhering to before and after skin bleaching principles.
To Conclude How Do Celebrities Bleach Their Skin
Here are a number of black celebrities alleged to have bleached their skin: Diana Ross, Halle Berry, Iman, Lark Voorhies, Beyonce, Latoya Jackson, Lil Kim, Michael Jackson, Nomasonto 'Mshoza' Mnisi, Nicki Minaj, Rapper Trina, Sammy Sosa, Tamar Braxton, Tempestt Bledsoe, Trina McGee, Vybz Kartel, and Yvonne Nelson among others.