How to get long thick eyelashes in a week? There are numerous ways to make your eyelashes look longer and fuller. You may do this naturally or even artificially by the use of artificial eyelashes.
Sure, those faux long lashes look great, but there may be eyelashes falling out, to the person applying the extensions accidentally putting one up into the eyelid instead of right along the lash line. Also, did you know lash extensions usually cost around $200 or so and only last for a few weeks before you have to pay to get them re-done? Have it in mind.
How to Get Longer Eyelashes Overnight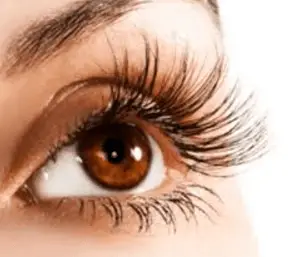 The pretty and attractive eyes play a very important role to make you look beautiful, and to make eyes look gorgeous, the longer lashes are somehow compulsory to some people. Most of the girls don't have naturally long eyelashes and they want to naturally grow their eyelashes long overnight.
While it would be lovely to wake up every morning with perfectly long, full, wispy lashes, some of us just need to suck it up and pile on the mascara. However, there are some makeup tricks you can try out to make them look longer, fuller, and darker. These include:
Add Some Dark Liner Right Into The Upper Lash Line
The point of this technique is not to draw liner on your eyelid, as if you were doing a cat-eye. It is just meant to darken your lash line, which in turn, makes your lashes look thicker and more abundant. Press a creamy pencil right up into your upper lash line and smudge it in there. This looks and feels completely weird at first, but you will get used to the trick.
Cut The Usage Of Eyelash Extension
Sometimes a full strip lash can look a little fake, and if it's for a special occasion or that's just how you like to roll. The glues used to attach the falsies may also be harmful.
Sometimes a full strip lash can look a little fake, and if it's for a special occasion or that's just how you like to roll. If, however, you are looking for something a bit more wearable and natural, cut the strip lash in half and apply it only to the outer half of your eye. This will give you that pretty wispy effect and you basically end up getting four lashes for each pair you buy.
Use An Eyelash Serum
Rimmel lash accelerator is one of the most affordable eyelash serums that are well known. It is known to give visibly longer looking lashes after 30 days of use. I don't know if it is true for I have never tested it over the course of 30 days, but those you have tried am sure they will testify this. The manufacturer claims that it is not just a serum – it is mascara, too, so you can wear this as your everyday mascara and still get the serum benefits.
Making your eyelashes grow naturally is not a very complicated or long time process but they can grow long quickly by just following some simple remedies. All herbal and natural ingredients are used to make these remedies, it means they won't cause any harm or side effects and it is safe to use these remedies to make your eyes look beautiful and attractive.
First Method
This method is very easy to follow and use. Here you will need some few ingredients that follow:
Cotton buds
Rapeseeds oil
Take a small container and add rapeseeds oil into it. Dip the cotton bud into the oil and apply it on your eyelashes gently making sure that it should not enter into your eyes. Do this at least twice a day for several weeks and it will make your eyelashes grow longer faster naturally.
Second Method
This method too is very easy to carry it out. You will be required to have cotton buds with Vaseline petroleum jelly which is easily available at least in each and every house hold. You will have to take a small container and add Vaseline in it. After this, take cotton buds and dip it into the Vaseline. Apply it on your eyes and massage it for at least 15 minutes.
Carry out this twice every week, and it won't be long before you see some changes in your eyelashes and eyebrows too. It is the best remedy to grow eyelashes long. So, must try it.
Importance Of The Above Remedies
If you use any medicines or cream then it is useless because it will even damage your eyelashes so, it is best to use these remedies to naturally grow eyelashes long overnight. It will give you quick results so, must try it. You can apply Vaseline with your finger as well and do massage. It is best if, you do it at night before going to bed. If you want to know about more beauty tips then stay connected with us.
How to Make Eyelashes Thicker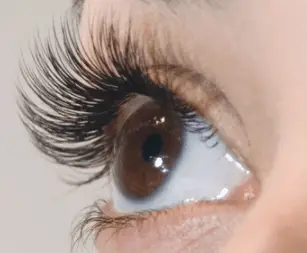 A number of women would love to know how to do this. People sometimes forget that eyelashes can get dehydrated, just like the skin and hair. Taking care of your lashes can make them lusher, even if you were not born with lashes as long as you would like. There are numerous ways you can use to make your eyelashes thicker. Let us talk about some of them.
Which Oil Is Best For Eyelash Growth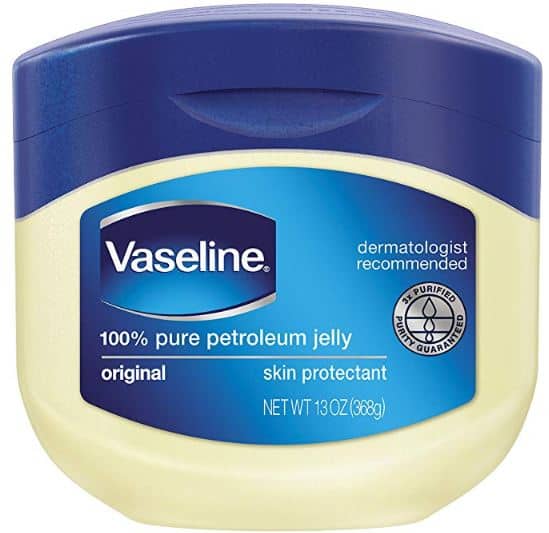 Vaseline petroleum jelly works to strengthen your eyelashes and also eyebrows. Just simply put a thin coat of Vaseline petroleum jelly on the roots of your eyelashes before going to bed. Rinse your eyelashes with warm water in the morning.
You can even rub the Vaseline on your eyebrows. You could use a Q-Tip or clean mascara brush to apply. Try applying Vaseline to your eyelashes every night while you sleep and in weeks you should have longer, thicker eyelashes.
Put olive oil or coconut oil on your eyelashes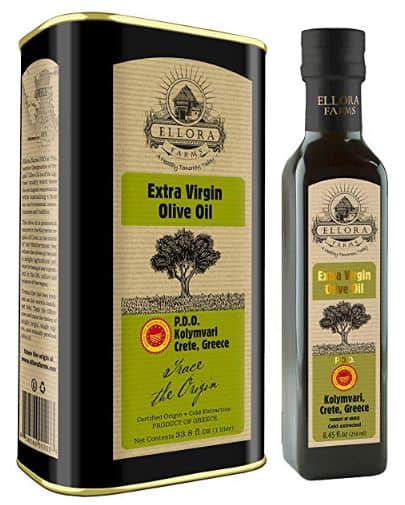 These oils are known to strengthen and stimulate eyelash growth. You could also mix them together. Just pour a few drops of the oil onto a Q-Tip, and then coat your eyelashes with it. Keep it on your lashes for around 5-8 minutes and then rinse.
Do this once a day for 1-2 weeks, and you will notice the effect soon.  Also apply olive or coconut oil on your eyelids and on the skin under your eyes before you go to bed for a noticeable effect.
Put an egg pack on your eyelashes
Despite the disgusting idea of rubbing raw eggs on your eyelashes, eggs are a very good way of getting lengthy, healthy eyelashes. The high protein in eggs can help create thicker and longer eyelashes. In addition, eggs contain biotin and vitamins B that play a major role in improving the overall texture of your lashes.
Is coconut oil or castor oil better for eyelashes
There is a debate on whether coconut oil or castor oil is better for eyelashes.  We would suggest that you try both to see which is more effective. Use a clean brush or a cotton swab to apply castor oil on your lashes before going to bed.
You can also add a few drops of vitamin E oil to the castor oil before applying. Leave it on overnight, and then rinse it off with lukewarm water in the morning. Alternatively, mix together 2 tablespoons each of castor oil and fresh aloe vera gel.
Apply it on your eyelashes using a cotton swab. Leave it on overnight, and then rinse it off the next morning. You could also add a few drops of the oil to your mascara tube.
Use lemon peels
The peels are rich in vitamins C and B, folic acid and other nutrients that promote the growth of eyelashes. Also, when infused in olive or castor oil, they will help enhance the cleansing and stimulating properties of the oil. Put 1 tablespoon of moderately dried lemon peels in a container.
Use Of Eyelashes makeups
Use of mascara
If you prefer instant changes, you can use an eyelash curler and mascara. Wearing eyeliner along with your mascara can also result in looking like you have very thick eyelashes. Replace your mascara with a new one at least every four months to make sure it won't crumble, dry out and then ruin your lashes.
Apply false eyelashes
You can buy eyelashes you apply yourself in the store or you can ask a professional to apply them in a salon. First, measure the lashes, and trim to fit with scissors. When gluing, make sure the glue is tacky; otherwise it may "pings" off.
Apply extra glue to the ends of the lashes as they are most likely to come off. Use tweezers to position the false lashes. Keep the eye that you're applying the false eyelash on closed. Hold the lashes down until dry.
Use of baby powder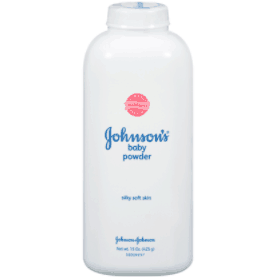 Apply a normal coat of mascara onto your eyelashes, coating the front and softly rolling to the back Dust your eyelashes with baby powder. You can use a brush or your fingers. Your eyelashes should be whitish color.
Brush away the remaining baby powder that has fallen around the eye with a soft brush. Apply your second coat of mascara over the baby powder, using a small brush or eyelash comb to get rid of any large clumps.
Taking care of your eyelashes
Brush your lashes to help them grow. This will help get rid of dust and dirt particles to prevent clogged pores. Moreover, it will encourage blood circulation so that more nutrients reach the hair follicles. Put a few drops of vitamin E oil or petroleum jelly on a soft-bristled eyelash brush or comb (you could also clean off an old mascara brush).
Drink a lot of water. Create a habit of drinking water often. Water is a neutral substance that helps with overall body health. There can be no harm in drinking more water. Water provides shine to your hair and health to your skin. It also can help lashes grow lush.
Try not to rub your eyes. Getting thicker eyelashes is all about the basic care. Rubbing your eyes is a big no. Rubbing your eyes can cause stress on the eyes and make your eyelashes thinner. You might as well be putting scissors to them.
Remove your eye makeup every night. Always remove your eye makeup softly and carefully, and make sure you remove everything.  You could use oil to remove the eye makeup because oil strengthens your lashes and helps them to grow faster.
Increase Vitamin E consumption. Vitamin E is known to be a powerful antioxidant that can help you reduce oxidative damage which causes hair loss. It is also known to help grow lashes. You can get Vitamin E from a natural diet like vegetable oils, nuts and seed or you can consider an oral supplement like Vitamin E Oil by Nature's Bounty.
What Makes Your Lashes Grow Fast
Long, healthy and black eyelashes are a feature most women and men desire. However, one might lose theirs in the event of an illness or application of harsh makeup. So, should you lose hope of ever getting your natural eyelashes back or should you just give in and settle for the fake type?
I have heard so many who lost their eyelashes to harsh beauty products. Good news is that there are tested methods, which can be used to rejuvenate growth in a quest to reclaim your natural lashes.
The first thing you need to do is take foods, which are rich in vitamin C and E. These vitamins are responsible for the healthy growth of hair and can either be taken from raw foods or supplements. To ensure that you are getting a boost, consider supplements, which are specially manufactured to encourage the growth of hair. Before purchasing a supplement, research into it first by going through customer reviews to be assured that it is effective.
There is no way you are going to regrow your eyelashes if you cannot keep away from harsh eye products. Waterproof mascara is one of them, which has devastating effects on your eyelashes. It is true that mascara can improve your overall facial appearance but you need to limit its use if you want to encourage quick growth. If you must use it, get gentle mascara, which can easily be removed.
What Is The Best Product For Eyelash Growth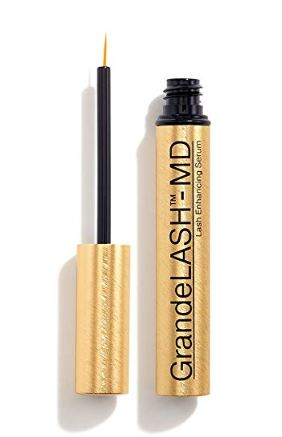 To get your natural eyelashes back in just a short period of time, consider using an eyelash growth serum, which should be applied at night. Most users have given rave reviews of the effects of Grande Cosmetics GrandeLASH-MD Lash Enhancing Serum while the alternative contender will be the BoostLash Eyelash Growth Serum if you have budget constraints.
How to Grow Eyelashes with Vaseline
From chapped lips to smeared mascara, Vaseline (petroleum jelly) seems to be a sort of cure-all. Petroleum jelly or white petrolatum is a semi-solid mixture of hydrocarbons used by consumers as a kind of topical ointment to cure everything of toenail fungus to diaper rash. It can also apparently be used to make your eyelashes fuller and longer.
Does Vaseline Help Eyelash Growth               
Lashes fall off naturally and do so when they start becoming a little bit heavier at their bases. If you can provide a little bit of strength to the base, as petroleum jelly does, the lashes can hang on a little bit longer and can continue to grow.
Another way that this also works is by providing moisture to the hair itself. Petroleum jelly, with its moisture-rich properties, makes eyelashes healthier thus preventing any premature breakage.
How to Grow Eyelashes with Coconut Oil
One of the best and natural ways to make your eyelashes look bolder and thicker is coconut oil. Coconut oil can be bought from almost any supermarket. It comes in a solid form in the cooking oil section of the store. Look for organic coconut oil for extra benefits. Coconut oil has a lightly scented coconut smell, and while it feels greasy, it doesn't melt easily in the hand. Besides being good for your health, coconut oil is also good for your eyelashes.
Why Coconut Oil?
Most women who use coconut oil to enhance their lashes will directly apply it to their lashes. You'll notice how fewer eyelashes will fall out, and the ones you have will start to grow thicker. They will also grow longer. You may soon be able to put away the mascara, which can irritate the hardiest of eyes, and throw out those false lashes that were nearly impossible to insert anyway.
Coconut oil is the best ingredient for using around your eyes. If oil gets into them, they will not be harmed. Your eyes won't sting. If you overdo it, your vision may go blurry for a couple of minutes, but your eyes won't be harmed. Besides being safe to use around the eyes, coconut oil is good for your lashes for a variety of reasons. It provides natural moisturizer to your lashes; much like it does to your hair.
Coconut oil is filled with many compounds that are beneficial to the human body, notably a wide range of natural fatty acids, such as auric, myristic, caprylic, and capric acid, which are all medium chain fatty acids, essential building blocks for every cell in the human body.
As coconut eye penetrates your eyelash follicles it can stimulate hair growth. It can also fight against issues such as dandruff or other fungal infections—yes, people can still get these on their lashes. Coconut oil will also work as a cosmetic, visibly making your eyelashes softy and shiny. It can also strengthen the lashes and prevent them from breaking or falling out, and promote growth.
Side Effects of Coconut Oil
When used in a moderate amount, they are unlikely to cause any kind of side effects or interactions. Rarely coconut oil is found to cause allergic reactions and some skin disorders. However, it is a very rare phenomenon and causes side effects only on those who are hypersensitive.
How to Grow Eyelashes in 3 Days
Here's how to grow eyebrows fast if you have sparse brow hair, are suffering from eyebrow hair loss or you just want to get thicker, fuller or bushier brows. There are a lot of hair growth supplements on the market. Some work, some don't.
With or without commercial products such as serums and conditioners, it is possible to get thicker eyebrows faster. You can do this by stimulating hair follicles to grow. Here are ways to make eyebrows to grow thicker, longer and fuller with natural home treatments.
This very effective hair growth serum is made of only natural ingredients and won't affect your hormonal balance in any way, unlike many other pricey, packed with chemicals hair growth serums and products on the market.
How Can I Make My Eyelashes Grow Thicker and Longer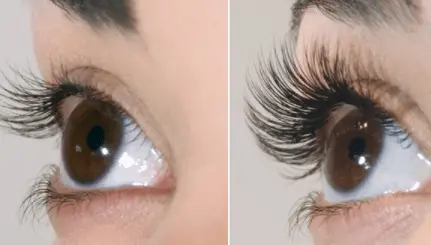 While mascara creates a thickening and lengthening effect and curlers give your lashes a little lift, cosmetic methods only go so far, the most striking lashes start with a naturally thick and long foundation. It takes a multi-pronged approach to encourage healthy eyelashes, from tweaking your diet to adding new products to your eyelash.
Step 1
Remove any eyelash makeup completely with gentle makeup wipes every day. Leaving your makeup on smothers your lashes and may even lead to an eye infection. Let your lashes breath every night to encourage growth.
Step 2
Increase your intakes of hair-healthy foods, such as eggs, nuts, cold-water fish, seeds, soybeans, and fruits and veggies rich in vitamins A and C. In addition to vitamins, foods such as these pack plenty of protein and essential fatty acids, which bolster hair growth and quality. Likewise, iron-rich foods, such as leafy green vegetables and chicken, keep hair follicles healthy and help prevent your lashes from shedding.
Step 3
Apply a lash conditioner to your eyelashes twice per day to encourage thickness. These contain natural plant extracts come in small bottles with applicator wands.  Apply them just like you apply mascara. Use the conditioner in the morning — it works as a primer if you apply mascara afterward — and before going to sleep at night.
Step 4
Consult your doctor or dermatologist about eyelash-enhancing topical solutions. Available by prescription, these products which often come in the form of bimatoprost ophthalmic solutions, just like the eye drops used to treat glaucoma, they gradually increase lash length, fullness and volume over the course of a few months.
Recent Content