What causes blackheads? Read on to explore on the causes, symptoms and how to get rid of blackheads from nose face. There are various ways discussed in the post and they include products and creams, natural ingredients and at home remedies.
What Causes Blackheads on Nose and Face
Blackheads are a type of dark spots that are likely to form on the skin surface due to various causes. They are mainly caused by the blockage of pores in the skin by keratin or sebum. The face, lips and nose are the major parts of the body affected by the blackheads.
People with oily skin and adolescent individuals are at high risk of blackheads. Medically blackheads are regarded as first stage acne. This skin problem can lead to a serious skin acne when bacteria enters and resides in the clogged pores.
Here are the main causes of blackheads: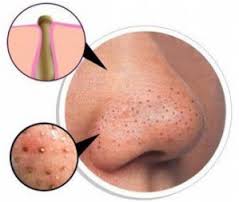 Hormonal changes especially during pregnancy.
Hyperpigmentation – skin production of excessive melanin.

Sun poisoning

– due to over exposure to UV and UVB radiations from the sun.
Cosmetics – skin reaction to the use of some cosmetic products.
Bacterial infection – when the skin is left unclean for some time.
Smoking and alcohol consumption that affects the liver and lungs.
Inheritance – form parent to offspring.
Skin disorders such as acne, eczema and many more.
Aging can also cause formation of age spots with blackheads.
How to Get Rid of Blackheads – On Nose, Face, Neck, Lips and Hands
Black head extraction can be done using various ways. Black head extractor tool can be used in the removal of blackheads from nose or face. There are also creams for the removal of these skin blemishes. Exfoliating can also help in the removal of the dead skin cells and getting out the trapped sebum from the skin pores.
In the post you will explore on how to get rid of blackheads using best tropical creams, chemical treatments and at home using natural home remedies. They have all been highlighted to give you a wide range of choice on how to remove the blackheads fast, effective and safely.
Taking a keen look on the ingredients is recommended while choosing your product for the removal of blackheads. The best way to remove blackheads should not only be effective but also safe for your skin.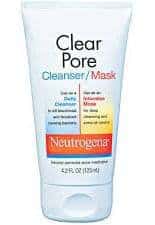 Best Cream for Removing Blackheads – Products
The Body Shop: Tea Tree Blackhead Exfoliating Wash
Biore Warming Anti-Blackhead Cream Cleanser
Olay Blackhead Clearing Scrub
Neutrogena Blackhead Eliminating Daily Scrub
Clean and Clear Blackhead Eraser Kit
St Ives Apricot Scrub Blemish and Blackhead
Dr Brandt Pores No More Vacuum Cleanser Blackhead Extractor
BiorePore Strips
Removing Blackheads at Home
Dr. Alicia Zalka, MD, is a dermatologist and founder of Surface Deep after a desire to educate and guide consumers on caring of their skin. She came up with various ways on how to get rid of blackheads from nose, face and skin among other parts of the body.
Exfoliating to remove the blackheads
Baking soda when mixed with water can be used in the treatment and extraction of blackheads at home. This is one of the home remedies for removal of most skin blemishes such as white spots, age spots and dry skin on face.
"Exfoliating is one of the only variables we do have control of when it comes to minimizing the appearance of blackheads," [Dr. Zalka]. You can use cleansers, brushes and sponges to gently scrub away plugged pores, but chances are you already have a key element in your fridge. "Baking soda is an ingredient that is often used in microdermabrasion which as a method of exfoliating, can aid in minimizing blackheads when done regularly."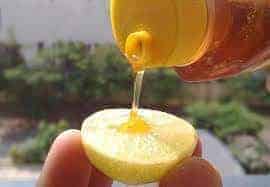 Using Salic and Glycolic Acid
"The best way to break down oil in clogged pores is by using beta-hydroxy acid (salicylic) or combination peels containing salicylic acid," says Dr. Jennifer MacGregor of Union Square Laser Dermatology. "It is lipophilic (attracted to fat/oils) and concentrates at the surface of the pore to dissolve the plugs. Consistent use will prevent the blackheads before they form and help clear existing pores."
Using Pore Strips or Retinoid
"pore strips can provide immediate improvement of some types of plugged pores but the blackheads will recur unless a proper skin care regime is followed routinely as a preventative measure," notes Dr. Zalka. The vitamin A derivative is "the absolute best way to clear clogged pores and prevent blackheads from forming," says Dr. MacGregor. "
Microdermasbrasion and Dermabrasion Treatments
This professional method "can help a great deal," say Dr. Zalka. "Your dermatologist can also provide chemical peel treatments and comedone extractions which are office-based procedures known to help improve skin texture and appearance."
Natural Home remedies for Blackheads
Various ingredients in your kitchen and garden can be utilized when it comes on how to get rid of blackheads. Natural ingredients are the best to use in this treatment since they are not only gentle on skin but also affordable and readily available. Here are some of the most common ways of removing blackheads naturally.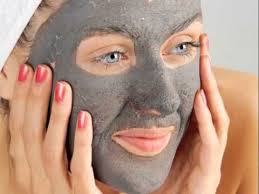 Apply tomatoes to remove blackheads overnight from nose and face.
Use lemon to get rid of blackheads from nose and face.
Apply a mixture of egg and honey to get rid of blackheads.
Get rid of blackheads fast with sugar and honey face scrub.
Remove blackheads with use of lemon and sugar mixture.
Apply olive oil and lemon extract to remove blackheads overnight.
Apply apple cider to get rid of blackheads fast from nose and face
Use tea tree oil to get rid of blackheads overnight.
Apply Aloe Vera gel on the face and nose to get rid of blackheads.
Apply green tea to get rid of blackheads from nose and face.
Using blackhead remover tool to squeeze out the spot.
Squeezing gently using your fingers.
How to Prevent Black Heads from Forming
Infected black heads can cause skin acne and formation of blisters when handled carelessly. Here are various ways on how you can prevent this skin problem from forming. Here are the tips to fix and manage blackheads.
Minimize on the amount of makeup you wear when you realize formation of blackheads.
Use gentle face wash and cleaners. Harsh skin wash products can worsen the condition.
Avoid picking or popping the blackheads formed to prevent bacterial infections.
Touch your face with clean washed hands to avoid transmission of bacteria to the affected area.
Therefore, you are recommended to visit a dermatologist if the problem of blackheads persist after trying some of the above discussed treatments on how to get rid of blackheads.
Recent Content