What causes blackheads? Read on to explore the causes, symptoms, and how to get rid of blackheads from the nose face. There are various ways discussed in the post and they include products and creams, natural ingredients, and at-home remedies.
What Causes Blackheads on Nose and Face?
Blackheads are a type of dark spots that are likely to form on the skin surface due to various causes. They are mainly caused by the blockage of pores in the skin by keratin or sebum. The face, lips, and nose are the major parts of the body affected by the blackheads.
People with oily skin and adolescent individuals are at high risk of blackheads. Medically blackheads are regarded as first stage acne. This skin problem can lead to serious skin acne when bacteria enter and reside in the clogged pores.
Here are the main causes of blackheads: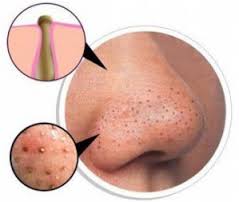 Hormonal changes especially during pregnancy.
Hyperpigmentation – skin production of excessive melanin.

Sun poisoning

– due to overexposure to UV and UVB radiations from the sun.
Cosmetics – skin reaction to the use of some cosmetic products.
Bacterial infection – when the skin is left unclean for some time.
Smoking and alcohol consumption affects the liver and lungs.
Inheritance – from parent to offspring.
Skin disorders such as acne, eczema, and many more.
Aging can also cause the formation of age spots with blackheads.
How to Get Rid of Blackheads – On Nose, Face, Neck, Lips, and Hands
Blackhead extraction can be done using various ways. The Blackhead extractor tool can be used in the removal of blackheads from the nose or face. There are also creams for the removal of these skin blemishes. Exfoliating can also help in the removal of the dead skin cells and getting out the trapped sebum from the skin pores.
In the post, you will explore how to get rid of blackheads using the best topical creams, chemical treatments, and at home using natural home remedies. They have all been highlighted to give you a wide range of choices on how to remove the blackheads fast, effectively, and safely.
Taking a keen look at the ingredients is recommended while choosing your product for the removal of blackheads. The best way to remove blackheads should not only be effective but also safe for your skin.
Best Products for  Blackheads Removing
Acne Treatment Differin Gel, Acne Spot Treatment for Face with Adapalene
Clears breakouts where they start (Deep in pores) and prevents new acne from forming, which ultimately restores skin's texture and tone
Differin works differently than other Acne treatments by normalizing skin cell turnover and effectively targets two primary causes of Acne, clogged pores and inflammation
Adapalene was created for superior tolerability compared to other prescription retinoid products not containing Adapalene; It is suitable for use as part of your morning or evening regimen
Water based formula, oil free, alcohol free, fragrance free, non comedogenic; Helps reduce the risk of scarring and Hyperpigmentation by treating Acne
In a clinical study, Differin gel provided up to 87 percent reduction in acne breakouts after 12 weeks, which will continue to improve with further use
The Inventors of Adapalene:  A Retinoid that Fights Acne
* As an Amazon Associate I earn from qualifying purchases.
Clean & Clear Blackhead Eraser Facial Scrub with 2% Salicylic Acid Acne Medication
5-ounces of Clean & Clear Blackhead Eraser Facial Scrub with salicylic acid acne medication lifts away dirt, oil and impurities that can lead to pimples, blackheads and acne breakouts
Its unique formula is made with 2% salicylic acid, a proven acne medication known to effectively treat and clear breakouts, and works to gently exfoliate surface skin
Our blackhead eliminating face scrub is recommended for daily use in a regular skincare routine and contains natural micro-scrubbers for surface skin exfoliation and a deep-down clean
With regular use, this acne face scrub can help reduce the number of blackheads allowing for clearer, healthy-looking skin
Specially formulated to be gentle and oil-free, this exfoliating facial cleanser is suitable for all skin types to help eliminate blackheads and acne
* As an Amazon Associate I earn from qualifying purchases.
Paulas Choice–SKIN PERFECTING 2% BHA Liquid Salicylic Acid Exfoliant–Facial Exfoliant for Blackheads
GENTLE NON-ABRASIVE LEAVE-ON EXFOLIATOR: with 2% BHA (Beta hydroxy acid) to unclog & diminish enlarged pores, exfoliate dead skin cells, smooth wrinkles & brighten & even out skin tone; Combats redness, wrinkles, aging, enlarged pores, & blackheads
Dramatically improves skin's texture for radiant youthful even-toned skin; Beta hydroxy acid (BHA also known as salicylic acid) mimics the natural exfoliation process of younger skin by helping it shed extra layers while unclogging and clearing pores
HYDRATE, BRIGHTEN & SMOOTH FINE LINES: Our unique, non-abrasive, leave-on exfoliant is gentle enough for daily use on all skin types; Exfoliates dead skin cells while clearing pores for a more even tone, plus it visibly reduces fine lines & wrinkles
Paula's Choice facial exfoliants are gentler on delicate skin of the face & neck than an abrasive face scrub, which can cause micro-tears; A BHA leave-on exfoliator delivers hydration & can exfoliate directly inside the pore & improve how the pore works
AMAZON AUTHORIZED SELLER: To ensure the authenticity of any Paula's Choice product, please make sure you're purchasing from the only authorized seller—Paula's Choice Skincare.
Paula's Choice Skincare makes science-backed products that work. No fragrance, no parabens, no fluff. Just effective, cruelty-free formulas that target any concern from wrinkles to breakouts.
* As an Amazon Associate I earn from qualifying purchases.
Vassoul Blackhead Remover Mask
Deep Facial Cleansing: Remove acne, blackheads, and blemishes. Help to remove stubborn stain or oil spots on your face.
Multi-Purpose: Reduces the effect of computer radiation on the skin, adds vitality to dull and uneven skin, and makes the skin firmer.
Give you Younger and Smoother Skin: Moisturize your skin, giving it a wonderful feel. And it can also remove the facial hair on your face to make it very smooth and healthy.
Improved Blood Circulation: Improves skin blood circulation, and generally contributes to a younger, healthier skin.
Easy to Use: Completely easy to use mask that comes with basic instructions so you can put it to use right out of the box.
* As an Amazon Associate I earn from qualifying purchases.
Meditime Pore Blackhead One Shot Pack, Blackhead Deep Cleansing, Blackhead Remover Bentonite
REVITALIZING PURITY. Your perfect skin detox partner is the MEDITIME Pore Blackhead clay mask for face. This deep-cleansing clay mask is enriched with Glycerin and Kaolin that warms up gently, drawing out dirt, sebum, and blackheads to ensure your skin is thoroughly cleansed and purified.
NOURISHING ESSENTIALS. MEDITIME Pore Blackhead One Shot isn't just a blackhead remover —it's a skincare powerhouse! Olive and Macadamia seed oils and Sunflower seed oil provide vital hydration and fortify your skin to foster a radiant glow.
EFFORTLESS RENEWAL. Refresh your skin with our invigorating blackhead mask. Natural walnut bark and Sweet Almond seed powders offer a gentle exfoliating effect that leads to a smoother and refreshed appearance. Unleash your radiant glow after every application.
HYDRATION INFUSION. Our face pack delivers a soothing and hydrating experience with carefully selected botanical extracts like Centella Asiatica and Chamomile. These botanical wonders work in harmony to restore moisture which leaves your skin supple and intensely hydrated.
EASY APPLICATION. Enjoy your skin care routine with our MEDITIME Pore Blackhead clay face mask that offers a smooth, creamy, and easily spreadable formula. Apply evenly, let it sit for 10-15 minutes, then gently rinse away. Use once or twice weekly to maintain a revitalized complexion.
* As an Amazon Associate I earn from qualifying purchases.
Removing Blackheads at Home
Dr. Alicia Zalka, MD, is a dermatologist and founder of Surface Deep after a desire to educate and guide consumers on caring for their skin. She came up with various ways on how to get rid of blackheads from the nose, face, and skin among other parts of the body.
Exfoliating to remove the blackheads
Baking soda when mixed with water can be used in the treatment and extraction of blackheads at home. This is one of the home remedies for the removal of most skin blemishes such as white spots, age spots, and dry skin on the face.
"Exfoliating is one of the only variables we do have control of when it comes to minimizing the appearance of blackheads," [Dr. Zalka]. You can use cleansers, brushes, and sponges to gently scrub away plugged pores, but chances are you already have a key element in your fridge. "Baking soda is an ingredient that is often used in microdermabrasion which as a method of exfoliating, can aid in minimizing blackheads when done regularly."
GENTLY EXFOLIATES FOR RADIANT HEALTHY SKIN - With natural moisture-rich Cellulose and Willow Bark Extract, this facial scrub peeling gel conducts a physical exfoliation that gently removes dead skin cells & impurities to get rid of dry, dull skin, and support natural skin cell turnover without irritation
BRIGHTENS, MOISTURIZES & SOOTHES SKIN - Infused with Aloe, Honey, Vitamin C & E, and Allantoin, this face exfoliating peeling gel brightens, deeply hydrates skin, tightens pores with astringent stem cell extracts
PROTECTS SKIN FROM PREMATURE AGING & FREE RADICAL DAMAGES - Infused with antioxidants and peptides, it helps tighten and firm skin with a youthful, regenerated glow
GENTLE FOR SENSITIVE SKIN, GREAT FOR ALL SKIN TYPES - Soap-Free, Non-Irritating & Non-Comedogenic. Formulated with micro-fine granules, it won't clog pores and can be used as a daily face wash
MADE IN USA - The residue is mostly Microspheres from scrubbed cellulose with a few invisible dead skin cells, since this product is specially formulated for gently removing dead skin cells without irritation. Hypoallergenic, Alcohol-Free, Paraben-free
* As an Amazon Associate I earn from qualifying purchases.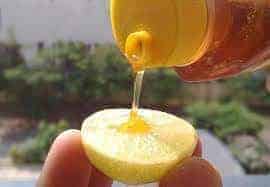 Using Salic and Glycolic Acid
"The best way to break down oil in clogged pores is by using beta-hydroxy acid (salicylic) or combination peels containing salicylic acid," says Dr. Jennifer MacGregor of Union Square Laser Dermatology. "It is lipophilic (attracted to fat/oils) and concentrates at the surface of the pore to dissolve the plugs. Consistent use will prevent the blackheads before they form and help clear existing pores."
Using Pore Strips or Retinoid
"Pore strips can provide immediate improvement of some types of plugged pores but the blackheads will recur unless a proper skincare regime is followed routinely as a preventative measure," notes Dr. Zalka. The vitamin A derivative is "the absolute best way to clear clogged pores and prevent blackheads from forming," says Dr. MacGregor. "
INSTANTLY UNCLOG YOUR PORES - Bioré Pore Strips instantly clean and unclog pores to purify your skin for the deepest clean in just 10 minutes
REMOVE BLACKHEADS - See instant results when you use Bioré Pore Strips. With continual use, you can help reduce the appearance of blackheads and see a visible reduction in the size of your pores
HELP CONTROL OIL - Invigorate your skincare routine with Bioré Pore Strips. These easy-to-use strips will help remove dirt and oil from your pores, leaving your skin fresh and clean
BINDS TO BLACKHEADS, NOT JUST SKIN - Using our patented c-bond technology, Bioré Pore Strips are designed to be used once a week to bind to and remove blackheads not skin
LIKE A BLACKHEAD MAGNET - Our uniquely developed pore strips act like a magnet to safely and effectively remove dirt, reduce oil and help eliminate blackheads
* As an Amazon Associate I earn from qualifying purchases.
RETINOL CHARCOAL BLACKHEAD REMOVER – Fast-Acting Peel-Off Strips for Your Nose Work Hard to Provide Deep Cleansing of Dirt, Oil, Daily Grime & Blackheads from Pores
POWERFUL DEEP CLEANSING – Purging Power of Charcoal Works Effectively to Remove Blackheads, Whiteheads & Other Impurities from Your Skin; See Instantly Visible Results
CONVENIENT PEEL-OFF STRIPS – Use at Home for Fast 10-Minute Blackhead Treatment or Take While Traveling to Keep Your Face Looking Fresh, Clean & Free From Harmful Toxins
REDUCES OILY SKIN – Leaves Your Skin Clean, Clear & Smooth with a Noticeable Difference in the Degree of Oil on Your Nose; Refreshes Without Drying Out Skin
THE RETINOL AUTHORITY – Trusted Skincare Specialists Since 1987; Over 10 Million Units Sold; Clinically Proven as Effective as Much More Expensive Products
* As an Amazon Associate I earn from qualifying purchases.
Microdermabrasion and Dermabrasion Treatments
This professional method "can help a great deal," says Dr. Zalka. "Your dermatologist can also provide chemical peel treatments and comedone extractions which are office-based procedures known to help improve skin texture and appearance."
Natural Home Remedies for Blackheads
Various ingredients in your kitchen and garden can be utilized when it comes to how to get rid of blackheads. Natural ingredients are the best to use in this treatment since they are not only gentle on the skin but also affordable and readily available. Here are some of the most common ways of removing blackheads naturally.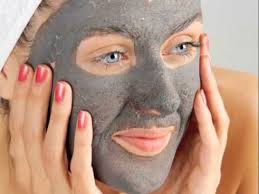 Apply tomatoes to remove blackheads overnight from the nose and face.
Use lemon to get rid of blackheads from the nose and face.
Apply a mixture of egg and honey to get rid of blackheads.
Get rid of blackheads fast with sugar and honey face scrub.
Remove blackheads with the use of lemon and sugar mixture.
Apply olive oil and lemon extract to remove blackheads overnight.
Apply apple cider to get rid of blackheads fast from nose and face
Use tea tree oil to get rid of blackheads overnight.
Apply Aloe Vera gel on the face and nose to get rid of blackheads.
Apply green tea to get rid of blackheads from the nose and face.
Using the blackhead remover tool to squeeze out the spot.
Squeezing gently using your fingers.
How to Prevent Black Heads from Forming?
Infected blackheads can cause skin acne and the formation of blisters when handled carelessly. Here are various ways on how you can prevent this skin problem from forming. Here are the tips to fix and manage blackheads.
Minimize the amount of makeup you wear when you realize the formation of blackheads.
Use gentle face wash and cleaners. Harsh skin wash products can worsen the condition.
Avoid picking or popping the blackheads formed to prevent bacterial infections.
Touch your face with clean washed hands to avoid transmission of bacteria to the affected area.
Therefore, you are recommended to visit a dermatologist if the problem of blackheads persists after trying some of the above-discussed treatments on how to get rid of blackheads.