This article aims to provide insights into one of the most irritating skin problem questions. How to Get Rid of Mosquito Bites quickly and effectively?
What to Do For Mosquito Bites?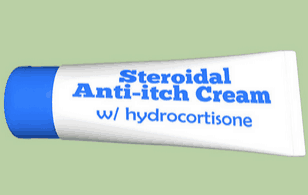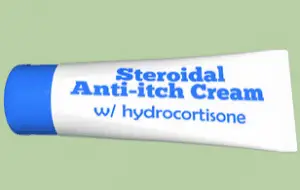 Mosquito bites are so annoying and they can spoil your evenings and mornings. These are times when female mosquitoes are actively searching for blood to feed on. Male ones are not likely to disturb you much since they are only after water and nectar.
People allergic to mosquito bites will always think of how to get rid of mosquito bites overnight fast in one day. This is due to severe itching rashes and swelling they go through when bitten by these dangerous insects.
Why do mosquito bites itch? The mosquito has a sharply pointed proboscis suitable for sucking fluid substances. The bloodsucker will be attracted by heat and carbon dioxide emitted by human beings. There are some scents that will also attract them.
Knowing what to do for mosquito bites can help in the prevention of symptoms such as a red bump, persistent itching, and developing a skin rash.
The female mosquito has anti-coagulant saliva which prevents blood clotting to enhance more bleeding during the bites. Histamine production by the body to combat the effect causes swelling and itching. Damaging of the nerves and blood vessels causes the victim to feel an itching sensation and pain.
How to Get Rid Of Mosquito Bites – Fast Overnight?
Long contact with mosquitoes can cause severe allergic reactions to the victim. There are some complications directly associated with the bites and they have the following signs and symptoms.
Increasing in the area of itching with more irritation.
Formation of lesions and rashes at the affected area of the skin.
Inflammation of the lymph.
Formation of bruises that may become scars on the skin.
Possibility of hives forming around the affected area.
Think immediately of how to get rid of mosquito bites to avoid such risk factors. Mosquito bites are contagious and associates with chronic ailments such as Malaria, encephalitis, meningitis, and dengue fever among others.
Severe symptoms of mosquito bites include fever, muscle fatigue, severe headache, skin rash, vomiting, body weakness due to effects on neurons, and dizziness. These signs are more common among children and toddlers as compared to adults. Seek emergency medication from a health center if you observe these signs.
There different approaches on how to get rid of mosquito bites. Home remedies can be used to combat the situation or use of clinically proven treatments and medications. At-home treatments can be cheap and affordable by everyone but it also depends on the urgency and intensity of the symptoms.
Home Remedies for Mosquito Bites – Natural Cures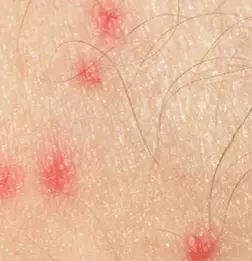 Here are the best home remedies for mosquito bites:
A mixture of baking soda and warm water forms a strong alkaline solution that helps in the healing of any insect bite. Alternatively, you can mix baking soda with any household cleaning ammonia. Application within the first 5 minutes should see the pain off.
Cider vinegar can also be directly applied to the bite. Apply using a soaked cotton ball to the affected area and within a couple of minutes, the swelling and itching will go. Alternatively, you can mix cornflour with vinegar to form a paste that will help.
Compress the area with ice-cold or hot water. This will help the tissues relax and help the histamine to spread hence preventing mosquito bite swelling and itching.
A mixture of warm water and sea salt can be used to stop mosquito bites from swelling and itching.
Non-gel toothpaste can also combat the situation when directly rubbed gently at the affected area of the skin. Alternatively, you can try mouth wash.
Application of alcohol on the wound can also prevent bleeding as well as disinfect it. Pour a gentle amount on the bite and relax for the pain to subside.
Gently wash the wounded part with soap and warm water. An alternative to this method of getting rid of itchy mosquito bites is taking a warm shower.
America's #1 trusted Baking Soda brand
FOR MORE THAN 100 YEARS: A versatile, effective and affordable solution that has been trusted for over 170 years
MORE THAN 100 USES: The most useful product in your home that saves time and money
ALL PURPOSE CLEANER & DEODORIZER: From kitchen to bathroom to laundry room – use on fixtures, laundry, furniture, toys, pots, pans, etc.
BEYOND CLEANING: Resealable, water-resistant bag can be used for hair and skin treatments, crafts for kids and even pedicures
* As an Amazon Associate I earn from qualifying purchases.
What to Put On Mosquito Bites?
There are also some fastest ways to consider how to get rid of mosquito bites. They include some home remedies as well as the use of medicated products. Here, in a nutshell, are a few you can try:
Avoid scratching or rubbing hard the skin after a mosquito bite. Touching can accelerate the irritation and itching. It can also cause an infection making you not realize why do mosquito bites itch more.
Wash the area with plain water for people with sensitive skin. Using antiseptic agents can also relieve the pain promptly.
Immediately after the bite occurs, apply antihistamine cream, analgesic, or Puriya Daily Moisturizing Cream which are effective in relieving the itching and pain.
After Bite - a family favorite for 40 years, is a proprietary formula that relieves the itch and sting from mosquito, flea, and other insect bites.
For instant and permanent relief from itching and pain, we now added Baking Soda, grandma's home remedy against insect bites and stings.
Pharmacist-preferred, it's endorsed by experts, so you know it works.
Simple to apply, the applicator tip makes local, no-mess application a breeze.
Package includes four (4) .5-ounce applicator tubes that offer the perfect portable relief to keep in your pack, pocket, purse, and a drawer at home
* As an Amazon Associate I earn from qualifying purchases.
* As an Amazon Associate I earn from qualifying purchases.
Moisturize and Revitalizes Your Skin: Formulated with nourishing, plant rich extracts such as honey, Shea butter, aloe vera, amaranth oil, and jojoba oil, this moisturizing cream renews, revitalizes and restores your skin's moisture
Combats Itchy Skin, Rashes, Dryness and Redness: The moisturizing cream provides fast relief from itchy skin, rashes, dryness, and redness. Feel the rough, cracked patches of your skin soften, while strengthening your skin's natural barrier
Lightweight and Non Greasy Formula: The creamy lotion goes deep into each part of the body, face, hand, foot, knees, etc. for lasting hydration you can feel. It is non greasy and lightweight. It is formulated without parabens, artificial fragrance or harsh chemicals, making it safe for people with sensitive skin
Clinically Tested, Dermatologist Reviewed: This cream underwent clinical testing to ensure there is no potential for skin irritation. Use this skin cream with confidence to soothe, moisturize and nourish irritated skin
Quality You Can Trust: Awarded the "Family Tested Family Approved" seal, you'll be sure to love this advanced plant rich moisturizer. This cream is like a daily vitamin for your skin. Formulated with herbal ingredients and superfoods, it replenishes and revitalizes skin. Proudly made in USA from domestically and globally sourced ingredients and components
* As an Amazon Associate I earn from qualifying purchases.
People who are not allergic to aspirin can directly apply it while wet to the mosquito bite.
Use topical anti-itch cream or an antihistamine like Benadryl.
Battles Foot & Body Odor - Essential Oils and Botanicals Help Defend Against Embarrassing Foot and Toe Odor. Great for Athletes.
Soothes Itchy, Scratchy, Dry, Cracked, Flaky Skin - Infused with Nourishing Botanicals Rich in Skin Enriching Omegas 3, 6, 7 & 9 and Natural Vitamin E to help reduce appearance of Redness, Scaling, and Itching Relief.
Protective Barrier - Helps Create a Skin Protecting Occlusive Barrier that Helps Repel Moisture while Helping Soften Irritated Skin. Ideal for Cracked Heals, Rough Elbows, & Smelly Feet.
Natural Ingredients (No Harmful Chemicals!) - No Chemical Preservatives, Petroleum, Silicone, Synthetic Fragrance or Dyes Commonly Found in other Lotions, Gels, Creams and Ointments.
Broad Spectrum Support - Enriched with Organic Tea Tree Oil, Broad Spectrum Essential Oils and Plant Extracts Including Neem Oil that have been used for centuries for Skin Discomfort, TheraTree Balm helps provide relief.
* As an Amazon Associate I earn from qualifying purchases.
3.5-ounce tube of Benadryl Extra-Strength Anti-Itch Gel temporarily relieves pain and itching associated with insect bites, minor burns, sunburn, minor skin irritations, minor cuts, scrapes and rashes due to poison ivy, poison oak and poison sumac
Topical analgesic gel, works when you need it most and provides cooling, anti-itch relief from most minor pains and outdoor itches associated with insect bites, sunburn, scrapes, minor skin irritations, burns and minor cuts
The cooling gel provides the relief of pain and itching associated with sunburn, relieves outdoor itches associated with poison ivy, insect bites and more and dries the oozing and weeping of poison ivy, poison oak and poison sumac
Cooling gel that provides relief from most outdoor itches contains 2% of the topical analgesic pain reliever diphenhydramine hydrochloride that works to relieve itches and minor pains on the skin and works when you need it most
Intended for use by those ages 2 and up, soothing gel offers itch relief for kids and adults alike and is great to keep on hand for relief during outdoor activities such as camping, hiking or taking a walk with the family
* As an Amazon Associate I earn from qualifying purchases.
How to Prevent Mosquito Bites?
There are methods you can use to prevent those annoying mosquito biting. Despite knowing what to put on mosquito bites, try to embrace preventive mechanisms to avoid infections and serious symptoms of the bites.
Avoid spending time closer to stagnant water especially during the evenings and mornings when mosquitos are active.
Put on protective clothes covering your head, arms, and legs especially when spending in dumpy areas.
Remove any stagnant water and clear bushes around your compound since they are mosquito breeding sites.
Ensure you sleep covered under insect nets during the nights.
Close windows and doors of your house early enough and it will prevent unnecessary mosquito bites.
Citronella scented substances such as candles repel mosquitoes.
Conclusion on How to Get Rid of Mosquito Bites
Sometimes home remedies may not permanently cure mosquito bites for some people. If you experience that you can try the following method on how to cure mosquito bites:
Taking oral antihistamines like Claritin or Benadryl.
Utilizing a topical anti-itch cream or lotion such as benzocaine.
Visiting a nearby medical facility and getting appropriate treatment.
Powerful, 24 hour, non drowsy indoor and outdoor allergy relief
24-hour, non-drowsy indoor and outdoor allergy relief
Relief of your worst symptoms including sneezing, runny nose, itchy/watery eyes and itchy throat/nose
Orally disintegrating allergy tablet. No water needed. Melts in mouth. Orally dissolves up to 3x faster than any other tablet. Speed of dissolution does not imply speed of relief
Easy to take 24 hour RediTabs contain 10 mg of loratadine per tablet
* As an Amazon Associate I earn from qualifying purchases.
ALLERGY MEDICATION: Benadryl Allergy Tablets for allergy relief helps to alleviate symptoms associated with allergies such as sneezing, runny nose, itchy throat or nose, and itchy/watery eyes; Powerful allergy and cold relief in just 1 pill.
ANTIHISTAMINE: Allergy medication that temporarily provides allergy & cold relief for hay fever and other upper respiratory symptoms such as sneezing and runny nose; Relief from common allergens such as tree pollen, dust, mold and pet dander.
COLD SYMPTOM RELIEF: Allergy antihistamine with diphenhydramine is formulated to help relieve multi-symptom allergy relief and cold symptom relief; Effective and powerful formula that works when you need it most.
DIPHENHYDRAMINE FORMULA: Benadryl allergy medicine contains 25 mg of diphenhydramine HCl, an antihistamine that works to help provide allergy and upper respiratory relief.
INCLUDES: Pack of 1, 100 ct allergy and cold relief medicine; Suitable for adults and children ages 6+; Safe and effective doctor-recommended allergy medicine.
Effective Allergy Relief When You Need It!
Sneezing
Running Nose
Itchy Throat
Watery Eyes
* As an Amazon Associate I earn from qualifying purchases.
Americaine stops the pain and itch fast
For minor cuts, scrapes, burns, sunburns, and insect bites
Formulated with maximum strength 20% benzocaine
Safe for adults and children ages 2 years of age and older; Apply to affected area 3-4 times daily
FSA/HSA eligible item in the USA
* As an Amazon Associate I earn from qualifying purchases.
Depending on how long does it take to get rid of mosquito bites, you are expected to get relief within 24 hours.