Is Splat Hair Dye Good? Splat is a funky hair dye that has been seen working well among many people. The color is said to stay for as many as six weeks if the hair is not washed out regularly. That means, the more you wash your hair the shorter it is going to last.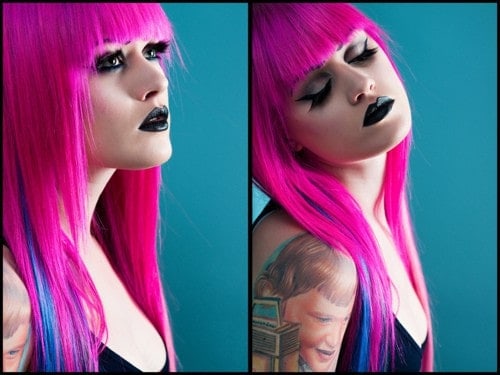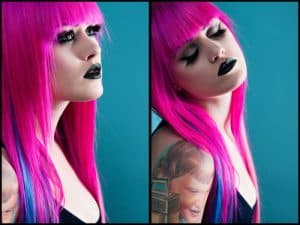 For lighter hair like blonde or grey, splat hair color can be applied without having to bleach. The process of hair bleaching can result in irritations for those individuals with sensitive skin. Hair damaging is eminent during this process.
Like any other regular dyes, splat requires well maintenance of your hair to last longer. The color can take even several months of well taken care of. Once the fading begins, there is no negative impact expected on your hair. The bleached hair color is what you will see once the fading has started taking place.
Splat Hair Dye Ideas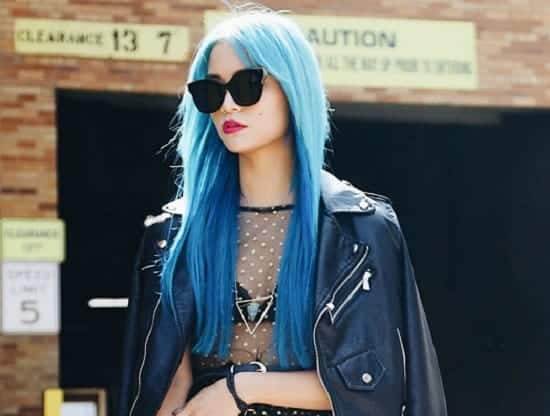 Slat is a semi-permanent hair dye especially when the coloring process takes a short period of time. The color may have no lift on your hair but can simply deposit on the surface. Some brands like jet black may end up being permanent if the color is left to stay longer before washing.
Light hair individuals may save themselves from bleaching which is feared for damages. The color also looks more brilliant on such type of hair. For instance, pink spat looks bright on medium blonde hair. Like any other hair color, the outcome is normally deeper than the image on the box. The only way to care for that is selecting a bit lighter shade than what is real.
The lighter color can be obtained by mixing splat with a white conditioner. Unfortunately, this also affects the pH value of the product and the outcome may not be as perfect as 100%. The color will be less vibrant and also short-lasting.
For long-lasting results, you have to avoid frequent washing which causes premature fading. You should also keep off the swimming pool for the entire process. The pool water not only fastens the fading but also contributes to the bleaching of your hair color due to chlorine compounds in the water.
If you have to bleach, then your hair has to undergo the treatment until the color turns to pale blonde. This must be done professionally to minimize the chances of damages. The hair has to dry completely before it follows the application of splat hair dye.
Going back to your normal hair color after splat should not a big problem. You simply have to recolor your spat colored hair with another color similar to your natural hair color. In such a case a color filter should be used in the process. Ensure that it is taking a shorter time of about 5minutes since your hair is already processed during the initial coloring.
The protective gel should be applied just similar to any other hair coloring process. This protects your skin and scalp against tints and irritations for sensitive skin people. Any health complication that may arise as a result of coloring should be reported to the doctor immediately.
Suitable conditioning should be mandatory for a healthy and shiny hair appearance. Since the dye runs when subjected to water, avoid washing as much as possible since this will save you from hair recoloring.
Semi Permanent Conditioning Hair Dye: Get them in awe of your royal vibrance with this magical, grapey Violet hair dye! Punky Violet transforms and conditions hair for a soft & silky brand new look with no commitments. Sass up your hairstyle and keep vibrant deep, true violet shade even after several washes!
Non-Damaging & Conditions Hair: No need to add peroxide so this hair color is safe for all hair types. This will nourish strands, prevent breakage and over-drying, leaving hair frizz-free, silky soft, and healthy-looking. Go for fashionable hair color without hair damage!
Long-Lasting & Vibrant Hair Color: With color-enhancing Keratin Complex for a more lasting intense, vivid color. It fades in up to 35 shampoos, so you can try trendy colors and transform your style. Mix and match to multi-tonal hair, ombre, or holographic hues!
Easy To Use & Apply Hair Tint: Hair color made easy with Punky! Just apply the color evenly from hair roots to ends with a tinting brush, comb through and leave on approximately 15-30 minutes and then rinse out. Easy peasy! No need for expensive hair salon visits!
Trusted By Pros For Ultimate Hair Care: A leader in the hair color industry! Punky Colour continually works to bring you the brightest, boldest, most amped-up products and excellent customer service. Achieve head-turning looks using Punky Colour products and expert techniques!
* As an Amazon Associate I earn from qualifying purchases.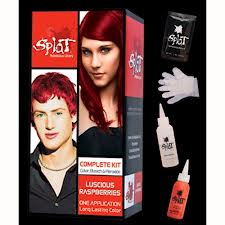 Is Splat Hair Dye Permanent or Semi-Permanent?
Splat is a semi-permanent hair dye. The outcome can only last if you strictly obey the discussed principles. The color is no negative effect on your hair. Keep dying to make your hair stunning or else you can look faded and old. Remember, bleaching is the one responsible for any hair damage that may be experienced when you have done splat.
The dye performance is reliant on pH, few beginners complain of the outcome as poor. They ought not to give up but give it a second trial. If it completely disappoints then not everyone is meant for splat hair dye. Go for something different or you maintain your natural hair and you will still look flattering.
Splat Hair Dye Instructions
Hair coloring has consequences. Instructions are key to ensuring that you get the most perfect outcomes of hair splat hair coloring. This is the only way to ensure that damages are avoided and you become happy and confident about changing your appearance.  Splat hair dye instructions below should be strictly followed and adhered to.
Requirements – Ingredients
Splat hair dye kit
Glad Plastic Wrap
Petroleum jelly
Paper Towels
Plastic hair cap/shower cap
Hand-held mirror and  bathroom mirror
Procedures
Ensure you have done enough research on changing your appearance. Hair

color and eyes color

are among what you should consider. Understand your

skin tones and complexion

then seek medical advice on your health and splat coloring.
For light hair, bleaching should not be mandatory the outcome will still be perfect and long-lasting. For the rest bleach until your hair is pale or medium blonde. The hair should then be dried completely prior to the splat hair coloring process.
The process can be done by a professional or at-home hair coloring. There are a few instructions and precautions on the hair color box that you should not ignore. Observe the image color and select a shade slightly lighter than the image on the packaging.
Protect your skin and scalp by application of the protective gel. Petroleum jelly like Vaseline can be used. A piece of cloth, towel, or cap is another alternative for your face, ears, eyes, and other organs safety. Don't wear your best shirt or blouse since a spillage on it can make you curse why you bought it.
For bleaching, take your powder bleach and pour in the liquid developer. Shake while the bottle is caped until a mixture is formed. This must also accompany some of the directives on the bottle. Use the gloves to apply on your hair.
Leave your hair to react with the bleach as per the time provided. 30 to 40 minutes are enough for your hair to be bleached. Let it dry on its own or you can risk to blow dry it. After all, you are aware that bleaching can damage your hair.
It is now time to apply your splat dye! This doesn't matter whether you have breached or not. The process is more or less the same. On the applicator cap, apply the dye on your hair in a careful manner. Avoid spillage to your skin or forehead which requires hard scrubbing to wash it out. The dye is also staining and avoid splashing to the sink or in your bathtub. Allow it to react for at least 30 minutes.
Sure enough, you can now wash your hair until the water is clear. Let the hair dry again completely or you can blow dry it. Apply a conditioner to make your hair sparkle and comb it to your like. 

Splat purple violet hair color

 

Replace natural oils in your hair & scalp
Fights dry hair, dry scalp and loose dandruff
Leaves your hair easy to comb and with the healthy vaseline shine

* As an Amazon Associate I earn from qualifying purchases.
Tips on how to Use Splat hair Color
The color intensity can vary depending on the amount you have applied to your hair. Light appearance is when you have applied a small amount that is not enough for instance pink. For very deep or dark a tone of the shade is used. Medium purple is observed when the average or medium amount is used. Two boxes are said to be enough for the complete dying of your hair.
The dye is really staining and that is why gloves are ideal to use during the application process. The protective gel helps your skin from staining. The sink or bathtubs can also be prevented from the mess by placing a seal such as glad press n' seal.
Be careful and do not dump. You ought to be patient and that is why you should set a specific day to carry out this process. If you are in a hurry you would rather not dye, because you will not have enough time for the dye to completely act on your hair. The consequence for this is devastating and you can end up shaving your long waited hair.
How to choose the best Hair Color?
Splat hair dye comes in a variety of colors. Choosing the right hair color is beyond splat hair color. There are many factors to consider in ensuring that that your hair color not only makes you flattering but also natural.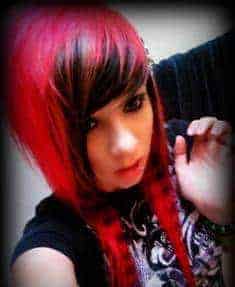 Splat Hair Dye Review –Best Brands
Hair color maintenance is what causes many women to scratch their heads. There are some hair colors that require higher levels of maintenance as compared to others. While going to purchase your splat hair dye you ought to have researched more on that or you must be having experience of using it before.
There are many brands of this hair dye and it can be tricky in accessing what is the best brand for you. One of the ways to tell the effectiveness of a brand is looking at the dye reviews. Splat hair dye reviews should not only give you good ideas on the price but also the ingredients that make it to be on top.
Splat Rebellious Colors Hair Coloring Kit
This product is said to be effective on both bleached and unbleached hair. This is along with lasing hair dye that is semi-permanent in nature.  The complete kit comes with a bleach splat oxide mixing container, Hair color gloves, and a script of instructions.
Splat Rebellious Colors Hair Coloring Kit - Lusty Lavender (Pack of 3)
* As an Amazon Associate I earn from qualifying purchases.
As said earlier, ingredients are an important part of the review. They are able to tell you if the product is healthy or does it have health side effects? Some of the ingredients used in making splat rebellious colors hair coloring include the following.
Ebonized Water, Phenylmethanol, Polyquaternium-7, VA/Crotonates Copolymer, Methylparaben, Propylparaben, Diazolidinyl Urea, Blue 9, Acid Red 52, Red 46, Yellow 3, Acid Orange 7, Acid Blue 1.
This product is available in the following shades of colors, Luscious Raspberry, Lusty Lavender, Neon Green, Pink Fetish, and Aqua
Other Splat Hair Color Best Brands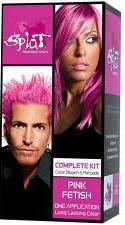 Here are top-rated splat hair dye brands you can try:
Splat Rebellious Colors Hair Coloring Kit Jet Black
Ion Color Brilliance Brights Semi-Permanent Hair Color
* As an Amazon Associate I earn from qualifying purchases.
Splat Rebellious Colors Complete Hair Color Kit Blue Envy
Semi-Permanent Hair Color- Lasts up to 30 Washes or More
Ultra Conditioning Formula
Kit Includes: Color, Bleach, Developer, Shampoo, Deep Conditioner, Gloves, & Instructions
Quinoa Extracts Strengthen and Protect While Improving Shine and Help Lock in Color
For ALL hair colors and types
* As an Amazon Associate I earn from qualifying purchases.
Splat Glow in the Dark
SPLATTM Rebellious Colors Kit (Orange Fireballs)
Semi-Permanent Hair Color- Long Lasting
Ultra Conditioning Formula
Highest Salon Quality- Vegan & Cruelty-Free
Quinoa Extracts Strengthen and Protect While Improving Shine and Help Lock in Color
Kit Includes: Color, Bleach, Developer, Shampoo, Deep Conditioner, Gloves, & Instructions
* As an Amazon Associate I earn from qualifying purchases.
Splat Rebellious Colors Lightening Bleach
Sparks Premium long Lasting Bright Hair Color Dyes
L'Oreal Paris Color Rays Highlights
Splat Hair Color, Bright, Totally Red
Splat Hair Color, Bright Purple Swag
Where to Buy Splat Hair Dye?
There are many drug stores that sell splat hair kits. Walgreens, CVS, Splat websites, and Amazon are the places to shop for splat hair dye among others. There are centers that provide free shipping services for you and you can still obtain your product at your overseas location. Walgreens and Amazon are good at that.
Therefore for a complete kit, splat hair dye is the best long-lasting semi-permanent hair color that you need. The kit has all the essentials that you need to do coloring on your own and is currently in approximately 9 colors and among the most famous include, jet black, raspberry, lavender, green, and aqua.
People's opinions vary on splat and we are not guaranteeing you the outcome upon the usage of splat products. The best you can do is try and if not satisfied you can go for products from different manufacturers or consult a professional hair color expert.