Want to know how to make lips soft? Get more insights on how to make your lips soft overnight and fast. In the post there is also more on how to make dry and chapped lips soft naturally.
Everyone desire to have soft and smooth lips something that seem difficult to attain. This is due to the fact we live under harsh environmental conditions that effects human beings in various ways. Dry and hot weather conditions are among the causes of drying and chapping of lips. Attempts to prevent your lips against such environmental conditions along with the treatments for the effects are recommended.
How to Make Your Lips Soft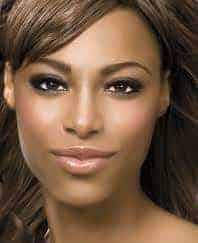 Licking your lips is not a good habit as many people believe that it helps in moisturizing lips. It is unfortunate that, this habit contributes to drying and chapping of lips. When you feel the urge to lick your lips, it is a sign that your lips are dry and you need to apply a moisturizer and not your saliva.
Many ways on how to make lips soft helps in preventing lips from drying as well as chapping. The skin covering the lips is very thin and can also be affected by some of the methods to be used. However, there are ways that make use of natural ingredients which are gentle on the lips hence highly recommended. Among the best technique include the following:
Lips Exfoliation: This involves the removal of dead skin from the lips. Exfoliation can be conducted using various styles and products. Homemade lip exfoliators are more preferred by many due to gentleness, effectiveness, safety and convenience in application.
There also best drugstore lip exfoliators that have also been certified to be ideal for scrubbing of lips. Exfoliation ought to be done at least once or twice a week. Sugar lip scrub is among the best lip exfoliators that has been seen working for many people including men.
Application of a lip balm after exfoliation is highly recommended for the purpose of moisturizing. There are best lip balm brands you can obtain from the drugstores like CVS and Walgreens. The balm must also contain natural ingredients for the safety of your skin. Avoid brands that contain fragrances, dyes and harsh chemical elements such as menthol.
Alternatively you can use essential oils such as olive oil, coconut oil or cocoa butter in moisturizing your lips. A small layer is vital in ensuring protection of your lips against harsh environmental conditions due to formation of a protective layer. Honey can also be used since this element possess a healing and moisturizing property.
Learn how to exfoliate lips with sugar, toothbrush or Vaseline. During the day application of Vaseline on your lips is one of the simplest way on how to make lips soft. This product promotes healing and prevention of chapped lips. While brushing your teeth also remember to scrub your lips with a gentle bristle brush.
How to Make Lips Soft Fast Overnight
As said, there are various ways on how to get soft lips fast overnight. Using natural ingredients is the most recommended method on how to make your lips soft. Sugar is a natural abrasive and when mixed with honey and olive oil, it forms a paste that which is known to be effective in providing soft lips within the shortest time possible.
To prepare the paste, you need sugar, olive oil and honey. Here is a simple recipe on preparation and application of this homemade natural lip exfoliator.
Mix together some sugar and olive oil and honey until you get a thick paste. You should end up with more sugar then oil. But remember, you will only need a little. As much to cover your lips.
Grab your tooth brush and scrape up the mixture.
Gently brush your lips in tiny circular motions for about 2 minutes. (Like brushing your teeth but on your lips)
Leave on the substance for about 3-5 minutes.
Cup your hands and fill them with warm water and rinse your lips until all the sugar particles are gone.
Tap your lips with a towel to dry.
How to Make Lips Soft and Smooth
Besides using sugar as the best lip exfoliator, there are also other home remedies for dry chapped lips. The techniques involve use of natural ingredients as well hence safe and gentle on the lips.
Use of baking soda: When baking soda is added to water to form a paste and applied on the lips using a finger in a circular motion exfoliation takes palace.
Exfoliation of lips with lemon juice: Lemon juice mixed with castor oil and glycerin helps not only in healing of chapped lips but also exfoliating of dead skin cells. Glycerin is a moisturizer while castor oil a barrier against hazard environmental conditions.
Rose petals mixed with raw milk: Soak the rose petals in raw milk and mix to form a paste. Apply it on the chapped lips for plumper and color effect.
How to Make Lips Super Soft (Really Soft)
Water is very essential element in the body. When the level of water reduces in the body one of the sign is drying and chapping of lips. Take enough amount of water on regular basis and your lips will remain soft and lustrous. While going to walk on the sun ensure that you take a water with you and it will reduce the urge of licking on the lips also.
Sunscreen lip products such as lip balms, lipstick and conditioners must be of the right standard and safe for your lips. Synthetic products might contain chemical elements that not only irritate lips but also make them chapped and dry. Most of the lip products you should use must have at least SPF 15 to protect your lips against UV radiations and sun burn damages.
Avoid application of lip care products with fragrances, dyes or flavors: Homemade lip exfoliators are best used in the scrubbing of lips since they are all natural. There are also lip balms that are made from natural extracts and they are best in making your lips really soft.
How to Make Chapped Lips Soft
Chapped lips contain lines and folds in which your lipstick and other makeup products can get in hence making you look awkward and old. You however need to ensure that your chapped lips are well treated before application of any lip makeup. As said exfoliation and preferable using homemade lip exfoliator can really help in healing and preventing further drying and chapping.
Use of toothbrush and Vaseline is one of the best ways on how to make chapped lips soft. Apply Vaseline on your lips and give it 5 minutes to soften the dead skin. Take a toothbrush with soft bristles and brush the lips in a circular motion. Old or baby brush are preferable to use due to the nature of their bristles. Finish by washing with warm water and apply a final thin layer of Vaseline again.
In conclusion, chapped lips that does not respond to any of the discussed methods on how to make lips soft can be an implication of a serious underlying medical problem. Such a case should be reported to the doctor for examination and treatment.
Recent Content