The sugar lip scrub is one of the best natural lip exfoliators. In the article find out why sugar scrub with brown sugar, honey, and Vaseline are regarded as the best lip exfoliators. Also, get more insights on homemade sugar lip scrub recipes for preparation and usage.
Sugar is naturally abrasive a feature that makes it the best ingredient for making lip exfoliants. When combined with other ingredients such as honey and edible oil, sugar helps in the quick removal of dead skin from the lips making them soft and kissable.
Brown Sugar Lip Scrub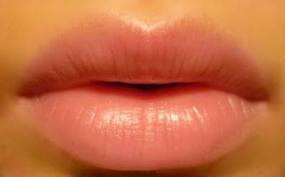 Sugar is naturally abrasive and is one of the best lip exfoliators for getting rid of dead skin cells not only on the lips but also on other body parts such as hands, knees, face, and legs. The brown sugar lip scrub is commonly used in lip exfoliation since it is approved to be gentle and natural. Where no brown sugar is available you can still use white sugar in preparation for your homemade lip exfoliator.
To effectively scrub the lips, brown sugar lip scrub is mixed with other natural ingredients. Honey is the most immediate to use since it is medicinal in nature a characteristic feature for healing chapped lips. It is also a natural moisturizer and helps in keeping lips moist and hydrated.
When an edible oil is blended into the mixture, the paste becomes more effective in enhancing not only shiny lips but also the formation of a protective barrier against harsh environmental conditions such as sunlight, cold, and pressure. Olive oil, almond oil, or sunflower oil are the most preferable for such a purpose.
When you look at how to exfoliate lips with sugar, toothbrush, and Vaseline, you realize that the best time to exfoliate is before gating to bed. Once you have prepared your homemade sugar lip scrub, you can either apply it on your lips using a finger or gentle soft bristle toothbrush. Do it gently in a circular motion for 3 to 5 minutes and at least once a week for effective soft smooth lips.
Overnight is the best time for the lips to heal as you sleep. Remember to apply a lip balm after the exfoliation to moisturize your lips. When you get up in the morning, your lips will be well prepared for your best lipstick application. During the day take a sufficient amount of water to help in hydration. Avoid licking your lips and if you feel the urge, you can apply your favorite chapstick.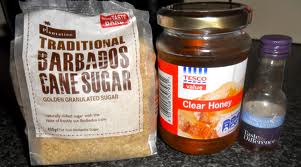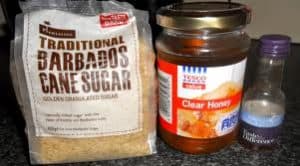 Homemade Sugar Lip Scrub – Recipe
Here is the homemade sugar lip scrub recipe for the preparation of your best natural lip exfoliator.
Ingredients
1 teaspoon natural honey
Small cup
1 teaspoon olive oil, sweet almond oil, or sunflower oil
2 teaspoons granulated white sugar
1 to 2 drops essential oil (optional)
Lemon juice (optional)
Cotton balls
Moisturizer or lip balm
Brown Sugar Lip Scrub- Preparation Procedures and Application Instructions
Place the 1 teaspoon full of natural honey in a small sterile cup. Gently warm the honey for five seconds in your microwave.
Add 1 teaspoon full of olive oil, or almond or sunflower oil
Add 2 teaspoons full of granulated brown or white sugar and stir to mix.
You can add a drop of lemon juice if you feel like it to create a soothing effect.
If you desire you can also add a few drops of essential oil such as spearmint or lemon-flavored oil for a soothing scent.
With clean hands apply the paste using a finger in a circular motion for 2 minutes
Wipe the sugar scrub off the lips using the clean cotton ball and rinse with warm water.
Finalize by application of your best lip moisturizer or balm
Repeat the same for 2 times a week and your lips will be silky soft after one to two months.
Store your excess homemade lip exfoliator in a closed container and keep it in the fridge for future use.

Super Soft Lips with a sugar scrub
Honey and Sugar Lip Scrub
As said, honey and sugar are the best lip exfoliants since the mixture exfoliates, moisturizes, and heals the chapped lips at ago. Many factors contribute to drying and chapping of lips and it becomes difficult to avoid such a condition. During winter, many people feel it on the lips.
Abuse of substances among men can cause their lips to dry. Smoking and excessive consumption of alcohol are among the drug substances that cause this lip condition. Besides honey and sugar scrub, there are other types of natural lip exfoliators you can use to renew your lips. They include the following:
Use of baking soda: When baking soda is added to water to form a paste and applied on the lips using a finger in a circular motion exfoliation takes palace.
Exfoliation of lips with lemon juice: Lemon juice mixed with castor oil and glycerin helps not only in healing of chapped lips but also in exfoliating of dead skin cells. Glycerin is a moisturizer while castor oil a barrier against hazardous environmental conditions.
Rose petals mixed with raw milk: Soak the rose petals in raw milk and mix to form a paste. Apply it on the chapped lips for plumper and color effect.
There are also the best drugstore lip scrubs you can never go wrong with. Look at their reviews and understand what they are. They should be gentle and fragrance-free. The best drugstore lip exfoliator should not contain synthetic chemical substances such as menthol which can irritate the lips. Lip scrubs that are made from natural ingredients such as sugar, almond oil, and honey are the most suitable.
Vaseline and Sugar Lip Scrub
Looking at how to exfoliate lips with Vaseline you realize that, there are various ways you can exfoliate your lips using this product. You can exfoliate using Vaseline and toothbrush or Vaseline and sugar. With a toothbrush, you have to begin by applying a layer of Vaseline on the lips and wait for 2 minutes before you scrub using a gentle bristle brush.
You can also apply Vaseline and follow with the application of brown sugar. Using your finger, scrub the lips in a circular motion for 3 minutes. Wash with warm water and dab with the tissue or a piece of towel. You can use a soft toothbrush in place of a finger.
Vaseline softens, shines, and protects the lips from hazardous environmental conditions. Therefore, it is one of the best products used for lip care. Before getting to bed, daily application of Vaseline enhances soft lips throughout the night hence prevention of chapping and drying.
YOUR ULTIMATE EXFOLIATING LIP TREATMENT: Our Sugar Lip Scrub is an excellent lip exfoliator and lip moisturizer. Made with Hawaiian Cane Sugar, this lip repair treatment scrub gently rids your lips of dead and dry skin while the kukui oil hydrates and rejuvenates your lips.
GIVES YOU SOFT, HEALTHY LIPS: Get supple and plump lips using our lip care scrub that leaves your skin feeling soft and silky with a healthy glow, all year long.
HYDRATING AND SOOTHING: Our Sugar Lip Scrub is infused with Hawaiian kukui oil and shea butter which restores lip hydration, soothes the skin, and locks in moisture.
NATURAL BEAUTY CARE MADE WITH HAWAIIAN BOTANICALS: Our Sugar Lip Scrub features real Maui Cane Sugar that gently exfoliates and brightens skin, while pure Hawaiian kukui oil and shea butter hydrate and rejuvenate lips.
CRUELTY-FREE AND VEGAN FORMULA: Our safe and effective lip care products are cruelty-free and vegan-friendly and formulated with natural ingredients. We are certified as a cruelty-free brand in the Leaping Bunny Program.
* As an Amazon Associate I earn from qualifying purchases.
In conclusion, chronic chapped lips that are characterized by persistent symptoms should be reported to the doctor for diagnosis and examination. It could be a sign of a serious medical condition that cannot subside on performing lip exfoliation and hence requires advanced medical care.