What is the best hair color for warm skin tones and brown eyes? Get more insight into the best hair colors for warm skin tones and brown hazel eyes. Read to explore red hair color among others that complement hazel eyes besides accentuating your warm undertone complexion to make you flattering.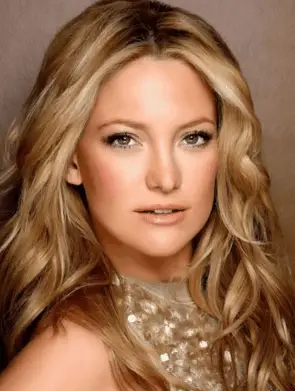 Hair Color Ideas for Warm Skin Tones
Selecting the right hair color for your skin tone is not an easy task. Wrong color choices have consequences. You can not only damage your hair but also look washed out. Poor colors for your hair can also make you look awkward since they can fade easily upon exposure to the sunlight.
Factors to Consider when choosing the best Hair Color
Skin Tones
Eyes color
Natural hair color
Maintenances
Clothing color
How to Determine Your Skin Tone?
There are a number of ways upon which you can easily determine your skin tone. They are simple and straightforward to follow and within no time you will be able to identify your skin tone.
Examine the Colors of your Veins
When you look at the veins at your wrist or underarm and you notice that they have a blue tinge, this shows that you have a cool skin tone. Conversely, if they are green it shows that you are a warm skin woman.
Jewelry that Flatters You
When you look perfect in golden jewelry, this implies that your skin tone is warm and on the other hand if silvery or platinum jewelry suits you best, this implies that cool skin tone is where you automatically fall.
Eye color, Hair Color and Undertones
Most cool skin individuals have blue, gray or green eyes. The hair color is blonde, brown, dark or black. Skin undertones include blue, pink, silver or ash. For warm skin, eyes color include brown, golden or hazel. Hair color is mostly, dark blonde, black, brown or dark. The skin undertones are golden, orange, yellow or reddish. This does not always hold and variations can arise.
Effect of the Sun and Clothing Color
When you are cool skin you look attractive in white, black or ivory colors of wearing. Your skin burns or turns to pink when exposed to sunlight. Warm women, on the other hand, have like brown, orange, and tan colors for clothing. The skin turns to golden brown when subjected to sunlight.
Celebrities with Warm Skin Tones
Jennifer Lopez, Nicole Kidman, Jessica Alba, Rachel Bilson, Jennifer Aniston, Beyoncé. On the other hand, celebrities with cool skin tones include January Jones, Scarlett Johansson, Anne Hathaway, Lucy Liu, Cameron Diaz, and Cara Delevingne. If you can identify yourself with any of these celebrities then you are likely to tell your skin tone.
Best Hair Colors for Warm Skin Tones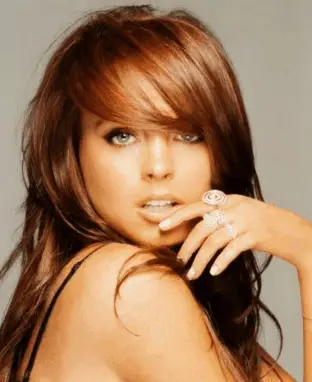 It the rule of the thump you maintain within the three shades of your natural hair color if you are to change your appearance. Natural hair color is the best and this rule will help you avoid looking artificial. It is also going to save you from hair coloring damages.
Women with warm skin tones look attractive and flattering in cool highlights. This is the only way to make the golden yellow undertones sparkle. Conversely, if you have a cool skin tone, warm highlights are suitable to create a radiant face and shiny hair appearance.
Blonde is a nice hair color for warm skin tones, you can see some beautiful styles here. Honey blonde is flattering especially if your natural hair is light, blonde or sandy brown. The undertones are well accent with this color hue. For your childhood richer locks, going lighter or darker is more or less the best option.
For those girls with red undertones, going for red hues is the right movement of complementing your complexion and hair color. Brown shades like rich chocolate are also stunning. Some of the colors that will make you washed out include, red-purple hues, yellow red and probably cold red hair color.
While deciding on your hair color also consider your eyes color. To make your eyes pop, go for a complementing shade for hair color. The variety of eye colors suits perfectly to their contrasting colors on the color wheel. Lighter shades work well to make green and hazel eyes stand out. For blue or dark brown, darker shades contrasts to make them pop.
It is always advisable to avoid any hair color shade that too close to your undertones. This is like duplicating and there will be a color clash impact. For instance, if your undertone is golden yellow, going for golden honey isn't a good idea.
[Related Article:
10 Best Flat Iron For Damaged Hair And Buying Guide
]
Red Hair Colors for Warm Skin Tones
Red hair color is not only fantastic but also an attitude. When red is on your head there is what people will perceive you about. Finding the right red hair shade is key not only to make yourself flattering but also to communicate the right message to the audience and people around you. Below are some of the best red hair color for warm skin tone women.
Soft shade of cinnamon is the perfect copper hue that stuns a warm tone complexion. This hair color is suitable in making your green or hazel eyes stand out. Cherry cola is also a nice red hair color for accentuating your warm skin complexion. To rock more you can ask your stylist for curly or straight style.
More options include strawberry delight blonde. The hue is suitable for creating a contrasting aspect between your undertones and the hair color. This pastel red shade also makes you attractive by radiating off your face. Other options include, vibrant vixen red hairstyle, vanilla and spice subtle red ideal for light and soft blonde, bright red highlights like crimson collage is also classic on warm skins.
Blonde Hair Colors for Warm Skin Tones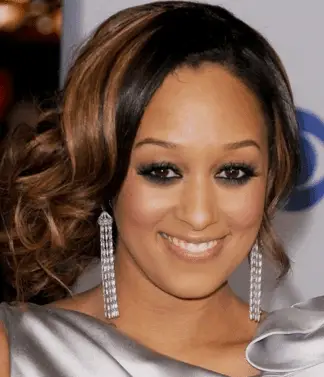 "No matter what level you are, always stay within two shades when coloring or highlighting," [Kelly Van Gogh, creator of Kelly Van Gogh Hair Color]. "Any more than that and you run the risk of looking fake, damaging the hair and having a lot of maintenance."
Warm skin complexion is said to have more color on the skin. To look flattering a more deep hair color shade is suitable. The golden hue is capable of making you achieve this. Go for something like beige-blonde. Avoid cool blonde tones like ash or platinum blonde to save yourself from looking washed out.
For the perfect matching of your warm skin tone go for golden strands and rich honey shades. These blonde types promote a natural appearance and require costs for maintenance. The hues are still attractive even in circumstances when the roots have no color.
"Opt for a golden, strawberry or light blonde. Warming up your hair with highlights can add some color and interest to your locks and your face. But because you are fairer skinned, stay away from shades that are white, ash and reddish." [Ludovic Audesson, senior colorist at Pierre Michel Salon in New York City]
Best Hair Colors for Warm Skin Tones and Brown Eyes
Brown eye is fabulous and the only way to make them pop is choosing the best hair color. Warm skin complexion women with brown eyes can go for warm colors like golden blonde, honey blonde, golden brown and copper.
* As an Amazon Associate I earn from qualifying purchases.
* As an Amazon Associate I earn from qualifying purchases.
More options include light reddish tones that can complement the golden brown in your eyes. They include golden red or strawberry blonde hues respectively. In most cases, the best hair colors for warm skin tones and brown eyes include warm light to medium brown shades. Avoid ash tones since they are offside to your eyes and skin complexion.
If you have bluish-black or dark hair color naturally, the best you can do is to emphasize your beauty. These tones are the perfect complements for brown eyes. The conditioning rinse ensures that this natural hair remains shiny and healthy.
Best Brown Hair Color for Warm Skin Tone
"Under dark-medium brown hair is a really strong red tone," [Kelly Van Gogh, hair colorist and founder of Kelly Van Gogh Hair Color]. "Some of the best brunette shades include beautiful rich auburn, warm red and pretty caramel highlights."
"For those with sallow or yellow undertones, medium browns are great. You have more versatility here and can go lighter or darker from a caramel shade to a rich, auburn shade. Just keep it more neutral and don't go too warm (blackish) or too cool (blondish)."[Garrison's top recommendations]
FULL COVERAGE: All-over permanent hair color for stubborn grays. Provides 100% gray coverage and lasts up to 8 weeks.
PROTECT AND RESCUE: Innovative Repair-Plex Formula helps protect hair structure and reduce hair breakage while rescuing your hair color
SEAL IT IN: includes Intensifying Pre-Treat Serum and antioxidant-infused CC+ Color Seal Conditioning Therapy
Apply the AgeDefy Intensifying Pre-Treat Serum to dry hair before coloring process. Apply to roots first and then wait 30 minutes. Apply to the rest of hair. Wait 5 minutes. Rinse and condition with ColorSeal Conditioning Therapy.
Tinte para el cabello -100% cobertura de canas
* As an Amazon Associate I earn from qualifying purchases.
Brunettes are said to have strong inbuilt red pigments. This is according to the study. When you dye, the top color of the brunette is likely to be removed. This exposes more of these red pigments hence the red appearance which many women do not want to experience.
[Related Article:
10 Best Hair Dryer Brush for Afro Hair and Shopping Guide
]
Hair Colors for Warm Skin Tones And Hazel Eyes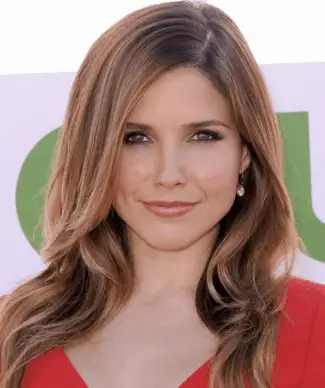 Hazel eyes are the most tricky when it comes to complementing them with the right hair colors. The mater becomes even a hard nut to crack when you narrow it down to your skin complexion. Hazel eyes also vary according to different underlying hues hence we have green, yellow and golden.
For Green hazel eyes, the following hair color can be the best; the vibrant shades of red color are the most suitable. Bold red, reddish-brown or auburn are the classic shades you can go for. These colors work regardless of your skin tone. If green pigmentation describes your iris, then you should avoid colors like brown or bright blonde respectively.
* As an Amazon Associate I earn from qualifying purchases.
* As an Amazon Associate I earn from qualifying purchases.
Green Yellow hazel eyes
Violet-based red colors are the most ideal for greenish-yellow hazel eyes. The tone of your skin does not matter in bringing the natural look with this the shades of violet based red. The colors to avoid are copper and golden colors.
Golden Yellow hazel eyes
Brown shades are suitable for complementing this type of hazel. To look more flattering, none other than violet undertone colors are the best. Look at chocolate brown and amazingly you are done. What you should avoid most is the copper color shades.
Bluish Green hazel eyes
You will be fantastic if you do copper-red. Note that you are among the few who have blue or violet in your iris. Copper-colored hair is all you need to be the most flattering. If you are not much into this hair color then golden brown or blonde shade can make you cool.