Are you an olive skin girl and you want to know the right lipstick for your skin tones? Read to learn about the best lipstick for olive skin complexion which include various colors and shades of
What is the best lipstick for olive skin? Get more insight on the best lip color for olive skin tone complexions. Learn about the best color shades such as pink, peach, mauve, plum, and orange for olive skin tones.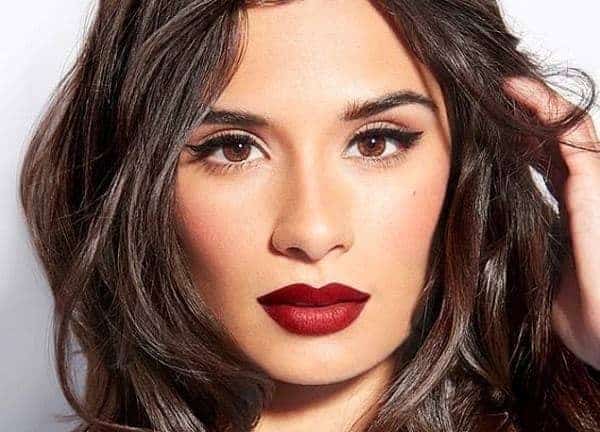 Olive skin complexion falls between medium brown to darker whitish. This type of skin tone is neither dark nor fair and is characterized by yellow or green undertones. It is a blessing if you belong to this category since you cannot go wrong with the wide range of lip colors and shades.
Olive skin undertones complement with the majority of the hot lipstick collection hence an advantage to the olive skin women. There are few lip colors that can make you appear washed out, for instance, purple and brown base lipstick shades.
Before trying out on any hue, find out whether you have warm or cool skin undertones. Bright shades with the orange base are likely to make you pale when you are warm skin with yellow undertones. Try deeper vampy shades that can give you a perfect pout. Cool skin can work well with blue-based berry shades.
Best Lipstick Color for Olive Skin Tone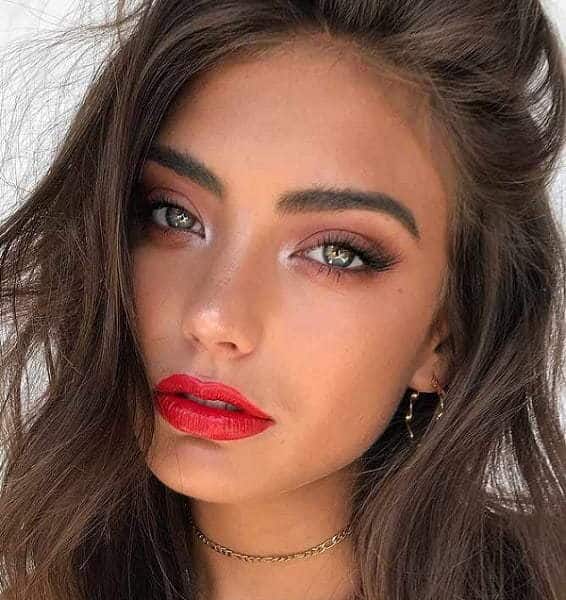 Here you are going to find the best lip color and some of the best shades that flatter your olive skin tones. Knowing how to choose a lip color is important and is the only way to be sure of what to wear. Try the color on your palm or wrist. The hue you have landed on should also complement your makeup and outfits.
Neutral shades with a matte finish can be awesome during the day. The gloss in beige, pink or peach covering your lip color can give you the most excellent pout. Highlight your lips with deep colors like plum, coral, and brown. In this case, any shimmering gloss can be perfect.
Best Coral Lipstick Color for Olive skin
Coral is one of the best colors for accenting olive skin tones. Think of shimmery bronze tones picks to make a statement. The same color with pink base is also stunning.
Top-Rated Coral Lipstick for Olive Skin
Revlon Colorstay Mineral Lipglaze in Constantly Coral
Revlon Colorstay Overtime in Constantly Coral
L'Oreal Colour Riche Gloss in Soft Coral
Red Lipstick for Olive Skin
Red lip color can still ooze a sexy look form olive skin queens. You only have to choose the right base that matches your undertones. As said, the best red lipstick for olive skin is deep vampy. Similarly, blue-based reds can still pull an instant glamour.
Top Rated Red Lipstick for Olive Skin
Smashbox lipstick in Black Cherry
Cover Girl Tempt Seduction
Mary Kay's Creme Lipstick in Red
NARS Red Lizard
Revlon's Backstage
While selecting the best nude for your olive skin ensure the color is about one or two shades darker than your natural lip color. This is regardless of your yellow or green undertones. Nude with rich taupe or peachy undertones are stunning for the olive complexion.
Top Rated Nude Lip Color for Olive Skin Tone
Illamasqua Lipstick in "Sonnet," $24, sephora.com
Rouge Volupté lipstick in Nude Beige, $34; sephora.com.
L'Oréal Paris Infallible lip gloss in Barely Nude, $10; drugstore.com.
Chanel Rouge Coco Hydrating Crème lipstick in Beige Felin, $30; chanel.com.
Nars Satin Lipstick in Belle du Jour (Nars, $26)
Deep Lipstick Color for Olive Skin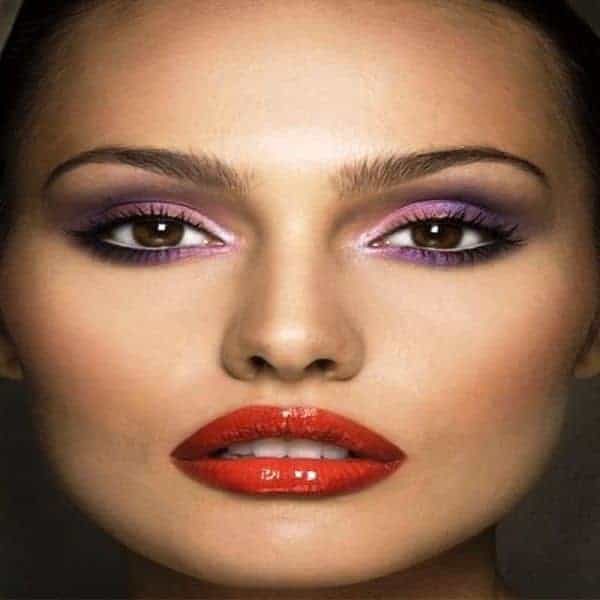 Deep lip colors are flattering for olive skin tones since they form a perfect complement with the yellow and green undertones in this complexion. Dark in deep mauve based tones, bronze or berry are glamorous in making the olive skin shine.
Wines based shades are also stunning. You can try shades in burgundy or maroon for your day or night out. Honey brown colors are also suitable for olive skin tones. Try shades of coffee or caramel and you will look fabulous.
Think of going purple-red color for subtle and trendy youthful appearance. Here you can try lipstick shades of black cherry, plum or black raspberry. Lip hue with creamy or little matte finish should be your priority when going for these deep shades so that you can pull a long lasting gorgeous appearance.
Best Pink Lipstick for Olive Skin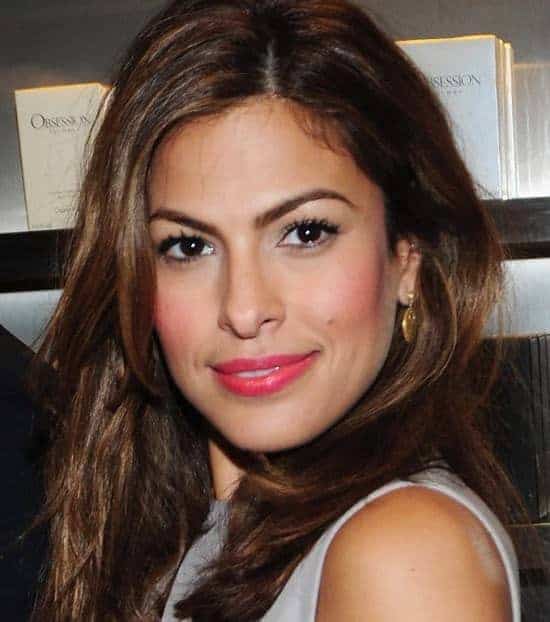 Olive skin can pull off a perfect pink pout in various best shades of pink ranging from bright to deep. Darker pinks are gorgeous for olive skin especially those shades with a touch of purple. Apply a beige pink gloss to make the color last long as well as promoting a shimmery shiny appearance.
Olive skin women should avoid pink lipstick color with reddish undertones. The yellow and green undertones are likely to clash with the red hue hence making you look washed out. This is the main reason as to why you should be selecting darker and deeper shades of pink with some purple undertones.
Alternatively, neutral pinks and spring pinks with caramel and brown undertones can still be perfect for you.
Top-Rated Pink Lipstick for Olive Complexion
Napoleon Perdis DeVine Goddess Lipstick in "Eros"
FLOWER Kiss Stick Velvet Lip Color in "Flamingo Flower," $6.98, walmart.com
Clinique Butter Shine Lipstick in Fresh Watermelon
L'Oréal Colour Caresse in "Pink Vinyl
Peach Lipstick for Olive Skin
Think of Kim Kardashian and Freida Pinto among other celebrities in Peach. These holly wood stars know every bit on how to wear shimmery peach lip color without going wrong. This shade should be well complemented with a colored blush. The eye makeup should be simple to so that your lips can pop.
Peach is not only a fun base color but also best lipstick for olive skin. Both matte and shine formulas are ideal complements of your skin undertones. Go for bold color if your skin tends towards dark. Soft peach always does well for the fair and medium olive skin.
Best Peach Lip Color Shades for Olive Skin Tone
Stila Lip Glaze in Tangerine
Clinique Colour Surge Butter Shine Lipstick in Ambrosia
Dior Addict Lipstick #544
NARS Velvet Gloss Pencil in Happy Days
Mauve Lipstick for Olive Skin
Mauve based red is perfect for olive skin tones since it contains warm undertones that brighten up this type of complexion.  Mauve orange based are also ideal for complementing olive. Mauve- berry is another color Colombo for you. Try, Try Revlon in Velvet Red for the glossy smooth lip appearance.
Best Mauve for Olive Skin Complexion
Maybelline 14 Hour lipstick in 'Ultimate Blush', $9.39.
Revlon Colorstay Liquid lipcolor in 'Unlimited Mulberry', $9.99.
Loreal Colour Riche #531, 'The Color of Hope', $3.75.
Loreal Colour Riche #710, 'Mulberry', $6.00.
Josie Maran argan color stick in 'Rosey', $22.00.
Plum Lipstick for Olive Skin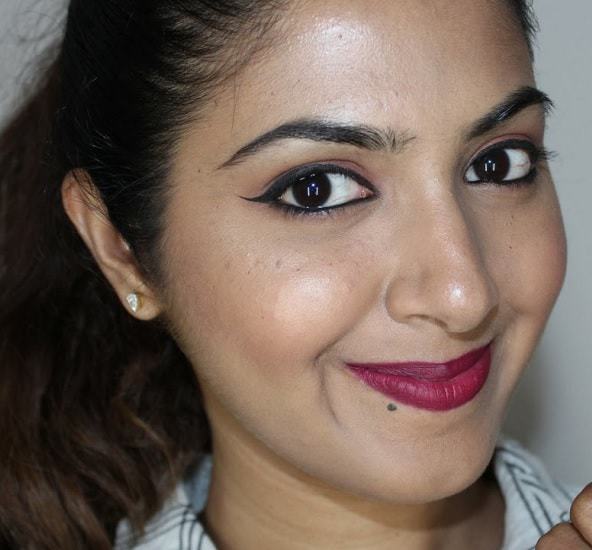 Plum and rich berry shades are among the best lipstick for olive skin tones. To make your lips look succulent, select cooper and magenta shades for accenting your warm skin undertones. Here are best lipstick shades to try if you are the lover of plum lip color.
Clinique Butter Shine Lipstick in Cranberry Cream
L'Oréal Paris Colour Riche Lipcolour in Mica
Clinique Butter Shine Lipstick in Raspberry Rush
Chanel Rouge Allure Luminous Satin Lip Colour in émotive
Revlon's Colorburst lipstick in Plum
Purple Lipstick for Olive Skin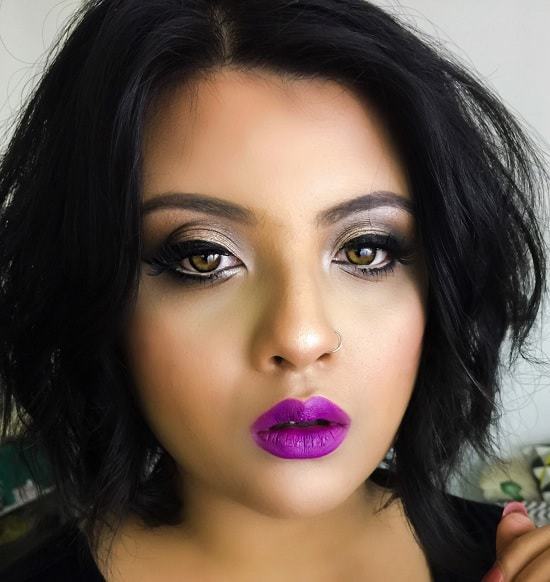 Dark purple colors are suitable for the olive complexion. To make your pout pop, highlight your cheeks with some bronzing powder or plum blush. Preferably there are purple shades with yellow undertones hence suitable and best lipstick for olive skin tones.
Best Purple Lipstick Brands for Olive Skin
MAC's Lustreglass in Morning Glory
MAC Matte Lipstick in Smoked Purple Source
Maybelline Color Sensational Vivids in Brazen Berry Source
Revlon Super Lustrous Lipstick in Violet Frenzy Source
NYX Slim Lip Pencil – Purple Rain Source
Therefore despite a wide range of lipsticks in various colors and shades, it is not such an easy task in choosing the best lipstick for olive skin tones. If not careful, this is a complexion where you can easily go wrong.