What is the best red lipstick for fair skin tone? Read to get more insight on the best red lip color and shade for fair skin complexion. The article also explores on top rated the best drugstore red and matte red for blondes and dark red hair girls and women.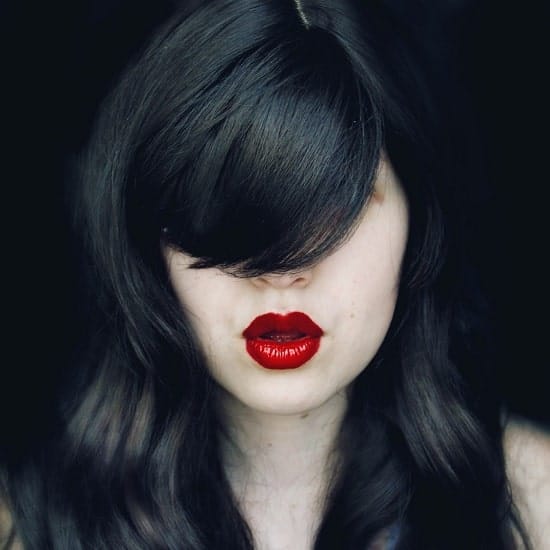 What a difficult task of picking the perfect lipstick! It is the bare truth that red color flatters almost every woman but how come it is so hard in picking the ideal shade for lips that match your skin undertones? This is a question many people spend a lot of time searching for answers to but ends with no precise solution.
In this article, there is more than rich information on the best red lipstick for fair skin tone. Did you know that things such as hair color, eye color, and your make-up style can throw off the red lips color? This is why the post has ventured into a thorough explanation of perfect shades you can wear for your blonde, dark hair, and black color.
Is it really about the lip color? From the research, and red lipstick color can make a statement as long as it is complemented with the right skin tones. Before trying on any red shade it is very vital that you begin by figuring out your skin undertones. The worst consequence of ignoring this is to appear sallow or washed out.
Best Drugstore Red Lipstick for Fair Skin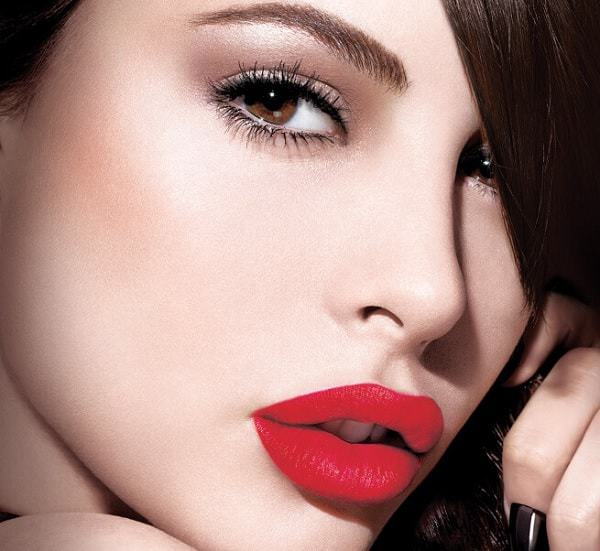 For beginners, drugstore red lipstick should be a nice point to begin from. This will later give you blueprints on which direction to take before spending bucks on what you have seen your favorite celebrity wearing.
There is no lab experiment required in testing whether the shade matches your skin. Simple criteria can be used hare. Swipe the lipstick on your wrist and see the complementation. If the color is one or two shades darker than the skin on your arm then that is the way to go.
If the color fails to meet this simple criterion then it means that your face skin will definitely throw off the color. So, what is the correct makeup for red lips color? This should not give you stress. The whole concept here is to make your lips pop without compromising on your eyes and facial appearance.
Keep your make up simple, a black liquid eyeliner and mascara can pull a surprise with a little flesh tone eyeshadow. A bronze blush on your cheeks can add warmth to your skin. Some powder can also be used to moderate on the shiny effect of your skin brought about what you have chosen as the best red lipstick for fair skin.
Red color oozes a sexy appearance especially if you are planning for a night out. For party and dinner, you have to do with the matching outfit style. Here are the top-rated best drugstore shades of red lipstick for the fair skin you can never go wrong with:
Boots No7 Stay Perfect Lipstick in Deep Rose
Revlon Just Bitten Kissable Lip Balm Stain in Romantic
NYX Cosmetics Matte Lipstick in Perfect Red
L'Oréal Infallible Le Rouge Lipstick in Ravishing Red
Maybelline SuperStay 14-Hour Lipstick in Ravishing Rouge
Revlon Super Lustrous Lip Color in Cherry Blossom
Best Matte Red Lipstick for Fair Skin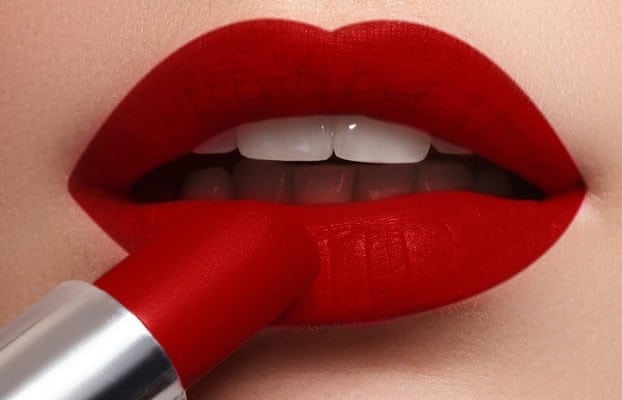 Are you looking for comfort red that moisturizes your lips? Matte lipstick formulas are known to provide your lips with what you have been searching for. The color is also bright and dramatic. Best red matte lipstick for fair skin should not make you look paler besides complementing your outfit colors.
It is also not easy to choose the correct red matte lipstick for fair skin. The wrong selection will give you a disappointment since it will look unappealing. For pale skin, go bold and among the shades, you should think of are deep matte reds, berries, plums, and fuchsias. Avoid pale colors since they will make your lips dull.
How to Wear Matte Red Lipstick
You can either love or hate matte red depending on how you have applied it. According to the texture of this formula, the outcome is ever at the extremes, that is, it can look stunning or very unattractive. Here learn some guidelines and principles to follow while applying matte lipstick shades.
Healthy lips: Matte red will badly show off on scaly and chapped lips. The texture of this brand makes it easier for people to notice anything wrong. Therefore exfoliate your lips using a soft brush such as Clarisonic or Olay Pro Cleansing brush.
Moisturize: Use an ideal lip balm or any other product. You can try Maybelline's Baby Lips. After you, exfoliation, apply the moisturizer a nigh to your lipstick color application. This should give the product sufficient time to penetrate your lips and make them supple.
Lip Liner: You need a complementing lip liner that will prevent the newly applied lip color form getting to curves and folds on your lips there for a reason as to why you should pay attention to corners and lines on your lips. You can now apply your lipstick after the lip liner has dried.
Conceal: To make your lips color clean and attractive, apply a little concealer using a concealer brush. Remember that your concealer has to be set with a pressed powder and you will never go wrong pulling your instant glamour. Here is top-rated mate red lipstick you can try:
Velvet Lip Pencil in Dragon Girl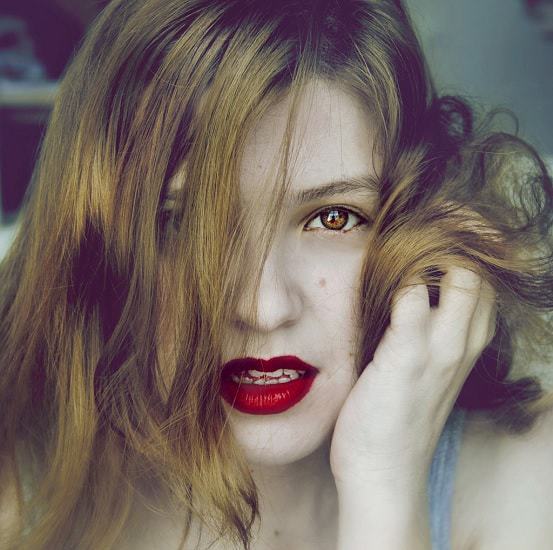 While shopping for the most suitable lip color brands for your skin complexion consider some of the qualities of a good lipstick. Here, in a nutshell, are the features that define the right lipstick for any skin complexion.
It should be long-lasting. Long-wearing formulas last long compared to ordinary lipsticks.
The brand should be able to moisturize your lips always. Poor lip color can hydrate your lips making them appear scaly and dry.
A good lipstick should have a rich pigment. Upon swiping on your arm, you should be satisfied with the intensity of the pigment used.
Avoid products that can harm your lips. Lead is a chemical substance that is harmful to your health. Brands containing this substance should be avoided for your safety.
The flavor and scent used should not be too strong to affect your respiratory mechanism. Some people are allergic to some types of scents hence determine first if you are one of them before you waste your money on what you cannot use.
Packaging should also be cute and attractive. From the packaging, it can be easier to tell that the quality of the product is good.
Affordability is something important to consider. The price should not be exorbitant compared to other related brands. Window shop to find out what is within your reach.
Tips for wearing Best Red Lipstick for Fair skin
Here are some tricks that will give you the most excellent pout in wearing red lipstick color:
Lighting has an impact on how your lips will appear in red. For outdoor spending, you should pick on soft or sheer shades. Bold shades, on the other hand, are suitable for evening and night out in making your features pop.
Thin lips look even smaller in deep reds, this is why light shades can do better. You can use a nice lip liner that can plum your lips so that they can look fuller.
Your eyes have to pop besides outstanding lips appearance. The red lipstick should be paired with the simplest possible eye makeup. Try a little mascara and beige or flesh-based eyeshadow.
For a shimmery shiny appearance, top the color with bright shade gloss like gold or pink which can add radiance and smooth appearance.
While outlining your lips be careful about the type of liner you use. This is because clashing shades will end up giving you're a mixture of tones. The best lip liner to use should be close or your natural lip color in shade.
Red is a bright color and generally, these colors tend to fade and wear off easily. A little concealer should be applied around the border of your mouth to prevent bleeding of your lip color.
Your teeth should be clean and whitened if possible. Red will draw more attention to the area around your mouth making it easy for people around you to notice any mistake.
Perfect Red Lipstick for Fair Skin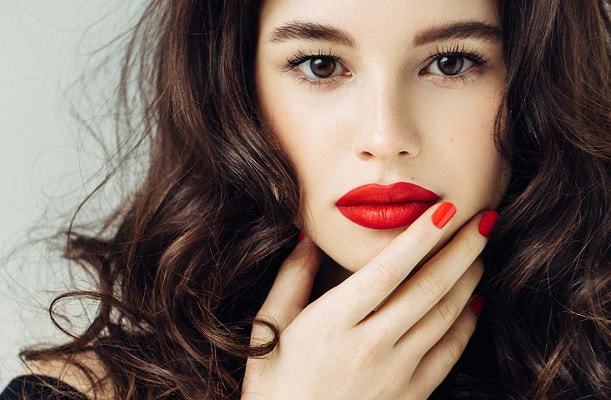 How do you know your perfect red lipstick for fair skin basing on your skin undertones? So far you should have known whether you have warm or cool skin tones. Now let me take you to your right point of selection.
Fair skin also varies for very fair to a moderate fair one. As said earlier determine your skin undertones for you to attain the perfect red lipstick for fair skin complexion. In summary, pink or blue-based red flatters most a very fair skin with cool undertones. A nice pick you can try is Tarte Lipsurgence Matte Lip Tint.
Average fair skin women with cool undertones are stunning in cherry-red shades. For the lips to look more attractive with a long-lasting color you have to line with a pencil. Go for a richer pigmented pencil than your red best lipstick for fair skin tones you have selected. You can go for a shade like Shiseido Smoothing Lip Pencil.
Fair skin girls with warm undertones should select warm red shades to complement the yellow golden undertones of this complexion. From the experts, you can attain the subtle color effect by making the application using your finger. A nice pick for you is the Chanel Rouge Allure Velvet in Somptueuse.
What about your fair sun-kissed medium skin? Here you cannot go wrong with sheer red shades. This is a trendy shade that you can pull off without any struggle. Try something such as Laqa & Co. Ring of Fire Fat Lip Pencil,  which can make your lips pop all day long.
I had forgotten to talk about something you should not miss to know. I'm talking about the best red lipstick for fair skin red hair. To add a more dramatic appearance to your redhead, red is the right shade for lips that can make you crazy. Choose corals or orange-red shades since they are the perfect complements of the soft pink undertones in your hair. The best lipstick brand you can try is Perfect Rouge in Day Lily.
For your fair skin and dark hair, you can look fantastic in cool undertone cherry red lipsticks. Alternatively, try red in burgundy tones to get the dramatic look. Avoid orange-red hues for this case. A nice pick is the MAC Lipstick in Lady Danger.
Best Dark Red Lipstick for Fair Skin
For the lovers of dark red beauties, here are top-rated brands you can try:
Sephora Collection Rouge Cream Lipstick in Passion Red
CoverGirl Lip Perfection Lipstick in Enamor 250
Revlon Super Lustrous Lipstick in Black Cherry
Illamasqua Lipstick in Magnetism
Nars Lipstick In Scarlet Empress
Best Red Lipstick for Blondes with Fair Skin
Light hair like blonde can complement well with true red lip color. This is a blue-based red shade that you can apply to calm down your skin undertones in making your hair color to stand out besides popping your lips. Try Queen Sinner in Red and you can never go wrong with this matte red shade.
In conclusion, you can share your experience with the best red lipstick for the fair skin you have tried. This will help the next person reading to not only appreciate your concern but also get an opportunity to satisfy her desire in obtaining the right pick.