What is the best red lipstick for fair skin? Red lips color is not only flattering but also oozes sexy appearance among many women and girls. From the runway to the red carpet you will find the red beauties rocking confidently as their lips color outstand everything. There is something you have to realize about these people you admire in red lips. They are critically careful when selecting these hues.
Before getting to red lips, there are various factors you will have to consider. Firstly, your skin undertones will greatly determine the shade of red color to wear. There are some red bases that will completely make you look sallow or washed out.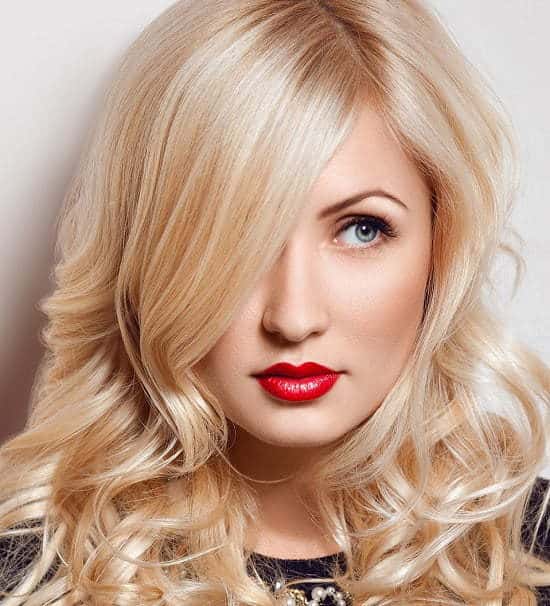 It is also about making your features to stand out. Your hair color and eyes color can actually throw off some of the red lip hues shades. By the end of your reading, you will have clear guidelines on the best red lipstick for blonde hair, blue eyes that compliment your fair skin in a perfect manner.
Best Red Lipstick for Blondes with Fair Skin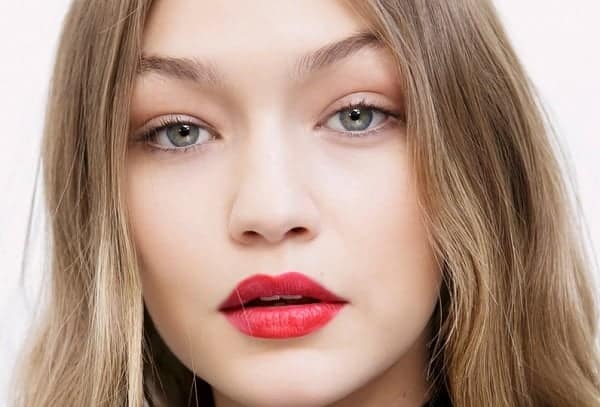 When you have blonde hair and fair skin always aim to downplay the ruddiness in your skin. Very dark shades of red may not have the quality to make this happen. From professional colorists, you need a true red color for this complexion to look excellent. There are various blonde types and each flatters with specific red lipstick shade. Get it from the discussion below:
Light blonde hair color with light skin appears gorgeous in bright red tones. The warm hues of these colors complement perfectly with your skin undertones. Try any red shade from cranberry to pomegranate and you will never go wrong. Ash blonde hair is perfect with rich wine based red lip colors.
Golden blonde with fair skin, warm vibrant reds are fantastic for your burnished gold or polished brass hair. Think of going peach, apricot or coral to step in the spotlight. Apply it correctly and with no doubt, your lips will appear shiny, soft and popping.
Thin lips work well with lighter shades of red regardless of the hair and skin color. On the other hand, full lips require darker shades of red to make a pout. While selecting a formula remember that matte formulas are the best when selecting dark colors. They provide the best light red shades with a gloss to attain the glow.
Best Red Lipstick for Blondes Hair Blue Eyes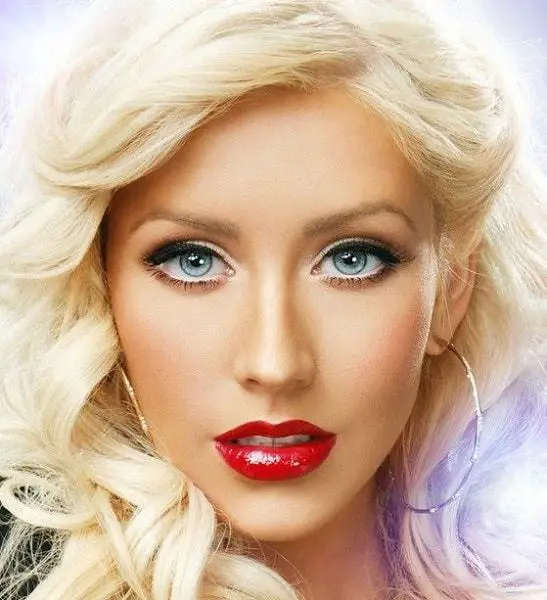 What is the best red lipstick for blonde hair blue eyes? This is a question many girls kept asking and they can now have a perfect solution from our makeup professionals. Think of celebrities like Kirsten Dunst, Gwyneth Paltrow, and Taylor Swift. Basing on these Hollywood stars we shall give you the best lip makeup tips you cannot go wrong with.
One important factor when applying any lip color determines how your eyes will look. Balancing the intensity of the color on your lips and your natural eyes color is quite a difficult thing but here is how it appears simple.
Red lip color shades that can make you stunning are light, medium and dark pinkish red lip colors. The makeup should be simple, that is, little pink blush or light brown. The blush should be applied on the area along your nose and forehead to enhance a balanced color effect.
Your eye makeup will also determine how your face appear. For eyeshadow try a complementing color shade to that of your lips such as pink, or violet shade. Thought ice blue eyeshadow is fabulous in contrasting the natural blue hues in your eyes and the hues in the best red lipstick for blondes with blue tones.
For mascara, go for brown shade for the daytime. Black mascara is the most effective for an evening or a night out since it not only makes your blue eyes to pop but also creates the dramatic eyes appearance. Make a sexier look by application of a thin layer of an eyeliner around your eyes.
Red Lipstick for Blonde Hair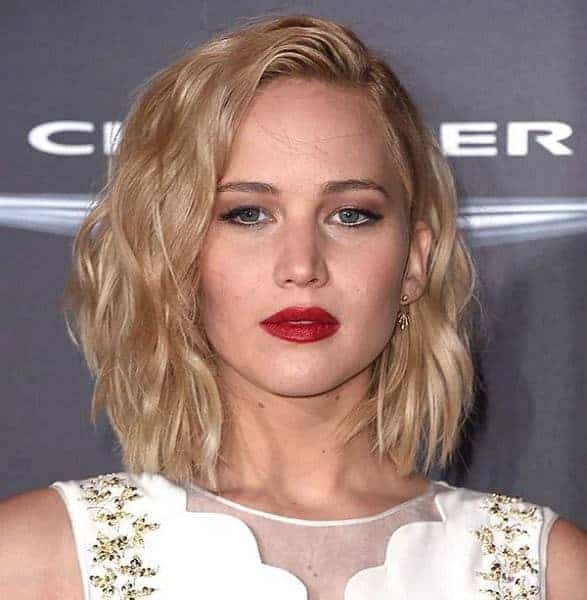 Determining your skin undertones is also key to selecting what to flatter you most when it comes to best makeup colors. If the color of the veins at your wrist is green then you have warm skin tones. On the other hand, if they are blue tinged then you are cool skin tone blonde.
Generally blonde looks gorgeous in soft color tones. Blue-red is a color that flatters any blonde woman with cool skin undertones. For warm skin tones, opt for orange-based reds to complement your yellow-golden undertones. Avoid lipsticks that are too glossy to look more flamboyant.
Here is the top best red lipstick for blondes that can also look gorgeous on fair skin complexions.
Best Shade of Red Lipstick for Blondes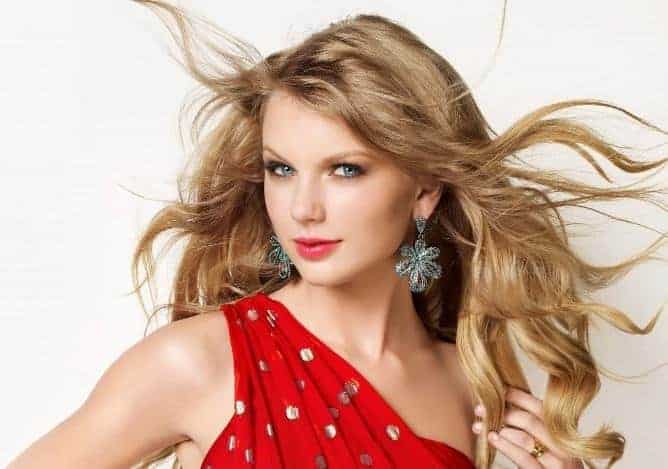 There are specific shades of lipstick for fair skin women with blonde hair,  that can be too harsh or make you appear shallow. To enhance your best looks, you need to also select the perfect quality of red. The intensity of the pigment also determines how you look. Too intensive lip colors may overpower your eyes color hence making your face look unbalanced.
Additionally, long-wearing formulas are also better compared to ordinary ones. They have a long-lasting color effect besides giving you a defined face. The effect on your skin can make you avoid some of the brands that contain harsh chemicals like lead. Here are among the researched on brands of lipstick shades you can always bank on:
Conclusion on Best Red Lipstick for Fair Skin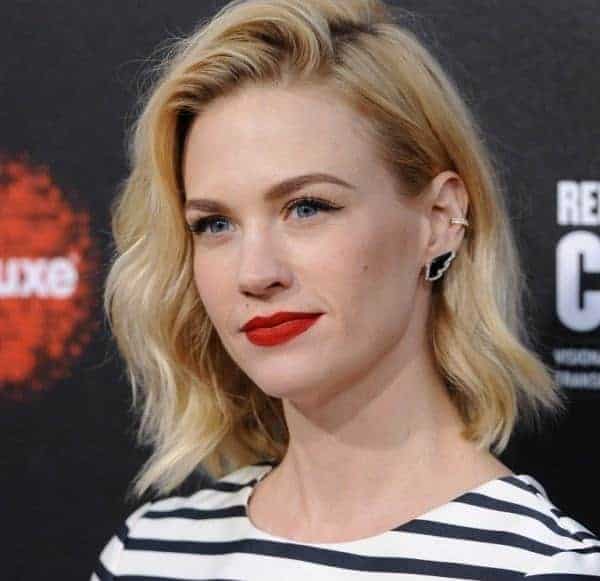 You are likely to spend more on the perfect and best red lipstick for fair skin. Though the price should not be that extortive. For the beginners, it is recommendable to try a few different brands before deciding which one will work best for you
Recent Content