What is the best strawberry blonde hair dye? Are you changing your blonde or dark hair to something warm and vibrant? Strawberry blonde hair color is the trendy new color to make you step in the spotlight. Though choosing a hair color should have nothing to do with what is trendy but how it accentuates your complexion, eyes color and your natural hair color.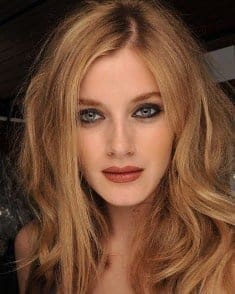 Can You Dye Your Hair Strawberry Blonde?
Strawberry blonde hair is a rare occurrence feature among people. The majority are either blonde, brown or black. Celebs with strawberry blonde hair include Nicole Kidman, Marg Helgenberger, Sissy Spacek and Megan Fellows among others.
Finding a new hair color that can pull a surprise among your friends and family member is not that easy. You ought to do testing on what your heart desires. Streaks are awesome in a trial to find your perfect hair color. You can also go for semi-permanent coloring kits and when satisfied obtain your permanent hair dye for long-lasting hair color change.
Strawberry is a light nuance of red hair color and is the best hair color for light skin women. The color adds radiant to the warm skin making the yellowish undertones shimmer splendidly. To make your strawberry blonde long-lasting proper maintenance is mandatory with a nice conditioning gloss for a healthy and shiny appearance.
Strawberry blonde hair dye is the way to go when you want a long-lasting solution for your color of choice. If your hair is naturally blonde, it is easy to dye it to strawberry blonde without any hair damage. For dark brown or black hair, bleaching should be part of the process of lightening your hair for the natural and long-lasting hair color effect.
The most ideal way of dyeing your hair ought to be professionally done by a skilled colorist. An alternative is doing it on your own using a suitable hair dye kit. The complete kit comes with all the reagents for bleaching, instructions and the dye itself. Follow the procedures carefully to avoid damaging your hair.
[Related Article:
10 Best Flat Iron For Damaged Hair And Buying Guide
]
Best Strawberry Blonde Hair Dye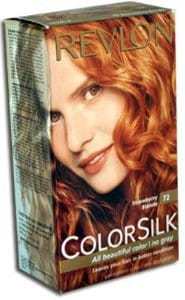 Best strawberry blonde hair dye kits are part of the solution in ensuring that your hair is not damaged and the color is long-lasting. There are manufacturers who are dedicated to ensuring the effective coloring of your hair with no risk. They have produced hair color products that are wonderful and consumers have a testimony in acknowledging these products. Some of them include the following:
Henna Maiden STRAWBERRY BLONDE Hair Color
Henna Maiden are among the producers of certified standard hair care products. For your strawberry blonde hair, we recommend henna maiden because it is  100% Natural & Chemical Free compared to the more reputable brands in the market. It is the best dye to make your hair appear silkier and shinier. FREE application kit includes gloves, cap and instructions to DIY at home
Safe ingredients are key to ensuring your health. A good hair dye should not include dangerous chemical elements like ammonia that are can lead to a health complication.
According to the customer reviews, this is the best hair dye for strawberry blonde hair dye. Those who followed the instructions correctly have never been disappointed with this product.
Get permanent, vibrant, multi dimensional color coverage with Discovery Naturals' Red Henna Hair Color for All hair coloring kit. Featuring Strawberry Reddish Blonde, mix any of our fade resistant 12 shades of premium henna hair dye powder to find your best look. Henna cannot lighten hair, so choose shades darker than your natural hair color for best results
Nature's Way to Cover Gray Blend the grey in your hair & beard or go bold with a new style. Great for touch up, our triple-sifted no drip formula produces a fine, smooth paste that is easy to apply root to tip
Full of natural plant dyes, our anti fade color coats the shaft, protecting while keeping the red color vibrant. The moisture rich blend of herbs and botanical extracts conditions- giving your hair shine & long lasting 4 to 8 weeks of color
Includes everything needed for convenient, hassle free at home coloring or tinting. Simply mix, apply, and rinse using the included 100g powder, gloves, cap, & instructions for professional, salon quality results
Vegan, organic, & chemical free- our pure henna natural herbs blend was made for sensitive skin. Chemical, preservative, & cruelty-free, it does not contain any pesticides, BPA, ammonia, peroxide, metallic salts or PPD
* As an Amazon Associate I earn from qualifying purchases.
Strawberry Blonde Hair Dye L'oréal
L'Oreal is also gigantic and popular in the manufacture of the best hair dye products. They have L'Oreal Paris Excellence Creme Triple Protection Color 7R Red Penny that is suitable for light strawberry blonde shade. An allergy test is recommended since some of the ingredients in the product are said to cause irritations among some users.
Ingredients used include Aqua/Water, Trideceth-2 Carboxamide MEA, Propylene Glycol, Hexylene Glycol, PEG-2 Oleamine, Polyglyceryl-4 Oleyl Ether, Oleyl Alcohol, Alcohol Denat., Ammonium Hydroxide, Polyglyceryl-2 Oleyl Ether, Oleic Acid, Sodium Diethylaminopropyl Cocoaspartamide among others.
The complete kit comes with color crème, gloves, instructions and the dye itself. According to the customer reviews, this product is ideal for ensuring long-lasting vibrant shiny strawberry blonde hair.
* As an Amazon Associate I earn from qualifying purchases.
Dark Strawberry Blonde Hair Dye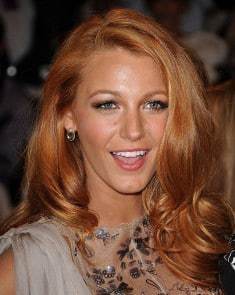 One of the most challenging situations is how to apply a dark strawberry blonde hair dye to attain the desired tone. In most cases, individuals end up with deep intensive hair color compared to the image on the box. Professional colorists may know how to mingle around by mixing the dye to end up with your tone of choice.
While doing it on your own it becomes a hard nut to crack. One way of ensuring you fall within the circle is selecting a hair dye color nuance a level lighter than what you see on the box. Your natural hair color also matters. Dark or black hair has many red pigments that can affect the final outcome. Bleaching to lighten is the only sure way of attaining your shade. Remember bleaching is a hair damaging process that ought to be done carefully.
How to Dye Light Blonde Hair to Dark Strawberry Blonde ?– Instructions
Comb your hair and divide it into portions using hair clippers.
Mix the hair dye and the activator as directed in the instructions.
Wrap a towel around your shoulders to prevent staining of your clothes and skin.
With gloves apply the dye dark strawberry blonde hair dye from the scalp to the ends.
Allow it enough time as directed in the instructions. 30 minutes should be enough.
Keep checking 5 minutes before the end of time for the right shade.
Rinse with warm water to remove the dye and apply the conditioner.
Rinse and dry completely either naturally or by blow-drying.
Light Strawberry Blonde Hair Dye
Light strawberry blonde hair color is gorgeous and they are few people who can pull this type of blonde to look flattering. The color suits perfectly the warm skin women and it makes the yellow undertones appear vibrant. To attain light strawberry blonde hair with a lasting effect you need a suitable brand for light strawberry blonde hair dye. Among the most popular include the following.
Garnier Nutrisse Hair Creme, Medium Golden Blonde 83-Cream Soda
Nourishing Hair Color: Discover Garnier's Nourishing Permanent Hair Color Crème, formulated with color boost technology and a blend of sustainably sourced oils - avocado, olive, coconut, argan and shea - to efficiently infuse intense dyes into the heart of the hair fiber for richer, radiant and long-lasting color with 100% gray coverage.
Permanent Hair Dye: Garnier Nutrisse reddish brown hair color crème delivers 2x shinier, silkier and nourished hair vs. uncolored, unwashed hair; it's the only hair color Crème with a separate fruit oil ampoule that you snap and pour directly into the mix.
Garnier Hair Color: For hair nourishing, easy to use permanent hair dye, temporary hair color, root touch up, or to enhance your natural hair color, turn to Garnier hair color.
Over 100 Years of Pioneering in Hair Care: Since 1904 Garnier has blended naturally inspired and derived ingredients into breakthrough formulas; Nourish your hair with hair color and care from Garnier.
Inspired By Nature: Garnier carries an array of products for your hair and skin care needs, from shampoos, color care and styling products to formulas that cleanse, moisturize and repair skin.
Committed to making Garnier a greener beauty brand: We aspire to create a positive impact by paving the way towards more sustainable beauty. Approved by Cruelty Free International under the Leaping Bunny Program.
* As an Amazon Associate I earn from qualifying purchases.
Clairol Root Touch-Up Permanent Hair Color Creme, 8R Medium Reddish Copper Blonde
8R Reddish Copper Blonde, Permanent Hair Color, 1 Kit
The #1 permanent root solution for long-lasting, natural-looking roots
Touch-Up takes only 10 minutes and lasts up to 3 weeks
Seamlessly blends with leading shades, even salon color Among leading retail permanent shades and pre-formulated salon color
Gives you permanent, touch-proof, sweat-proof roots
* As an Amazon Associate I earn from qualifying purchases.
Temporary Strawberry Blonde Hair Dye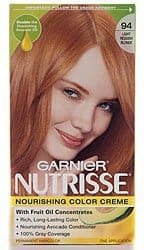 Temporary hair dye is not long-lasting as permanent hair dye. This kind of hair dye is not capable of lifting or lightening hair. The color fades easily and it gets washed out when you shampoo or wash your hair. There are many reasons why people prefer temporary hair dye. It could be you want to color for fun or testing a new color on your hair.
There are chances that your hair may go back to natural after the wash or remain with a tint of the temporal dye you have used. There are some cases where you can apply temporal hair dye on your bleached hair. Depending on the type of dye you have used your hair should be able to go back to its original color on washing.
For your blonde hair, your hair may hold the temporal color for quite long and the tint may end up being permanent. This type of hair adheres to the color much more than any other type of hair such as dark brown or black.
Temporal strawberry blonde hair dye
You should be aware that temporal strawberry blonde hair dye may run out when exposed to water. That means that you should cover your hair when it is raining to avoid staining your clothes. That is why experimenting on colors is better done on wigs, streaks or highlights.
To make your temporary strawberry blonde hair dye last and up-to-date, you should keep applying on weekly basis and do minimal washing. This is the only way to avoid your hair from looking faded. If you are covering a permanent strawberry blonde hair dye with temporary strawberry blonde hair dye then go for a deeper shade than your current. Light shade will not perfectly cover and the roots will get exposed out.
Strawberry temporal blonde hair dye normally has little effect on some blondes like dark natural or dyed blonde hair. This is due to the light nature of strawberry blonde compared to dark blonde. Therefore it is not suitable to waste resources going for such an option.
There are hair types that are more porous compared to others. This brings a varying intensity reaction by the hair color. The more porous your hair, the more chances of a temporal hair dye permanently sticking to your hair. Therefore understand your hair texture and consult a professional colorist if you have to temporarily dye a more porous hair type.
[Related Article:
10 Best Hair Dryer Brush for Afro Hair and Shopping Guide
]
How to Get Rid of Temporary Strawberry Blonde Hair Dye?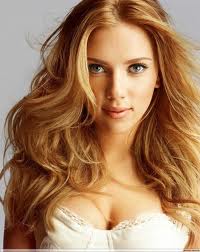 Temporal or Semi-permanent hair dye may not completely get washed out of your hair in an attempt to remove it. No wonder it is called Semi-permanent to show that there is some degree of permanency in it. If you have tried in vain to remove your temporal hair dye, you ought to go to the drugstore and request a semi-permanent color remover.
The product comes with the instructions and you can still perform a stand test as you follow the procedures as provided before making it to your hair. The color should be washed out after the application. Check for Nice and Easy for a variety of washout products and their respective conditioners.
An alternative is to mix hydrogen peroxide and your hair shampoo. This is not a certified process though you can consult your professional colorist before moving this far. Apply the lather and allow some time of about ten minutes. Rinse and condition your hair.
Where Can I Buy Strawberry Blonde Hair Dye
This a question many people would wish to know. Sometimes it becomes difficult in accessing the best brand of your blonde hair dye product. You can request the hair dye directly from the manufacturers like Clairol, L'Oreal Paris, Revlon, or Garnie. Visiting their respective sites can direct you to a nearby drugstore or agents. Walgreens and Amazon are also the best dealers for such hair care products.
Therefore, it is recommendable to conduct a professional colorist before making hair color decisions. An allergy test is also relevant to avoid any reaction on your body. Some ingredients may cause allergic irritations. Your comment is welcome as a way of contributing to the improvement of this information on strawberry blonde hair dye.