How To Whiten The Skin Naturally With Home Remedies? Skin bleaching is one the skin lightening or skin whitening process that involves use of chemicals to remove the dark top layer of the skin. It is a common thing among the blacks, African Americans and Asians.
Skin bleaching is one of the best way to on how to get a beautiful skin and an even tone since it helps in the removal of skin blemishes such as birthmarks, freckles moles, tanning and uneven skin tone.
There are various methods on how to bleach your skin. Skin Lightening pills are among what most people prefer due to their effectiveness and antioxidant property. They are available in different kinds and forms such as tablets, capsules and supplements. Glutathione pills are among the best if you prefer this method.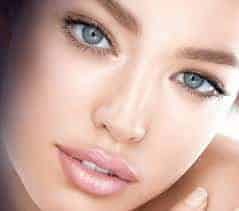 Skin bleaching creams are also suitable for skin bleaching. Various types have different levels of effectiveness depending on the ingredients used. Similarly there are skin whitening soap that are more or less same to the creams. Kojic acid is one of the ingredient you should look for in any skin lightening soap. Papaya is an example of skin soap that is made from all natural ingredients hence gentle on skin.
Most of the skin lightening products have side effects, dangers and risks to the skin. Especially when used in excess or on sensitive skin they can be a real problem. Rashes, allergies, skin irritations, permanent bleaching and skin burning are some of the most harmful effect of these products. You can however attain a fair skin using natural ingredients that are safe and gentle on your skin.
How to Bleach Your Skin Naturally
Exfoliation: This is the removal of dead skin cells from the top of your skin. Sugar scrub with honey is the best natural skin exfoliator. Sugar is a natural abrasive while honey is medicinal as well as providing a shiny beautiful skin. Exfoliate your skin for two times a week for you to get fair skin.
Moisturizing: Once you have exfoliated your skin remember to apply a natural moisturizer. Almond oil, coconut oil or sunflower oil are the best to use. Moisturizing helps in protecting your skin against drying and from the harsh environmental conditions. Take enough amount of water regularly to help your skin remain supple smooth and soft.
Cleaning: Every morning and evening you need to wash your body or face. This helps in the removal of dust and germs that causes the skin pores to block hence affecting the normal skin excretion mechanisms. Washing also helps on relaxing your skin hence prevent formation of wrinkles.
How to Bleach Your Skin at Home – Remedies and Recipes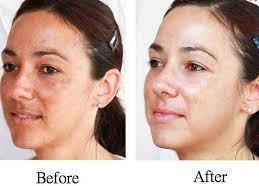 Here are the home made natural skin bleaching products. They are easy and cheap to prepare and you only need to be patient for the results to be seen.
Lemon Bleach
Lemon is a natural skin whitener used for skin lightening and reducing skin blemishes such as freckles.

Ingredients:
Lemon juice, 2 tablespoon
Borax, 1 tablespoon
Sugar, 1 tablespoon
Procedure:
Put lemon juice in a small bowl.
Put borax and sugar in the juice and mix it well.
Keep the mixture for three days.
The lemon bleach will be ready in this timespan.
Apply it all over your face and neck with an applicator brush.
Wash it off after 20 – 25 minutes.
It is a natural skin bleach, but might make your skin dry.
Hence, it is advised to use a natural moisturizer before and after applying it.
Oatmeal Skin Bleach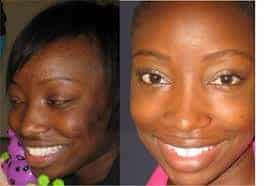 Ingredients
Ground oatmeal, 2 tablespoon
Yogurt, 1 tablespoon
Lemon, 2 tablespoon
Olive oil, 1 tablespoon
Procedure
Make a mixture using ground oatmeal, yogurt, lemon juice, and olive oil in a bowl
Apply the mixture on the skin and cover it. Allow the bleach to dry on the skin.
Wash it off after 15 – 30 minutes with cold water.
Do not dry the skin completely, keep it a little moist, and apply moisturizer to it to avoid dryness.
Apply two times a week until the skin pigmentation changes to fair or light.
Coconut and Pineapple Skin Bleach
Ingredients
Coconut milk, 2 tablespoon
Pineapple juice, 2 tablespoon
Procedure
Put an equal quantity of coconut milk and pineapple juice in a small bowl and mix.
Apply the mixture on your skin and let it dry.
Orange Peel Bleach
Ingredients:
Milk, 2 tablespoon
Orange peels
Procedure:
Grind some orange peels in a grinder.
Add milk to the ground peels to make a paste, and apply it evenly on your skin.
Keep it for 15 – 20 minutes and then wash it.
How to Bleach Your Skin – Tips and Precaution
There small mistakes that most people do while bleaching skin hence affecting the outcome. Here are some of the relevant tips you need to know and apply while lightening your skin naturally at home.
You are advised not to bleach a damaged, wounded or burned skin.
Avoid natural ingredients that you are allergic to since they can irritate and cause itchy skin.
Skin and allergy test is important before application of any skin bleaching product. Take a little amount and apply on skin for prescribed time.
Ensure you have removed any face makeup before application of your natural skin bleaching ingredients.
You are advised to cover your eyes with cucumber slices while the rest of the face is covered with the natural skin bleaching material.
Skin Bleaching Before and After Pictures
Before bleaching your skin make enough preparations. Prepare both psychologically and physically before thinking on how to bleach your skin. Decide whether you are going for skin whitening pills, skin lightening cream or natural skin bleaching methods, you cannot use two methods ago for instance you are not allowed to use pills and cream of the same skin effect at ago.
Review some of the best products and ingredients used to ensure that they are gentle on your skin. Some manufacturers will move a step further to provide the skin bleaching before and after picture for a particular product. You can also obtain the same information form the internet, beauty magazines and websites.
Skin Bleaching Side Effects, Dangers and Risks
Vybz Kartel Skin Bleaching in Jamaica is one of the factor that has provoked outrage among many reggae fans all over the world since they treasure the black skin nature as pride. According to this dancehall music celebrity, it was a way of helping his tattoos to be seen clear. He has used music to sensitize the youth against skin lightening.
Hydroquinone is one of the major ingredient in skin bleaching products. This is a chemical ingredient that inhibits the production of melanin a substance that gives skin its dark pigment. Products that are made from hydroquinone have been associated with some skin risks and dangers. This has made some counties to burn the use of products which contain this element.
Arbutin is an alternative ingredient used instead of hydroquinone. It is mostly found in natural skin whitening products. It acts in the same manner as hydroquinone in inhibiting production of melanin though it is associated with little risks and dangers. In conclusion therefore, thinks about your health and the nature of your skin before deciding on how to bleach your skin.
Recent Content