What is the best lipstick for fair skin? If you need answers to this question then you are in the right place. Read to get more insight on best lip color for fair skin in various shades such as pink, coral, plum, fuschia, and rose, orange, and berry.
Best Lipstick for Fair Skin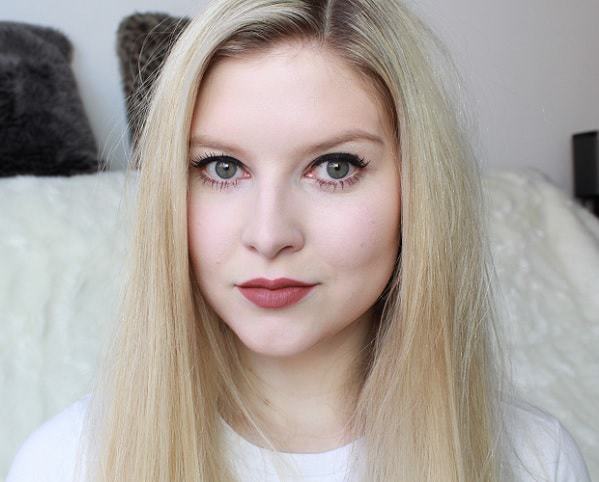 It is not all about getting to the cosmetic shop or drugstore and pick any lipstick hoping that it will give you a perfect pout as your friend or your favorite celebrity star. There are many factors to consider before you are about going to purchase something for your lips that suits your skin complexion. Choosing the best nude lipstick for fair skin or any other type will require you to factor out some fundamental principles.
Some specific qualities should be found in the best lipstick for fair skin tone you are willing to obtain. Fair skin complexion can look paler or washed out when wearing a wrongly selected lip color and shade. In a nutshell here are few factors to consider while choosing your best brand of lip color.
The color should be of the right shade to complement your skin undertones. There are those that are perfect for warm skin tones with yellow undertones while others work for cool skin tones with purplish skin undertones.
A good lipstick should be long wearing. The color should last long without compromise on quality. This type of color ought to have a rich pigment with high staying power.
Ensure the moisture capacity is sufficient enough to hydrate your mouth. Avoid ordinary picks that will make your mouth flaky and dry.
A good choice must be safe for human usage. The ingredients used must be approved as safe without any harsh chemical elements like lead that may not only damage your lips but also affect your health.
Best lipstick for fair skin should be moderately scented with a nice flavor. This boosts your confidence especially when you are interacting with many people. The scent should not be too much as well.
The price should be pocket-friendly. There are many cheap brands in drugstores that you can purchase without worrying about your financial state.
Best Lipstick Color for Fair Skin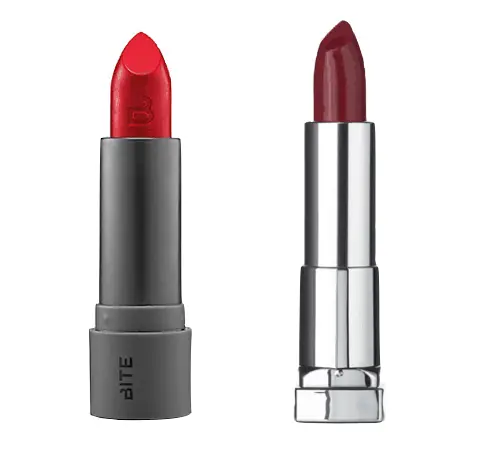 Begin by figuring out your skin undertones and your hair color. There are some lipsticks for fair skin blondes that will not work for brunettes. Here is a simple experiment to carry out.
Twist your arm and observe the color of your veins at the wrist. If they are green, it shows that you are warm skin complexion. If they appear blue tinged, then you belong to cool skin tone as the majority of women do.
This now gives you a blueprint on what kind of hue to flatter your fair skin most. Generally, fair skin women look stunning with orange-based shades. Light brown and pinkish colors are also stunning on fair skin.
Red lipstick color gives a perfect pout for almost every skin complexion. Fair skin can look well in some shades of red too. Rich red can make a statement for fair skin tone women with pinkish or rosy undertones. This bold color may not be suitable for golden yellowish undertones.
Fair skin can still pull off purple base red without looking washed out. The pinkish version of red hue is the best for a day or night out. The color still oozes sexy appearance just like any other best lipstick for fair skin complexion such as red.
Orange is a youthful color and it flatters mostly little girls. For double attraction, this is the lip color that makes you appear beyond any other conventional color. To appear fabulous, compliment little eye makeup, a blush, mascara, and eyeliner can work well with this hue.
For a natural appearance, you chose a lip color that makes most of your features stand out. For this case, coral pink in matte is what can make your eyes pop. Moderate on makeup and your outfit color. You can easily go wrong in choosing too bright shade hence end up looking paler or as if your mouth dipped in chalky powder. Therefore be careful about all these.
Best Lipstick for Fair Skin
For Both Cool and Warm fair skin complexion, try:
NYX Matte Lipstick in "Pure Red,"
Bobbi Brown Creamy Lip Color in Soft Blush
Motives by Loren Ridinger Rich Formula Lipstick in Pink Sand
MAKE Silk Cream Lipstick in "Flamingo,"
Too Faced Lip Injection Color Bomb! Moisture Plumping Lip Tint in "Bigger Berry".
For Cool Fair skin complexion
Cool skin tones look fabulous in lipstick colors like, nude, light mocha and mauve. Some of the best brands to try include:
Topshop Lip Bullet in Covet
MAC Lipstick in Lovin' It,
Benefit Full-Finish Lipstick in Fame Game
Kimara Ahnert Lip Rouge in Dolce
Ancôme Color Fever Lip Shine in Tempt Me.
For warm Fair Skin Complexion
Select lipstick colors in shell, sand or nude peach shades. Among the top-rated brands you can try include:
Avon Ultra Color Rich Lipstick in Sheer Naturale
Shu Uemura Rouge Unlimited in PK 321
Jouer Hydrating Lipstick in Gigi
The Body Shop Lip Cake in 56.
Best Fuschia Lipstick for Fair Skin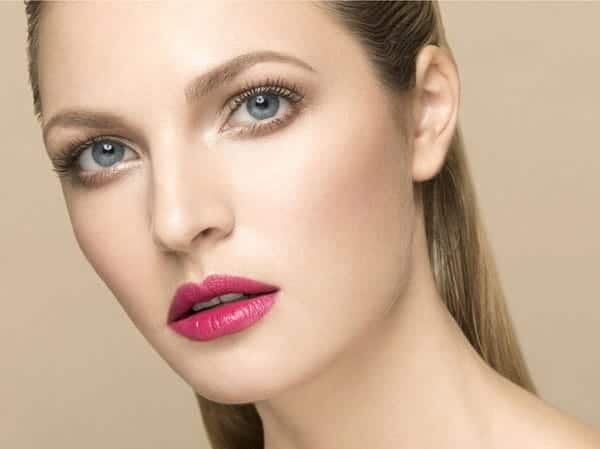 If you want a strong bold lip color appearance yet you don't prefer red, then Fuschia is the red-pink color you can think about. Besides being the best lipstick for fair skin, fuschia is also trendy and fashionable. There are various shades with different base tones ranging from hot red to cooler sides like magenta. Both warm red and blue based fuschia can still flatter you whether you are warm or cool skin tone.
Revlon Color Burst 030 Fuchsia, is among the best creamy brand that is moderately pigmented compared to L'Oreal Colour Riche in 288 Intense Fuchsia, Sephora Rouge R11 – crème and NYX Sweet Pink Matte Lipstick that are intensively pigmented. Here are more fuschia brands you can try.
M.A.C. Lipstick in Girl About Town
Smashbox Be Legendary Lipstick in Fuchsia Flash Matte
MAC Cremesheen Lip Glass in Call Me Gorgeous
Best Rose Lipstick for Fair Skin
Here are the top-rated Rose Lipsticks for fair skin.
Nars Lipstick in Dolce Vita
Rose Spectrum
Sephora Collection Lip Attitude Glamor – Natural Rose
Marcelle Rouge Vitality Lipcolour (Silky Rose)
Best Orange Lipstick for Fair Skin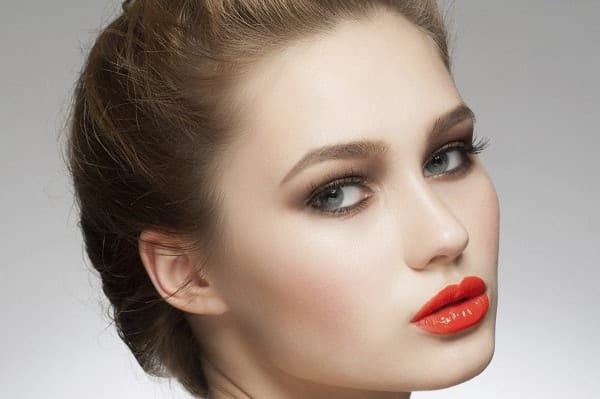 Orange lipstick for fair skin is the right selection and among the best color complement. For golden or yellow undertones, choose yellow based orange. If you like shimmer then opt for ones that have gold, copper or bronze flecks. Cool skin tone has pink or purplish undertones which can perfectly get complemented with red or coral based orange.
Here are what you can never go wrong with:
M.A.C. Lipstick in Lady Danger
Tarte LipSurgence Lip Tint in Spirited
Topshop Makeup's Peach Lipstick
Best Pink Lipstick for Fair Skin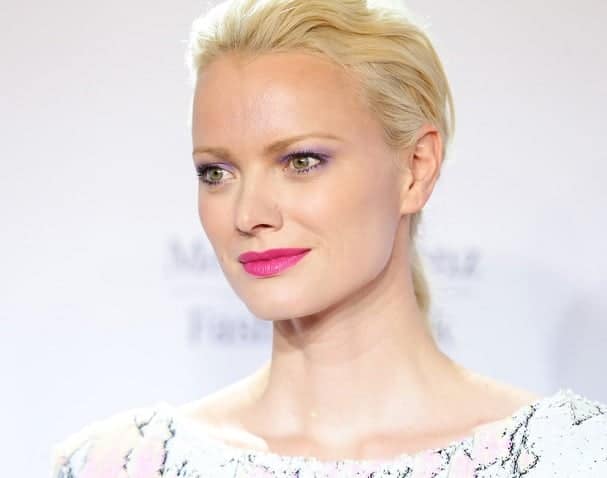 Pink is regarded as the new red that is cherished among many Hollywood stars and models on the runway. Two layers on the lips are enough not only to brighten your face but also oozes that sexy appearance you want. Think of celebrities like Emma Stone, Kate Bosworth, Nicole Richie, and Katy Perry then you will agree with me that pink on your lips can give instant glamorous just like red.
Being cool or warm should not be a big deal in wearing pink. There are cool pinks that are perfect for cool skin undertones. On the other hand, warm pinks are suitable for accenting warm skin tones.
Complement your pink best lipstick for fair skin with the right makeup to attain the youthful appearance. Try to divert the attention to your lips and chicks. Apply little flesh tone eyeshadow that will make your eye pop. Quite more mascara on the lashes. Pink blush can suitably complement when applied on the apples of your cheeks.
Here are some of the best brands you can try:
Sephora Collection Rouge Shine Lipstick in Sweetheart
Ilia Neon Angel Lipstick in Magenta
Bobbi Brown Creamy Lip Color in Coral Pink
Elizabeth Arden Exceptional Lipstick in Hot Pink
Make Up For Ever Rouge Artist Intense Lipstick in Satin Fuchsia.
Best Coral Lipstick for Fair Skin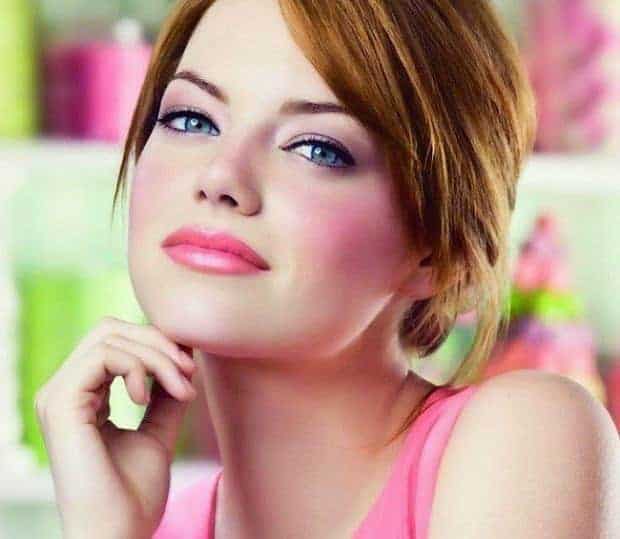 Coral is a warm bright color that suitable for accenting fair skin tones. The red-orange base coral lipstick for light skin adds radiance to for both warm and cool skin tone women. For a more stunning appearance, pink base coral is more preferable. Rich pigmented shade matte shade can give you fantastic appearance as well.
Here are the best coral brands that work for fair skin:
Maybelline New York Color Sensational Lip Color in Coral Lustre
Maybelline Color Whisper in Coral Ambition
MAC lipstick in Sushi Kiss
Best Berry Lipstick for Fair Skin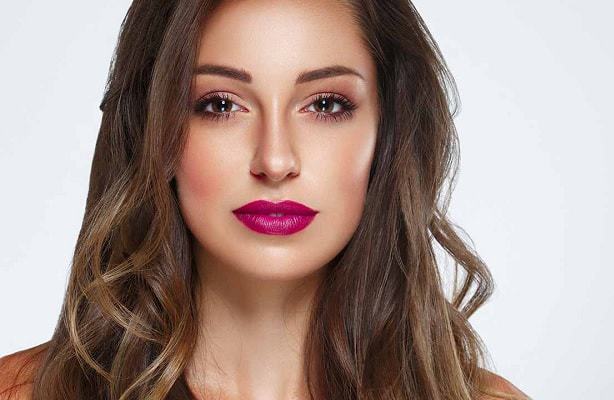 There are many berry lip color shades ranging light to dark. Due to the versatile nature of this lipstick color, fair skin can still look flamboyant in this lip color. Different base tones of berry such as red undertones and purple based berry can still do. Any tone of berry can pull an instant glamour for fair skin complexion.
Top-Rated Berry Lipstick for Fair Skin
Mac Rebe
Mac Odyssey
Rimmel London Lasting Finish Lipstick 'Cutting Edge
NYX Black Label Lipstick Midnight Dinner
Mac Amplified Cream Lipstick Craving
Revlon Matte Lipstick Strawberry Suede
L'oreal Paris Infallible Lipstick Enduring Berry
Revlon Super Lustrous Raisin Rage
Best Plum Lipstick for Fair Skin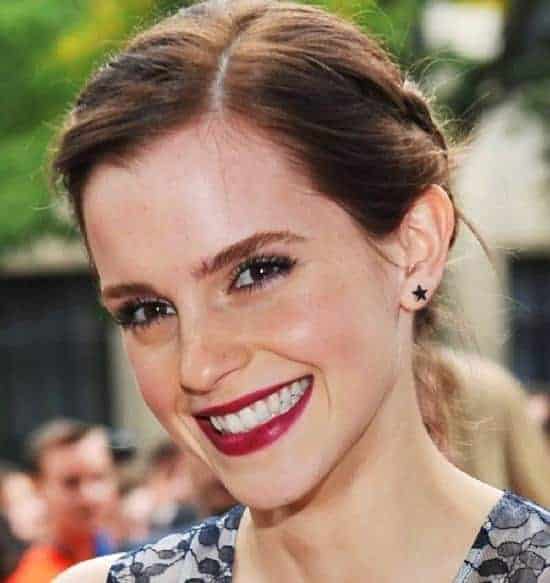 Plum is one of the best lip hues for fair skin that has different tones that are all perfect for pale skin. There are pink, purple and brown tones in various shades such as magenta, wine-stained, fuschia, and berry respectively.
Top Best Plum Lipsticks for Fair Skin
Charlotte Cowles: L'Absolu Rouge, Lancome
Revlon Crush
Stella Bugbee: Bruised Plum, Tom Ford
Revlon Berry Smoothie
Topshop Inhibition
Best Lipstick for Fair Skin Blondes
Fair skin blonde can perfectly suit in specific lip colors and shades basing on the nature of their hair, skin undertones and eyes color. To be candid, blondes look stunning in bright colors. Avoid choosing dark lipstick colors if you are a fair skin blonde girl.
Rich wine hues can make a statement for ash blonde fair skin. Light blonde hair fair skin looks flattering in bright lip colors. If you belong to this category, then you can accent your lips with a class of colors from cranberry, mauve to pomegranate.
Rich golden blondes look amazing in bright lip colors ranging from peach to coral. This is to complement your burnished gold hair. Make a light application that is followed by a high gloss to make your lips appear smooth, shiny and soft.
For olive skin blondes, dark lip colors are fantastic for you. Chose shades in dark peach, light brown, and rust. To enhance the shine, remember to apply the lip gloss.
Red lipstick color  is not that good since it clashes with most features of blondes. If you want to appear dramatic, you can give it a try but make for fun. You will also have to simplify on your make up so that the lips can stand out.
Nude can also be the best lipstick for fair skin blondes. To attain the best effect of natural appearance, select a lip liner and nude color one shade paler as compared to your natural lips. At least, two layers should give you the natural glamour. Lipgloss in several layers will also make your lips outstanding.
Always prefer matte colors when you are wearing dark lip colors. Lip gloss should be applied with light colors to add shiny and vibrant appearance. Remember to swipe the lipstick color at a point under your wrist to determine if it suits your undertones.
Make your contribution to improve this information on best lipstick for fair skin. Comment to tell us what you find challenging in attaining the perfect pout for your fair skin complexion. Do you like any of the mentioned brand of the best lip color and shades for fair skin tones?
Recent Content