Almost everyone is likely to go grey at the 50s and above. There are cases when premature gray hair can be observed among youth, teenagers and even children. The great thing is that there is a lot of innovative gray hair cover product to solve this problem like touch up stick, fill in powder, fill in fiber and touch up spray.
The art of changing the appearance of your grey hair must begin by selecting the right color. Generally grey will make you look shallow. How do you ensure that you don't look pale? Warmer colors that have golden or mahogany tones. This is preferably for the blond hair type that is changing to grey.
Before us looking on various ways to say goodbye to silver appearance it is important you get a nutshell on what causes gray hair. To begin with, "Each hair follicle stops producing melanin at different times so the combination of white hairs lying against other colored strands, makes them appear gray," [Perry Romanowski, a cosmetic chemist in Chicago.]
According to the latest studies, young hair cells produce hydrogen peroxide which converted to hydrogen and oxygen. As people age, the production slows down and eventually stops making the hair bleach the strands.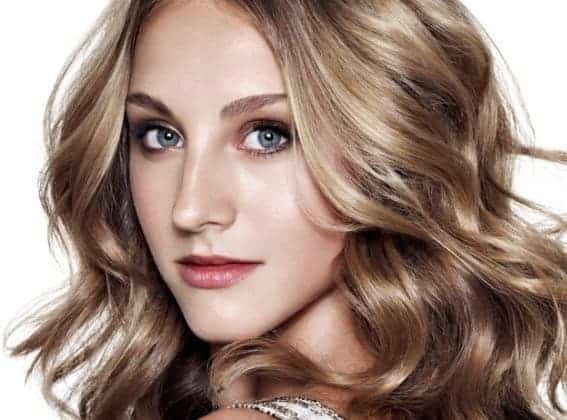 Gray hair is said to lack pigmentation due to inefficient or lack of production of melanin by the cells. The hair that completely lacks melanin is white in color. Genetics and hereditary transfers from parents to their children is imminent. When your mother or dad experience grey prematurely, there is a high possibility that you are likely to go through the same.
Lack of vitamin B 12 is another proven cause for grey hair. There are some other unproven hypotheses on the cases of grey hair. Does stress cause grey hair? The debate is still on as to whether stress can contribute to the growth of white hair especially prematurely.
Gray hair coloring is one of the major options for doing away with grey. There are those who will decide to remain salt with no pepper for the rest of their lives. Highlighting and lowlights for grey hair can be the third option. Having decided on gray hair coloring is not yet all you needed. There is probably more.
How to Color Gray Hair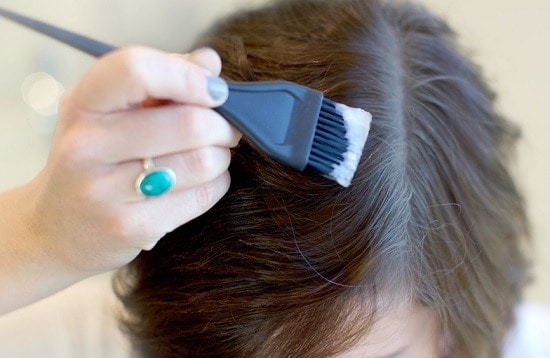 Black hair type can go for any top of the three shades of the original hair. For instance, black can or dark can be ideal if your natural hair is black. Where to obtain the clues should not be a problem as long as you are in touch with a stylist or books that have pictures for the gray hair covering.
There should be thorough maintenance by making more treatments. For instance, any hair that lacks pigmentation of melanin is said to be tough and coarse. To ensure that your hair remains soft and shiny then a suitable hair conditioner or moisturizer like chairmaker can be appropriate.
Dyeing can either be permanent or semi-permanent. The dye process has to be regular or else the grey may appear from the roots. All these have downfalls that you ought to be aware of before proceeding on how to color gray hair. Chemicals in the dye at a time may be allergic to the skin and cause complications. Semi-permanent dye is capable of staining the grey hair hence the formation of yellow patches.
Highlights and lowlights for grey hair can be used in blending the grey hence accentuating it to look natural. Highlights should be worn based on the hairstyles and haircuts you are wearing. The faded effect of grey can be calmed by black or dark lowlights.
What to Know about Grey Hair Cover and Coloring
The price or cost of coloring your hair
reasons to color your grey
reasons not to color your gray
Who to color or who is the stylist
The downsides of coloring
The type of coloring product
Best Hair Color to Cover Gray – Hair Color for Gray Hair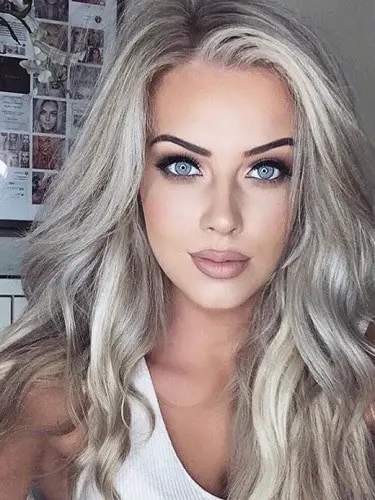 Grey hair can make you look pale or faded. While selecting for the best hair color for grey hair go for something that will not only make you flattering but also well-toned with a youthful young look. It is not easy to decide on the best color but according to Romanowski, "darker dyes are absorbed best by gray hair,"
Demi or Semi-permanent color that is relatively close to your original natural hair color can also be regarded as the best since the damages are small. "Demi-permanent color uses a stronger concentration of hydrogen peroxide to open up the hair cuticle and inject more color," [Romanowski.]
This makes demi-permanent the long-lasting dye to color the hair. Semi-permanent color is said to fade out in shampoos. Permanent hair color has ammonia and hydrogen peroxide and suitable and best hair color to cover gray hair that is more than half the total hair.
"For most people, gray hairs start sprouting around the temples and the hairline," [Demirjian.] "Hair mascaras are great Band-Aids to hide grays in between colorings," He added. Generation Klean's Gray Disappear contains moisturizing vitamin E and panthenol and is free of parabens, sulfates and propylene glycol. is an example of best hair color for silvery hair that lasts and is effective.
[Related Articles:
10 Best Hair Removal Device for Bikini Area and Buying Guide
]
Best Way to Cover Gray Hair – Best Gray Hair Coverage
The best way to cover gray hair is by consulting a stylist or do it at home by simply following the steps below.
How to Cover Gray Hair Naturally
Graying hair can cause big worry among many people. The anxiety and fear of looking old make people rush to the salon or drugstore to obtain a chemical dye. These products contain chemicals that are incredibly dangerous to your health and safety. Knowing how to cover gray hair naturally can save you a lot form such health risks. The following are natural ways to say goodbye to grey.
Application of Sage and Rosemary
The mixture is suitable for covering up grays seen in brown hair type. The blending can be done by application of a mixture containing ½ cup dried sage and ¼ cup rosemary soaked in 2 cups of water. When the mixture is stirred and left to settle for 30 minutes, the grey hair can be conveniently fade away after a regular application.
Application of Henna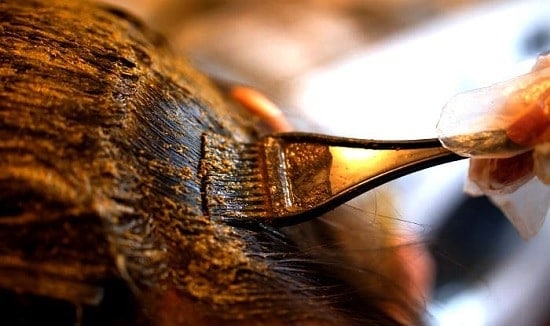 This is a plant extract dye that not only covers the grey parts in hair but also nourishes the hair. This is due to the presence of vitamins and some nutrients mineral elements. The red, brown and black shades of henna are sophisticated in naturally covering the greys in your hair. The dye is instant and few or even a single application is enough to bring life changes on your hair.
Application of Brewed Coffee
A coffee brewed for some hours in a pot can change the grey color of the hair when applied. The mixture is applied to the hair and left for approximately 30 minutes before washing. Several applications are ideal for long-lasting results. Procedures on how to cover gray hair naturally are more or less the same while using a natural coloring product.
Potato Peel Application
When potatoes pills are boiled to simmer, the liquid substance obtained is an ideal natural for changing the color of your hair. Others mixtures you can use include, coconut, and lemon, black tea among others.
Also, watch the following video to learn how to apply potato juice for covering gray hair at home
In conclusion, the information on this page is gathered by simple experiments and questionnaire method of data collection. Research from various hair and cosmetic materials including the search engine was used. Any comment to improve the info is warmly welcome.
Recent Content