What are the best gray hairstyles and haircuts? Get more insight on Highlighting and lowlights that perfectly work for gray hair. There is also more on long and short haircuts you can never go wrong with.
When your hair is completely becoming grey, there are few options that most people especially women decide on. Coloring the roots can be done occasionally with a perfect hair dye. An individual can opt to go for lowlights for grey hair or highlighting that creates a natural blend. And under rare circumstances, you can decide to go gray always as most men do.
Lowlights for Gray Hair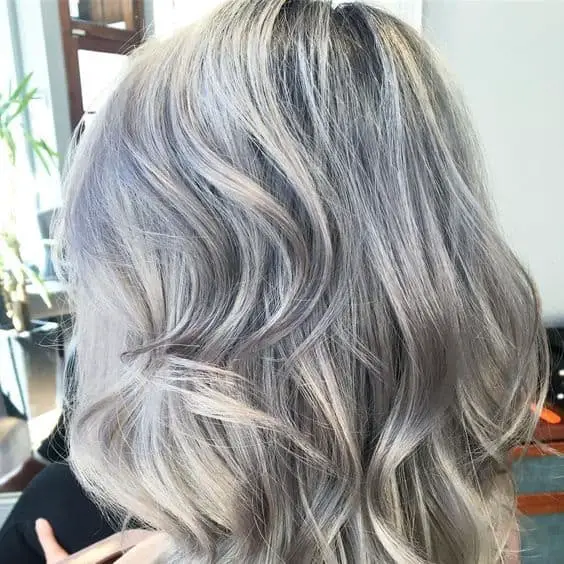 What are your reactions and actions when you notice wake up in the morning and see patches of grey hair forming? This could mean nothing when you are in your 60s and above. What if you have just recently celebrated your 30th birthday? Do you think of dye, lowlights or highlights that can accentuate your grey hairstyles and haircuts?
You can accentuate your grey faded hair and give it a clear gloss that will boost the shine of your hair. Going grey should not be the end of your journey in appearing the most flattering and sexy woman in the world. There are many gray hairstyles and haircuts that can make your silver appearance be admired by many looks and become the most fashionable.
A trendy fashion is something that is simply borne out of the majority appreciation. Did you know that black lowlights for gray hair bring a real blending feature between the original natural hair and your acquired grey hair? Dying grey hair may not the best idea, the chemicals in the dye are seen as downfalls.
Lowlights do not completely make grey hair not to be seen but it simply makes the appearance look natural. While selecting lowlights color for grey hair, go for a relatively darker color like black similar to natural hair. According to gray hairstyles and haircuts professional stylists, lowlights color should be selected form the three shades that are deeper than the current hair color.
Highlighting Gray Hair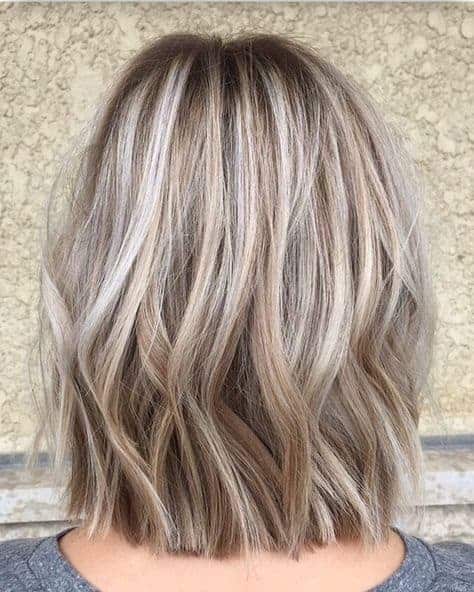 How do you avoid looking sallow? Highlighting gray hair is another way of blending and creating a natural appearance. The highlights of mahogany or honey can accentuate your brown hair invaded with more salt than pepper. Sometimes a vegetable dye can be an alternative or something that is not permanent like a semi-permanent glaze. Also, remember to moisturize the highlighted grey hair to prevent the grey appearing wiry.
Best conditioners like the Aveda Damage Remedy Intensive Restructuring Treatment are ideal in calming down the mousy looks. Highlighting gray hair to make it shine should involve other treatments so that a clear and uniform tone is attained." To counteract any yellow tones, get a violet-based gloss at the salon every six to eight weeks; it coats the hair and gives it shine, [Mikael Padilla, celebrity colorist for Wella Professionals in Los Angeles.]
Long Gray Hair Styles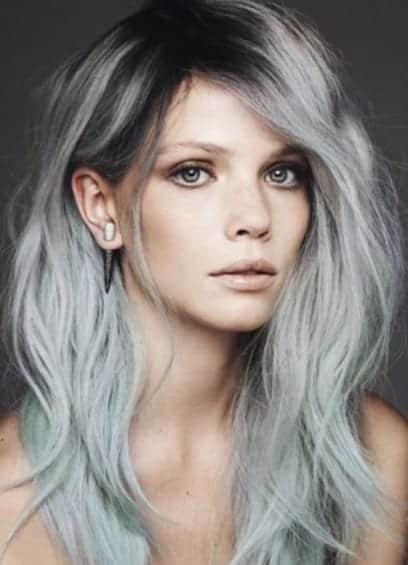 Long gray hairstyles look gorgeous and flattering. Medium length cut or bob makes you look confident and classic. Thick grey hair looks cool when grown long as compared to thin. Go shorter in case your grey hair is thin. Grey hairstyles and haircuts also depend on the face shape of an individual.
Celebrities with grey hair like Stacy London and Sharon Stone are happy and they will tell you how grey hair can look fashionable. Select a pixie cut and you will also look nice for example Jamie Lee Curtis. When you want your grey hair to bring that natural feeling then long layers are preferable. Look at Emmylou Harris and you will understand what that means.
[Related Article:
10 Best Flat Iron For Damaged Hair And Buying Guide
]
Natural Gray Hair Styles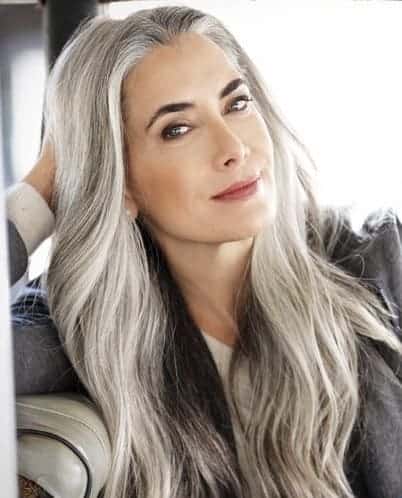 Most women have decided to go natural gray hairstyles, for example, Emmylou Harris. The gorgeous grey hair saves them time and expenses of changing their silver hair appearance. This is also a way of perceiving and taking life the way it comes. Covering your hair for instance with a blonde hair dye may become tricky especially in maintaining it.
According to gray hairstyles and haircuts stylists, application of a semi-permanent dye or hair color is not the best way of covering your hair. The products are much capable of staining the hair and some yellow tint patches can be formed once the color fades.
Short Haircuts for Gray Hair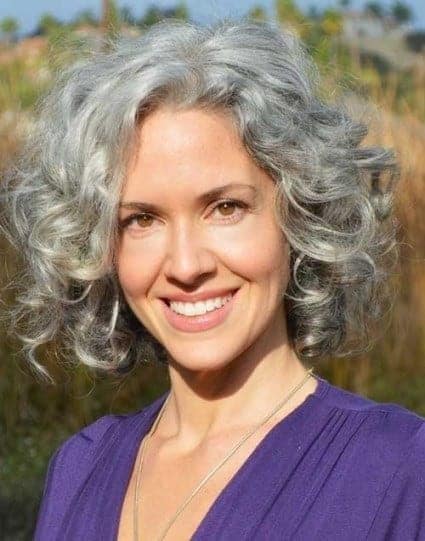 Choosing the right hairstyle that suits your face shape and accentuate your appearance is all you need to look flattering. The various lengths of haircuts have different levels of toning your face. There are those that suit for a particular hair texture. Stylists and gray hairstyles and haircuts books and materials can give you a clear direction to take.
Short haircuts for gray hair works best for oblong faced and small-bodied people. The style works to make the face a little bit round. Slender people will look to have more body when wearing this hairstyle. Grey hair can look fashionable if kept up-to-date. The short haircuts for grey hair can make you vibrant and youthful even if you are heading to a century.
There are those who prefer to have short haircuts for grey hair but unfortunately, they already have a highlighted or colored hair. They can begin by cutting the hair and endure for a period that will see the natural hair growth. The colored hair can be trimmed in stages as the new growth is allowed in slowly by slowly to create a blend and finally a pure short haircut for gray hair can be attained.
[Related Article:
10 Best Hair Dryer Brush for Afro Hair and Shopping Guide
]
Short Hairstyles for Gray Hair
Before going for short hairstyles for grey hair, it will be a little tricky if your hair is permanently dyed. To achieve this you need to stop dying so that grey hair can begin to show up. Make a pixie cut like Jamie Lee Curtis or use a hair mascara like Haymaker so that the roots that show can get to be touched. Lowlights or highlights can also be made to blend the color until the dye completely gets away. The lowlights can finally be lightened up as much as more grey hair is developing.
Short hairstyles for gray hair creates a young look especially when the grey hair is made shiny by the application of a moisturizer. Generally low or no pigmented hair is coarse than the pigmented hair. While opting one of the short hairstyles for grey hair dedicates yourself to regular conditioning treatments.
Recent Content